Workday Training and Placement In USA
⏰35 hours | ▶️ 36 Videos | 📣 158 Participants | 🔥 127 Reviews
Choose a Plan that Works for You
Self Paced
Unlimited Access
Advanced sessions

Interview Q&A

Free study Materials

Premium Technical support
Instructor Led Live Training
Unlimited Access
Live Instructor

Advanced sessions

Interview Q&A

Premium Technical Support
Corporate Training
Unlimited Access
Live Instructor

Advanced sessions

Interview Q&A

Premium Technical Support
Course Description
Workday training is designed to help users learn how to use the Workday software application.
This training will provide an overview of Workday, including the student, faculty/staff and manager views, as well as a review of the functions in Workday.
To register for the Workday training classes, visit our sales team and get a schedule for a free live demo session.
To see the full schedule of upcoming Workday training, you can check out the dates mentioned in this page.
CloudFoundation workday training course goes in-depth hands-on training and structured to provide you with the skills and knowledge to become a Workday certified professional.
We also provide you with Workday tenant access and resources you need to get started with workday software.
With Workday training you can avail job opportunities such as below:
Workday Software Consultant
Workday Integration Consultant
Workday Implementation Consultant
Workday Technical Consultant
Workday Analyst
Workday Product Specialist
Workday Architect
Workday Developer.
Features
| | |
| --- | --- |
| ✅Lifetime access | ✅Lifetime video access |
| ✅Real-time case studies | ✅The project integrated into the Curriculum |
| ✅24*7 Support from our team of administrators | |
1. What is HCM?
What is HCM, HR, HRMS, HRIM
Google Trends report on HCM, HRMS
Importance of HCM and HRMC
Estimated customer base for HRMS software (Its everywhere and massive)
Will HCM rise or fall in future (Value of Human Capital)
Comparing a Stray dog with a trained dog
2. What is Workday?
What is Workday and how is it different from others?
Is workday completely on Cloud, then what is workday Studio?
Downtime and version upgrades in Workday
Components of Workday like HCM, Studio, Finance, Payroll, Absence etc
Which workday component is used commonly by vendors?
Compare all the HCM vendors and their market report
Google Trends report on Workday
Compare Workday with SAP Successfactors, Oracle HCM & Taleo in Trends
3. What are Main Concepts in Workday and Basics Navigation
How to login and Navigate in Workday
VPN in Workday for certain client (Overview)
Overview of Worklets in Workday
What is an Object in Workday
Navigate the Homepage and all the options
What are Business Objects
Additional and advanced Navigations
4. Organizations in Workday
Types of Organization in Workday
What is a Supervisory Organization?
Locations in Workday and Hierarchy
What is reorganization and how to configure
How to create Supervisory Organizations and Subordinate Organizations
What is Cost Centers & Cost Center Hierarchy and how to create them
How to create a Company in Workday
Creating Locations with options and Location Hierarchy
Creating Region with options and Region Hierarchy's
Moving workers between organizations (Practical demonstration)
5. Staffing in Workday
Different Types of staffing models
What are Job Profiles and Job Families and How to create them?
What are Positions?
Job vs Positions
6. Compensation configuration
What are Compensation Grade, Package and Rule?
What are the difference between them and how to configure them?
How to create a compensation package
What is a Grade and How to create a Grade?
What is Grade profile and How to create a Grade Profile?
What are Compensation Eligibility Rules and how to create Compensation Eligibility Rules?
7. Security Configuration
Domain Security Policy
Business Process Secuirty Policy
Security Groups

Role Based Security Group
User Based Security Group

Configuration of the Security
8. Business Process configurations
Configuring a Business Process
How to create an applicant
Hire & Rescind Process
Cancel a business process
How to handle Terminations
How to handle Promotions
Transfers overview and configuration
9. iLoads Module
How to prepare iLoad template
How to Load the data into workday
Validations
10. Reports module
What are report and why do we need them
How to create a simple report in Workday?
Advanced reports
How to create different calculated fields
Sharing report between multiple users
Making report as a web service and using them
Data Sources, Objects and fields
Real time scenarios on report module
11. Calculated Fields Module
Introduction to Calculated Fields
Calculated fields basics
12. EIB module
What is EIB and its practical use case
Simple EIB Inbound Integrations & Outbound Integrations
What are XSLT transformations and how to configure them
Project use case on EIB implementation
13. Connectors in Workday
Core connector outbound integration on Worker data
Cloud connector outbound integration on Payroll Interface
Cloud connector outbound integration on Benefit
Document transformation
System user creation
14. CanopY project in Workday
Project Overview
How to configure an End to end real-time project.
Project Guidance
Project Submission and Verification
15. Mock Interviews with Questions and Answers Discussion
Functional Q&A
Technical Q&A
Project Q&A (For Multiple Domains like Banking, Retail, Insurance, E-commerce etc)
Question for Fresher's and Experienced (How do they differ?)
How to justify if the resource is not certified.
16. Certification Preparation Session
How difficult is it to clear the certifications
Levels of certification
How to register for them(Technical details)
Can I apply for certification if my company is not a partner
If not, what is the alternative
Certification Mock Q&A discussion
17. Resume Preparation Help
What's the Best resume
What if my resume is worst
How to prepare a great resume
Should I be on LinkedIn, Of course, Yes
Providing Photo, Facebook, LinkedIn, Twitter Links in a Resume
Create Blog, Quora, StackExchange etc and provide the links in the resume.
SEO in Naukri (how to be on the Top)
Creating Multiple Profiles in case you need a job urgently(Naukri loophole)
Floating your resume in Monster, indeed, Shine etc.
How to Search for Job providers and jobs in LinkedIn
Aggressive Follow, that's what counts
18. Post Job Support
How can we support you if you are in a project
Can we help you in a disaster recovery process
How to be in touch with my colleagues and experts
FAQ's
❓ What is Workday training?
✅ Workday training is a process through which new users learn how to use the Workday software.
This type of training typically includes self-preparation under the guidance of an instructor.
❓ Is Workday easy to learn?
✅ Yes, Workday is designed to be user-friendly and easy to learn. The software is built on a simple, intuitive interface that makes it easy for users to find the information and tools they need.
New users can get up and running quickly, we at CloudFoundation provide comprehensive online training and training resources.
❓ How many hours does it take to learn Workday?
✅ It depends on the person's learning style and prior experience with similar systems.
However, it is generally recommended that users allow for at least 40 hours of learning time in order to become proficient in Workday.
❓ Is Workday better than SAP?
✅ Workday is a newer company and product than SAP, so it does not have as much of a market share.
However, Workday has been growing quickly and is gaining ground on SAP in the enterprise resource planning (ERP) market.
Workday is also considered to be more user-friendly and innovative than SAP.
❓ Is Workday free?
✅ There is no free version of Workday. Workday is a cloud-based human resources (HR) and financial management software suite designed for organizations of all sizes.
❓ How do I access Workday Learning?
✅ You can access Workday Learning by clicking on the Learning tile on your Workday homepage.
❓ Does Workday require programming?
✅ No, Workday does not require programming.
❓ Who should learn Workday?
✅ Workday is designed for a variety of users,
including HR professionals, benefits administrators, payroll managers, finance professionals, and IT professionals.
❓ What are the modules in Workday?
✅There are many modules in Workday, including:
-HCM
-Recruiting
-Time and Absence
-Compensation
-Performance Management
-Workforce Management
-Benefits
-Payroll
-Expenses
-Financial Management etc.,
We at CloudFoundation provide training on more than 20+ modules.
❓ Is there any certification for Workday?
✅ Yes, Workday does offer certification. Even the partnered companies of Workday also provide Workday Certification.
❓ How much does Workday certification cost?
✅ Workday certification costs can vary depending on the specific certification you are interested in pursuing.
However, in general, certification costs can range from $200 to over $1,000.
❓How long is Workday certification valid?
✅ Workday certification is valid for 12 months from the date of passing the certification exam.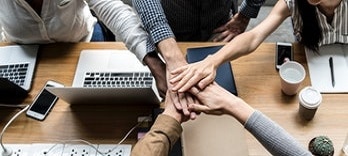 MuleSoft Training
⭐⭐⭐⭐⭐
😃 221 Learners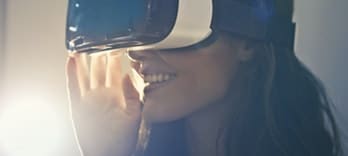 Pega Training
⭐⭐⭐⭐⭐
😃 391 Learners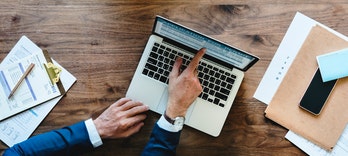 SailPoint Training
⭐⭐⭐⭐⭐
😃 106 Learners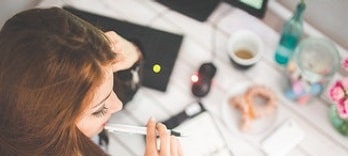 WorkDay Training
⭐⭐⭐⭐⭐
😃 158 Learners