Salesforce Einstein Analytics Training – The only Course you need
⏰26 hours | ▶️ 23 Videos | 📣 80 Participants | 🔥 36 Reviews
Choose a Plan that Works for You
Self Paced
Unlimited Access
Advanced sessions

Interview Q&A

Free study Materials

Premium Technical support
Instructor Led Live Training
Unlimited Access
Live Instructor

Advanced sessions

Interview Q&A

Premium Technical Support
Corporate Training
Unlimited Access
Live Instructor

Advanced sessions

Interview Q&A

Premium Technical Support
 Weekday 
Sep 11(1 HR A DAY)
06:30 PM PST
Enroll Now  →
 Weekday 
Sep 28(1 HR A DAY)
07:30 AM PST
Enroll Now  →
 Weekend 
Sep 24(1 HR A DAY)
09:00 AM IST
Enroll Now  →
 Weekday 
Sep ​12(1 HR A DAY)
07:00 AM IST
Enroll Now  →
 Weekday 
Sep 28(1 HR A DAY)
08:00 PM IST
Enroll Now  →
 Weekend 
Sep 24(1 HR A DAY)
09:00 PM IST
Enroll Now  →
Course Description
So you want to learn Salesforce Einstein Analytics? Great job!
Do you know Salesforce Einstein Analytics is the most trending course?
There are massive opportunities in Salesforce Einstein Analytics as it leads the market.
Our Salesforce Einstein Analytics Training course is a job oriented course ie at the end of the course you can
easily clear interviews or on board into an ongoing Salesforce Einstein Analytics project.
Also the salaries in Salesforce Einstein Analytics is very impressive (Indeed.com report)
Features
| | |
| --- | --- |
| ✅Lifetime access | ✅Lifetime video access |
| ✅Real-time case studies | ✅The project integrated into the Curriculum |
| ✅24*7 Support from our team of administrators | |
1.Discovery & Planning
Discovery Meeting
Getting Logged In
Planning the Development
2.Setting UP Users & Apps
Overview of Wave Analytics Editions, Licenses, and Permissions
Creating Wave Analytics Permission Sets
Assigning Permission Set Licenses and Permission Sets
Creating and Sharing Wave Analytics Apps
3.Connecting Data
Overview of Connecting Data
Data Mapping
Overview of the Dataflow Process
Designing a Dataflow
Loading External CSV Data into a Dataset
4.Building and Running a Dataflow
Combining Multiple Datasets in a Dataflow Using Transformations
Running, Monitoring, and Scheduling a Dataflow.
5.Security- Controlling Access to Data
Overview of Security in Wave Analytics
Determining Security Requirements
Overview of Using Predicate Filters with Salesforce Data
Implementing Ownership-Based Row-Level Security
Implementing Role-Based Row-Level Security
Implementing Team-Based Row-Level Security
Implementing Row-Level Security with External Data
Overriding Security for Implementation and Testing.
6.Building Dashboards with Templates and Mobile Layouts
Overview of JSON for Dashboards
Updating the Dashboard JSON File from the lens. Apex Page
How the Widgets Section of Dashboard JSON Works?
Building a Dashboard Using an Existing Layout
Wave Analytics Dashboard Templates
Translating Browser Dashboards to a Mobile Device
Creating Mobile Dashboard Layouts in the Dashboard JSON.
7. Filtering & Binding in Dashboards
Limitations of Filters in Lenses and Dashboard in the UI
Creating a Dynamic Top-N Filter
Creating a Multi-Dataset Dashboard with Selection Binding
Creating a Dynamic Filter with Results Binding.
8.Modifying Queries in Dashboards
Overview of Modifying Queries in a Dashboard
SAQL Overview
Adding a SAQL Tester Bookmarklet
Creating a YoY Growth Dashboard
Part 1: Creating a Container Dashboard
Part 2: Capturing a SAQL Query and Testing it in the Bookmarklet
Part 3: Updating the Query with a Custom Calculation and Adding the Query to a Step's Dashboard JSON
Part 4: Updating the Compact Form with the Custom Measure
Part 5: Enabling Faceting with Selections Bindings.
9. Modifying Metadata in Lenses and Dashboards
Overview of Extended Metadata (XMD)
Backing Up and Uploading a Dataset's XMD File
Adding Quick Action Menus for Records in Wave
FAQ's
❓ Do you offer any discount/offer?
✅ Yes, offers keep changing from time to time. You can chat with us or call our training coordinator for more details.
❓ Is there any demo video which I can watch before enrolling to the course?
✅ Yes, we have provided a Demo video section on each course page so that you can get a glimpse into the course you want to enroll.
❓ How soon after signing up would I get access to the learning content?
✅ Yes, we will provide access to all the learning materials after the complete payment for the course.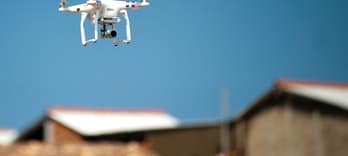 Blue Prism Training
⭐⭐⭐⭐⭐
😃 320 Learners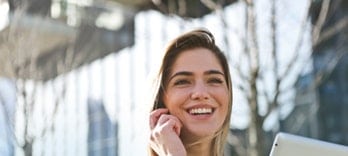 Robotic Process Automation (RPA) Training
⭐⭐⭐⭐⭐
😃 331 Learners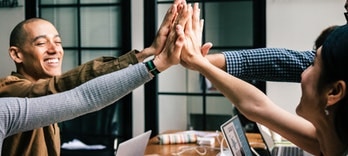 OpenSpan Training
⭐⭐⭐⭐⭐
😃 30 Learners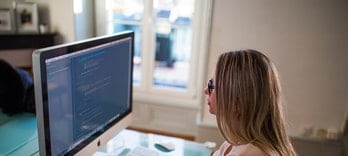 Automation Anywhere
⭐⭐⭐⭐⭐
😃 112 Learners