Workday Training in Hyderabad -The only Analytics Course you need
⏰35 hours | ▶️ 36 Videos | 📣 158 Participants | 🔥 127 Reviews
Choose a Plan that Works for You
Self Paced
Unlimited Access
Advanced sessions

Interview Q&A

Free study Materials

Premium Technical support
Instructor Led Live Training
Unlimited Access
Live Instructor

Advanced sessions

Interview Q&A

Premium Technical Support
Corporate Training
Unlimited Access
Live Instructor

Advanced sessions

Interview Q&A

Premium Technical Support
Course Description
One of the best courses you can take right now with many benefits is Workday Training in Hyderabad. An extraordinary enterprise source with excellent features has been released by Cloudfoundation.
Workday Training online is available in Hyderabad. Both during the week and on the weekends, classes were held.
Start now with this in-demand human capital management (HCM) course, which is available worldwide.
Start developing your incredible learning abilities on Workday HCM Course to obtain wonderful employment opportunities as IT professionals, project managers, system administrators, top executives, and managers.
By completing your best practises in your programme right away, the skilled teachers help you navigate the Workday certification process as well.
One of the best Workday training programmes in Hyderabad is available from Cloudfoundation, which can help you learn about the wide range of applications for financial management, human resource management, planning, professional services automation, and student management. It is a single source of information with a single security model and user interface. Therefore, individuals who want to advance their careers in HR and finance can receive training and certification with Cloudfoundation. For instructors to obtain practical experience, our knowledgeable trainers in Hyderabad conduct lectures more practically. Get the cutting-edge Workday training in Hyderabad from qualified Workday instructors.
Features
| | |
| --- | --- |
| ✅Lifetime access | ✅Lifetime video access |
| ✅Real-time case studies | ✅The project integrated into the Curriculum |
| ✅24*7 Support from our team of administrators | |
1. What is HCM?
What do the abbreviations HCM, HRM, HRMS, and HRIM mean?

An HCM and HRM Systems Google Trends Analysis

How Crucial HCM and HRM Are

Will HCM go up or down in the years to come? (Individual Contribution to National Income).

Human resource management systems clientele size estimates (Its everywhere and massive)
2. What is Workday?
How does Workday differ from other software, and what does it do?

Is Workday a wholly web-based app? Assuming that's the case, could you please explain Workday Studio?

Downtime and version updates in Workday

HCM, Studio, Finance, Payroll, Absence, etc. are all parts of Workday.

To what extent do vendors typically use which weekday module?

Reviewing the market reports from each HCM provider

In this Google Trends report, we compare Workday to SAP SuccessFactors, Oracle HCM, and Taleo.
3. What are Main Concepts in Workday and Basics Navigation
How to access the Workday VPN and perform typical tasks (Overview)

Workday's Worklet Oversight

To begin: • Defining Workday Objects

Enterprise Objects: What Are They?

Extra and Advanced Menus.
4. Organizations in Workday
Different Workday Organizational Styles

A Supervisory Organization is what?

Workday locations and hierarchies

Reorganization definition and configuration

How to establish Subordinate and Supervisory Organizations

What are cost centres, how do you establish a cost centre hierarchy?

Create a Company in Workday: An Overview

the development of locations with options and locations Hierarchy

Developing a Region with options Moving employees between organisations in hierarchies (Practical demonstration).
5. Staffing in Workday
Many staffing model types

What are Job Families and Job Profiles, and how do you build them?

How do positions work?

Positions vs. Jobs.
6. Compensation configuration
What exactly do Compensation Grade, Package, and Rule mean?

What distinguishes them from one another and how do you configure them?

How to create a compensation package

What are Grades and How Are They Made?

Define grade profile, and how do you construct one?

What are compensation eligibility rules and how do they become created?
7. Security Configuration
Security Policy for Domains

Business Process Security Groups,

Role-Based Security Groups,

User-Based Security Groups, and Security Policy Configuration.
8. Business Process configurations
Setting Up a Business Procedure

How to make a candidate

Process of Hire and Rescind

halt a business procedure

Managing Terminations

Dealing with Promotions

transfers configuration and overview.
9. iLoads Module
How to get an iLoad template ready

How to Enter Workday Validations into the Data Loaded.
10. Reports module
What are reports, and why are they important?

How can I make a straightforward report in Workday?

in-depth reports

How to design various computed fields

Distributing a report to several users

Utilizing reports created as web services

sources, objects, and fields of data

Real-world examples on the report module.
11. Calculated Fields Module
Overview of Calculated Fields

Basics of calculated fields.
12. EIB module
What is the EIB and how may it be used?

Straightforward EIB Inbound & Outbound Integrations

What XSLT transformations are and how to set them up

Project use case for EIB implementation adoption.
13. Connectors in Workday
Outbound integration of the Core Connector for Worker Data

Cloud connector outbound integration on Benefit

System User creation for the

Cloud connector outbound integration on Payroll Interface

System User creation

Overview of the Document Transformation System.
14. Interview Discussion
Resume Guidance

Interview Tips

Mock Interview session

Project.
FAQ's
❓How soon after registering will I have access to the LMS and materials?
✅ Following full course purchase, we will grant access to all of the learning materials.
❓ What is Workday training?
✅ Overview of Workday Training: Workday is a provider of web-based ERP software with a focus on applications for human resources and financial management. Management may handle personnel data, time tracking, purchasing, expenditure management, and financial accounting with Workday.
❓ Is Workday easy to learn?
✅ Workday training has a small learning curve, but it is generally very simple to understand. The software is made to be intuitive, and the UI is user-friendly.
Most users should have little issue figuring out how to use Workday's fundamental capabilities with a little practise.
❓ Where can i get workday training material pdf?
✅ Once you sign up for either self-paced or instructor live-led training, CloudFoundation gives you access to a variety of workday training materials in pdf format.
❓ What is Workday Certification ?
✅ Only employees who are affiliated with Workday or employed by one of its clients are eligible for certification programmes. Every partner company with Workday has the option to provide this certification programme to all of its staff members. The certification fees will be paid by Workday or the partner business.
In the event that you leave the partner organisation, your Workday certification is only valid for one year.
❓ How many Workday certifications are there?
✅ Given all the many product lines, there are at least 40 Workday Certifications. Here, we discuss the best 20 Workday training courses for consultants.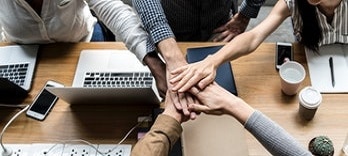 MuleSoft Training
⭐⭐⭐⭐⭐
😃 221 Learners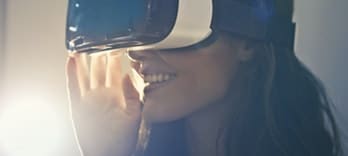 Pega Training
⭐⭐⭐⭐⭐
😃 391 Learners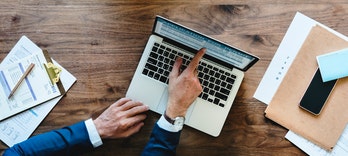 SailPoint Training
⭐⭐⭐⭐⭐
😃 106 Learners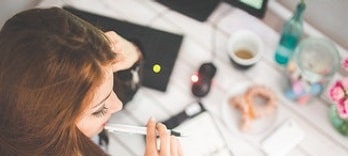 WorkDay Training
⭐⭐⭐⭐⭐
😃 158 Learners