Workday HCM Training – The only HCM Course you need
⏰35 hours | ▶️ 36 Videos | 📣 158 Participants | 🔥 127 Reviews
Choose a Plan that Works for You
Self Paced
Unlimited Access
Advanced sessions

Interview Q&A

Free study Materials

Premium Technical support
Instructor Led Live Training
Unlimited Access
Live Instructor

Advanced sessions

Interview Q&A

Premium Technical Support
Corporate Training
Unlimited Access
Live Instructor

Advanced sessions

Interview Q&A

Premium Technical Support
Course Description
Workday HCM training is a cloud-based Financial Management and Human Capital Management software is created by independent Workday experts.
This Workday HCM course teaches you how to learn Workday by using EIB design patterns, starting the integration system, performing custom transformations, delivering files from outside the company, addressing integration errors, and modifying the template model.
In order to grasp calculated fields, expression evaluation, lookup hierarchy, inbound core connector, Workday studio components, and developing integrations, the students in this Workday HCM course Content will work on industry use cases with the assistance of independent trainers.
Our Workday HCM training course is designed to provide students with comprehensive instruction that emphasizes a practical understanding of key concepts.
HCM Learning pdfs and Workday HCM Training Material can improve learner's proficiency and apply best practices to real-world projects if they are exposed to industry-relevant use cases and scenarios.
Everything you need to know to be a Workday expert is covered in the Workday HCM training course content below.
This Workday HCM Online Training curriculum has been designed to assist learners get the jobs they want by conforming to current trends in the business world.
The Workday HCM Training Online Course lays up a path toward imparting the comprehensive understanding of Workday platforms including Workday HCM, studio, and Functional principles that is required to become proficient in using Workday.
Learners can get deep understanding on Workday HCM Core Concepts by enrolling in Workday Core HCM Training.
By completing our Workday HCM training course, you will have a thorough grasp of all of the major components of this system.
Earning a certification in HCM Workday Training will not only increase your earning potential, but will also prove to clients that you have the expertise they need.
This Workday HCM Certification Online proves that you can reliably and consistently deliver high-quality results.
Note: You should know that we are not a Workday-approved partner. We facilitate communication between students and the market's best independent tutors.
Features
| | |
| --- | --- |
| ✅Lifetime access | ✅Lifetime video access |
| ✅Real-time case studies | ✅The project integrated into the Curriculum |
| ✅24*7 Support from our team of administrators |   |
1. CORE CONCEPTS AND NAVIGATON BASICS
Overview
Basic Ideas
Enterprise Objects
Worklets
Basic and supplementary navigation.
2. ORGANIZATIONS IN WORKDAY
Types of organizations
Administrative institutions
Reorganization
Setting up a supervisory organizational framework
Managing a supervisory organizations :
          A subordinate organization can be created, or a supervisory organization can be divided
More organizational types:
           Matrix Organization, Company Creation, Cost Center Organization, Location, Location Hierarchy, Region, and Region Hierarchy are some examples of organizational structures.
Organizational structures
Organizational roles on supervisory organizations
Reports from the organization.
3. STAFFING MODELS
Staffing model types
Setting up a unique personnel model
Limitations on hiring :
       The administration of positions and jobs
Different staffing model approaches
Preserving staffing model.
4. JOBS & POSOTIONS
Jobs profiles
Job descriptions and localizations
Salary and job descriptions Grades
Hierarchy at the management level
Differentiating between job families, job profiles, and job family groups
Making a job profile (Task)
Positions
Managing open and vacant roles
Establishing jobs (Task)
Editing position limitations and Editing position.
5. COMPENSATION
Overview of Compensation
Components of Compensation
Remuneration Components
Payment Programs
Payscales, Grade Profiles, and Steps
Reimbursement Plan
Rules for Compensation Eligibility.
6. DEFINING BUSINESS PROCESS
A Summary of Business Processes
Getting to a Business Process Definition by Navigating
Business Procedures and Supervising Organizations
Starting from Scratch to Create a New Business Process
Building a New Business Process from the Ground Up
Modifying an Existing Business Process
Condition Rules
Requirements
Creating Custom Notifications
Replacing an enterprise procedure.
7. DEFINING BUSINESS PROCESS
A Summary of Business Processes
Getting to a Business Process Definition by Navigating
Business Procedures and Supervising Organizations
Starting from Scratch to Create a New Business Process  
Building a New Business Process from the Ground Up 
Modifying an Existing Business Process
Condition Rules
Requirements 
Creating Custom Notifications
Replacing an enterprise procedure.
8. TRANSATIONS IN WORKDAY
Creating candidates
Hiring in management positions
Assigning security groups depending on users
Appointment to management positions
Staffing changes
Termination
Relocate employees and deactivate supervisory institutions
Day-to-day accounts examining personal information 
Cancelling a process
Changes in Compensation.
9. REPORT
Overview of Data Sources
Business Item
Fields Summary
Report Writer Summary
Report Formats
Reports from the Workday Standard
Creating Matrix Reports and Simple, Advanced, Search Bar Reports.
Before-hand field computations
Individual report Types
Exchange of Reports
Planning reports.
10. CALCULATED FIELDS
Determined Field Concepts
Calculated Fields: System Wide vs. Report Specific
Global Calculated Fields (e.g. Constants)
Field Dependencies Calculated
Functions that are available, include Date Calculation and Formatting Functions
Calculations in mathematics
Text and String Functions
True or False Statements
Review an expression
Search for related functions
Business object-related access functions.
11. EIB (Enterprise Interface Builder)
Intro to the EIB
Course Material for the EIB Design Patterns for Workday Human Capital Management
EIB Restrictions. Restrictions imposed by the EIB. Overview of Workday Public Web services.
An outline of Workday's public Web services The Five Best Reporting Tools for Workday
      5. Create an Inbound EIB.
      6.Creating an EIB for overseas use.
       7.Eighth, Modifying Existing Reports Specifically for Your Needs.
      8. EIB Highlights
Step Process for Using EIB's Transaction Data Loader to Import Customer Information into Workday.
12. CORE CONNECTORS
Overview
Architecture
Core Connectors
Services for Integrated Systems Field Attributes & Field Overrides in the Integration System.
Integration Attributes and Sequence Generators 
Integration Maps 
Integration Transaction Log 
Integration System
Incorporating Business Procedures
Introducing New Connections
An Overview of Document Redesigning
An Overview of Workday Studio.
13. Interview Discussion
1  Tips for Your Resume
2. Tips for the Interview
3. A simulated job interview
4. Project.
FAQ's
❓ What is the Workday HCM?
✅ Human Resources Management Workday HCM is offered on the cloud and was created from the ground up. It is the only worldwide enterprise tool that combines recruitment, payroll, time and attendance, benefits, and talent management.
❓ What are the HCM modules in Workday?
✅ Management of human resources.
Administration advantages.
Management of talent.
Planning the workforce and analytics.
Analytics of big data.
Recruitment.
Payroll assistance.
Tracking time.
❓ What does HCM stand for?
✅The process of selecting the best candidates, managing workforces skillfully, and maximising productivity is known as human capital management (HCM). It has changed from being primarily an administrative role to being a crucial business value enhancer.
❓ What type of software is Workday?
✅Workday is a provider of cloud-based software with a focus on solutions for financial and human capital management.
❓ Which is better SAP HCM or Workday?
✅The Workday HCM solution may be your best option if your firm has operations across a number of different Western nations and you value detailed reports and data visualisations.
❓ Is Workday hard to learn?
✅In comparison to other HCM collections, Workday is extremely user-friendly, simple to use, and can satisfy the customer's need efficiently. The majority of firms use it to oversee the objectives, goals, and activities of their staff.
❓ What is the importance of HCM?
✅According to human capital management (HCM), firms can increase their capital in the future by investing in their personnel. HCM assists your company in making the best hiring decisions. This will stop you from hiring workers who aren't a good fit for your company.
❓ Which contains the core concept of HCM?
✅Core HR functions include maintaining employee data as well as handling payroll, benefits administration, onboarding (welcoming new hires into the company), and compliance management. Employee recruitment, development, and retention are all part of talent management.
Tags:
Workday Functional Training, Workday Techno Functional Training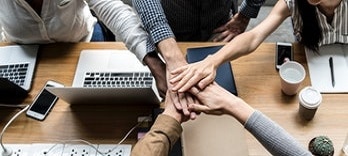 MuleSoft Training
⭐⭐⭐⭐⭐
😃 221 Learners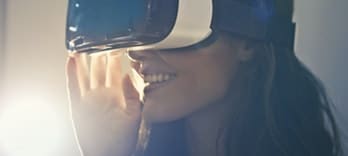 Pega Training
⭐⭐⭐⭐⭐
😃 391 Learners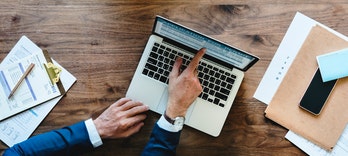 SailPoint Training
⭐⭐⭐⭐⭐
😃 106 Learners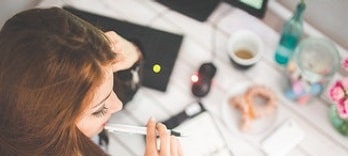 WorkDay Training
⭐⭐⭐⭐⭐
😃 158 Learners