Workday Course -The only Analytics Course you need
⏰35 hours | ▶️ 36 Videos | 📣 158 Participants | 🔥 127 Reviews
Choose a Plan that Works for You
Self Paced
Unlimited Access
Advanced sessions

Interview Q&A

Free study Materials

Premium Technical support
Instructor Led Live Training
Unlimited Access
Live Instructor

Advanced sessions

Interview Q&A

Premium Technical Support
Corporate Training
Unlimited Access
Live Instructor

Advanced sessions

Interview Q&A

Premium Technical Support
Course Description
Workday Course is the ideal place to begin developing your exceptional learning abilities so you can find incredible IT work opportunities. project managers, senior managers, and system administrators.
Workday is a provider of web-based ERP software with a focus on apps for managing finances and human capital. Management may handle personnel data, time tracking, purchasing, expenditure management, and financial accounting with Workday.
One of the best programmes available right now is WorkdayCourse, which provides a number of benefits. Recently, CloudFoundation presented a fantastic enterprise source with outstanding characteristics.
You may buy Workday HCM online. Both during the week and on the weekends, classes were held.
Enroll in this widely-offered popular human capital management (HCM) course to get started right now.
By having you finish your best practises in your programme as quickly as possible, the skilled lecturers help you navigate the Workday certification procedure.
Note: Please take note that we are not an official Workday partner. We link students up with qualified freelancers in the market.
Features
| | |
| --- | --- |
| ✅Lifetime access | ✅Lifetime video access |
| ✅Real-time case studies | ✅The project integrated into the Curriculum |
| ✅24*7 Support from our team of administrators | |
Chapter 1: CORE CONCEPTS AND NAVIGATON BASICS
Overview
Core Concepts
Business Objects
Worklets
Basic and Additional navigations.
Chapter 2: ORGANIZATIONS IN WORKDAY
Organization types
Supervisory organizations
Reorganization
Setup of supervisory org structure
Managing supervisory organization
Creating subordinate organization
Dividing a supervisory organization
Additional org types
Matrix Organization
Company Creation
Cost Center Organization
Location
Location Hierarchy
Region
Region Hierarchy
Organization hierarchies
Organizational assignments on supervisory org
Organizational reports.
Chapter 3: STAFFING MODELS
Different staffing model types
Setting up a paradigm for individual staffing
Restrictions on hiring
Job management
position management
Distinguishing between various employment types
Keeping staffing models in place.
Chapter 4: JOBS & POSOTIONS
Job descriptions
Localizations and job profiles
Job descriptions and pay scales Grades
Organizational hierarchy
Differentiating employment families, job groups, and job profiles
Creating a Job Profile
Positions
Taking care of open and vacant posts
Establishing positions (Task)
Limitations on Edit Position and Edit Position restrictions.
Chapter 5: COMPENSATION
Compensation Overview
Compensation Components
Compensation Elements
Compensation Plans
Compensation Grades, Grade Profiles and Steps
Compensation Package
Compensation Eligibility Rules .
Chapter 6: SECURITY GROUPS
Security groups
Security group types
Configurable security
Functional areas, securable items and security policies .
Chapter 7: DEFINING BUSINESS PROCESS
Overview of Business Processes
Getting to a Definition of a Business Process
Management Structures and Business Procedures
Starting from Scratch to Create a New Business Process 
Editing an Existing Business Process
Creating Conditions Rules
Addition of a Custom Notifications
Replicate a Business Procedure.
Chapter 8: TRANSATIONS IN WORKDY
Creating applicants
Hiring in supervisory organizations
Assigning user-based security groups
Hire into position/job management
Staffing movement
Termination
Mover workers and inactivate supervisory organizations
Workday accounts Viewing personal data
Rescinding a Process
Compensation Changes.
Chapter 09: Reports
Data Sources Overview
Business Object
Fields Overview
Report Writer Overview
Report Types
Workday Standard reports
Developing Simple, Advanced, Search bar, Matrix Reports.
Advance field calculations
Custom report Types
Sharing Reports
Scheduling reports.
Chapter 10: CALCULATED FIELDS
Calculated Field Concepts
System wide vs. Report Specific Calculated Fields
Global Calculated Fields (e.g. Constants)
Calculated Field Dependencies
Available Functions, such as: Date Calculation and Formatting Functions
Arithmetic Calculations
String and Text Functions
True/False Conditions
Evaluate Expression
Lookup related Functions
Functions that access Related Business Objects.
Chapter 11: EIB (Enterprise Interface Builder)
EIB Overview
EIB Design Pattern Workday HCM Course Content
EIB Limitations.
Workday Public Web services overview.
Workday Reports-as-a-Service
Developing an Inbound EIB.
Developing a Outbound EIB.
Custom Report Transformation.
EIB Features.
Loading Customer Transactional Data into Workday using EIB's.
Chapter 12: CORE CONNECTORS
Overview
Architecture
Core Connector: Worker
Integration System Services
Integration System Field Attributes & Field Overrides
Integration Maps
Transaction Log
Integration System Integration Attributes & Sequence Generators
Integration Business Process
Launching Integrations
Overview of Document Transformation
Workday Studio Overview.
FAQ's
❓ What is Workday?
✅  Enterprise resource planning, human capital management, and financial management applications are all managed by Workday, a cloud-based software solution. Every form of company, including small, medium, and large organizations, uses Workday's numerous capabilities. The term "human capital management" refers to the activities associated with human resource management, such as hiring, training, and maximizing personnel.
Embedded, useful, and immediate analytics Workday offers a single, actionable view of your whole organization, from finances to employees. Without leaving Workday, employees can securely access insights when they're needed, collaborate, and take action.
❓What is Workday Software ?
✅ Enterprise resource planning (ERP), human capital management, and financial management software are Workday's three main areas of expertise (HCM).
❓Is Workday easy to learn?
✅ Workday training has a small learning curve, but it is generally very simple to understand. The software is made to be intuitive, and the UI is user-friendly. Most users should have little issue figuring out how to use Workday's fundamental capabilities with a little practice.
❓ Who can do Workday Certification?
✅  Only employees who are affiliated with Workday or employed by one of its clients are eligible for certification programmers. Every partner company with Workday has the option to provide this certification programme to all of its staff members. The certification fees will be paid by Workday or the partner business. In the event that you leave the partner organization, your Workday certification is only valid for one year.
❓ Where can I learn Workday HCM?
✅Workday HCM training is available through CloudFoundation at affordable rates.
Online user forums and groups are another great resource where you may ask questions and get answers from other Workday users.
❓Is Workday HCM easy to learn?
✅  In comparison to other HCM collections, Workday is extremely user-friendly, simple to use, and can satisfy the customer's need efficiently. The majority of firms use it to oversee the objectives, goals, and activities of their staff.
Yes, Workday HCM is simple to learn, and anyone interested in taking a workday course can find the best workday HCM training online at CloudFoundation.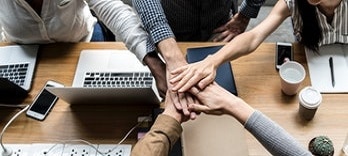 MuleSoft Training
⭐⭐⭐⭐⭐
😃 221 Learners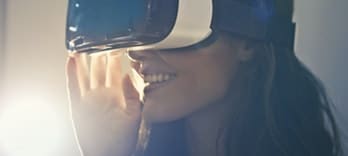 Pega Training
⭐⭐⭐⭐⭐
😃 391 Learners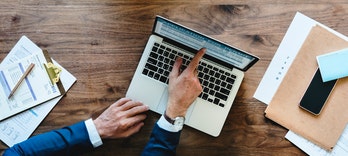 SailPoint Training
⭐⭐⭐⭐⭐
😃 106 Learners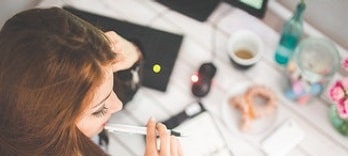 WorkDay Training
⭐⭐⭐⭐⭐
😃 158 Learners