SuccessFactors Training – SAP SuccessFactors Training
⏰24 hours | ▶️ 24 Videos | 📣 1179 Participants | 🎓 5165 Reviews | 4.9 ⭐⭐⭐⭐⭐
Choose a Plan that Works for You
Self Paced
Unlimited Access
Advanced sessions

Interview Q&A

Free study Materials

Premium Technical support
Instructor Led Live Training
Unlimited Access
Live Instructor

Advanced sessions

Interview Q&A

Premium Technical Support
Corporate Training
Unlimited Access
Live Instructor

Advanced sessions

Interview Q&A

Premium Technical Support
 Weekday 
Dec 14(1 HR A DAY)
07:30 PM PST
Enroll Now  →
 Weekday 
Dec 27(1 HR A DAY)
07:30 PM PST
Enroll Now  →
 Weekend
Dec 23(1 HR A DAY)
07:30 PM PST
Enroll Now  →
 Weekday 
Dec ​15(1 HR A DAY)
08:00 AM IST
Enroll Now  →
 Weekday 
Dec 28(1 HR A DAY)
08:00 AM IST
Enroll Now  →
 Weekend
Dec 24(1 HR A DAY)
08:00 AM IST
Enroll Now  →
Course Description
The SuccessFactors HCM Cloud Platform is an Innovative Human Resource Management System. Modules like Cloud Management, Analytics and Reporting, Performance Management, Time Management, Goal Management, Foundational Object Configuration, Role-based Permissions, and a Metadata Framework are all a part of it. In order to maximise productivity inside an organisation, the Tools are based on the SaaS model.
Companies in the modern day require HR solutions that are both adaptable and scalable if they are to realise their maximum potential in terms of their employed personnel. Using the SaaS paradigm, SAP SuccessFactors, a San Francisco-based SAP subsidiary, provides cloud-based Human Capital Management (HCM) solutions. SAP SuccessFactors improves efficiency in business operations by linking strategic planning with actual results. SAP SuccessFactors is a collection of HCM solutions that works together to streamline processes like social business, onboarding and collaboration tools, LMS, recruiting software, applicant tracking application, performance, and talent management. All things considered, SAP SuccessFactors provides unified business solutions that may help any company overcome a wide range of problems.
By the end of our training and certification programme, you will have a thorough grasp of SAP SuccessFactors's most important features. Acquiring SAP SuccessFactors certification not only increases your earning potential, but also proves that you possess the competence required to perform at the level of a competent Professional. That you can consistently and efficiently turn out high-quality work is a testament to your newly-earned accreditation.
Student completion of SAP SuccessFactors certification programme demonstrates mastery of core concepts and competency in specific application areas.
It offers complete End-to-End Recruitment solutions and scalability.Facilitates Organized Improvements in Worker Happiness, Productivity, and Time Management.Increases output and efficiency by motivating workers with a pay-for-performance culture.
Basics of SAP Success Factor, Data Models, Employee Data, Position Management, Business Rules, Data Import/Export, Generic Objects, Configuring Workflows, Foundation Objects, Managing System Security, etc. are all covered in our comprehensive curriculum. This Success Factors Certification Course will also educate participants on the value of talent management and HCM tools. Our rigorous and influential teachers provide the content in a way that helps students get real-world experience.
Businesses have reportedly been employing SAP SuccessFactors as a comprehensive cloud solution to improve all aspect of their HR operations. The well-established elevated workaround provides the foundation for HR managers to flourish, and the entire software is focused on talent acquisition. This business model is supported by the Software as a Service (SaaS) model. The programme is made to be suitable for corporate settings. Additionally, it helps you improve performance and business execution.
The most thorough industry-focused Success Factor training programme is offered by Cloudfoundation, helping students get ready for certification tests.
Our course covers all the essential ideas, including the success factor's fundamentals, how to build up data, how to specify rules for employees, how to deploy ERp software, and an in-depth examination of the course's foundational items. Users might get complete support and on-the-job help from skilled staff members during the training period. Enroll at Cloudfoundation right away to take the first step and benefit the most from our Success Factor online course.
Features
| | |
| --- | --- |
| ✅Lifetime access | ✅Lifetime video access |
| ✅Real-time case studies | ✅The project integrated into the Curriculum |
| ✅24*7 Support from our team of administrators | |
1.What is Cloud?
What is SuccessFactors and Why to choose SuccessFactors?
SuccessFactors Core & Talent Management modules Overview
Role of Professional services consultant
2. SuccessFactors BizX methodology
Accelerators, configuration workbooks, Estimations etc.,
SuccessFactors BizXpert architecture
Business Execution process in details
3. Understanding SuccessFactors terminology
Introduction to instance
Introduction to Provisioning
Useful links in success factors
Partner Portal, community etc.,
Common terms of Success factors
4. Home-Page acquaintance
Portlets, Dashboards, Tile browser
Navigating Main Menu, Welcome Menu
5. Welcome Menu Options
My Favorites list
Search functionality
6. Personalizing the Instance
Welcome Portlets
Company logo, Theme manager
Theme manager, e-mail notifications, etc.
7. Introduction to Organization chart
Directory in Org. chart
Resources in Org. chart
Personal card in detail
8. Introduction to Position Org. Chart
Add lower position
Add peer position
Manage position
9. Introduction to Position Org. Chart (cont...)
Internal number ranges
Advanced position management
Internal number ranges to position
10. Introduction to Data (.csv) files
Export employee
Import employee
Manage employee
11. Data Models: Corporate data model
Succession data model
Country-specific corporate data model
Country-specific succession data model
12. Foundational Objects configuration
Organizational Foundational Objects
Job Foundational Objects
Pay Foundational Objects
13. Generic Objects, Cost center
Other FO, Workflow configuration
Other FO, Event reason
Other FO, Dynamic role
14. Introduction to Proxy management
Add/Hire new Employee
Understanding New Hire workflow
Monitoring Workflows
15. Introduction to Employee profile
Employee Self Service
Manager Self Service
Data Change workflow
16. Introduction to Role-Based Permission (RPB)
User permissions, Administrator Permissions.
Permission Roles, Permission Groups
Manage Security
17. Introduction to Extended Markup Language (XML)
Working with XML Pad
Document Type Definition (DTD) files
Creating/Modifying Rules
18. Introduction to MDF (Meta Data Framework)
Generic Objects – Cost Centers
Manage Advance Objects
Manage Configuration UI
19. Picklist Management
Working with Propagation rules
EC – Payroll Overview
Leave of Absence – Overview
20. Introduction of Time Off
Define Holiday Calendar and work schedule
Define Time Type and Time profiles
Set up Time Off for Employees
FAQ's
❓ What is SuccessFactors ?
✅  Leading Cloud-Based Talent Management and Human Capital Management (HCM) Software is SAP SuccessFactors. Organizations conduct a number of HR functions with SAP SuccessFactors, Including Learning and Development, Employee Performance, Payroll and HR Analytics.
❓  What is SAP SuccessFactors ?
✅  A Cloud-Based HR system called SAP SuccessFactors makes it simple for businesses to manage various HR tasks. The Software as a Service (SaaS) model serves as its foundation. It is made to satisfy the needs of businesses of this calibre. You can enhance business execution and achieve greater results with the aid of SAP SuccessFactors.
❓ Does SuccessFactors have Payroll ?
✅ Using the SAP SuccessFactors Employee Central Payroll solution, you can pay your employees quickly and effectively. It accomplishes this through streamlining payroll administration, lowering the possibility of errors, and automating and accelerating payment processing.
❓ How many Customers does SuccessFactors have ?
✅ As of the third quarter of 2022, 4,500 users were using SAP's SuccessFactors Employee Central Human Capital Management Solution.
❓ How to Learn SAP SuccessFactors ?
✅ The introductory SuccessFactors course is designed to be completed in about 24 hours at the student's own speed and is entirely asynchronous, with all instruction provided in a recorded format along with demonstrations and daily optional check-in meetings with an instructor.
❓ What is Employee Central in SuccessFactors ?
✅  The HR IS programme from SAP is called SAP SuccessFactors Employee Central. The cloud solution enables worldwide process standardisation and offers visibility for smarter personnel decisions. The management of organisational charts, user profiles, global benefits administration, and absence management are all included. Employee Central, which combines SuccessFactors' core HCM products such as Talent Management, Workforce Analytics, and Succession Planning software, is designed to operate as a company's HR system of record.
❓ What is RCM in SuccessFactors ?
✅  In order to Facilitate hiring procedures within a company and improve business outcomes, SAP SuccessFactors Recruiting (RCM) blends intelligent and social recruiting marketing with a mobile and collaborative selection process.
❓ Why SuccessFactors ?
✅  The cloud-based HCM package SAP SuccessFactors was thoughtfully created to simplify the HR administration processes. The suite of SAP SuccessFactors was created with the clear intention of streamlining the human resources process in order to fully utilise available resources. The suite leverages dynamic cloud storage, which improves labour productivity, lowers costs, and saves time.
Because SAP SuccessFactors has so many capabilities, most businesses are drawn to it and use it to efficiently complete their numerous HR activities.
❓ What is SuccessFactors in HR ?
✅ Several historical frameworks are compatible with SAP SuccessFactors. Over 220 million people in more than 200 nations and territories utilise SAP, according to the company's website.
The SuccessFactors package has a number of modules-based talent tools. Recruiting, learning and development, performance management, and pay management are the traditional four pillars of human resource management that are covered by the suite's capabilities. Along with components for labour planning and people analytics, the suite also includes onboarding and time and attendance software.
❓ What is SuccessFactors LMS ?
✅ Many interesting developments and improvements will be made to SAP SuccessFactors Employee Central as a result, assisting businesses in developing more adaptable, engaged, and future-ready workforces. Here is a brief overview of these new features. Belonging, Diversity, Equity, Inclusion,
Cross-System Workflow, Improvements to Localization.
❓ Why SAP SuccessFactors ?
✅ The SAP SuccessFactors Suite is the nerve centre of the Intelligent Enterprise, where all employee information is stored. The SAP SuccessFactors HXM Suite, in contrast to SAP ERP HCM, is intended to provide robust HR features and capabilities in a way that is much more adaptable and user-friendly.
The SAP product and technology strategy for the Intelligent Enterprise includes SAP SuccessFactors as a key component. Combining SAP S/4HANA and SAP SuccessFactors, for instance, can help your business provide more value to a wider range of customers. This value is realised through the management of the entire IT landscape of the company, the automation of integrations, the availability of cross-application analytics, and the establishment of a single, centralised identity management and access governance system for the purposes of ensuring data privacy, security, and compliance.
❓ Why use SAP SuccessFactors?
✅ By keeping everyone inspired and on the same page, SAP SuccessFactors allows the company to extract the greatest amount of performance and potential from its employees. By streamlining HR procedures and raising employee engagement, SAP SuccessFactors converts a variety of business objectives into quantitative business results. SAP SuccessFactors is made simple, straightforward, and easy to use by modern cloud technologies, enabling organisational personnel to succeed. Motives for Choosing SAP SuccessFactors Well, a number of factors compel the company to select SAP SuccessFactors to carry out numerous HR-related tasks.
❓ What is the Difference Between SAP and SuccessFactors?
✅ SAP HCM is SAP's initial on-premise HR solution, whereas SAP SuccessFactors is a cloud-based SaaS platform. The same business issue—human resource management—is fundamentally addressed by both systems. Lars Dillard launched SuccessFactors in 2001. It initially began as SaaS performance management software but subsequently broadened its product line by giving clients business execution software. SuccessFactors was purchased by SAP in February 2012, and it was rebranded as SAP SuccessFactors.
❓ Is SuccessFactors an ERP?
✅ The integration of SAP SuccessFactors with SAP ERP is cloud-to-on-premise. Numerous integration packages that make it easier to combine SAP ERP-based procedures with SAP SuccessFactors' cloud-based HCM processes may be found in the Integration Content Catalog.
❓ How many Modules are in SuccessFactors ?
✅ The SuccessFactors BizX suite, which consists of 9 interconnected modules, assists businesses in aligning their workforce with the company's business plan at various points in the annual business cycle of the organisation as well as throughout the hiring process for new employees.
The SuccessFactors package has a number of modules-based talent tools. Recruiting, learning and development, performance management, and pay management are the traditional four pillars of human resource management that are covered by the suite's capabilities.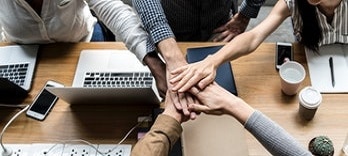 MuleSoft Training
⭐⭐⭐⭐⭐
😃 221 Learners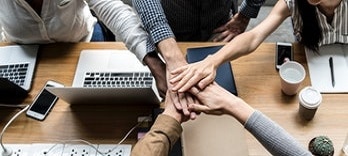 Pega Training
⭐⭐⭐⭐⭐
😃 391 Learners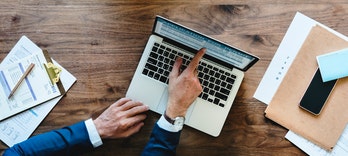 SailPoint Training
⭐⭐⭐⭐⭐
😃 106 Learners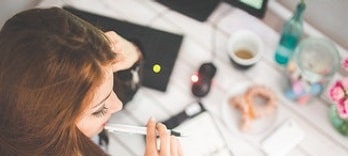 WorkDay Training
⭐⭐⭐⭐⭐
😃 158 Learners