SAP HANA Training – The only Course you need
⏰24 hours | ▶️ 24 Videos | 📣 49 Participants | 🎓 4293 Reviews | 4.9 ⭐⭐⭐⭐⭐
Choose a Plan that Works for You
Self Paced
Unlimited Access
Advanced sessions

Interview Q&A

Free study Materials

Premium Technical support
Instructor Led Live Training
Unlimited Access
Live Instructor

Advanced sessions

Interview Q&A

Premium Technical Support
Corporate Training
Unlimited Access
Live Instructor

Advanced sessions

Interview Q&A

Premium Technical Support
 Weekday 
Dec 13(1 HR A DAY)
07:30 PM IST
Enroll Now  →
 Weekday 
Dec 28(1 HR A DAY)
07:30 AM IST
Enroll Now  →
 Weekend
Dec 23(1 HR A DAY)
06:30 PM PST
Enroll Now  →
 Weekday 
Dec 14(1 HR A DAY)
07:30 AM IST
Enroll Now  →
 Weekday 
Dec 28(1 HR A DAY)
07:30 PM IST
Enroll Now  →
 Weekend 
Dec 24(1 HR A DAY)
07:00 AM IST
Enroll Now  →
Course Description
SAP HANA is an innovative technology that has transformed how businesses use and manage data.
As more businesses embrace digitalization and data-driven decision making, the need for SAP HANA-trained employees has increased.
This has resulted in an increase in SAP HANA training, which provides workers with the skills required to operate with this sophisticated database management system.
In today's fast-paced business world, companies must have real-time access to their data in order to make swift choices that are well-informed.
SAP HANA makes such capabilities possible by combining database, data processing, and application platform components into a single in-memory platform.
This enables very quick data processing, even on a huge scale, making it the favoured option for many enterprises.
Without proper training, understanding the complexity of SAP HANA and its different capabilities may be a challenging undertaking.
The practical experience gained through SAP HANA training is a big advantage. The SAP HANA course are meant to educate you with real-world scenarios and case studies that allow them to apply their knowledge and abilities in real-world settings.
As a result, understanding of the technology and its potential advantages improves. Interaction sessions are also included in the program, where you may ask questions, clarify issues, and learn from expert teachers.
Furthermore, SAP HANA online training provides a thorough curriculum that covers all of the major subjects and modules of this complicated technology.
The courses cover everything from data modelling and data loading to analytics and application development.
This makes it simpler for experts, such as database administrators, data analysts, and application developers, to take on varied positions inside a company and contribute successfully in SAP HANA.
SAP HANA certification is a most important sell factor for SAP HANA courses. SAP recognizes individuals who successfully complete the training and pass the certification examinations as competent SAP HANA experts.
The SAP HANA certification course examinations are administered by SAP partners and are worldwide recognized, making it an important addition to one's professional profile.
Individuals may improve their complete skill set and become well-rounded professionals with SAP HANA training, making them more appealing to future employers.
Many industries, including commerce, healthcare, finance, and production, make use of this innovation.
As a result, SAP HANA-trained professionals may work in a variety of sectors and get experience with a variety of business processes.
Finally, SAP HANA training online provides several advantages to anyone interested in a career in this cutting-edge technology.
It not only offers extensive knowledge and technical abilities, but it also prepares you for a variety of work responsibilities and provides them with the required soft skills.
With companies increasingly adopting SAP HANA and a strong need for qualified employees, enrolling in an SAP HANA training course might be a wise career decision.
I hope you got an overview of SAP HANA by this you can get an clear roadmap of SAP HANA, then enrol from CloudFoundation official website and start the journey towards SAP HANA.
Features
| | |
| --- | --- |
| ✅Lifetime access | ✅Lifetime video access |
| ✅Real-time case studies | ✅The project integrated into the Curriculum |
| ✅24*7 Support from our team of administrators | |
1.Introduction to SAP HANA
Introduction to SAP HANA
SAP In-Memory Strategy
HANA compare to BWA
2.Look & Feel
In-Memory Computing Studio
Administration view
Navigator View
System Monitor
Information Modeler
3.Architecture
Architecture Overview
IMCE and Surroundings
Row Store
Column Store
Loading data into HANA
Data Modeling
Reporting
Persistent Layer
Backup & Recovery
4.Data Provisioning
Method 1 – Data Provisioning using FLAT FILES
Method 2 – Data provisioning using BODS 4.2 (ETL Based Approach – Building AGILE Data Marts) a. Features of SAP Data Services solution for SAP HANA b. Process of loading data from ECC to SAP HANA using the ETL method
Method 3 – Data provisioning using SLT a. SAP Landscape Replication server for HANA b. Key benefits of SLT replication server c. Key benefits of Trigger-Based Approach d. Architecture for SAP source replication e. Architecture for Non-SAP source replication f. Configuration and monitoring Dashboard g. Creating new Configuration for SAP Sources h. Creating New Configuration for Non-SAP sources i. Result of Creating new Configuration j. Launching Data provisioning UI in HANA studio k. Start Load/Replication l. Stop/Suspend replication m. Status Monitoring in HANA Studio n. SLT based transformation Concept o. Advanced replication settings p. Change of table structuring and partitioning q. Filtering and selective data replication
Method 4 – Data provisioning using Direct Extractor Connection (DCX) a. Using SAP provided Business Content Extractor b. ABAP Data Flows for Table and Pool clusters
Method 5 – SAP HANA Smart Data Access
Method 6 – Remote DATA Sync a. Smart Data Streaming
5.Modeling
Purpose of Information Modeler
Levels of Modeling in SAP HANA
Attribute Views
Analytic Views
Calculation Views
Explaining Predictive Modeling
Discovering SAP HANA Live
Creating Advanced Calculation Views using GUI and SCRIPT methods
Creating Attribute Views, Analytical Views, Calculation Views for FI scenarios, COPA scenarios, Sales Scenarios, Purchasing Scenarios and Marketing Scenarios
Creating Calculation Views with Dimension, Cube and STAR-Join
Creating Decision Tables and Analytic Privileges
Using Hierarchies (Level Based and Parent-Child Hierarchies)
Creating Restricted and Calculated Measures
Defining and using Filter Operations
Using Variables, input parameters
Explaining new aggregation function for measures
SAP HANA SQL Introduction
SQL Script and Procedures
Using Currency Conversions
Creating Hyperlinks
Persistency Considerations
SAP HANA Engine Overview
Choosing Views for HANA
Using SAP HANA Information Composer for Modeling
Processing Information Models
Validating Models
Comparing Versions of Information Objects
Checking Model References
Generate Auto Documentation
Understand Virtual Data Model
Discovering and consuming HANA Live views
Building a Virtual Data Model with CDS Views
Connecting Tables Joins (Inner, Left Outer, Right Outer, Full Outer, Text, Referential and Union)
Managing Modeling Content a. Manage Schemas b. Import and Export data Models c. Copy Information Objects
6.Reporting
HANA, Reporting Layer
Connectivity options
SAP Business Objects BI 4.1
Designing Complex Universes in IDT based on HANA Tables and HANA Views
WEBi 4.0 on HANA
Crystal Report for Enterprise with HANA
Designing the Dashboards using Query Browser on HANA Universes using Dashboard Design 4.0
SAP Business Objects BI 4.1 Explorer
Designing Information Space based on SAP HANA Information Model using BO Explorer 4.1
Exploring the Data using BO 4.1 explorer based on Information Spaces created on HANA
Creating Analysis Views using Analysis edition for OLAP (HANA OLAP connection)
Analysis edition for Microsoft Excel, Microsoft PowerPoint
SAP Visual Intelligence on HANA
Crystal Reports via ODBC/JDBC Connections
Others & MS Excel 2010
7.User Management
Understand and Creation of Users
Creation of Roles and Privileges
Creation of Role Hierarchy
Generating SAP HANA Live Privileges
Assignment of Users to Roles
Authentication
8.Security and Authorizations
User Management and Security
Types of Privileges
Template Roles
Administrative
9.Concepts of SAP BW 7.4 ON HANA
BW 7.4 powered by SAP HANA
In-memory optimized Infocubes
In-memory optimized DSO's
Migration concepts of BW 7.0 on traditional Database to BW 7.4 on SAP HANA
Migrating standard Infocubes to in memory optimized Infocubes using migration Tool
Migrating standard DSO's to In-memory optimized DSO's using migration Tool
10.Text Search and Analysis
Implementing Full Text Search and Text analysis
Defining Data Types and Full Text Indexes
Using Full Text Search
Developing Predictive Models
11.SP12 new Features and Functionality
SAP HANA Smart Data Access (New and Changed)
SAP HANA Predictive Analysis Library
SAP HANA Graph
SAP HANA Client Interfaces
SAP HANA XS Advanced Development
SAP HANA Modeling (New and Changed)
SAP Web IDE for SAP HANA and SAP HANA Runtime Tools
SAP HANA Interactive Education (SHINE) for XS Advanced
FAQ's
❓What is SAP HANA?
✅ SAP HANA is a fast, in-memory database that stores and retrieves data via parallel processing. SAP develops it to manage huge amounts of information changed instantly.
A robust database and data processing capabilities enable real-time analytics and applications on a single platform.
❓Why SAP HANA?
✅SAP HANA is an advanced in-memory platform for databases, analytics, and applications.
Its powerful analytics and predictive skills help firms acquire data insights. SAP HANA also integrates with other programs and databases, making it a flexible corporate solution.
SAP HANA helps enterprises boost operational efficiency, innovate, and compete in today's data-driven business environment.
❓Where do we use SAP HANA?
✅ SAP HANA is utilized in ERP, CRM, SCM, data warehousing, and business analytics. The banking, healthcare, retail, and manufacturing industries utilize it too.
SAP HANA empowers organizations to make faster, more informed choices with its in-memory data access.
SAP HANA is also connected with SAP S/4HANA, SAP Business Suite, SAP HANA is a strong technology that can assist many sectors and enterprises of all sizes.
❓Which Software do SAP HANA uses?
✅ SAP HANA uses its own software platform. This platform contains SAP HANA and data management, analytic processing, and application development capabilities.
❓What is the Demand of SAP HANA?
✅SAP HANA's real-time data analytics and processing is in great demand since businesses need it to compete in today's fast-paced digital world.
As more businesses embrace digital transformation and data-driven decision making, demand for SAP HANA is expected to increase.
As more companies choose cloud-based solutions, SAP HANA cloud services demand is rising.
These causes are increasing demand for SAP HANA developers and administrators.
❓Who can use SAP HANA?
✅ Companies use SAP HANA to handle and analyse vast amounts of data in real time, improve decision-making, and support enterprise operations.
This comprises data analysts, database administrators, developers, business users, and other data professionals who utilize SAP HANA for their jobs.
Anyone with SAP HANA skills and authorization can use its comprehensive data management and analytics features.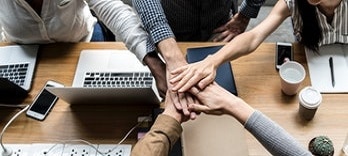 MuleSoft Training
⭐⭐⭐⭐⭐
😃 221 Learners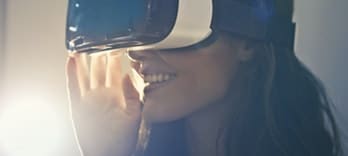 Pega Training
⭐⭐⭐⭐⭐
😃 391 Learners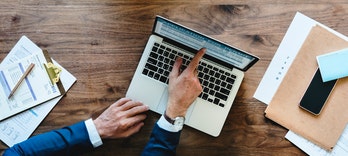 SailPoint Training
⭐⭐⭐⭐⭐
😃 106 Learners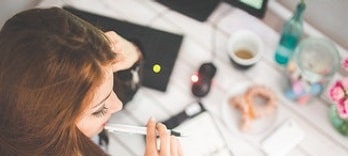 WorkDay Training
⭐⭐⭐⭐⭐
😃 158 Learners