SAP Bobj Training – The only Course you need
⏰24 hours | ▶️ 24 Videos | 📣 49 Participants | 🔥11 Reviews
Choose a Plan that Works for You
Self Paced
Unlimited Access
Advanced sessions

Interview Q&A

Free study Materials

Premium Technical support
Instructor Led Live Training
Unlimited Access
Live Instructor

Advanced sessions

Interview Q&A

Premium Technical Support
Corporate Training
Unlimited Access
Live Instructor

Advanced sessions

Interview Q&A

Premium Technical Support
 Weekday 
Sep 13(1 HR A DAY)
07:00 PM PST
Enroll Now  →
 Weekday 
Sep 28(1 HR A DAY)
10:00 AM PST
Enroll Now  →
 Weekend
Sep 23(1 HR A DAY)
09:30 PM EST
Enroll Now  →
 Weekday 
Sep 14(1 HR A DAY)
07:30 AM IST
Enroll Now  →
 Weekday 
Sep 28(1 HR A DAY)
07:30 PM IST
Enroll Now  →
 Weekend 
Sep 24(1 HR A DAY)
07:00 AM IST
Enroll Now  →
Course Description
Yes, you are in the right place for SAP Bobj Training. Wondering what SAP Bobj is?
SAP Bobj stands for SAP Business Objects. It Is an organization software program answer that makes a specialty of reporting and analytical, commercial Business intelligence (BI).
Gain the capability to know about incorporating diverse reporting programs that assist the customers in locating data, behavior analytics, and generating reports.
Join our Online classes and learn about this technology with the help of legal resources from every basic fundamental.
Then, go through the process of SAP Bobj Certification for this technology.
Upgrade your BI projects and performance skills from this SAP Bobj Course and crack the interviews with the help of our experienced trainers. Get yourself well placed in the SAP partner companies.
Features
| | |
| --- | --- |
| ✅Lifetime access | ✅Lifetime video access |
| ✅Real-time case studies | ✅The project integrated into the Curriculum |
| ✅24*7 Support from our team of administrators | |
1.Data warehousing/Dimensional modeling Practical Concepts
OLTP vs. OLAP
Types of OLAP
Dimensional modeling
Data mart/Data warehouse Life cycle
Star/Snow/Extended Star schema design
2.Database Concepts needed for Data warehousing
Joins & Cardinality
Views/Materialized Views
Date/Time Functions
Conversion functions
Package
Derived table & Stored Procedure
3.BOXIR3 Architecture
Architectural overview
Client tier components
Application tier components
Intelligence tier
Processing tier
Data tier
Security management
Information flow
4.Universe Design
Understanding Business Objects Universes
Creating the Course Universe
Building the Universe Structure
Creating Dimension Objects
Creating Measure Objects
Resolving Loops in a Universe
Resolving SQL Traps
Using List of Values
Applying Restrictions on Objects
Using @Functions with Objects
Using Hierarchies
Deriving Tables & Indexes
Working with Aggregate Awareness
Designing Advanced Objects
Creating Predefined Condition
LOVs & Joins
Securing Universes
Implementing Universe Life Cycle Mgmt
Maintaining & Optimizing Universes
Creating Universe from Other Data sources
5.Web intelligence
Understand concepts of Web intelligence
Create Web Intelligence documents with Queries
Restrict data returned by a query
Design a report
Enhance the presentation of data in reports
Format a report
Calculate data with formulas and variables
Use multiple data sources
Analyze data
Manage and share Web Intelligence documents
Work with Advanced Query techniques
Work with calculation contexts
Create formulas with character & date string functions
Use "If" logic
Work with additional reporting techniques
Create hyperlinks
6.Crystal Reports
Planning a Report
Selecting Records
Formatting a Report
Representing Data Visually
Distributing Reports
Creating Basic Formulas
Organizing Data on a Report
Applying Section Formatting
Applying Conditional Reporting
Using the Repository
Using Report Templates
Creating Formulas
Building Parameterized Reports
Summarizing Data with Cross-Tabs
Using Report Sections
Managing Reports
Presenting Data Visually
Add hyperlinks to a report
7.Xcelsius(SAP Dashboard Design)
Creating a Model
Adding Interactivity to a Model
Creating a Connected Model
Connect to Crystal Reports data and create Dashboard
Connect to Web intelligence report data and
Create Dashboard
Connect to Business Objects Universes
Using Query as a web service and create Dashboard
Use Live Office data and create Dashboard
Use other connectivity components and create Dashboard
8.Administration
Understand the Business Objects
Enterprise interface & architecture
Manage Business Objects Enterprise content
Secure Business Objects Enterprise content
Secure application security
Schedule content
Publish reports
Identify Business Objects Enterprise architecture
Perform common server management tasks
Manage the Business Objects Enterprise servers
9.Widgets
Installing BI Widgets
Using BI Widgets to Access BI Content
Working with widgets
BI Widgets Content Authoring Guidelines
Auto refresh of Widgets
10.Desktop Intelligence
Introduction to desktop intelligence
Scope of analysis
ZABO
Report creation
Saving the reports in local repository
Publishing the report
Report conversion (desktop) to (Webi)
11.Webi-rich Client
Installing Web Intelligence Rich Client
Web Intelligence Rich Client working modes
Launching Web Intelligence Rich Client
To set user preferences in Web Intelligence Rich Client
Working with documents
Working with universes in Web Intelligence Rich Client
Accessing Web Intelligence from InfoView
Working with queries in Web Intelligence Rich Client
Working with reports
12.Query as Web service
Configuring the QWS with BO System
Creating Webservice report from Universes
Creating WSDL reports
Using WSDL reports in external application
13.Voyager
Getting Started with Business Objects Voyager
Using Queries to Analyze Cube Data
Using Charts to Visualize Data
Selecting Members to Display in Crosstabs and Charts
Sorting, Filtering, and Ranking Data
Highlighting Exceptions in Data
Saving and Sharing Voyager Workspaces
14.Security Implementation
Creating Secured users & group
Creation secured connections
Creation of Secured objects
Creation of security at Table, Column &row level
Creation of secured restriction set and mapping to users or groups
15.OLAP Universe
Creation of OLAP Universe by connecting to an Info cube
Updating the OLAP Universe (Cube)
Creating the Custom Hierarchies in OLAP Universes.
Accessing multiple info cubes to create an OLAP Universe
16.Import WizardPublishing Wizard
Using Import wizard
Creation of BIAR
Migrating the BO objects
From one CMS TO ANOTHER CMS
Migrating the objects from one
domain to another (dev/stage/Prod)
Backup & Maintenance Deployment
17.Business View Manager
Creation of Semantic layer for Crystal reports
Creation of Dynamic list of values in Crystal reports
Creation of Cascading list of values in Crystal reports
Creating Data connection and Dynamic data connection
Creation of Data foundation
Creation of Business Element
Creation of Business View
Creation of LOV
Saving the Business view to repository
Accessing the Business View in Crystal reports using Database expert
Creation of Crystal reports using Business
View
18.Performance Management
Creation of Metric Universe
Creation of Metrics & Analytics
Creation of Dashboard using Metric
Creating Performance dashboards using set analysis
19.Live Office Reporting
Describe the benefits of using Live Office
Connect to the repository
Navigate the Live Office menu
Insert charts, crosstabs, and fields from a Crystal report
Insert report parts from a Web Intelligence document
Insert a new query based on a Universe
Insert Live Office objects into an email
Navigate and refresh Live Office objects
Enable consolidated prompts
Set refresh settings for objects
Set parameter binding
Take a snapshot
Save Live Office documents to the repository
Open and view Live Office documents from the repository
20.BO-SAP Integration Series
Understanding BO-SAP Integration kit
Configuring single sign on authentication
Creating SAP Authentication in BO
Importing the roles of SAP into BO
Entitlement settings of SAP & BO System
21.SAP Webi/Dashboard Reporting:
Creation of Web intelligence reports using Info cube & BW Query
22.Comparison of all BO Versions (5.x/6.5/XIR1/XIR2/XIR3)
Architecture changes
Report creation charges
Universe level changes
Security level changes
Addition of new features
23.Performance Tuning of Database w.r.t BO
BO Query tuning
BO Execution plan/Tracing
Combined Query
Views/Derived tables
24.Performance Tuning of BO
Universe Tuning
Webi report Tuning
Database Tuning
Deployment methods
Crystal reports tuning
BO Query optimization &Customization
25.Polestar/Business Explorer
Creating Polestar Reports
Configuring Pole star with BO System.
FAQ's
❓ Do you offer any discount/offer?
✅ Yes, offers keep changing from time to time. You can chat with us or call our training coordinator for more details.
❓ Is there any demo video which I can watch before enrolling to the course?
✅ Yes, we have provided a Demo video section on each course page so that you can get a glimpse into the course you want to enroll.
❓ How soon after signing up would I get access to the learning content?
✅ Yes, we will provide access to all the learning materials after the complete payment for the course.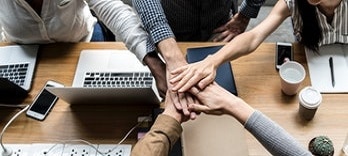 MuleSoft Training
⭐⭐⭐⭐⭐
😃 221 Learners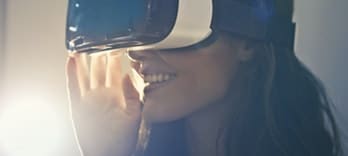 Pega Training
⭐⭐⭐⭐⭐
😃 391 Learners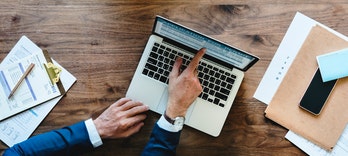 SailPoint Training
⭐⭐⭐⭐⭐
😃 106 Learners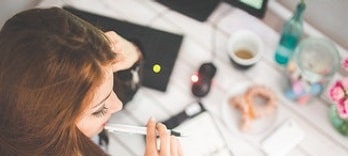 WorkDay Training
⭐⭐⭐⭐⭐
😃 158 Learners