Sailpoint Training in Usa – Sailpoint Certification Training
⏰21 hours | ▶️ 20 Videos | 📣 106 Participants | 🔥 76 Reviews
Choose a Plan that Works for You
Self Paced
Unlimited Access
Advanced sessions

Interview Q&A

Free study Materials

Premium Technical support
Instructor Led Live Training
Unlimited Access
Live Instructor

Advanced sessions

Interview Q&A

Premium Technical Support
Corporate Training
Unlimited Access
Live Instructor

Advanced sessions

Interview Q&A

Premium Technical Support
Sailpoint

Course Description:

SailPoint training in USA has the largest market share and the highest demand for experts with its software skills, making it a prominent player in the worldwide Identity Access management field. Our SailPoint IdentityIQ Implementation & Development course will give you the groundwork you need to manage, deploy, and build upon SailPoint IdentityIQ's IAM platform.

A newbie who wants to become an expert in managing privileged accounts through a security solution will find this online SailPoint training curriculum from CloudFoundation to be the ideal fit for their needs. Beginning with fundamental security ideas like authentication, authorization, encryption, etc., our instructors will introduce the course. With the Sailpoint developer training, you'll be able to comprehend the SailPoint IdentityIQ Solution's technical details with ease.

Our SailPoint IdentityIQ Implementation & Development training and placement programme is meant to give you the core know-how you need to manage, set up, and develop SailPoint IdentityIQ Identity & Access Management Software.

For Sailpoint experts who wish to be recognised for their technical expertise in the field, CloudFoundation in USA offers online training in the technology. Our instructors will work with you to create your own infrastructure from beginning. Consequently, you gain experience in the real world and the skills necessary to manage any implementation tasks that come your way. We offer live projects and use case experience in addition to Sailpoint Online training.

To prepare you for a real-world setting, Sailpoint SME's are offering Sailpoint training in USA at CloudFoundation.

In order to prepare you for a variety of positions at SailPoint, we've divided our Sailpoint IdentityIQ Implementation & Developer Training Program into three distinct yet interconnected modules: Implementation, Administration, and Development. You can supplement or expand your education by obtaining the supplementary downloaded resources, SailPoint documents, Cloud VMs, and virtual computers you need. The skills you acquire in this course will make you qualified for a variety of positions within the SailPoint ecosystem, including those of SailPoint IIQ developer, SailPoint Administrator, SailPoint IIQ specialist, etc.

SailPoint is currently a pioneer and market leader in the identity and access management industry worldwide, providing cutting-edge solutions to businesses with complex security needs. These solutions focus on improving identity governance, operational efficiency, security delivery, etc. This SailPoint IdentityIQ training is the best way to improve your employment prospects in the growing sector of identity management.
Features
| | |
| --- | --- |
| ✅Lifetime access | ✅Lifetime video access |
| ✅Real-time case studies | ✅The project integrated into the Curriculum |
| ✅24*7 Support from our team of administrators | |
1. Introduction to IIQ, IAM and IDM
IIQ trend report from Google
Why IIQ is necessary with a real-world example
IIQ: Is It Real or Just a Hype?
In what position is Sailpoint? (Compared to other competitors)
Comparison and Competitor Trend Report from Google
Sailpoint's job listings on Naukri and Monster
Salary data from Payscale and Indeed
a guide to the course material.
2. What is Sailpoint ?
A brief SailPoint demo that features a live project
Navigation
What exactly does SailPoint Training entail?
Important tool features and shortcuts
SailPoint's tool categories (Walkthrough)
Which type of architecture is used: SOA, client-server, or cloud
the SailPoint Cloud.
3. Installation of Sailpoint and Virtual Machine
Assisted Systems (Is Mac, Linux, or Windows supported?)
What Would Be the Alternative? Supported (Virtualbox)
Accessible Databases
combining with other tools
Limitations.
4. Sailpoint Interface overview
How do IdentityIQ Global Settings work?
Setup instructions for IdentityIQ
a general overview of identity mapping and login configuration
Account Mappings & Account Attributes: What Are They?
How do I configure Application Attributes?
Catalog Attributes for Entitlement
Forms Quicklink Populations Configuration of Roles
Dimensions and Duration
Configuring the host and the audit
Steps for importing data from a file.
5. Lifecycle Manager Installation
What is Lifecycle Manager
Setup instructions for Lifecycle Manager
Full-Text Searching Config Instructions
Making Direct Links to IdentityIQ.
6. Applications and its Configure
What does Sailpoint's application mean?
Application ReConfiguration – Edit Application Page.
7. How to Define Home Page Quick Links
How do Quick Links work?
Definition and management of Quick Links
Dynamic Scope QuickLink Advanced Option.
8. Email Templates IdentityIQ
What are email templates and what are some examples of their use?
Getting to the Templates
Utilizing IdentityIQ to import email templates
Connecting Templates and Events
handling XML email templates.
9. Workflows
Workflow Terminology
Critical Workflow Objects
various work processes Operations
Workflows: How to start them
IdentityIQ's default processes.
10. Using the Business Process Editor with Workflows
Create and Edit Workflows
Process Editor Tabs.
11.Edit Workflow XML
Getting to the XMLs
Describe Dollar. Syntax for Sign Reference
Workflow Library Methods XML Contents
Keeping track of several Workflows.
12. Advanced Workflow Topics
How to configure loops within workflows and what they are
Working with Tasks and Workflows to Launch Workflows
Workflow forms: what are they?
13. Forms in Sailpoint
How to Specify Custom Forms
Definition of Form Components Form Examples & Form Models.
14. What are Tasks in Sailpoint?
Describe a Tasks Page
Steps for creating tasks
What are task outcomes and task categories?
How to use schedules and what scheduled tasks are
Aggregation of Account Groups
Entitlement Role Generator, Account Aggregation, and Data Export.
15. What is Role Management
Role Modelling
Multiple Role and Account Assignment
16. Define Policies
A policy page's definition
the Policy Page being edited
Definition of Policy Rules
Utilizing various Policies.
17. Manage Work Items
Work Item Management
Using the Work Items Page to Assign Tasks
Archive of Work Items.
18. IdentityIQ Console
Launching the Console
Viewing the Command List Command Syntax
Command Output Redirecting Syntax.
20. Report Use and Customization
Edit Report Page in the Reports tab
XML Representation of Reports and Instances,
My Reports Tab,
Scheduled Reports Tab.
21. Developing Custom Reports
Reports as a Task Definition
Report Definition
Report Forms.
22. Group and Population User Interface
Group Examples
Populations Tab
Workgroups Tab.
23. Introduction to Group Constructs
Workgroups
Using Workgroups
Workgroup Creation.
24. Populations and Groups
Populations Creation
Setting Up Groups
Using Populations and Groups, Define Group and Population in XML.
25. Application Password Management
Activating IdentityIQ's password manager
Application Configuration for Password Management
Establishing Password Policies for an Application Password Provisioning Policy Should Be Changed.
26. Debugging and troubleshooting
SSD
Logging and auditing configuration
IIQRest Services.
FAQ's
❓ What is SailPoint ?
✅   SailPoint is an automated identity management solution that saves money and streamlines the access process for users.
SailPoint is software that is both lightweight and simple to use. SailPoint is utilised by businesses with over 10,000 employees and operates in the computer industry.
SailPoint IdentityIQ, the company's award-winning software, lets you monitor and manage user access to mission-critical apps and data in real time, even as it streams.
Difference Between Saviynt vs Sailpoint.
When compared, they each serve different purposes. SailPoint is the only option if you want a larger user base and more sophisticated features. Additionally, you can choose Saviynt if you want superior features but don't care too much about the community.
Finally, everything relies on your needs. As a result, you must first determine your needs before using any of them. Additionally, we advise using both of them because they each have unique characteristics that will enable you to see them in greater depth.
❓ What is SailPoint used for ?
✅  SailPoint is an identity management tool that enables businesses to manage employee access rights, digital identities, data security, compliance, and more through a single platform.
SailPoint offers a fantastic platform for controlling access and giving organisations detailed visibility into their security measures. It enables the automation of access request workflows and aids in the creation of certificates for compliance and access management.
❓What is SailPoint IIQ ?
✅ An Identity Management and Access Governance Solution is SailPoint IIQ. The ability to handle group and role-based access management is one of its key characteristics. Campus departments and organisations who want to take advantage of group and role-based access controls can use SailPoint IIQ.
❓ what is Workflow in SailPoint IIQ ?
✅ Create, modify, eliminate, and replicate identity-related workflows quickly. Expand your brand throughout the company. With a completely expandable platform, you can connect to and develop actionable processes across your apps and systems.
A workflow is a series of actions that are carried out each time a particular event takes place. Workflows really perform a sequence of IdentityNow activities that you can configure automatically for you in response to a trigger.
❓ What is SailPoint IdentityIQ ?
✅ A Software Platform for identification and access management called SailPoint IdentityIQ was developed specifically for large businesses. For provisioning, access requests, access certificates, and separation of roles, it offers full lifecycle and compliance management.
With SailPoint, enterprises can manage employee permissions, digital identities, information security, data access, compliance, and more through a single, integrated platform.
❓ How SailPoint Works ?
✅ In its capacity as an administrative IAM tool, it automates the process of adding or deleting rights from a user's digital profile in accordance with their job and audits all system resources to ensure authorised access.
IAM systems verify that a user is who they claim to be in order to authenticate them. Multi-factor authentication is now referred to as secure authentication, and adaptive authentication is preferred. A user is only given the precise type and level of access to a tool to which they are entitled when access management is in place.
❓ how to Learn SailPoint ?
✅ One of the most successful automated identity management and governance platforms in recent years is Sailpoint. You must be able to master Sailpoint and increase your developer abilities if you want to advance your career with Sailpoint.
Organizations must embrace cutting-edge identity and governance infrastructures due to the growing emphasis on cloud security and resource-efficient administration. SailPoint offers dependable and cutting-edge identity and access management options for on-premises and IDaaS settings as well as governance, access control, and provisioning.
❓ What is Aggregation in Sailpoint ?
✅ Aggregation is the method by which IdentityIQ reads information about identities and their access from your corporate systems.
Account Aggregation tasks search through every application, find users and entitlements there, and, if desired, connect those users and entitlements to roles.
To speed up identity refresh processes, identities that have changed since the last aggregate on an application are flagged as needing refresh. You can turn off this feature.
You can carry out the correlation tasks as part of this job, or you can run account aggregation across all of your enterprise's applications and then use an identity refresh activity to correlate the Identity Cubes with all of the collected data.
❓ What is Application Onboarding in SailPoint ?
✅ As a result of treating a group of users who require the same kind of application access as a unit, an organisation is able to handle application authorizations more effectively.
The most crucial part of the user experience is the onboarding process for an app, which is the user's first point of interaction with it. The user's initial experience with an app is essentially the onboarding process; if it's well-designed, the user is more likely to use the app again.
❓ What is IIQ in SailPoint ?
✅ The command line tool for interacting with IdentityIQ is Sailpoint IdentityIQ Console. The user may explore items, run workflows, import and export data, and do a lot more with this strong tool. IdentityIQ keeps an eye out for any network activity involving the usage of your Social Security Number and notifies you when it occurs. Other monitoring services will only notify you if the wrong address or name is used in conjunction with your SSN. In order to secure your personal identity, IdentityIQ, a 2009-founded identity theft protection organisation in the United States, provides four layers of security. Unlike other rival policies with comparable price points, their premium Secure Max plan includes coverage for family members without additional cost.
❓ What is SailPoint Developer ?
✅ With the help of SailPoint's powerful identity security solutions, your business can facilitate access while maintaining security. SailPoint offers identity security for remote work and multi-cloud scenarios.
According to SailPoint executive VP Grady Summers, SailPoint Workflows gives IT teams a no-code solution that enables them to build unique workflows for things like onboarding new staff.
❓ What is the difference between SailPoint IdentityIQ and IdentityNow?
✅ IdentityNow was created to be a basic but powerful, low-priced IDaaS solution that requires nothing in the way of setup time or money. An organization's need for customization and index requests in "role" and "entitlement" based setups will be best met by IdentityIQ.
Controlling user access to all systems and applications, improving audit response, and increasing operational efficiency are all made simple with SailPoint IdentityNow, the first and only full SaaS identity governance solution on the market.
SailPoint is widely regarded as the industry standard for identity and access management. By adopting IdentityIQ and its Open Identity Platform, businesses can place IAM at the heart of their security and IT strategy, enabling them to effortlessly monitor and control access to all of their resources, whether they are located in the cloud or on-premises.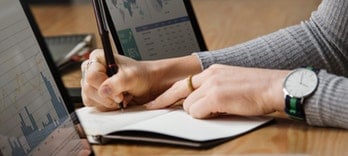 Tibco SpotFire Training
⭐⭐⭐⭐⭐
😃 79 Learners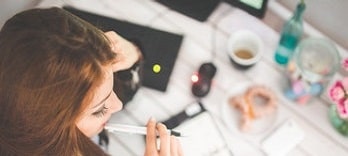 WorkDay Training
⭐⭐⭐⭐⭐
😃 158 Learners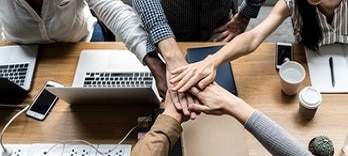 MuleSoft Training
⭐⭐⭐⭐⭐
😃 221 Learners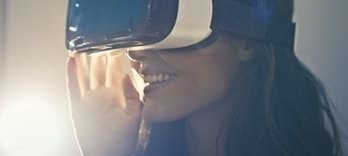 Pega Training
⭐⭐⭐⭐⭐
😃 391 Learners