A complete tutorial on ForgeRock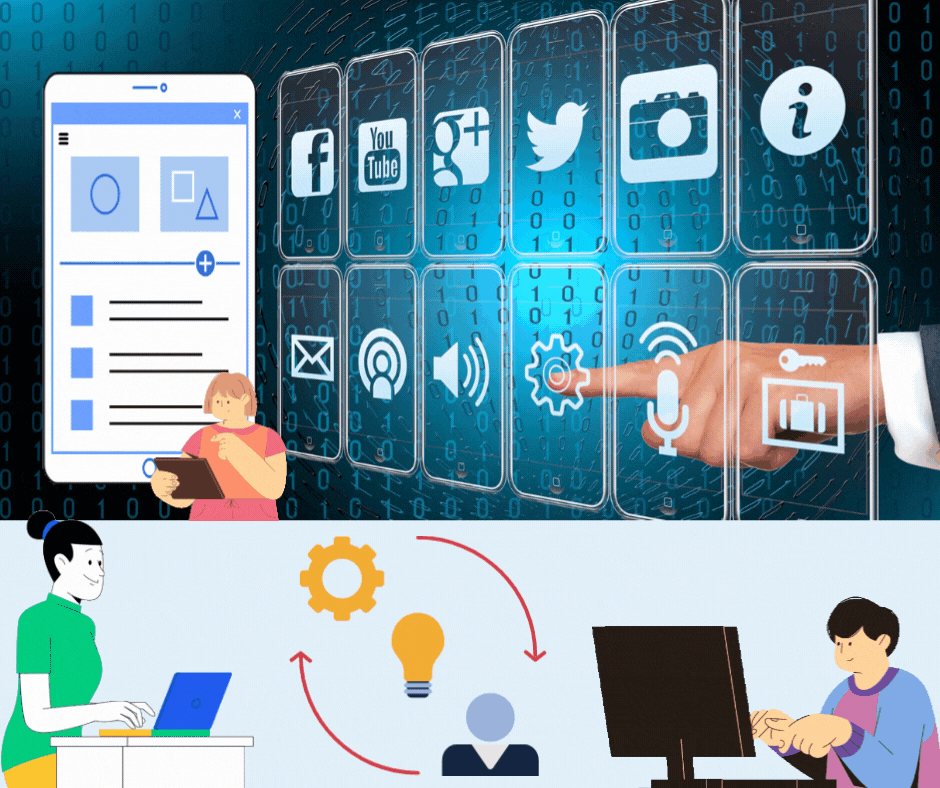 Hello guys!
I know you all are busy with your schedules, but I will let you all know more about some simple technique that saves your time.
I am here with the concept of writing this blog for you to give.
Let's we all know about Identity and access management.
Identity and access management is a substructure of technology that manages electronic or digital identities. IAM frame and IT managers control users to access information to their organization.
A simple overview of one of the trending ForgeRock.
As you all well acknowledged with what ForgeRock meant and
How it became this popular these days.
So, without taking much time, let us dive into the topic
'ForgeRock'
What is ForgeRock?
ForgeRock is a software company, and its identity platform you can trust easily.
ForgeRock connects people and other things by which everyone can interact with each other. With many more devices coming online every year, we have a flexible platform that scales.
Now you people ask about the ForgeRock company, is it good or not?
So, my opinion which I came to know about ForgeRock company is, it is an excellent company with great comprehensive culture. Very sharp, Quality people.
As the Organization grows, there is still a lot to hard work and to be built.
Want to know about course certification?
As you complete your training, you need to register for the certification exam with the recommended website. You first need to sign on with the authorization website, or if you don't have an account, you have to create an account.
Schedule the exam from the portal time and date, get the payment done, and give the exam accordingly, so here are some details recording it.
The exam validates your ability to install, configure and maintain components of ForgeRock identity management.
The exam consists of 100 Questions they must be complete in 120 min.
Questions are multiple-choice.
We have to achieve a minimum score of 68% to pass.
I required you all to attend the ForgeRock identity management course before attempting the exam.
Few lines I would like to say on certification
ForgeRock offers a globe-class certification plan to recognize IT professionals with the technical. As ForgeRock's largest training provider in NA, they offer all courses with traditional classroom training.
You guys may ask me what the benefits of learning ForgeRock these days are?
Firstly, I would like to say that ForgeRock will allow us to use user location, device, and many other risk-based approaches to authentication instead of requiring people to remember a complex password.
Why do we choose ForgeRock?
There are so many Organizations that chose ForgeRock. Because it helps organizations improve and scale Identity and access management with the industry's only full-suite platform built for all identities and use cases: employees, partners, devices, and many others.
What are the Prerequisites to learn this technology?
So, guys, there are no Prerequisites for learning ForgeRock; anyone can know and gain knowledge after learning this technology. It gives much more benefit after knowing about it. 
What types of training can I suggest to you all?
Nowadays, more people were looking for online training classes, so there are two types of online training classes available.
Self-paced: In this type of training, you will learn when you are free at any time. You will get pre-recorded pdf and videos where you can do self-studies, and there even you can contact groups 24×7 available to resolve your doubts.
Live instructor: In this training period, you will get every topic live while you can clear your doubts by asking your trainers at the same time.
So, if you are new here, I love to suggest you all go with the Live instructor because it will benefit you all. 
What kind of training can I opt for?
Hey, guys, don't be tense about this training option because I can understand your feeling and doubts regarding this training so if you're new to this training session, I would love to suggest you go with a live session because it is best as a fresher in this you will get explained by a trainer who explains you every concept with the basics. If you're already gone through and experienced with the technology, I love to suggest you all go with
self-paced classes because there you will get pre-recorded clips and PDF materials to get the best knowledge, and by this, you can learn your own.
It is straightforward to learn ForgeRock. Here is the best training center that provides the best training, and it is easy to understand by their online classes. Many training centers are available, but I would love to suggest you all go with CloudFoundation organizations.
Finally, I love to summarize with,
ForgeRock is a software company, and it is the best technology. It's an identity platform you can trust easily.
ForgeRock connects people and other things by which everyone can interact with each other.
ForgeRock is the best technology system by which we can identify any platform quickly.
As I mentioned above, CloudFoundation is the best and provides the best tutorial for the ForgeRock course. Join the online classes and gain the benefit and get your future best with cloud management.
Well back soon,
This blog is precise!
I hope my blog will help you all, and I would love to get your response. And hope this technology helps and cleared all your doubts.

Shailja
Author
Develop the mind, spark the future; change the world with Technology.