SAVIYNT Training – A standardized solution to offer secured Identity and Access Management.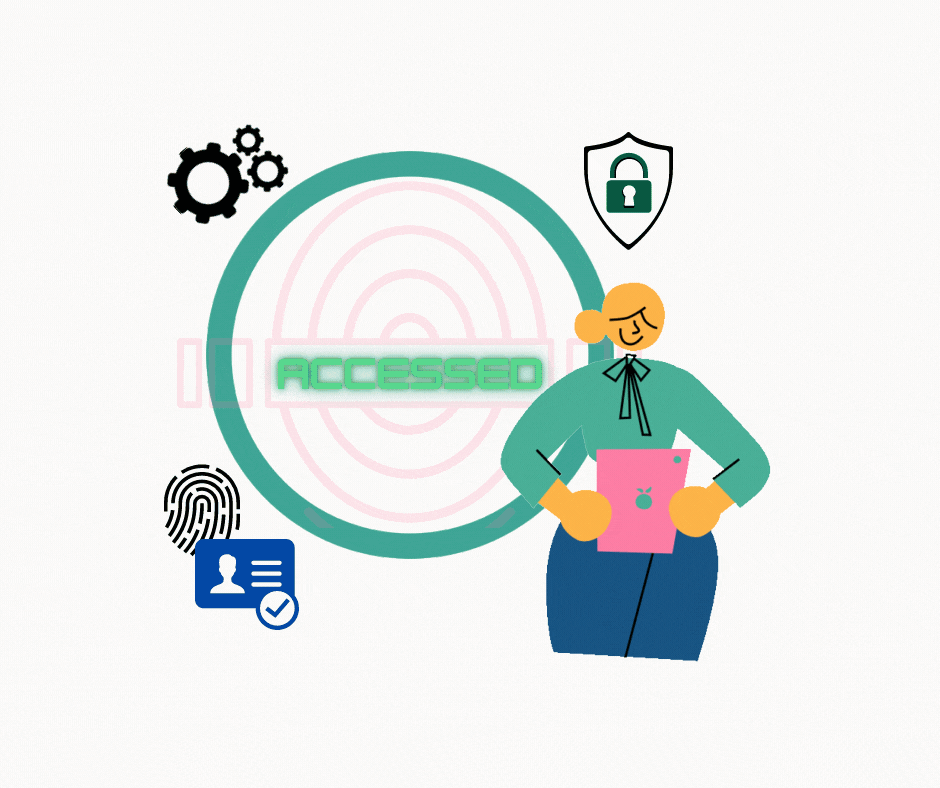 Bonjour!

As the Technology in Cloud Business solutions is getting amplified drastically, the company data's security issues also get raised.
Every employee will have access to organizational resources. There's the possibility of unauthorized access, and there's a threat of data burglary. Controlling user access to company resources is one of the significant challenges for organizations.
There is a need for Identity and security management, and here IAM comes into existence.
• So now, let's know what IAM is?
IAM- Identity Access Management is a Multi-cloud based Technology that renders secured user access and modern identity solutions with data interaction for hybrid enterprises.
Here are the top IAM tools:–
– Saviynt
– Okta
– Cyberark
– Forgerock

So, now we are going to discuss the Saviynt IAM tool. Let us know the details required to learn this technology through this Saviynt Training Blog.
• Now getting to the point, let's know what Saviynt is?

Our cloud security and identity management solutions are among the best in the industry. Saviynt provides a unified platform for securing apps, data, and Infrastructure for cloud and on-premises environments.
Saviynt allows enterprises to design and implement IAM policies and connect IAM functions to meet audit and compliance standards.
• So, where does technology is actually used?

Saviynt offers the solutions for these three categories:
I. Visibility

It ensures the security of the information.
Risky users and workloads are taken care of by this service.
It determines the sensitive data and privileges that need to be protected.
It keeps track of what the user is doing when logged in.
II. Governance:

– As a result, it can control who has access and when in an emergency.
– Segregation of duties and access norms are strictly enforced.
– It's a pain in the ass to manage access revocations quickly.
III. Security:

– Access to sensitive information and critical tasks is protected in real-time.
– Suspicious users can be identified by their ability to monitor new threats constantly.
– It adheres to all rules and regulations.
• Let's discuss the products and platforms that are available in Saviynt.

I. Infrastructure Access Governance:-
• Amazon web services
• Microsoft azure
• Github
• Puppet labs
• Chef
II. Data Access Governance:-

• Google Apps for work
• Box
• Office
• Sharepoint
• Dropbox
III. Application Access Governance:-

• Salesforce
• SAP
• Workday
• Peoplesoft
• Oracle E-Business Suite
IV. External Access Governance:-

• Azure AD
• Okta
• Ping Identity
• ForgeRock OpenDJ
• Radiant Logic
• What kind of advantages does Saviynt offer to the Organization?

– As with every linked application, organizations may configure as many fine-grained parameters as they like, such as read-only, update/delete/replace, or shift access based on the situation.
– Saviynt's fine-grained entitlement visibility makes it possible to establish risk-based features that signal access risk linked with a specific organizational or compliance obligation, for example.
– Saviynt can impose compliance restrictions like Segregation of Duty (SoD) both within and between apps because of its fine-grained entitlement visibility.
– Convenient templates, reminder emails, and repeatable workflows may be developed with little effort and no technical knowledge necessary
– Saviynt directs managers' attention to areas that pose a real danger, allowing them to focus their efforts where they are most needed.
– Some of the most common positions are birthright roles, application-based roles, business-based roles, and dynamic roles.
• Let me tell you how Saviynt is helpful to an Organization?

So I'll explain it to you in brief. Saviynt controls the User access to the Company resources by detecting unauthorized logins.
Saviynt help you meet primary objectives like these:
– Reduce manager/certifier fatigue
– Deliver intuitively, persona-based access
– Rapidly onboard applications
– Implement with low code/no code
– Deploy uniform, holistic security
• What is the future scope of Saviynt?

Saviynt has extended its footprints by partnering with the identical methods of various countries like Russia and the UK.
Saviynt will be increasing the seamless integration solutions for their Organization by implementing advanced technologies to secure the data and manage Infrastructure and applications and secure user access.
Saviynt is about to implement the new changes in its performance overall in every aspect. Here are some of the factors that this technology is focused on.
– Create a universal catalog of all entitlements with a dictionary to determine the amount of access and risk.
– To mine and design roles, standardize procedures across the company…
– Maintain version control and a complete audit trail for role modifications.
– the language that is more commonly used in the business world
– Businesses can make better decisions with powerful data visualizations and reporting.
– The role management function offers the ability to manage role lifecycle procedures across the enterprise.
• Want to know what are the Certifications available in Saviynt?

I will notify you of a few certifications that are included in this technology, they are:
– Saviynt Developer
– Saviynt Architect
– Saviynt Administrator
– Saviynt Security Manager
– Saviynt Technical Developer
• Let us get to the prerequisites required to learn this technology.

Saviynt won't need any typical prerequisites there are basic things we need to focus on they are:
– Knowledge of Identity and access management is required.
– Java and MySQL programming skills are required.
• What trainings can I get to learn this Saviynt Course?

In these modern days, everyone prefers to go with the online training rather than the classroom ones. So, there are two types of training, they are:
LIVE-INSTRUCTOR: here, you will get an instructor to explain the course from every concept. In this training, you will also access the tool with real-time scenarios to learn practically.
SELF-PACED: in this type of training, you will get pre-recorded videos to learn this course independently. Here you will also get PDF materials and tool access and 24/7 technical support to resolve your queries regarding the tool.
• After all this information, you might be thinking about getting trained for this course?

Many blogs, websites, and videos give us knowledge about Saviynt. However, if you want to get trained professionally, you need to enroll in an institute.
As per my experience, I would ask you to get with CloudFoundation for the best tutorials. They will provide you the systematic training will the help of the best Tutors.
Training will be available in two types: live-instructor-based and self-paced; you will get PDF materials, Videos, and live classes to learn the course.
Finally, I would Iike to conclude that,
Saviynt is the Leading software solution for Identity and security management. It allows enterprises to secure their applications, data, and Infrastructure in a single platform.
It strengthens your Organization with today's governance and security challenges.
Get with CloudFoundation online training provider to find the best possible ways to complete your training and get certified successfully, Crack your Interview, and get your career in cloud computing.
All you need is complete dedication and the best Tutorials to clear the Certification Course.
Do your Best.
• Your Blog is fragmentary!

I will do my best to give you the appropriate information based on my experience in this Saviynt Training Blog. Please let me know if anything has to be mentioned by commenting below.
Gracias!


Bhavani
Author
Being tech-savvy, I would like to explore massive and sophisticated technologies and make learning them a joy.