SailPoint Tutorial – A Beginners guide to using SailPoint IAM Identity Access Management Solutions
In today's digital world, identity governance is essential to everything from compliance and security to performance and security. In this tutorial, we'll go over SailPoint's fundamentals and demonstrate how to set up the environment. We'll go over things like the SailPoint IdentityIQ application, creating rules and policies, and controlling user roles and access, among other things. Let us start with an overview of SailPoint technology.
SailPoint Overview

SailPoint is a leader in identity governance technology. The SailPoint identity governance platform is the only solution that combines artificial intelligence (AI) and machine learning (ML) technology with the identity governance capabilities of a robust identity management system.
This unique combination of strengths enables SailPoint to deliver a broad range of advanced identity governance capabilities that no other vendor can match.
SailPoint also offers a range of identity business services, including a compliance management platform, provisioning and access management, and password management, to enable customers to provision access and enforce compliance in every aspect of the business.

SailPoint Access management is a data security and management platform. It secures user access by integrating with identity management solutions.
Organizations may protect data, control access permissions, and comply with rules and policies using the platform.
It helps them understand who has access to what data and how it is used. The technology delivers a comprehensive view of user access, helping firms identify risks and reduce data breaches.

Today, identity governance is a critical component of any identity and access management system. Enterprises are facing a heightened security threat and regulatory requirements that are increasing the demand for actionable identity intelligence in real-time.
The SailPoint identity governance platform was built with the same high-security standards that power many of the world's largest customers.
Identity intelligence provides the ability to recognize and recognize patterns of abuse in the identity environment. This enables the mitigation of risks before they threaten business operations and security procedures.
It is a reliable solution built to deliver operational efficiency, security, and compliance to businesses with multi-faceted IT environments.
At the heart of SailPoint is a unique identity governance architecture that provides organizations the power to create an identity-enabled enterprise.
Identity Governance Architecture Components
This identity governance architecture is made up of three components:

Compliance Manager
Compliance Manager in SailPoint automates the standard policy management, audit reporting, and access certification.
This enables organizations to confidently offer on-ramps and off-ramps to access for users. It also enables organizations to confidently provide access to new hires, transfers, and others who may not have strong IT credentials.
This improves overall security by reducing the burden on your compliance and security resources.
Lifecycle Manager
Lifecycle Manager in SailPoint allows business users to easily request access and reset passwords themselves.
It also allows users to do self-service access renewals and self-service access transfers. This empowers users to independently request access and reset passwords. This decreases the cost and complexity of managing user access for your organization.
Identity Intelligence
Identity Intelligence in SailPoint gives organizations the power to discover the state of identity and access in their environment.
SailPoint Role

With SailPoint Identity IQ, SailPoint roles are used to provide user access rights and permissions. These positions are adaptable and can be customized to any organization's requirements.
They give administrators the ability to design granular access control rules that guarantee only users with the right permissions can carry out particular tasks.
In addition, roles are utilized to manage user access privileges across SailPoint Identity IQ and to assign users to groups, projects, and applications.
SailPoint Roles Types
There are two types of roles in SailPoint:

Management Role
The management role can do the following: Create, edit, and delete roles Create, edit, and delete user accounts View role assignments Download and update role configuration files
Accounting Role
The accounting role can do the following: View role membership View role allocations View audit reports.
SailPoint Versions

SailPoint is the Software-as-a-Service (SaaS) platform that empowers businesses of all sizes to integrate data, devices, and applications to build an identity-enabled enterprise.
It is the industry's first identity governance platform that combines data, devices, and applications in one solution to deliver a robust identity governance capability with the flexibility to scale up or down with a company's needs.
It provides the tools for identity management by enabling companies to see who is doing what and why.
SailPoint Identity IQ helps organizations build a robust identity governance framework by integrating identity processes across data, applications, and devices.
SailPoint Identity Platform is the industry's first identity governance platform that combines data, devices, and applications into a single solution.

SailPoint Identity Warehouse is a cloud-based platform that gives organizations the flexibility to deploy, manage, and scale their own identity and access management (IAM) solutions.
SailPoint Identity Mobile is a full-featured and flexible identity and access management solution for mobile professionals.
It allows you to manage user access on a mobile device or in the cloud. It can also be used to provide users with remote access to applications and data.
List out the SailPoint Products

SailPoint IAM
SailPoint Identity Access Management (IAM) stores users to access data for all enterprise and external apps.
IAM manages credentials and access across platforms and applications. It cuts expenses, improves compliance and risk management, and streamlines user onboarding and termination.

It controls identity access to mobile devices, virtual desktops, and cloud apps. IAM SailPoint controls and monitors access to all business-critical apps and IT resources.
SailPoint IAM is a strategic tool for administrators to manage and control the Identity Access Lifecycle, including resource provisioning and de-provisioning, monitoring access activity, and enforcing IAM rules.
SailPoint IAM Solution offers

Providing a unified interface for on-premises, cloud, and mobile applications.
Managing and monitoring access to on-premises, cloud, and mobile apps with a single solution.
Single-pane access management and monitoring across varied applications and devices.
Automating difficult access and onboarding processes.
Provide a versatile, scalable, and secure platform to accommodate evolving business needs.
SailPoint Password Management
A cloud-based identity and access management service called SailPoint password management aid businesses in maintaining secure access to their digital resources.

Passwords can be securely stored, shared, and accessed across all of an organization's systems and applications.
Users can also access single sign-on features, which streamline the process of authenticating and controlling access to several systems and apps.
SailPoint Privileged Access Management
A software program called SailPoint PAM (Privileged Access Management) is intended to assist enterprises in safeguarding and controlling their privileged access accounts.

It offers centralized management of privileged accounts, which can be applied to protect access to vital programs and systems.
To assist enterprises in gaining visibility into privileged account actions and enforcing compliance across the enterprise, SailPoint PAM also provides advanced monitoring, alerting, and reporting capabilities.
Several Roles in SailPoint PAM
Whether a user or group is subject to a role depends on their role membership.
A user's specific access privileges on an application are known as entitlements. Roles and role members are given to them.
You can represent the role hierarchy within IdentityIQ using role composition. One role can be configured to contain another, and you can then specify how those roles are put together to build a hierarchy.
Role aggregation enables you to turn several roles into one. Role aggregation can be set up to combine roles depending on a user's or group's membership or an application's entitlement.
The provisioning and de-provisioning of access when a role is introduced to or removed from an application are controlled by the role lifecycle.
Role composition controls how existing roles are blended to form new roles.
When a user is given numerous roles with the same composition, the application of those roles to that user is determined by role inheritance.
By establishing a relationship of composition between roles, role hierarchy is controlled.
SailPoint Identity Now
SailPoint IdentityNow is an identity and access management (IAM) solution that enables you to control user identities and access to cloud-based resources such as data, applications, and resources.

You can automate identity management procedures, enhance security and compliance, and lower IT expenses.
Additionally, it offers self-service options that let customers access their accounts from any device, reset their passwords, and update their profile information.
It aids businesses in streamlining user access and administration, enhancing compliance, lowering costs and risks, and enhancing customer experiences.
Identity Now SailPoint provides a full range of capabilities, including identity governance, user provisioning, identity, and access analytics, single sign-on, multi-factor authentication, and identity risk management.
Advantages that SailPoint Identity Now offers

Multi-cloud services and applications are governed and automated centrally.
One-stop shop for managing policies for cloud services and apps
cross-cloud services and applications auditing in one place
Versatile deployment options for on-premises and hybrid cloud environments
Agentless cloud service and application provisioning
Features of SailPoint

Identity Governance: enables companies to keep a safe, reliable, and complete view of all the identities present in their system. Additionally, it offers the capability of controlling and automating user access to programs and systems.
Identity Intelligence: This function enables users to examine identification data and spot unusual activity that might be a sign of a security issue.
Identity Provisioning: With the help of this capability, you can automatically create and manage user accounts and access privileges across many systems and programs.
Access Certification: With the help of this function, businesses may systematically examine user access privileges, spot any security threats, and take the necessary countermeasures.
Risk-Based Authentication: This option offers an extra layer of authentication that necessitates users to submit further verification in order to access systems.
Access Request: Users can use this functionality to request access to specific systems and applications.
Identity Self-Service: This function enables users to control and modify their own identification data, including passwords, addresses, and contact details.
Identity Analytics: This function enables you to examine identity data to find trends and potentially dangerous situations.
Benefits of SailPoint

SailPoint comprehensive identity governance: SailPoint offers a comprehensive identity governance system that addresses every stage of the lifespan of user identities, from initial provisioning through retirement.
Automated Provisioning: SailPoint provides the ability for automated provisioning to guarantee that users have the proper access to the proper systems and apps at the proper time.
Risk-Based Access Control: Using user roles and risk profiles, SailPoint enables enterprises to control access to systems and applications.
Single Sign-On (SSO): SailPoint offers an SSO solution that helps users to access numerous applications Self-Service Password Reset: SailPoint enables users to change their passwords on their own without getting in touch with the IT division.
Identity Analytics: SailPoint offers a solution for identity analytics that aids businesses in identifying and avoiding identity-related hazards.
Policy-Based Access Control: Using user roles and risk profiles as a basis, SailPoint enables companies to build access control policies.
Extensive Audit and Reporting: To guarantee compliance with internal and external regulations, SailPoint offers full audit and reporting capabilities.
Now you are aware of what is SailPoint in-depth and what are the modules and application usages in the organization.
Wondering about how to learn and get immense knowledge in the technology but are confused about how to start and where to start then the following are the few guidelines to learn SailPoint.
Referring to any SailPoint Online course and SailPoint blogs makes your SailPoint learning ease.
Accessing any SailPoint Tool Tutorial aids to get hands-on experience with the tool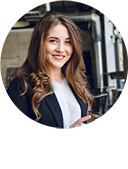 Akhila
Author
Hola! I believe words cause magic and here Iam helping you become aware of advancing technologies, because the future of communication starts here.