Sailpoint Training in India – Sailpoint Online Training
⏰21 hours | ▶️ 20 Videos | 📣 106 Participants | 🔥 76 Reviews
Choose a Plan that Works for You
Self Paced
Unlimited Access
Advanced sessions

Interview Q&A

Free study Materials

Premium Technical support
Instructor Led Live Training
Unlimited Access
Live Instructor

Advanced sessions

Interview Q&A

Premium Technical Support
Corporate Training
Unlimited Access
Live Instructor

Advanced sessions

Interview Q&A

Premium Technical Support
Sailpoint

Course Description:

Sailpoint Training is designed for Sailpoint users who wish to advance their careers by gaining wider recognition for their technical expertise. Our instructors will guide you through the process of constructing your own infrastructure from the ground up. You will gain real-world experience and be prepared to take on any implementation projects that come your way. In addition to Sailpoint Online training, we also offer practical experience through real-world projects and use cases.

Become an expert in deploying SailPoint IdentityIQ with the help of our SailPoint Certified trainer.

The SailPoint Certification is a competency-based training programme that equips participants with a solution-oriented perspective on managing employee permissions, information security, digital identities, data access, and compliance.

This SailPoint IdentityIQ training is meant to improve your employment prospects in the Identity Management sector by teaching you how to use the industry standard technology, SailPoint IdentityIQ.

You will learn about the IdentityIQ architecture and its core features, the application onboarding process and correlation, executive troubleshooting, debugging, and control, and the workflows, reports, provisioning broker, and engine that will allow you to develop your full SailPoint IIQ potential.

SailPoint IdentityIQ Training consists of three core modules: Implementation, Administration, and Development, and is intended to prepare participants for a variety of positions within the SailPoint organisation.

Sailpoint's IdentityIQ is a cutting-edge Identity and Access Management (IAM) system that provides a streamlined method for understanding "Who Has Access to What" in your company's most sensitive information.

You may learn about SailPoint features like identity, access control for provisioning, and governance through our online and classroom training.

Implementation, Administration, and Development are the three main modules of our Sailpoint IdentityIQ Implementation & Developer training programme, which was specifically created to prepare you for a variety of SailPoint responsibilities.

With the help of SailPoint's identity management solutions, you can take action and get a clear picture of who is doing what and what type of danger it poses. It connects people, applications, data, and devices to create an identity-enabled company that gives you the power to select the best solutions for growing your business.
Features
| | |
| --- | --- |
| ✅Lifetime access | ✅Lifetime video access |
| ✅Real-time case studies | ✅The project integrated into the Curriculum |
| ✅24*7 Support from our team of administrators | |
1. Introduction to IIQ, IAM and IDM
IIQ trend report from Google
Why IIQ is necessary with a real-world example
IIQ: Is It Real or Just a Hype?
In what position is Sailpoint? (Compared to other competitors)
Comparison and Competitor Trend Report from Google
Sailpoint's job listings on Naukri and Monster
Salary data from Payscale and Indeed
a guide to the course material.
2. What is Sailpoint ?
A brief SailPoint demo that features a live project
Navigation
What exactly does SailPoint Training entail?
Important tool features and shortcuts
SailPoint's tool categories (Walkthrough)
Which type of architecture is used: SOA, client-server, or cloud
the SailPoint Cloud.
3. Installation of Sailpoint and Virtual Machine
Assisted Systems (Is Mac, Linux, or Windows supported?)
What Would Be the Alternative? Supported (Virtualbox)
Accessible Databases
combining with other tools
Limitations.
4. Sailpoint Interface overview
How do IdentityIQ Global Settings work?
Setup instructions for IdentityIQ
a general overview of identity mapping and login configuration
Account Mappings & Account Attributes: What Are They?
How do I configure Application Attributes?
Catalog Attributes for Entitlement
Forms Quicklink Populations Configuration of Roles
Dimensions and Duration
Configuring the host and the audit
Steps for importing data from a file.
5. Lifecycle Manager Installation
What is Lifecycle Manager
Setup instructions for Lifecycle Manager
Full-Text Searching Config Instructions
Making Direct Links to IdentityIQ.
6. Applications and its Configure
What does Sailpoint's application mean?
Application ReConfiguration – Edit Application Page.
7. How to Define Home Page Quick Links
How do Quick Links work?
Definition and management of Quick Links
Dynamic Scope QuickLink Advanced Option.
8. Email Templates IdentityIQ
What are email templates and what are some examples of their use?
Getting to the Templates
Utilizing IdentityIQ to import email templates
Connecting Templates and Events
handling XML email templates.
9. Workflows
Workflow Terminology
Critical Workflow Objects
various work processes Operations
Workflows: How to start them
IdentityIQ's default processes.
10. Using the Business Process Editor with Workflows
Create and Edit Workflows
Process Editor Tabs.
11.Edit Workflow XML
Getting to the XMLs
Describe Dollar. Syntax for Sign Reference
Workflow Library Methods XML Contents
Keeping track of several Workflows.
12. Advanced Workflow Topics
How to configure loops within workflows and what they are
Working with Tasks and Workflows to Launch Workflows
Workflow forms: what are they?
13. Forms in Sailpoint
How to Specify Custom Forms
Definition of Form Components Form Examples & Form Models.
14. What are Tasks in Sailpoint?
Describe a Tasks Page
Steps for creating tasks
What are task outcomes and task categories?
How to use schedules and what scheduled tasks are
Aggregation of Account Groups
Entitlement Role Generator, Account Aggregation, and Data Export.
15. What is Role Management
Role Modelling
Multiple Role and Account Assignment
16. Define Policies
A policy page's definition
the Policy Page being edited
Definition of Policy Rules
Utilizing various Policies.
17. Manage Work Items
Work Item Management
Using the Work Items Page to Assign Tasks
Archive of Work Items.
18. IdentityIQ Console
Launching the Console
Viewing the Command List Command Syntax
Command Output Redirecting Syntax.
20. Report Use and Customization
Edit Report Page in the Reports tab
XML Representation of Reports and Instances,
My Reports Tab,
Scheduled Reports Tab.
21. Developing Custom Reports
Reports as a Task Definition
Report Definition
Report Forms.
22. Group and Population User Interface
Group Examples
Populations Tab
Workgroups Tab.
23. Introduction to Group Constructs
Workgroups
Using Workgroups
Workgroup Creation.
24. Populations and Groups
Populations Creation
Setting Up Groups
Using Populations and Groups, Define Group and Population in XML.
25. Application Password Management
Activating IdentityIQ's password manager
Application Configuration for Password Management
Establishing Password Policies for an Application Password Provisioning Policy Should Be Changed.
26. Debugging and troubleshooting
SSD
Logging and auditing configuration
IIQRest Services.
FAQ's
❓ What is SailPoint used for?
✅ With SailPoint, enterprises can manage employee permissions, digital identities, information security, data access, compliance, and more through a single, integrated platform.
❓ Is SailPoint a IAM?
✅  For more information on SailPoint Identity Platform, please read on. Enterprise-grade SSO, password management, provisioning, role administration, and identity intelligence for auditing are all features of the SailPoint Identity Platform (IdentityIQ), which may be deployed in the cloud or locally.
❓ Is SailPoint a software?
✅ The Sailpoint application is very portable and light. Identity management solution because of its superior features compared to traditional identity management. IdentityIQ, or the IdentityIQ war-file as provided by Sailpoint, is a piece of software used for identification and authentication. All of the application's components may be found in this single war file.
❓ What is SailPoint in cyber security?
✅ SailPoint is a cloud-based, on-premises, or data center-based identity access management system. Its purpose is to secure user access to the company's data, software, and applications. Additionally, the software functions as a password manager, enabling you and your staff to rapidly change or reset passwords.
❓ Is coding required for SailPoint?
✅ Users may automate security processes with SailPoint Workflows without having to write any code.
❓ Where is SailPoint used?
✅ SailPoint is an identity management solution that provides a centralised hub for administering user access, digital identities, data security, information access, and compliance.
❓ Is SailPoint cloud based?
✅ IdentityNow, developed by SailPoint, is an open identity platform hosted in the cloud that facilitates identity governance as a key component of an enterprise's overall security infrastructure.
❓ What are the features of SailPoint?
✅ Safeguard Telework, Accept Zero Trust, Meet Compliance Requirements
Fully Automate Onboarding and Offboarding, and Fully Automate Remote Work.
A Safe Way to Use the Cloud.
Protecting Production Facilities.
❓ How long does IT take to learn SailPoint?
✅ 3-4 weeks.
❓ Is Java required for Sailpoint?
✅ If you have some experience with Identity Management solutions and can code in Java, you might find "Sailpoint training" useful.
❓ What is the difference between Okta and SailPoint?
✅ For web-based applications, Okta is an on-demand identity and access management service that may be used both in the cloud and behind a firewall. SailPoint is the industry pioneer in cloud enterprise identity security.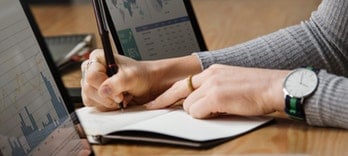 Tibco SpotFire Training
⭐⭐⭐⭐⭐
😃 79 Learners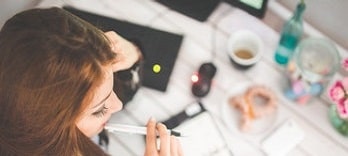 WorkDay Training
⭐⭐⭐⭐⭐
😃 158 Learners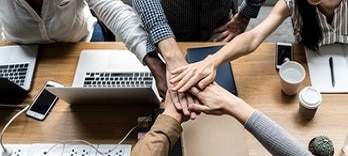 MuleSoft Training
⭐⭐⭐⭐⭐
😃 221 Learners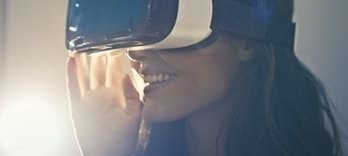 Pega Training
⭐⭐⭐⭐⭐
😃 391 Learners