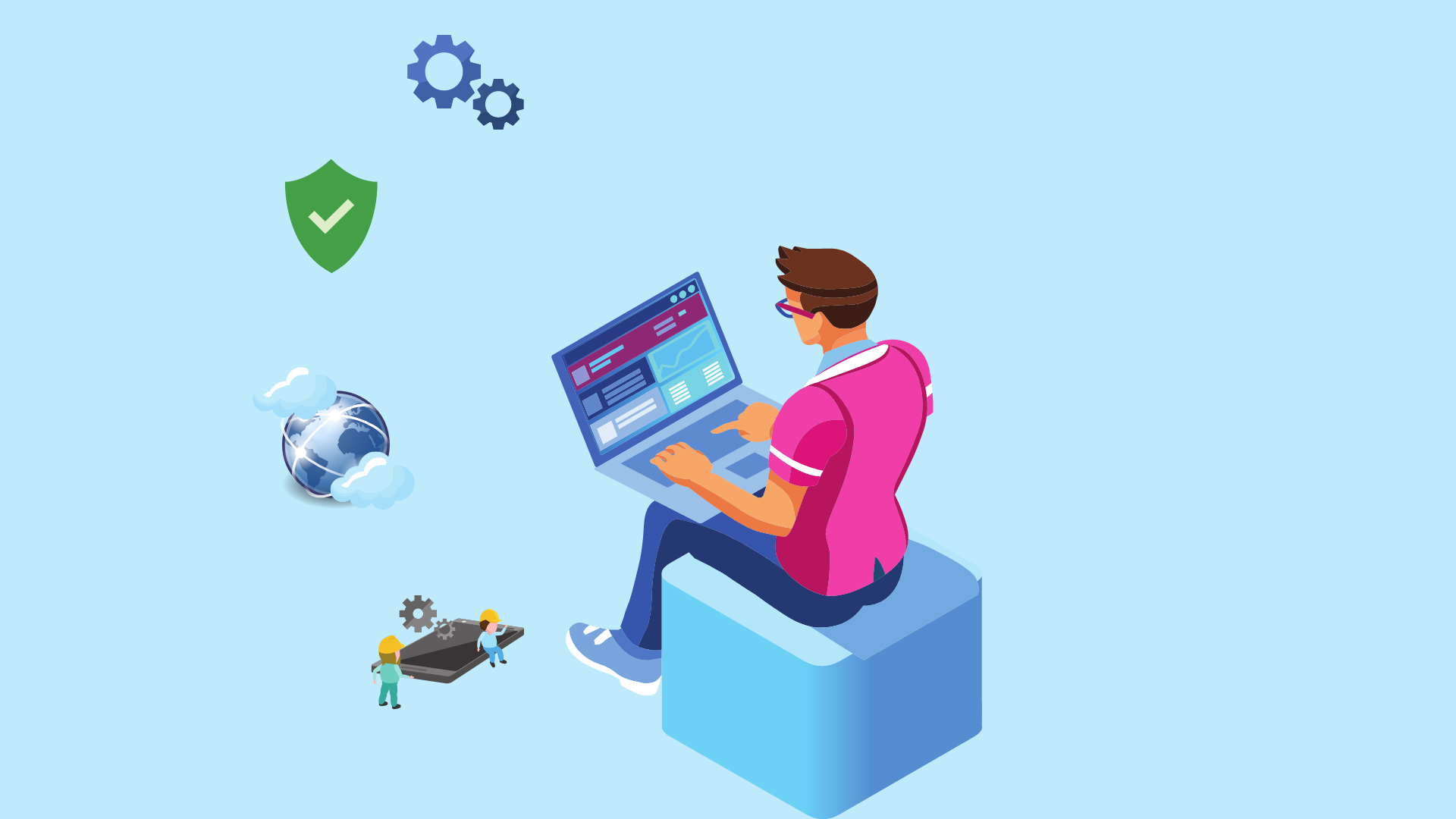 Hello! There,
Welcome to Ping Tutorial blog,
So, this blog is all regarding the Identity Access Management tool.
When it comes to managing an organization's user identity, Every IT and Security department goes under high pressure to protect corporate resources and user access; with increased Cyber-threats, they cannot wholly depend on manual and error-prone methods rendering security aspects to allocate and monitor user authority.
To clear this obstacle, IAM steps in,
So, let's get on track. What is IAM?
IAM is the framework of regulations and technologies that manages digital identities. It helps organizations for their IT managers to control user access to critical information.
IAM also provides the capability to Store the Identity profile data Securely and ensures data Governance functions that share only relevant and required data.
Well, now how different can these digital authentications be?
I want to discuss a few of them as per my knowledge.
Here are few IAM tool technologies that are designed to simplify user furnishing and account creation.
Ping
CyberArk
Saviynt
Aws
ForgeRock
Tivoli
We will now discuss the PING IAM tool, which champions enterprises' special Identity requirements.
So, let's begin with knowing what Ping actually is?
Ping is an IAM tool used to check the host response's reachability to the reaction's Server and duration. Ping us an indication sent to the host that demands a response. A Ping request can be executed with a Standard Ping Command.
The Ping time duration is calculated in milliseconds. Its response times are crucial because they add aloft to any requests made on the internet. Ping technology is essential in live gamings, where scenarios happen for real.
As we know what ping is, here are some benefits of Ping Technology.

Ping provides an advanced cloud identity solution with adaptive authentication, inventory services, and access managing in a private cloud.

Ping Simplifies IAM while reducing the IT operational costs by transferring from on-premises data centers to the cloud.

Ping expedites time to value by supporting multiple geographic sections overall the world.
Ping IAM tool includes many modules, but we are about to discuss the main ones they are:
Ping Identity
Ping Federate
Ping Access
And when it comes to gaining certification in Ping Identity, based on these modules, there are Three certifications available in this Technology they are:
Ping Identity Certified Professional – PingFederate
Ping Identity Certified Professional – PingAccess
Ping Identity Certified Professional – PingDirectory
You can choose the type of certification as per your qualification and skills.
Here I am going to explain these modules in detail with some basic concepts. So, let's begin.
Ping Identity:-
Ping Identity is a Single-Sign-On (SSO) Technology that gives users enough authority to access the applications that deal with the Company Data. Ping Identity delivers secured and seamless user expertise for their workforce and customers.
Ping Identity Allows the organization to achieve the best and excellent business value and promptness.
Ping Identity is a cloud-based technology with a multi-factor authentication solution that deals with secured access to the company software with a relief of usage for the employees.
How does this Ping identity technology work?
Ping Identity has various implementation options. The Ping identity mobile application for Android and Apple devices Ping Identity fully manages them. Ping Identity can support a wide range of authentication methods, and it can integrate them in minutes. It is adaptable to protect all your applications and services irrespective of where they are organized.
Why choose Ping's identity?
Ping Identity is an equal opportunity employer. Qualified applicants will receive deliberation for employment without regard to race, color, religion, gender identity, national origin, disability, or protected veteran status.
Ping Identity has multiple implementation options. It can be operated on apple and android applications; it can be managed fully on them.
Ping Federate:-
PingFederate is an affiliated server that helps an organization enable client authentication and Single Sign-on Technology. It is mentioned as universal authentication Authority to securely access the enterprise's applications by the employees, customers, and partners.
PingFederate Knows how to allow access to the user for approaching the application by authentication. This Technology uses OAuth or SAML for the authentication process internally. It is mainly designed by regulations based on Single Sign-on for user authentication.
How does PingFederate technology work?
PingFederate allows users to manage Single Sign-on for the employee, customer identity types, managing profiles, linking the accounts, versatile authentication norms, and social login. It expedites an entirely new workforce productivity level.
PingFederate enables secured Single Sign-on from mobile devices to the legacy on-premises applications. With PingFederate technology's help, users can access the applications with a single verification from any device.
Well, here are few reasons I would consider.
PingFederate gives access to the user they need to work with; it helps their users by rendering seamless access to the company data and applications without the obstacles of multiple sign-on and passwords. It boosts the efficiency of the employees and helps to make experiences more persuasive.
With the help of automated furnishing abilities and self-servicing features, users can upgrade security as well as convenience at the same particular time.
Ping access:-
PingAccess is the Centralized security access technology with an extensive policy engine. It offers secured access to the APIs and applications of the organization down to the URL level. PingAccess confirms that resources are only accessible by authorized users.
It offers fundamental API security by managing access to the organization's internal and outermost APIs. PingAccess provides the support of knowing that the right users only access sensitive resources.
How does the Ping Access technology works?
In PingAccess, by confirming that only the right assigns are gaining access, an organization can deploy at the bounds of the protected network between mobile, client applications, and secured APIs.
PingAccess offers a modern solution that comprises the tool and ability to synchronize from your Legacy WAM. Mark translators and policy relocation tools help in allowing coexistence and avoiding downtime interruptions. It helps in automating the creation, testing, and promoting the policies in between improving circumstances.
Why should we choose PingAccess?
PingAccess requests can be channeled through a PingAccess Gateway to the target site or objected at the target web server by the PingAccess agent, systemizing the access policy decisions with a PingAccess policy server.
PingAccess creates a Policy-based resolution to allow or deny access to a particular application. When access is permitted, user requests and server responses can be altered to furnish additional identity data needed by the target software.
After choosing the appropriate certification, you may want to know how to get certified in this Technology?
I want to help you with some information. You can find the general information regarding ping identity through websites, videos, blogs, and other articles related to this Technology. However, these substitutes wouldn't provide the assistance to get certified in the course.
As per my experience, organized tutorials will be a good help!
So, want to know how to get trained for this course?
Through my blog, I will take you to the best training, and that is CloudFoundation.
Here you will be provided with the best modes to learn this Technology well precisely. Training for this Technology will be in the following methods:
Live tutorials:- In this method, you will get trained with the help of a live instructor who will help you to learn the course, and you will get 24/7 support from the technical team to resolve your queries regarding the trainer or any tool access.
Self-paced tutorials:- In this method, you will be offered PDF materials, Pre-recorded videos with lifetime access, demos, and real-time projects to learn the course on your own.
Want to know more about the course certification?
As you complete your training, you need to register for the certification exam with the recommended website. You need to sign on with the credentials website or create an account if you don't have one.
Schedule the exam from the portal select time and date, get the payment done, and give the exam accordingly.
Here are some exam details:
The exam time is 90 minutes
The exam pattern is Multiple choice type questions
The exam will be conducted under restricted circumstances, and regulations must be followed while giving the exam to complete it successfully.
As you clear your exam successfully, you need to update your testimonials accordingly and resume based on your credentials.
Finally,
I would like to summarize with,
Ping identity is the best multi-factor authentication solution that helps secure the business. It provides seamless and guaranteed computerized experiences for their workforce and customers. Most of the companies choose Pind Identity solutions because it offers self-hosted identity access management services.
There's no stumbling block for learning this Technology. This Technology also has a robust future scope in Cloud computing. Getting the best training would help you in gaining the certification for this course.
As I mentioned above, CloudFoundation will provide you with organized tutorials for the Ping Identity Course. Join the online classes and gain their benefits and get your career in Cloud Management.
All The Best!
I would be so happy if my blog cleared all your doubts regarding this Technology. I hope you check my other blogs to find trending technologies.
Keep rocking it!


Bhavani
Author
Bonjour. A curious dreamer enchanted by various languages, I write towards making technology seem fun here at CloudFoundation.