PEGA Tutorial: THE MOST PRE-EMINENT NO CODE PLATFORM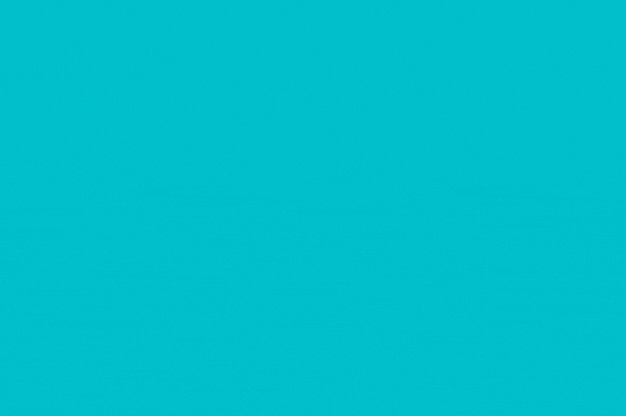 No code Platform.! Yes, it is. Worth a try, right.!
Ok, I think you have got an idea now what I am talking about,
Do you believe that there is a Software platform with no coding and is leading now in this fastest running Business World?
Even I wondered about this, and finally, I got into this and experienced the best software platform.
Now In my Blog, I am going to share my insight about PEGA.
What is Pega? How is it derived?
Pega is a platform with low code or no code, which extends the BPM and CRM software.
Pega is used to manage business processes by enabling the end to end applications.
PRPC is the other term of Pega. PRPC is Pega Rules Process Commander.
Pega uses API for integration with other systems that will be not so expensive and less time-consuming.
Pega is a BPM tool that builds applications quickly and easily, and it creates Web applications, Mobile Applications, Chatbots.
BPM expanded as Business Process Management.
BPM is an organizing system that manages Business processes with efficiency.
There are some examples of BPM they are Employee Onboarding, Expense Report, Time off requests.
What is low or no code meant, and how is it helpful?
Well, I know this is the doubt running in your mind.,
Ok, low or no code is something that there is no need to write any code. The application itself writes the code for you.
The advantages of using low or no code are it allows the system to work at high speed.
If we keep on writing code and any code errors in it, then the whole functionality stops working until you make it error-free., So, to overcome this type of issues, low or no code comes into the picture.
Coding plays a significant role in developing any application. One may face errors while testing it. To make it work, we should find the bug. But We are happy with Pega for not developing any coding to make it work.
To overcome the distraction with the errors in applications, low or no code comes into the picture.
Who can learn Pega? For whom is it helpful?
Before getting into any course, you must have a basic idea of how it helps make a clear path. Likewise, I researched this topic before entering into this field and realized that Pega is perfect for people who are not attentive to core technologies.
For the people searching for a software platform with no coding, I suggest going for Pega.
Are there any Prerequisites to learn Pega?
And it's a Yes., The Prerequisites to learn Pega are:
Basic Knowledge of XML and HTML is helpful for you.
You must have known Java and C++.
Pega has a Significant demand in today's Global Economy.
Pega is unique for its no-code technology.
Pega provides security, and Productivity increased by reducing IT costs.
Pega provides High Security while the data is encrypted.
You know, Pega has the feature, which is adding New code without impacting the existing code.
It has a robust debugging tool.
Pega has a new version: Pega RPA (Pega Robotic Process Automation) 8.4; it is the best in the Automation process.
What about the Certification details of Pega?
Yeah.! Coming to the Certification, After completion of your training, you need to apply for the Certification exam.
Here are Certification details of Pega;
CSA  -System Architect
CSSA-Senior System Architect
CLSA-Lead System Architect
CRSA-Robotics System Architect
CUIS  -UI Specialist
Pega Business role Certifications:
PCBA-Business Architect
PCDS-Data Scientist
CPDC-Decisioning Consultant
CPMC-Marketing Consultant
Some of the Guidelines followed while taking the Exam..,
Online Proctored Exams are being conducted.
You will be alone while giving your Exam.
The noise-free environment in your surrounding to avoid any disturbance.
Exam admin may ask to show the surroundings to avoid any mal-practices.
Exam admin may pause the Exam & cancel if he found suspicious activity.
When you complete your certification exam successfully, you are required to get your testimonials.
After Gaining the Credentials, you need to update your resume with the Mulesoft skills and relevant skills accordingly.
What are the Companies using Pega?
There are lots of companies that are utilizing the functionalities of Pega
Here I am mentioning some of them:
Lorven Technologies
Willis Towers Watson
Appriss Inc.
Marvel Tech., etc.
Conclusion
Finally, I want to conclude with an important note that Pega is now a noticeable software in the Global market. As I already mentioned above, Pega has many unique features that provide broad opportunities for you.
You can quickly learn Pega as it has no coding.
To get the best career, you need to learn and practice well, right.! You need to have the best training; even you have blogs and some videos that help you out for learning the course, it may not be 100 percent helpful to you…
No Worries, Here I am to help you out.,As I have gone through the best training in CloudFoundation, I suggest you go for this training platform to help you achieve your goals.
I hope you have a great practice and indeed get placed in the best Organization,
ALL THE BEST..!

Nithya
Author
My thoughts are Electric, You can access them through Potency.