Workday Benefits Tutorial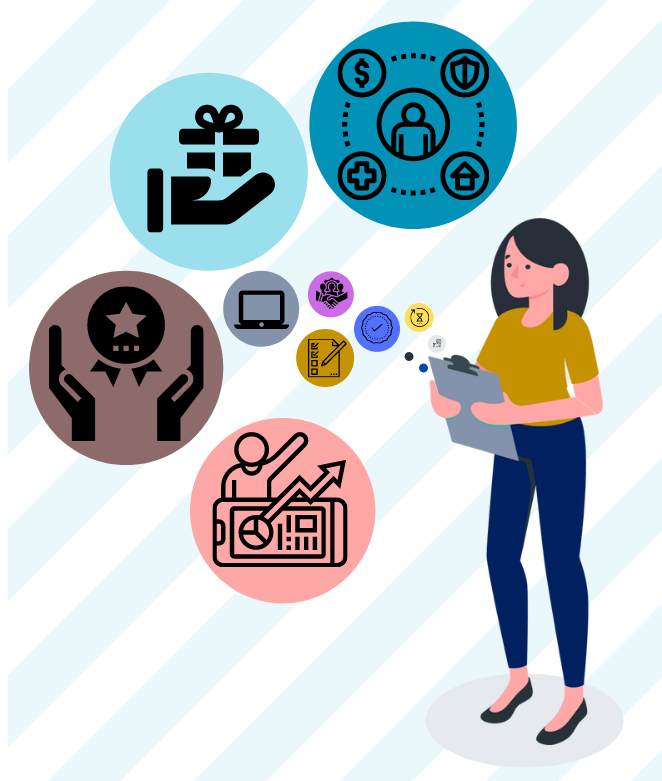 Zdravstvuyte!
 If you did not get what that means, I am here precisely to make things easier for you. It means Hello in Russian.
Just like that, I will explain everything relating to Workday Benefits in this Workday Benefits Tutorial Blog.
Let's start with knowing about what Benefits are,
you might have come across listening to employees, saying that they've got their salary hike or, they are ready to take their retirement or, they are going to avail themselves of their pension.
All of these come under the benefits of employees working under an organization, and the organization needs to maintain data properly so that every employee utilizes those services to the fullest.
Workday Benefits manages all of the insurance, flex options, wellness credits, allowance plans, etc. of the employees.
It allows organizations to not lose any data related to employee benefits, in any organization which has many employees, it becomes a huge job for people who manage employee benefits to putting all of that data organized.

So, for all of these problems, there is a single solution which is opting for the Workday Benefits program. It is a trusted technology by many reputed companies and also allows organizations to rely on the technology for the long run.
It also helps employees to value their benefits right from their initial stage in the company to annual life event enrollment.
It also includes perks like managing the processes in an organization like hiring, retaining employees, attracting, etc., and is a competitive differentiator.
What are the features of Workday Benefits?
Workday benefits help the organization's administration to manage benefit programs with key regulations, including plan design to enrollment to Maintenance compliance.
Organizations everywhere are preferring to manage benefit program costs in a better way.
There are two main features of Workday Benefits they are:
The employee enrollment experience is seamless, which means almost every employee of today's generation is searching for easy access to data about their benefits programs.
Workday Benefits stimulates familiar consumer websites and offers an efficient employee enrollment system.

It delivers a persistent experience right from desktop to mobile, which makes employees easily review and change their choices more effortlessly on any device.
It plays a crucial role in managing the total rewards program.
Any comprehensive benefits package shows how much the organization values its employees throughout their tenure.
Both organizations and employees will come to know the full worth of their benefit programs.
Workday benefits provide organizations with an ingenious and instinctive interface experience.
Where are Workday Benefits used?

Workday Benefits offer various plans to the organizations, which makes the job of companies seamless, some of its offers are:
 Whenever the providers and plans change there should be an effective date change, to make that work easier so, this feature provides the opportunity to employees to configure and easily update those plans.
Wherever the employees are across the globe, this feature enables to design packages and plans of benefits to offer employees.
Whenever there is data change of employees like salary hikes, promotions, recruitments, there should be new data entered but Workday Benefits inevitably triggers employee's status changes and without having to rekey or upload data or navigate to new interfaces.
It gives an edge to many organizations to choose Workday Benefits as it offers all of the above and more plans to the organizations. The organizations which use Workday Benefits include many reputed ones like Infosys, IBM, Accenture, Deloitte, etc.
What are the advantages of Workday Benefits?

There are many advantages to a company if they choose Workday Benefits, some of them would be:
It Simplifies the technology footprint:
Workday is made up of payroll and benefits functionality, core HR which makes it a one integrated HCM solution; it also eliminates existing reconciliation routines and data integrations.
There are a few requirements of employees like employer reporting and employer mandate within the product, to support those requirements Workday provides Affordable Care Act functionality.
Workday Benefits eases the maintenance of administration:
Workday updates its versions regularly and maintains 1500+ standard reports, all of the Workday employees use the same version of the product.
The flexibility of Workday Benefits technology makes participants be able to access their present benefit coverage information by providing mobile capability so that they can even enroll on the go.
What are the key product areas of Workday Benefits?
There are many areas where Workday Benefits provides its key features, but to discuss, there are a few, which include:
Enrollment and benefits management for employees
Payroll coordination
Evidence of insurability management
ACA and Medicare management
Benefits administration and management
Open enrollment management
Workday Cloud Connect for Benefits
Dependents and beneficiaries' management
Wellness management
Are there any prerequisites required to learn about Workday Benefits?
Any enthusiast whether it might be an HR leader, Framework director, can learn about Workday Benefits with a proper understanding of it.
Besides that, having experience with Workday HCM would make it even easier to learn.
What is the future scope of learning Workday Benefits?

There is no organization that doesn't respect their employees, so many organizations use Workday Benefits to make their support plans.
Learning about Workday Benefits would give people an opportunity to get a decent position in many esteemed organizations which include, Infosys, IBM, Deloitte, Accenture, etc.
The job roles that will be offered in such organizations would be:
Package consultant
HR Analyst
Workday Functional Consultant
What are the training options to learn about Workday Benefits?
The Workday Benefits training includes self-paced and Instructor-led classes.
Self-paced is nothing but learning at your own pace by watching a collection of pre-recorded videos.
Instructor-led means following a timetable and attending classes, including learning from your comfort zone.
What is the best training platform to learn about Workday Benefits?
Various platforms offer courses on Workday Benefits but, to make that work more manageable, I would recommend my personal choice:
CloudFoundation gave me a hands-on experience of every detail related to Workday Benefits.
It is the top-rated online platform that provides training on this technology.
As you have made it to the end of this topic, I would like to conclude it by saying that,
Many platforms provide the same technology, but only a few meet with the ongoing IT trends. One of them is Workday Benefits.
It is also a top choice for many companies as Workday Benefits Training helps manage most of the employee advantages plans and delivers them smoothly not causing any trouble to the administration of the organization.
Good Luck!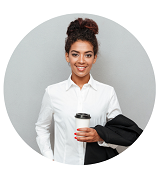 Shivani
Author
Seeking knowledge is my ultimate comfort, I evolve by learning without getting interrupted, and I recommend it.