Netsuite Training in Hyderabad – Netsuite Certification Courses
⏰25 hours | ▶️  25 Videos | 📣 51 Participants | 🔥 25 Reviews
Choose a Plan that Works for You
Self Paced
Unlimited Access
Advanced sessions

Interview Q&A

Free study Materials

Premium Technical support
Instructor Led Live Training
Unlimited Access
Live Instructor

Advanced sessions

Interview Q&A

Premium Technical Support
Corporate Training
Unlimited Access
Live Instructor

Advanced sessions

Interview Q&A

Premium Technical Support
 Weekday 
Mar 01 (1 HR A DAY)
07:00 PM PST
Enroll Now  →
Weekday 
Mar 15 (1 HR A DAY)
07:00 PM PST
Enroll Now  →
 Weekend 
Mar 19 (1 HR A DAY)
07:00 PM PST
Enroll Now  →
 Weekday 
Mar 02 (1 HR A DAY)
07:30 AM IST
Enroll Now  →
 Weekend 
Mar 16 (1 HR A DAY)
07:30 AM IST
Enroll Now  →
 Weekend
Mar 20 (1 HR A DAY)
07:30 AM IST
Enroll Now  →
Course Description
Top industry experts developed CloudFoundation's Netsuite training in accordance with the most recent market demands. We cover all of these topics in our training, along with a deep grasp of how to use NetSuite's CRM and ERP business processes, connecting applications, and general ledger functions. We also cover setting up, configuring, automating, and customising business processes. Throughout the training, support with real-time projects is given and every topic is illustrated with accurate examples. Register right away for the Hyderabad-based, industry-certified mentored online Netsuite course.
When it comes to business management software hosted on the cloud, NetSuite is undoubtedly the market leader. NetSuite is an all-in-one business management software that integrates enterprise resource planning (ERP), customer relationship management (CRM), e-commerce, inventory management, and more. NetSuite is committed to attracting the greatest minds in the industry and equipping them with the tools they need to change our customers' businesses.
CloudFoundation is the best choice for being certified in NetSuite and receiving high-quality training in Hyderabad. We've been providing online IT training for over a decade, and our top priority is making sure you have the in-depth knowledge and hands-on experience you need to tackle any challenge on the job and finish all of your IT tasks with flying colours. Through our courses, you'll gain an understanding of fundamental NetSuite features including accounting, enterprise resource planning (ERP), analytics, dashboards, inventory management, e-commerce integration, customer relationship management (CRM), and CRM analytics, among others. Get certified in NetSuite in Hyderabad and add that knowledge to your resume.
Earning your Netsuite certification reflects your mastery of the software and shows that you can confidently manage the Netsuite platform. Achieving Netsuite certification sets you apart from the competition as an industry specialist.
The following accreditations are supported by the material covered in our courses.
Verification of Competency with CloudFoundation
ERP Consultant Certification NetSuite Administrator Certification
All three sorts of certifications are within your reach with the help of CloudFoundation. Our comprehensive course material will prepare you for success on the certification exam. The expert trainers at CloudFoundation will help you through every step of being certified and give you the tools you need to pass the exam with flying colours. When you finish the training, you'll receive a certificate from CloudFoundation's that is respected by major businesses.
In order to put what you've learned in the NetSuite Training Certification Course into practise, you'll be tasked with completing two industry-based projects that detail crucial real-world use cases. The emphasis here will be on gaining practical knowledge of the principles covered in the NetSuite Training Certification Course.
Features
| | |
| --- | --- |
| ✅Lifetime access | ✅Lifetime video access |
| ✅Real-time case studies | ✅The project integrated into the Curriculum |
| ✅24*7 Support from our team of administrators | |
1.Introduction to Cloud Computing & Netusite
• What is Cloud Computing?
• What is Netsuite?
• What is Netsuite Functional & Technical ?
• What are the core components in Netsuite like ERP, HCM, CRM?
• Which component has maximum job Openings?
• What is the scope of this Netsuite course?
• Where does Netsuite stand (Compared to other competitors)?
• Naukri and Monster job openings
• Salary report from Indeed & Payscale
• A walkthrough on the course content.
2.What is Netsuite?
• Short Netsuite Demo with a Real time Project
• Navigation
• Important options and Shortcuts in the tool
• What's the Architecture, SOA, Client server or Cloud
• Netsuite Cloud?
3.How to Access Netsuite?
• Supported Systems (Is Windows, Linux, Mac supported)
• What is the Alternative it it's not Supported(Virtualbox)
• Supported Databases
• Integration with other tools.
• Limitations
4.Netsuite 2022 Core Functionality
• Accounting and Back-Office Processes
• Using NetSuite basic functionality
• How Does NetSuite Fit Chatham's Business (Case Study)
• Overview of OneWorld
• Navigate the Application
• Set Up Company Preferences
• Understand NetSuite Data Model
• Roles, Permissions and Users
• Customization: Subtabs, Lists and Fields, Forms and Records
• Migrate Your Data
• Data Integrity
• Accounting Management
• Multiple Currencies
• Tax Information
• Items
• Pricing
• Order Management
• Fixed Assets
• Accounts Receivable (AR)
• Purchasing
• Accounts Payable (AP)
• Perform Banking and General Ledger (GL) Tasks
• Period and Year End
• Revenue Recognition
• Expense Allocation
• Reports and Searches
• Design Dashboards
• Sales Force Automation and Online Customer Forms
• Customer Support and Case Management
5.Financial Reports, searches And Kpis
• Using Standard Reports
• Customizing Standard Reports
• Financial Statements Overview
• Financial Statement Layouts
• Standard Matrix Reports
• Financial Matrix Statements
6.Creating Saved Searches
• Create Saved Searches
• Add In-Depth Analysis
• Publish Saved Searches
7.Key Performance Indicators
• Using Standard KPIs
• Create and Use Custom KPIs
8.Analyzing Operational Performance
• Set-Up KPI Scorecards
• Realize Smart Dashboards
9.Customization And Suite Cloud Developement Tools
• Introduce NetSuite Architecture
• Introduce SuiteCloud Platform
• SuiteBuilder – Tailor your Business
• SuiteFlow – Automate Business Processes
• SuiteScript – Extend NetSuite with JavaScript
• SuiteTalk – Integrate Applications
• Identify Integration Options
• Evaluate Customization Tools
• SuiteBundler – Package Customizations
10.NetSuite navigation
• Login to Netsuite
• Set your preferences
• Setup your dashboard
• Use global search
• Use Netsuite help
11.Setup Company Prefernces
• Set company information
• Enable Features
• Rename Records & Transactions
• Turn off Auto Generated number
• Set company preferences
• Set printing, Fax, and Email Preferences
12.Create Customer records and enter contacts
• Enter contact create customer records
• Create vendor records
• Enter new Employee
13.Netsuite roles and permissions
• Role Customization
• Add a netsuite users
• View the login Audit Trail
14. Netsuite Customization
• Subtabs, List and Fields
• Create custom forms
• Create custom records
15.Migrate your data
• Double check auto generated number
• Import customer
• Update Customer
• Create custom import template
16.Data Integrity
• Merge duplicate records
• Schedule a Mass update
• Create Saved Search
• Setup and use direct list edit
• Create dependent dropdowns
17.Inventory Management
• Setup Items
• Create Inventory Items
• Create a Non-Inventory Items
• Service Items
• Other type of Item
• Enter Inventory Quantities
• Inventory Transfer
• Inventory Adjustment
18.Setup Pricing
• Enable Pricing features
• Create a price level
• Add price level to Items
• Setup quantity based pricing scheduled
• Generate price list
• Use sales transactions to demonstrate pricing schemes
19.Order Management
• Define order management preference
• Enter a sales order
• Approval
• Fulfil sales order
• Pick
• Pack
• Ship
• Invoice
• Cash Sales
• Accept customer payment
• Issue a return authorization
• Make a bank Deposit
20.Purchasing Overview
• Enter Purchase Order
• Receive all items on a purchase order
21.Account Payable and Overview
• Define accounting preferences
• Bill a purchase order
• Enter and approve a purchase order
• Pay a Bill
• Print a check
22. Banking and General Ledger
• Make Journal Entries
• Memorize a transaction
• Close Accounting Periods
• Identify a pre-built reports
• Saved Searches for reporting
• Design Dashboard configuration
23.Sales force Automation
• Setup Employee as a sales rep
• Set sales force automation preference
• Create customer sataus
• Create sales rules
• Create sales territory
• Create an online forms
24.WorkFlow
• Event Type workflow
• Scheduled Workflow
25.Saved Searches
• Reminder using saved search
• Email Saved Search
• Schedules saved search
• Formula Saved search
• Graphical representation of saved search
• Saved search reports
FAQ's
❓ What is Netsuite ?
✅ The cloud-based enterprise resource planning (ERP) platform from NetSuite provides businesses with all the tools necessary to operate profitably while fostering expansion. Its applications for finance, supply chain, customer relationship management (CRM), human resources, professional services, e-commerce, and other areas are used by businesses of all sizes and in dozens of different industries.
❓ What is Netsuite ERP ?
✅ By automating key business operations and giving real-time visibility into operational and financial performance, NetSuite ERP, an all-in-one cloud business management system, helps firms run more efficiently.
❓ What is Netsuite used for ?
✅ NetSuite is an all-in-one cloud-based business management solution that simplifies the way enterprises handle critical business tasks. Enterprise resource planning and financials, customer relationship management, electronic commerce, inventories, and more are all examples of such procedures.
❓ What is Oracle Netsuite ?
✅ More quickly than ever before, businesses are evolving and adapting. Oracle NetSuite is the only method to grow your company and remain on top of trends. But just what is NetSuite? For enterprise resource planning, it is the best integrated cloud business software suite. It supports the upkeep of customer relationship management systems, e-commerce businesses, financial tracking, and inventory management. In November 2016, Oracle purchased NetSuite.
❓ Who Owns Netsuite ?
✅ Oracle paid roughly $9.3 billion to purchase NetSuite. Enterprise-focused cloud service offerings from Oracle and NetSuite will continue to exist and "coexist in the market forever,"
❓ Is Netsuite an ERP ?
✅ The best enterprise resource planning (ERP) software is called NetSuite.
ERP is your one-stop shop for all essential business information and features. A complete package of ERP business software, including CRM, inventory, eCommerce, support management, sales and marketing, and more, is offered by NetSuite.
❓ What does Netsuite do ?
✅ With NetSuite, a company can manage all aspects of its operations from a centralised hub. Instead of employing separate programmes for each task, this system centralises all of them in a single database, streamlining financial operations, supply chain management, manufacturing, human resources, and electronic commerce. Workers need only log in to check on the health and progress of any part of their operations; doing so takes only a few mouse clicks.
❓ How much does Oracle Netsuite Cost ?
✅ The cost of implementing NetSuite might differ based on the size and complexity of your company as well as the NetSuite partner you decide to deal with. The final cost will depend on the Oracle NetSuite implementation strategy you choose.
❓ How to become a Netsuite Administrator ?
✅ The people who handle the accounts are the NetSuite administrators (NetSuite accounts, to be precise). In organisations where NetSuite teams are required, the administrators are the company's heart and soul. For the purpose of optimising and maximising the workflow, NetSuite administrators are in charge of maintaining and setting the software. Through technological advancements and software integrations, the NetSuite administrators strive to meet the company's objectives. Any great NetSuite team revolves around its administrator. Their regular responsibilities include setting up and updating the software so a business may optimise workflow and accomplish its objectives.
❓ Why Netsuite ?
✅ Now have the capacity to influence operational change within our company because to NetSuite. It continuously improve our processes and reduce costs by connecting to third-party partners and doing straightforward customisation. Making the best judgements is made possible by Netsuite's visibility and control.
It may rapidly and easily scale up, spin off new businesses, or embrace new business models because to NetSuite's flexibility. Your customizations and configurations transfer without a hitch with every NetSuite upgrade.
Your main company system has now been transformed into a pixel-perfect, customisable customer-facing commerce system.
The user interface for NetSuite is real-time analytics. With key business information shown directly within the system, users are aware of what they should be doing and how they are benefiting the company.
❓ How does Netsuite Work ?
✅ Unified view of the business: NetSuite gives every company the ability to manage all aspect of its operations from a single platform. Instead of employing different pieces of software for each of these tasks, it integrates finance, supply chain, production, HR, and e-commerce into a single system and database. Employees may easily log in and quickly check the status and performance of any area of their business operations.
Native integrations: To ensure there is only one source of truth, information is fed into and retrieved from the main database by all NetSuite applications. The platform's natively integrated modules eliminate the demand for potentially faulty or incapable third-party integrations. A consistent user interface is provided across all modules by this unified architecture, which cuts down on training time and increases productivity. Additionally, this architecture enables users to finish order-to-cash, procure-to-pay, and other multi-step procedures from a single application without having to enter or export data again.
❓ Is Netsuite a CRM ?
✅ There is no other cloud solution like NetSuite's Customer Relationship Management (CRM) software when it comes to providing a real-time, comprehensive view of each customer throughout their entire lifecycle, from initial contact through opportunity, sales, fulfilment, renewal, cross-sell, and support.
❓ Is Netsuite an ERP System ?
✅ When it comes to your company's most fundamental information and operations, ERP is your one-stop shop. NetSuite is an enterprise resource planning (ERP) software that can handle all of a company's needs, from finances and accounting to sales and customer relationship management to online storefronts and customer service.
❓ What Companies use Netsuite ?
✅ Due to the efficiency and simplicity of its hiring tools, Workable has drawn the attention of large corporations including Deloitte, Domino's, Porsche, GoPro, Osmose, Polygon, Qdoba Restaurant Corporation, and Crowe. This has been made possible in large part by NetSuite, who helped Workable gain new clients by saving the company a tonne of time.
Over 32,000 firms from 219 nations utilise it, making it the top cloud ERP solution in the world right now.
❓ What is Netsuite Software ?
✅ The best enterprise resource planning (ERP) software is called NetSuite. It provides you with up-to-the-minute data into how well your company is doing so you may adapt or pivot in response to shifting marketing conditions.
You may run your complete firm using the cloud-based business management platform from NetSuite, which offers a variety of applications. This platform can be used for a variety of business modules.
Users can, for instance, access all business models via a single sign-in portal. Departments can customise dashboards with metrics, charts, graphs, reminders, and shortcuts using drag-and-drop tools. Each module has access to a shared database where data from the entire system is updated in real time and available to departments performing various business operations. In order to determine which areas are thriving and which require more attention, your organisation will now have a 360-degree picture of the entire business.
Secure access to the NetSuite platform is available from any internet-connected device for users. No matter where you are, you can monitor business performance and receive alerts. Another alternative is role-based, which only provides authorised employees with information relevant to their jobs.
❓ Does Netsuite do Payroll ?
✅ Suite People Payroll, available as part of NetSuite, is a comprehensive payroll service for American workers. It automates everything from determining net pay to deducting taxes and benefits and distributing paychecks on time. Human resources can prevent mistakes by previewing payroll batches before processing them. The accuracy and timeliness of the general ledger (GL) is maintained through real-time postings. Payroll summary costs in financial reports can be broken down further to reveal insights for C-suite executives.
❓ Does Oracle own Netsuite ?
✅ Yes.
❓ How to become Netsuite Certified ?
✅ With the help of NetSuite's certification programme, businesses can train in-house NetSuite support staff to the level of certified experts. Participants acquire essential skills and knowledge through a variety of certification alternatives, allowing them to better assist their user base. With the help of the resources available in the NetSuite community, thousands of people have gained certification through the NetSuite Certification programme.
❓ What is saved search in Netsuite ?
✅ A saved search is a reusable search definition with a wide range of sophisticated search criteria and settings for how the results are shown. You can share search results with other users if you have the Publish Search permission. The reporting and tracking capabilities of saved search results make them a useful tool for company analysis and strategic decision-making.
When defining a search or after you've ran one, you can decide you want to save it. Alternatively, you might already be aware that you wish to establish a stored search as opposed to a search. You can specify a saved search once you've chosen to store it and have accessed the saved search page.
❓ is Netsuite an Oracle Product ?
✅ Yes.
❓ Is Netsuite Cloud Based ?
✅ You may run your complete firm using the cloud-based business management platform from NetSuite, which offers a variety of applications. This platform can be used for a variety of business modules.
It seamlessly connects with the platform's sophisticated compliance and revenue management features. You should be aware that NetSuite is solely cloud-based, which is fantastic if you simply want to work online. Other programmes, like SAP Business One, can be utilised on both your IT system and the cloud.
❓ Is Netsuite hard to learn ?
✅ Although NetSuite is more simpler to use and more intuitive than other systems, it still takes time to configure the system to a company's specific requirements. Although NetSuite is designed to accommodate a wide range of adjustments, in many circumstances these modifications are essential to utilising the programme to its maximum potential.
❓ What is a Netsuite Administrator ?
✅ Any great NetSuite team revolves around its administrator. Their regular responsibilities include setting up and updating the software so a business may optimise workflow and accomplish its objectives.
This position calls for a high level of adaptability and combines all the qualities of a tech expert with a shrewd business genius. To build, integrate, and manage high-performing dashboards that can be customised to a company's needs, it is necessary to have someone who is knowledgeable with using native NetSuite tools. You will be required to guarantee that the backend works properly, be able to generate a user-friendly, adaptable, and accessible dashboard, give ongoing technical assistance for every team member, and ultimately, have a solid understanding of the trends affecting the business.
❓ Does Netsuite have an API ?
✅  SuiteTalk and Suite Script are the two types of NetSuite API. NetSuite Suite Script users can host and develop NetSuite apps. Various NetSuite Script types are available through the NetSuite API.
APIs are essentially software toolkits that enable communication between apps so they can exchange data in response to service requests. They serve as links between software applications, opening doors to robust functionality built, protected, and maintained by software engineers. Developers of an online business, for instance, are not required to comprehend all the intricate security, legal, and privacy issues surrounding credit card payment processing. Instead, companies can employ an API to link their store application with a trustworthy payment processing service, after which they can concentrate on enhancing the buying experience to draw in and keep clients.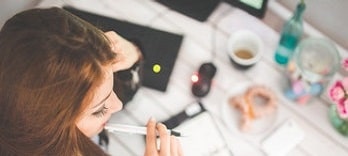 WorkDay Training
⭐⭐⭐⭐⭐
😃 158 Learners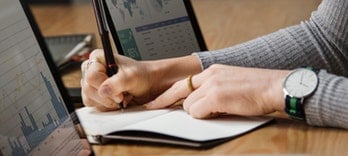 Tibco SpotFire Training
⭐⭐⭐⭐⭐
😃 79 Learners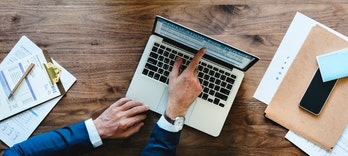 SailPoint Training
⭐⭐⭐⭐⭐
😃 106 Learners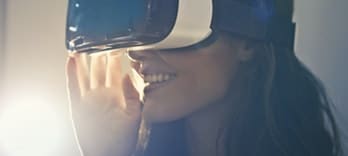 Pega Training
⭐⭐⭐⭐⭐
😃 391 Learners