What is SAP SuccessFactors?
In this blog, I will take you through the ins and outs of SAP SuccessFactors, including its features, benefits, and drawbacks.
Career guidance and effective study techniques take center stage.
Now, study and try out our concepts with me in the blog.
Overview of SAP SuccessFactors: What is SAP SuccessFactors?
SAP SuccessFactors is a Human Resources Software system that helps firms manage their workforce.
SAP SuccessFactors Modules such as Talent Management, Workforce Analytics, Learning Management, Performance Management, Recruiting, and Compensation Management are all accessible.
The platform's goal is to facilitate the optimization of human resource processes and the maximization of talent for businesses of all sizes.
With SAP SuccessFactors, companies can use predictive analytics to learn more about their employees and make more educated decisions.
SAP SuccessFactors is a cloud-based Human Capital Management (HCM) suite that provides enterprises with workforce management tools and solutions.

It is a member of the SAP product family, and it has Modules for recruiting, onboarding, performance and succession management, learning management, employee engagement, remuneration, and analytics included in suite.
SuccessFactors solutions are intended to assist firms in aligning their people, processes, and technologies to achieve better business outcomes.
It also allows businesses to assess and analyse employee performance, discover top talent, and plan for succession. SAP SuccessFactors also provides Analytics and Reporting Solutions to assist enterprises in better understanding their personnel.
It also gives you a complete set of tools for tracking, analysing, and managing the performance of your employees. The software suite is made to help companies streamline and simplify their HR processes.
Several of the largest companies in the world utilise SAP SuccessFactors, which may be deployed on-premise or in the cloud.
Introduction of SAP SuccessFactors
It covers various Human Resources tasks, such as evaluating worker's performance, determining pay, arranging for their future leadership, and analysing data.
Its purpose is to aid businesses in improving talent acquisition and employee engagement, retention, and development.

Employee profiles, a performance management system, a talent management system, a payroll system, analytics, and much more are all part of the platform's human resources tools.
It also integrates with SAP's other cloud offerings, such as SAP S/4HANA and SAP Ariba, to provide a unified record system for all employee data.
Definition of SAP SuccessFactors? or Define SAP SuccessFactors?
SAP SuccessFactors is a cloud-based HR software that supports businesses in managing the full spectrum of employee activities, from hiring to evaluating performance to facilitating professional learning.
Human resources analytics, workforce planning, and succession management are also available through SAP SuccessFactors.
SAP SuccessFactors is a cloud-based Human Resources Management System (HRMS) developed to enable businesses of all sizes to manage their HR procedures and people.

The program is intended to boost employee engagement, lower operational expenses, and boost business performance. It also has a mobile-friendly design, which makes personnel administration easier and improves user acceptance.
"Organizations can actively involve their clients using the strength of SAP SuccessFactors."
What Does SAP SuccessFactors Do? What is SAP SuccessFactors used for?
SAP SuccessFactors is A Human Resource Management solution that operates in the cloud and allows businesses to better manage their most valuable asset.

Employee Central: This HRIS (Human Resources Information System) module centralizes employee data.
Recruiting and Onboarding: This module helps firms identify, attract, and hire top individuals and expedite onboarding.
Performance and Goals: This module manages employee performance and growth through feedback, goal setting, and evaluations.
Succession and Development: This module identifies and develops organizational leaders.
Compensation and benefits: This module manages employee salaries, bonuses, and gifts.
Cloud-based HCM system that helps firms manage the entire employee lifecycle (from hiring to retiring).
This suite helps businesses manage their employees and operations better with dedicated talent management, performance management, learning, analytics, and payroll modules.
How Does SAP SuccessFactors Work?
SAP SuccessFactors is a famous enterprise cloud software companies use to manage their most important resource effectively.
Aiming to bring businesses together and match their workforces with their key business goals, it offers a suite of apps for recruiting, onboarding, developing, managing, and retaining workers.

In addition to the more general HR solutions, SuccessFactors provides several industry-specific options to assist firms in meeting the needs of their specialized field.
It is a powerful and feature-rich software that facilitates better Human Resource Management in organizations of any size.
Why SAP SuccessFactors & what are the Benefits of SAP SuccessFactors?
SAP SuccessFactors helps businesses find, develop, and keep talented employees. It provides a wide variety of HR services that may be customised to meet the needs of every business.
With SAP SuccessFactors, you can increase productivity, reduce expenses, and motivate employees to help the company expand.

It offers an incitive design and plenty of data analysis and reporting options for its users. It's an inexpensive option for businesses looking to improve the efficiency of their HR operations.
The SAP SuccessFactors perquisites are comprehensive and designed to boost workers' happiness and health.
Benefits of SAP SuccessFactors

Increased Employee Engagement: SAP SuccessFactors provides extensive capabilities for measuring and tracking employee engagement, allowing firms to quickly identify and address improvement areas.
Better Performance Management: With SAP SuccessFactors, firms can streamline their performance management process and immediately discover employee performance strengths and weaknesses.
Better Employee Retention: SAP SuccessFactors delivers tools to assist firms in better understanding their employees' needs and provide rewards, recognition, and growth opportunities to help retain them.
Enhanced Learning and Development: SAP SuccessFactors offers several tools to assist firms in identifying and tracking their employees' development requirements and providing suitable training and development opportunities.
Improved Recruitment Process: SAP SuccessFactors offers a unified recruiting solution that combines automated recruiting operations with a comprehensive talent acquisition platform. This enables firms to find and hire the top candidates for the job quickly.
Advantages Of SAP SuccessFactors

SAP SuccessFactors offers a comprehensive suite of cloud-based Human Capital Management (HCM) solutions for managing employees throughout their careers. Recruiting, onboarding, performance management, learning, and pay are all included.
SAP SuccessFactors makes tracking employee performance, managing talent, and assessing employee engagement easier.
The program is highly configurable to meet the specific needs of various businesses.
The system's user-friendly interface makes it simple for staff.
SAP SuccessFactors interfaces with other SAP systems for a unified user experience, such as SAP ERP and SAP Business Warehouse.
The program provides extensive reporting and analytics capabilities, allowing firms to make educated personnel decisions.
What Is SAP SuccessFactors Software and How to Use SAP Success Factors?
SAP SuccessFactors is a Cloud-Based Human Capital Management (HCM) software that manages HR procedures and employee data in the cloud. Performance management, employee engagement, learning and development, recruiting and onboarding, salary and benefits, and workforce analytics are modules.
An organization configures SAP SuccessFactors to match its HR needs. Set up modules, define performance metrics and targets, configure workflows and approval processes, and integrate with other systems and data sources.

After setting up the system, HR administrators and managers can use the modules to handle employee data and HR operations.
SAP SuccessFactors also tracks and analyses personnel metrics, including turnover, retention, and commitment.
HR management software that may optimize HR procedures and boost employee satisfaction and performance.
SAP SuccessFactors is an Integrated set of cloud-based HR tools that enables better people management in businesses of all sizes. The tools include managing recruitment, training, payroll, and performance evaluations.
SuccessFactors provides social collaboration tools and mobile-friendly HR solutions to help businesses keep in touch with their staff.
The Blog SAP SuccessFactors For dummies briefly introduces the SAP SuccessFactors suite of Human Resource Management (HRM) programs.
It walks you through the system's tools, functions, and reports step by step and explains the software's fundamentals. In addition to installation and operation, it addresses issues like troubleshooting and system integration.

The basics of SAP SuccessFactors are to assist businesses with workforce management. It also offers analytics and predictive analytics tools to assist firms in making better personnel decisions. It works with other SAP products, such as SAP ERP and SAP Business Suite, to create a complete HRM solution.
SAP SuccessFactors Features

SAP SuccessFactors has many features that help organizations manage their human capital and workforce. Some of these things are:
Talent Management: This feature gives organizations tools like performance management, succession planning, and recruiting that help them find, evaluate, and develop their employees.
Employee Central: This feature makes it easy for companies to manage employee information, track time and attendance, and handle payroll and benefits.
Workforce Analytics: This feature informs organizations about employee performance and engagement. This helps organizations learn more about their employees and make better decisions.
Learning Management: This feature helps businesses create and offer ways for employees to learn new things and improve their knowledge and skills.
Workforce Planning: This feature helps organizations plan for future workforce needs by predicting and identifying potential talent gaps.
Onboarding: This feature helps companies bring on new employees quickly and easily by giving them all the information, documents, and tools they need to do their jobs well.
What Are the Best Ways to Learn SAP SuccessFactors?

SAP SuccessFactors Training: SAP SuccessFactors courses and certification examinations to assist you in mastering the platform.
Use SAP Studying Hub: SAP Learning Hub offers a variety of options for learning SuccessFactors, including e-learning, classroom training videos, and certification examinations.
Read the SAP SuccessFactors documentation from the CloudFoundation, which provides extensive material to assist you in understanding the platform.
You can learn SAP SuccessFactors from a CloudFoundation. It is one of the classiest online training platforms where you can get lifetime access, real-time case studies, lifetime video access, the most experienced tutors, and projects built into the curriculum.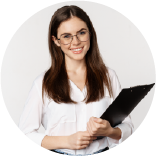 Saniya
Author
"Life Is An Experiment In Which You May Fail Or Succeed. Explore More, Expect Least."