What is Coupa | How to use Coupa
Welcome to the Coupa blog! I am thrilled to share what I've learned and offer suggestions to help you succeed in your chosen area. This piece should be read with their official documentation for optimal reading results.
Overview & Introduction of Coupa
Coupa offers organisations globally an efficient, cloud-based spend management solution designed to streamline spending management while remaining cost-effective, solutions tailored for enterprises of any size.
Offers several key financial components, including buy requisitions, seller contracts, invoicing, e-payments, ERP connectivity and budget controls to track and optimise expenditure by automating the purchase-to-pay cycle; these modules help track, manage and optimise cost.

Coupa provides robust reporting features that enable firms to view real-time expenditure and identify savings opportunities; Coupa solutions aim at increasing cooperation, procurement reach, and expenditure management.
Vendor Networks provide organisations with an efficient means of inviting and managing suppliers through one platform, and management simplifies vendor selection and bid evaluation.
Coupasource-to-contract, procurement and invoicing solutions help organisations obtain maximum benefit from suppliers while streamlining procedures for more efficiency and cost reduction.
It provides businesses with expense and supplier analytics, business intelligence tools, and sophisticated pricing calculations that help them understand expenditure categories, find savings opportunities, evaluate supplier performance and evaluate supplier service quality.
What is Coupa?

It is a cloud-based design that provides organisations scalability, flexibility, and automated software upgrades, helping them keep pace with new features, best practices, andregulations.
Our secure platform connects securely with multiple ERPsystems, enabling organisations to consolidate their data platforms into one.
Coupa simplifies and automates corporate expense management from beginning to end, offering businesses of any size simple tools for tracking expenditures and reporting capabilities for management oversight and optimisation.
Companies can utilise tools and features provided by Coupa to monitor costs, budgets, contracts and invoicing, ultimately allowing for complete financial process visibility and management.
It offers organisations around the globe an efficient, cloud-based spend management solution designed to manage spending more efficiently and cost-effectively.
Provides comprehensive spend management solutions tailored to enterprises of any size; its key financial components include buy requisitions, seller contracts, invoicing and e-payments, ERP connectivity, and budget control.
These modules make tracking, managing, and optimisingexpenditures easier by automating the purchase-to-pay cycle.
Coupa offers companies robust reporting features that enable real-time visibility of spending and savings opportunities; Coupa also provides solutions that extend cooperation and procurement reach.
Vendor networks allow organisations to invite and manage suppliers through one platform, and management streamlines vendor selection and bid evaluation processes.
Coupasource-to-contract, procurement, and invoicing solutions help organisations leverage suppliers more efficiently while streamlining human processes.
Companies' expenditure and supplier analytics, business intelligence tools, and complex pricing calculations can assist them with understanding expenditure categories, discovering savings opportunities and evaluating supplier performance.
Coupa's cloud-based design provides organisations scalability, flexibility, and automated software upgrades, helping them keep pace with new features, best practices, and regulations.
Coupa provides secure platform integrations ERP,allowingorganisations to consolidate data platforms into one seamless system; Coupa simplifies and automates corporate expenditure management from start to finish.
Businesses of all sizes can easily track and control expenses with its user-friendly tools and reporting capabilities.
What does Coupa do, and what is Coupa used for?
Coupa offers cloud-based expense management software, which enables firms to track and control financial expenses; its program automates procurement by planning, monitoring, and controlling spending.

It can also improve business performance and corporate government requirements by offering insights and analytics that enhance the visibility of the organisation's spending.
Coupa provides enterprise businesses with an all-in-one business platform designed to streamline, analyse and optimise e-commerce transactions in one consolidated place, from procurement through accounts payable.
Its innovative tools give clients access to tools designed specifically to manage e-commerce processes, from working transactions through invoice payment processing and accounts payable.
Coupa streamlines and automates business procedures to enhance outcomes; management, monitoring, optimisation and consumer-facing operations can all be harmonised on its platform for maximum impactful efficiency.
Automating orders, payments, and procurements allows businesses to save time and resources to focus on more pressing corporate duties; Coupa analytics and reporting services enable users to track expenditure trends while optimising spending levels.
Companies may increase profits through Coupa's expenditure optimisation analytics software; customers use it to manage supplier contracts, identify cost savings opportunities and monitor expenditure by budget category, supplier type, department name or operational unit with real-time tracking of expenditure data.
Coupa technology streamlines company operations with seamless invoice matching and approval procedures that cut expenses while improving processes across internal divisions by giving visibility into inventory management, orders and payments across their supply chains.

It offers comprehensive business process management tools designed to keep organisations competitive by automating processes, cutting costs and simplifying tasks, providing insight into costs, and streamlining processes more effectively.
Using sophisticated analytics, businesses may lower expenses while improving client interactions and increasing profits.
It is a cloud-based platform designed to help organisations manage finances more effectively while improving efficiency and saving money, automating manual operations for greater effectiveness among company owners.
Coupa offers comprehensive solutions that automate and enhance procurement-to-pay, sourcing, and expenditure management processes.
It is an effective platform to manage cash and costs with numerous capabilities that support organisations working both cash flowand their prices; its simple operating systemautomates tedious operations while eliminating duplicate data input; businesses may view transaction flows near real-time using this solution.
Coupa simplifies procure-to-pay and cost management through automated invoice tracking and online payments.
By providing an overall picture of financial activities, this program helps firms better oversee expenditures, quickly decreasing expenses while controlling prices and finding potential savings opportunities.
Coupa assists companies in managing and organising the RFP and bid process to make more informed decisions and source top providers more easily while decreasing procurement risk.
Consumers can reduce accumulated obligations and better plan their budgets with this tool, while firms can utilise its dashboards, statistics, and analytics features to comprehend expenditure trends better.
Coupa provides organisations with expenditure data to track expenses more accurately and make better choices, saving expenses while driving cost savings possible.
By automating time-consuming operations for firms to gain near real-time financial details such as cost management, contract administration and budget visibility, Coupa streamlines financial processes, saving organisations both time and money while streamlining processes in relatively real time, protecting organisations in their efforts towards streamlining finance processes while keeping them both resources.
 What is the Coupa supplier portal?
Coupa Supplier Portal helps firms streamline and simplify supplier procedures online; suppliers may access invoices, contracts and documents they own via this platform; purchase order status updates can also be monitored through payment milestone updates and disputes regarding invoices being resolved in this tool.

Businesses may gain supply chain insight and information using portal analytics and reporting.
How Does Coupa Work?
Coupa provides companies and organisations with simple cloud solutions for improving financial management and operational efficiencies through a simple portfolio that combines financial tools and operational efficiency metrics for enhanced success.

Coupa streamlines purchasing, invoicing, and expenditure management by automating procedures while increasing visibility, saving money, and providing better reporting; its unique features reduce processes while simultaneously increasing transparency while saving time and money for clients to focus on what matters, growing their core business while creating more excellent value.
Automation streamlines request-to-receipt procedures and reduces paperwork for companies and organisations.
Management of accounts payable and receivable for client's paperwork or manual data input; eliminating administrative expenses while providing real-time financial data to make quicker, more intelligent choices.
Coupa's market-leading source-to-pay solution empowers clients to buy more cost-effectively from suppliers while negotiating favourable supplier terms.
This advanced solution helps clients better understand suppliers' requirements, preferences and capabilities to foster stronger connections that reduce risks while optimising procedures and increasing process visibility.
Delivering sophisticated analytics and comprehensive financial performance insights, customers may evaluate their financial performance by running reports or collecting real-time data to identify areas for growth and improvement.
Coupa provides easy, accessible data access that's always current for reporting purposes while offering invoice payment solutions tailored to meet client preferences and prevent late payments.
Coupa provides built-in checks and balances that simplify regulatory laws, providing cost optimisation, analytics, and payment solutions to ease operations while streamlining and simplifying them.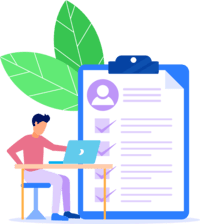 Why Coupa, and what are the benefits of Coupa?
Coupa offers organisations an advanced cloud-based platform to maximise efficiency, innovation, and cost savings.
Coupa technologies streamline financial operations and procedures while rationalising cost and measuring performance; their unique combination of sophisticated technology and user-friendliness make Coupa an indispensable resource for organisations of any size.
Give all expenditure categories visibility, control, and impact; improve efficiencyusing real-time data to reduce fraud and costs.
Businesses can streamline processes and make more intelligent choices with data-driven insights from Coupa, making sourcing easier by connecting to quality suppliers and forging collaborative alliances that ease sourcing efforts.
Simplifying budgeting and improving expenditure controls by helping firms establish precise budgets that match their goals; companies also gain greater insight into operations costs for enhanced decision-making processes.
Coupa seamlessly integrates ERP systems for an improved process that minimises duplication while speeding up planning, procurement and billing, saving time and money.

Cloud-based solutions offer businesses insights and control; automating time-consuming procedures while gathering data-driven insight for better choices is easy with these cloud-based solutions.
Businesses may focus on core operations instead of daily administrative duties and quickly experience improved productivity, lower costs and greater control.
Benefits of Coupa

Automation: Automated buying and cost management features such as Coupa reduce errors and simplify activities; businesses may reap many advantages of automating purchasing management procedures with Coupa automation software.
Visibility: Managing purchases via one site provides visibility and benefits regardinginternal controls, regulatory obligations, and best industry practices.
Discounts: Coupa offers consumers more discounts by providing data analysis that allows them to compare supplier contracts and find deals, helping reduce spending while increasing profitability.
Centralised Procurement: Coupa centralises buying, requisitioning and supplier data access quickly for faster data access.
Increases efficiency: By automating tedious processes, Coupa allows users to focus on other duties while increasing businesses' productivity and operational efficiencies.
What is Coupa software, and how to use Coupa?
Coupa Software automates procurement procedures for enterprises via the cloud; using its platform streamlines complex procurement procedures, including data analysis, contract administration, management, selection, and vendor selection processesas CRM.
Assist firms in managing procurement processes by offering customised modules for invoicing, purchase orders, payment terms and project administration.

Technology automates procurement processes to increase efficiency, save money and enhance decision-making; its solution has saved millions for small and midsize enterprises.
Coupa solutions can adapt to suit numerous situations; users can quickly generate and manage requisitions, issue orders, handle paperwork efficiently, receive vendor quotations quickly, access extensive reporting analytics tools as needed, or perform vendor management functions.
Coupa provides solutions that enable businesses to manage expenditure categories, improve supplier relations, and quickly design budget hierarchies; additionally, it may integrate ERP and CRM platforms for seamless operation.
Firms may access and assess their procurement process and select more efficient supply-chain choices, improving customer service while automating procurement processes and streamlining supply-chain decisions.
Firms offer various resources and support materials and customise processes and integrations to facilitate these functions efficiently and cost-effectively.
Coupa for beginners may seem overwhelming initially; however, CloudFoundation makes learning about Coupa lessons much more straightforward with online training materials that make their studies accessible and user-friendly.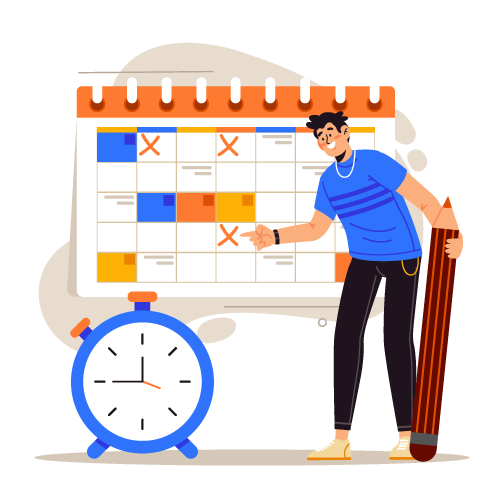 Modules of Coupa
Purchasing: This module of Coupa allows companies to manage purchase orders efficiently; budget monitoring, supplier evaluation, and audit trail features, as well as automation of invoice validation and payment authorisation capability available, companies are equipped to place and fulfilorders.
Invoicing: Online invoice submission and approval help reduce administrative overhead by streamlining administration; furthermore, this platform ensures accurate payments are received as scheduled by matching invoices with purchase orders for better tracking purposes.
Catalogue Management: Simplifies product and service catalogue creation and management by consolidating supplier prices, availability dates, and delivery schedules into one convenient platform.
Payment Optimization: In this module, firms can use virtual cards, buying cards and electronic bank transfers to optimise payments while decreasing human expenses and costs.
Sourcing: Provides firms assistance for planning, creating and managing multi-round bidding rounds; professional network integration services are also offered, as are supplier evaluation services and proposal analyses.
Procurement: This module simplifies procure-to-pay processes,including automatic requisitioning, purchase order production and invoice matching.
Reporting & Analytics: Provides procurement data regarding performance expenditure habits for analysis.

What are the best ways to learn Coupa

Explore Online: Coupa offers online courses to understand their university effectively, beginning with bills, users, and analytics; Coupa will cover everything.
Attend a Coupa training course: These courses introduce the platform and its features, with certified Coupa trainers to answer inquiries and offer assistance when necessary.
Please read Coupa documentation: It features several user suggestions; it is recommended to use this document as an excellent way of learning more about its capabilities and services.
Join online user groups and forums: Coupa enthusiasts will likely be present and provide questions and dialogue opportunities to expand knowledge on Coupa.
CloudFoundation offers exceptional online learning platforms for Coupa courses, Coupa blogs and Coupa videos, making learning Coupa easy.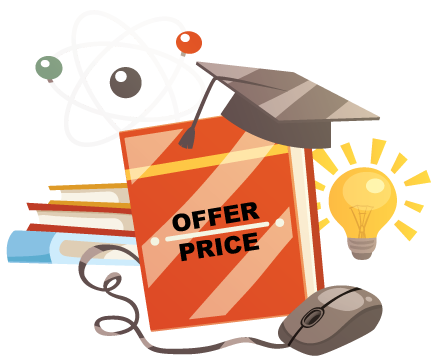 Srujana
Author
The way to get started is to quit talking and begin doing.