Snowflake Training: An overview of Data Warehouse Tool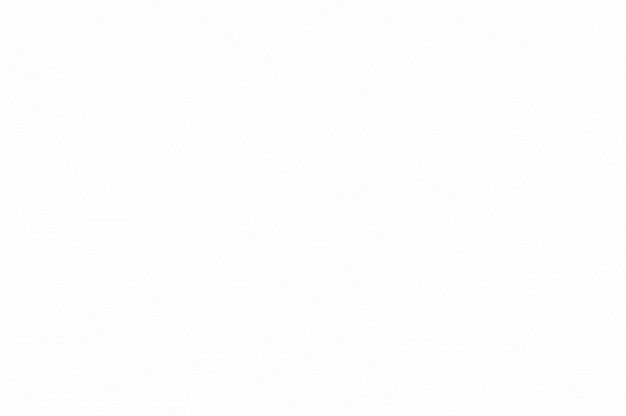 "Single Source of Data Truth" sounds Typical, Right? So, let me explain it to you.
An Organisation stores its data files in different sources, but accessing those files will be difficult. So there is a need for a single platform or source to keep the real data.
Here, DATA WAREHOUSE comes into consideration.
I will start by describing what Data Warehouse is?
The data warehouse is one single place for one single source of information. It is a place where a company stores valuable data assets and is primarily used for data reporting and analysis purposes. Access to this data can then be granted to various internal departments functions or external business units or partners, creating a single truth source for businesses and organizations.
Let's discuss what the benefits of a Data warehouse are?
As we all know, Organisations have a similar goal, that is to make better management decisions. Once any Organisation gets Data warehouse technology for its operations, they start to face its benefits. Here are some I would like to inform
Enhances the data quality

Integrated Platform

Time-variant

Non-Volatile

It improves the decision-making process

Now we will know what tools are available in the Data warehouse?
Here I would like to make you aware of the top Data warehousing Tools:
Snowflake

Microsoft Azure

Amazon Redshift

Google BigQuery

Alteryx
We are here to discuss Snowflake Data Cloud.
Let's begin with what is Snowflake?
Snowflake is one of the best Cloud Technology. Snowflake is the Cloud-based data warehouse platform that provides Data Warehouse-as-a-Service (DWaaS). Snowflake is built for the Cloud, focusing on an instant, secure, governed access to an entire network of data. It is made to enable various data workloads, including a single platform for developing modern data applications.
It's Cloud-based data storage Software. It's a kind of data warehouse used by many big Organizations to provide Cloud Warehouse to their customers. Most of the cloud-based storage organization takes the help of snowflake technology for their customers' data warehousing.
How does Snowflake works?
A data warehouse Collects the data, processes it, and transforms it into a single database. Then it uses a Business Tool to clear the analytical queries.
Snowflake combines the power of data warehousing, the flexibility of big data platforms, and the Cloud's elasticity at a fraction of traditional solutions cost. It also has a unique architecture that enables users to create tables and querying data with significantly less administration or DBA activities. Snowflake supports both ETL and ELT.
You might think, "Why should I go for Snowflake?"
Snowflake provides an enterprise solution that makes gathering, processing, using a Huge amount of data easy. It serves a wide range of technology areas, including data integration, business intelligence, advanced analytics, and security & governance. It helps organizations to Discover access and share the information.
Snowflake allows its Customer to Manage storage and computes to scale independently. So, customers can pay and snowflake individually.
Let's know what the benefits of Snowflake are?
Snowflake is mainly built for the Cloud. It's designed to address many of the problems found in older hardware-based data warehouses, such as limited scalability, data transformation issues, and delays or failures due to high query volumes. Here are a few ways Snowflake can benefit your business.
Performance and speed
Storage and support for structured and semi-structured data
Concurrency and accessibility
Seamless data sharing
Availability and security
Want to know more about Snowflake?
Let's talk about the Future Scope of Snowflake.
Snowflake is rapidly taking share from traditional data warehousing service providers. It rapidly Growing in Data warehousing sources. The Company is growing at a fast rate; it can be challenging to put measurable systems to ensure we are growing in the right direction.
Snowflake has long runways for expansion still ahead. Snowflake is faster and easier to manage warehouses with.
Are there any prerequisites for Snowflake?
I would like to explain a few requirements that are to be included in Snowflakes Tutorials
Basic knowledge of SQL and database concepts and objects

Familiarity with CSV comma-delimited files and JSON semi-structured data

After having the required information regarding Technology, you may want to know about this Course Training?
Here I would like to inform you about the Course Training
Despite the availability of Information regarding this Technology on several websites and blogs. You won't be able to get accurate information from the basics. A training institute might help you with the complete proper knowledge.
Training will be available in Online Tutorials and self-paced tutorials, two types. You can choose either as per your convenience.
Want to know what are certifications available in the Snowflake Course?
Here are some advanced snowflake certifications I would like to make you aware of:
Snowflake

Advanced: Architect

Snowflake

Advanced: Database Administrator

Snowflake

Advanced: Data Engineer

Snowflake

Advanced: Data Scientist

Snowflake

Advanced: Data Analyst
Choose the Certification course wisely
After choosing the certification, you may want to know how to prepare for this certification exam?
You can check out the youtube videos and other sources to learn about Snowflake.
To learn Technology from the core, I would recommend you to get with CloudFoundation training institute. As per my experience, you will be provided with systematic training classes. You will get Offline Videos, PDF materials, and along.
When you complete your certification exam successfully, your credentials and resume got to be updated accordingly.
Finally, I would like to Conclude with,
Snowflake is a Cloud technology that provides a DWaaS platform for Organisations. Snowflake offers a single platform for developing modern data applications, and it also enables data workloads.
Snowflake platform is built for the Cloud, focusing on an instant, secure, regulated access to an entire network of data.
Snowflake offers dynamic, scalable computing power with charges based purely on usage.
As I mentioned above, Snowflake is the most rapidly growing software cloud technology. You can choose it without a doubt.
Join CloudFoundation to learn Snowflake Technology Completely. Give your certification Exam confidently and get passed the certification exam successfully.
Grab the Opportunity
Make it more interesting!
Does my blog miss any Information?
If anything that I haven't mentioned in my blog, comment down and let me know.

Bhavani
Author
Bonjour. A curious dreamer enchanted by various languages, I write towards making technology seem fun here at CloudFoundation.