Workday Leave And Absence Management Interview Question And Answers
The following are the workday leave and absence management interview questions:
What is meant by workday Absence management?
Workday Absence Management provides a completeinterpretationof an employee's use of several absence strategies, from holiday and medical leavestrategies to describing time off leave. Workers send absence requests via anperceptive calendar and follow a defined path for permission.
In what way is absence management important to an organization?
Absence is a significant part of a employees' experience, and companies need the devices to make and convey the plans that fit with their business objectives and pay ways of thinking. Workday Absence Management gives a complete view into an employee's utilization of different absence plans, from get-away and day off plans to characterized leaves of absence.List out the things created by using workday absence management?
You can create numeric, boolean, and date calculations as part of accrual calculations or eligibility criteria in different parts of Absence Management. Examples: Time off plans, accruals. You can create simple calculations or nest calculations by selecting an existing calculation as an operand of another. You can use these types of calculations
List out the types of calculations?
Arithmetic
Constant value
Date constant & difference
Instance set comparison
Lookup tables
Value comparison
What are the calculated fields in calculations?
You can use calculated fields as inputs in calculations for Absence Management. When creating a calculated field for absence calculations, ensure that you set:
The Category to a functional area. Example: Time Off.

The Authorized Usage as Calculation Engine (

Payroll

/Absence).
You can only use these kinds of calculated fields in Absence Management:
Evaluate expression.

Lookup related value.
You must base the calculated field on the Worker business object. You can only use computed fields in these types of calculations:
Instance set comparison.

Instance value comparison.
Define time off plan?
Time off enablesemployees to appeal time off and their executives to accept the requirements. Time off can also be used to set up accruals, time off taken, and balances.Enter primarydata for a time off plan first, and then associate the components as you create them.
What are the duties of workday time off plans?
Workday time off functionality allows:
Workers to record when they're getting time away from work.

Administrators to deal with the effects a time off can have on different spaces of Workday and other third-party schemes. Example: Workday Payroll.
List out the use cases of workday time off plan?
Enable employees to request and viewa fewtime off types but not the remaining.

Time off requests.

Import hugecapacitiesof time off procedures into Workday.

Enable workers to enter time off needs through different actions. Example: Absence Calendar,

Time Tracking

, or both.
Summarize the business benefits?
Improve efficiency in your organization as executives can predict trends and plan resources accordingly.

Integrate with a payroll solution to enable you to simplify the time of payment process for workers on time.

Provides adaptability in making time offs that suit the particular prerequisites of your organization. This functionality further develops the client experience as they can rapidly figure out the right time of their request.

Workday delivers reports that permit you to follow costs. You can view how much absenteeism is costing your organization and calculate your liability.
How do you want to manage unused time off for terminated workers?
You can configure the Termination business process to either forfeit or payout unused time offs.
Define time off Adjustments?
Time off adjustments enables you to change time off plan balances for a worker during a single processing period.
Where do you use the time of adjustments?
With time off adjustments, you can:
Adjust a worker's balance for sick leave or compassionate leave time offs.
Record time off retroactively if the worker or manager didn't request it in Workday.
Use time off adjustments to offset an automated termination adjustment.
Suspend time off-limits for workers.
When do you want to enter your adjustments?
The timing of accrual processing can reduce or eliminate a time of adjustment. Whether Workday records the adjustment as paid time off depends on:
When accrual processing occurs.

Whether the time off balance exceeds the time of lower limit at the time of processing.
You can configure accrual processing to occur based on:
The start or end of the period.

A custom frequency.

A scheduling rule.
Can you pause annual time-off accruals for absent workers?
Yes, you can delay annual time off accruals to the next available working day for workers who are nonexistenton the day of their yearly accrual and the day before. Workday processes the accrual only when workers return to work and bases the accrual on the Days to include the related time off plans or absence table tiers. This helps reduce manual effort in entering and correcting accrual details.
How can I configure accruals to pause annual time off for absent workers?
You can use the Accrual Date Paused if Worker is Absent instance value calculation (IVC) as an accrual frequency overrides on an accrual that uses a balance period such as an anniversary or year-to-date (YTD). When the accrual is on an absence table, we determine a worker's working days based on a combination of the Days to Include settings on the absence table tiers.
Access the Edit Accrual task.

Select the accrual.

On the Time Off Plan Overrides tab, for Accrual Frequency Method, select Custom Frequency.

From the First Accrual Date prompt, select Accrual Date Paused if Worker is Absent.

Don't enter a value for these options:
Accrual Recurs Every
Accrual Recurs Unit of Time
How does the IVC determine the next accrual date?
When workers are sick on the day before, and the day of their anniversary, the IVC looks for the next available working day free of a time off event up to a maximum of 364 calendar days. The IVC determines the working days from the Days to Include settings across the absence table tiers to automatically accrue on the correct date instead of accruing on the 364th calendar day.
When workers have a time off event on their anniversary date, the IVC looks back 100 calendar days to find a working day and check whether the workers also have a time of the event on that day. Suppose there's no working day with a time of event within the 100-day period, which can happen for seasonal workers. In that case, the workers accrue on their anniversary date, even if the last working day beyond the 100 days has a time of the event.
How does Workday determine the accrual date for multiple tiers in an absence table?
When you select the Accrual Date Paused if Worker is Absent IVC as an accrual frequency override on two or more tiers in an absence table, each with different Days to Include settings, Workday determines the accrual based on the combined settings and processes the accrual on the first appropriate day.
Can I use the Maximum Unpaid Time Off Units Allowed validation with this instance value calculation?
To ensure that the Accrual Date Paused if Worker Is Absent IVC resolves correctly, you must:
Only use the Maximum Unpaid Time Off Units Allowed validation on time offs part of an absence table tier.

Always have at least 1 tier without a Maximum Unpaid Time Off Units Allowed validation.
How do I prevent time off from accruing while workers are on leave?
Identify the leave types that prevent accruals and modify accrual eligibility rules to stop workers on these leave types from occurring.
Example:
Update the leave type:

Access the edit leave type task.

In the leave impacts sections of the details tab, select the absence accrual effect check box.

Create a value comparison calculation:

Access the create value comparison calculation task.

Name the analysis something like NOT on LOA with Accrual effect and enter.

What balances can Workday absence management track?
For time off plans configured to track balances, Workday calculates and displays these balances on various pages and reports
| | |
| --- | --- |
| Balances | Description |
| Accrual | Accured time off for the balance period. |
| Time off | Time was off taken during the balance period |
| Time off plan | Accruals less time off for the balance period. |
| Carryover | Several hours or days employees have carried over from 1 time off plan balance period to the next. |
The balance period is identified on the create Time Off Plan task.
How do I define balances in workday absence management?
Workday automatically creates balances for accruals, time offs, the time off plan, and carryover, when you configure a time off plan as follows:
Enables balance tracking on the balance tab of the to create time off-plan or edit off-plan task by selecting the:

Track balance check box.

The period over which to accumulate balances in the balance period field.

Associate the accrual and time off calculations that add to and subtract from the plan balance on the calculation tab.
Workday automatically carries over the unused balance of employee time off plans to the followingmethods to the next plan year. You can limit or prevent carryover by entering a carryover limit when setting up the project.
How do I calculate and view carryover balances?
Workday calculates carryover balances values dynamically when you access a report or page unless the carryover limit defends for the time off plan is zero. For optimal performance, use the scheduled time off calculated balances process task to create a schedule for calculating and storing balances regularly.
How can we get access to view carryover balances?
To view carryover balances, use these reports:
Carryover balances for the organization(by worker)

Carryover balances for the organization(by carryover date)
What happens to balances when an employee is terminated?
You can configure whether to forfeit or payout balances to employees. To have Workday automatically create a termination adjustment that zeros out the employee time off plan balance.
How do I specify the balance period for time off plan, accrual, and time-off balances?
Define the balance period for a time off plan on the create and edit time off plan tasks. Workday uses the balance period for a time of the program as the default balance for the accrual and time of a calculation that adds to and subtracts from the plan balances.
For example: if the balance period for a vacation plan is year-to-date, the balance period for vacation accruals and time off is also year-to-date.
Do I need to store balance values and accrual amounts manually?
Workday recommends that you store balance values and accrual amounts by manually scheduling processes that you customize for your time off plans and business requirements.
 Workday automatically stores balances regularly, but only to ensure a minimum level of performance. As a best practice, manually configure your processes to hold balances.
When does Workday automatically store balances?
Workday automatically runs a process to store balances on the second Sunday of every month at 01:00:00 in your local time zone. If the most recently held balance date of a time off plan is:
Less than 13 months before the run date: Workday does not store balances for that time off plan during that run.
Greater than 13 months before the run date: Workday stores balances as of 13 months the run date and accrual amount six months before the stored balance date.
Why does the automatic process store balances as of 13 months before the run date?
The 13-month period allows for retroactive changes. Workday does not automatically recalculate balances for retroactive job changes or absence-related configuration changes(such as changes to accrual rates) that are effective before the worker's last stored time off balance date.
Why is the automatic process taking longer than usual?
Storing balances can take longer if you increase the volume or complexity of the date that Workday has to process.
For example, you add time off plans for a significant number of workers and don't manually schedule processes to store balances for them. The automatic process might take noticeably longer to run than it did before.
Will I notice anything when I use Workday while the automatic process runs?
No, the automatic process runs in the background and shouldn't slow down Workday while it runs.
What happens if the automatic process fails?
Workday continuously monitors the automatic process. Workday first checks for internal issues before investigating your tenant configuration, and Workday will communicate any necessary configuration changes to you if an operation fails.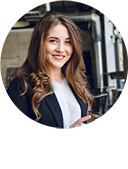 Akhila
Author
Hola! I believe words cause magic and here Iam helping you become aware of advancing technologies, because the future of communication starts here.