What is Adobe Experience Manager (AEM)?
Hello, and welcome to our blog article about AEM. We will examine the main characteristics of AEM and the benefits of using it in this article. Now let's get going!
AEM Overview or Introduction to AEM: What is AEM?

AEM, commonly referred to as Adobe Experience Manager, is used by developers and marketers to organize and distribute content across digital channels.
It is a complete solution that can assist businesses in creating and maintaining mobile experiences, websites, and apps.
AEM Definition or Define AEM 
It provides the capability of digital asset management and provides the means to manage digital content efficiently. AEM is based on a content management system and is comprised of many components.
AEM has a content management service that enables the development and publishing of websites that are optimized for digital marketing.
It has a service that helps in the creation of web pages and assets such as images and videos. It has a form management service that helps in the dynamic creation of forms and surveys. 
What is Adobe AEM?
Create, manage, deploy, and optimize content and apps across digital experiences, including the web, mobile devices, and the Internet of Things, with Adobe AEM's assistance. It makes it simple for writers, marketers, and IT specialists to effortlessly design and manage effective, scalable digital experiences.
Moreover, it enables businesses to simply manage cross-channel marketing campaigns and user interfaces for various digital platforms.
Adobe AEM offers tools for collaboration, cloud publishing, analytics, and content and asset management.
What does AEM do, and what is AEM Used For?

AEM provides seamless content delivery and prevents content from getting lost. It helps you to create the best customer experiences. AEM Forms provides the capability to create and manage forms. It makes it easy to manage and organize your data.
You can create and manage forms that are best suitable for your needs. You can easily get the forms that you need and from where you want. You can also embed the forms into the websites you are developing.
What is AEM Adobe Used For
AEM helps you manage the content on your website. AEM is based on the concept of templates and allows you to create custom-designed templates to manage content on your website.
It arranges and configures the components.
How does AEM work? 
This data is then processed and provided either manually or programmatically to give you the best experience possible.
AEM can also help you formulate personalized content for your website by analyzing what you are currently viewing.
This can help ensure that your website is providing the right information to your audience.
Increase engagement and build trust with your audience.
Why AEM and What are the Benefits of AEM?
Why AEM?
To manage the customer experience from start to end, it provides a full range of tools, such as a content management system, dynamic web capabilities, mobile-centric solutions, marketing automation, and analytics.
Businesses can provide seamless customer journeys, tailor experiences across channels, and engage customers via data-driven marketing with the help of AEM.
AEM has a lot to offer, and hence it is getting a lot of attention.
The features that it offers are quite impressive, and that too at a fairly reasonable cost.
What are the Benefits of AEM?
FQL (Find What You Want) improves AEM searches.
Rapidly returns relevant results.
Visual Media Conversion.
Lets users transform files.
Templates and settings do this.
Advanced Authoring AEM simplifies dynamic and adaptable website creation and management.
HTML 5 improves the experience.
Easy Media Management.
Drag-and-drop makes this easy.
This can be achieved by applying both static and interactive templates.
The Advantages of AEM

Adobe Marketing Cloud includes Adobe Analytics, Adobe Social, Adobe Campaign, and AEM.
HTML 5, drag-and-drop, and simple forms simplify the procedure.
AEM DAM helps manage website assets.
Commercial and personal usage is free.
Adobe Experience Cloud is limited-use and free.
AEM's cloud storage stores website assets and content.
Users may organize web page content using the AEM grouping tool.
What is AEM Software and How to Use AEM?
This offers a complete set of tools for handling marketing resources, managing content, and designing and delivering captivating consumer experiences.
Organizations can design and deliver tailored experiences using AEM that increase client engagement and loyalty.
How to Use AEM

Users must first construct a repository to store content and other resources before they can utilize AEM. Users may produce and manage online content, web pages, and other digital assets once the repository has been built.
They may also create and manage campaigns, distribute forms and surveys, and use analytics to track and comprehend results. Users may test, monitor, and improve their digital marketing after publishing content and campaigns.
Moreover, AEM provides SDKs and APIs for integrating with third-party programs and services.
AEM Features 

After learning the basics of AEM, it's time to talk about its features.
The content management system provides easy access to all the information you need.
Gives you the flexibility to manage your content efficiently.
AEM manages user-specific data.
Control access and organize material.
AEM manages internet marketing.
AEM supports several third-party tools. It enables tool customization.
HTML 5 and CSS 3 provide AEM with considerable customization. Create and manage responsive content effortlessly.
It manages photos, movies, and documents.
Blogs and forums help AEM manage online communities.
Profiles handle user-specific data.
Online shopping carts assist AEM in managing eCommerce.
Set up shipping and payment gateways.
Apache Felix and AEM become Adobe Max.
OSGi service platform Apache Felix is open-source.
It develops application servers.
Apache Felix simplifies app installation.
What is Adobe Experience Cloud?
Adobe Experience Cloud (AEC) is a cloud-based solution offered by Adobe to develop, manage, and deliver content. It helps you get deep customer insights, allows you to manage content and assets, and helps you automate tasks. In other words, it helps you bring your marketing efforts to the next level.

Helps organizations with the power to get deep customer insights, enable social engagement, build campaigns, and maximize conversions.
What is AEM Tool?
It is a software system developed by Adobe to help professional designers and developers build websites, mobile apps, and forms.
The AEM tool is a vital part of the AEM ecosystem and is capable of performing the following functions:
It's an AEM tool GUI [Graphical User Interface].
Converts AEM files to Adobe Experience Manager native files Archived.
It schedules and manages tags.
Modify and save content on Adobe Experience Management instances through the Internet.
Provides search capabilities.
Manage revisions.
Tracks project activity and notifies stakeholders of concerns.
Manages tasks.
Creates reports.
What is Adobe Experience Manager Testing
AEM testing ensures application functioning, finds bugs and other user experience concerns and evaluates application quality.
The test engineer evaluates the UI, integration, performance, and compatibility of AEM-based apps and all AEM-developed and supplied components.
AEM testing comprises System, Regression, Security, Load, Functional, Smoke, Integration, Stress, System Integration, User Interface, and more.
Is AEM a CMS?
AEM lets marketers distribute content across the web, mobile, and tablet apps.
AEM's writing, content organization, customization, and digital asset management capabilities let marketers swiftly create and deliver unique experiences.
What is AEM Dispatcher?
The dispatcher caches as much content as possible so that it can reuse the content in the future.
It also prevents the cached content from being overwritten by newer versions of the content.
AEM dispatcher automatically updates the cached copies when the corresponding updates are available.
What is AEM Forms?
Adobe AEM Forms lets enterprises design, manage, and distribute interactive, aesthetically appealing online forms and documents across web, mobile, and print services.
It streamlines corporate operations, automates document assembly, and manages document collaboration by covering a comprehensive forms algorithm from form development to runtime delivery.
Users may safely link documents with business systems like ERP and EHR (EHR).

Is Adobe Experience Manager Part of Creative Cloud
The Adobe Creative Cloud does not include Adobe Experience Management.
Although Adobe Creative Cloud is a suite of tools and programs for online, mobile, and desktop applications, Adobe Experience Manager is a software platform for web development, content management, and asset management.
What is AEM Agent?
AEM Agent helps administrators and developers diagnose, monitor, and optimize AEM applications.
What is AEM Architecture

Its client-side and server-side technology provides a robust, dynamic online presence. Experience managers enhance client experiences using HTML, JavaScript, AJAX, and Flash.
Experience managers provide safe, reliable online services and apps using the AEM repository and Java EE platform. The architecture also incorporates WCM, DAM, enterprise integration, and analytics.
What is AEM component?
Components in Adobe Experience Manager are the fundamental parts that make up the content of the pages being created.
These have always been key components of the AEM experience, making it easy yet effective for authors to create pages and versatile and extendable for developers to create components.
The Core Components is a collection of Web Content Management (WCM) Components and Email Components.
What is adobe AEM?
Adobe AEM helps organizations create, manage, deliver, and optimize content and applications across digital experiences, such as the web, mobile devices, and the Internet of things.
It permits authors, marketers, and IT professionals to easily create and manage digital experiences that are scalable and efficient.
Let organizations easily manage multi-channel campaigns and customer experiences across multiple digital channels.
Offers tools for content and asset management, collaboration, cloud publishing, and analytics.
What is adobe experience manager used for?
Dynamic websites, unique mobile apps, marketing campaigns, and a range of other digital assets may all be managed on a single platform.
The experience manager also aids in the management of content, communities, and processes, assisting in the development of customized client experiences.
In addition to building custom websites, portals, mobile apps, and hybrid mobile applications, it is used to manage assets, digital rights, and brand campaigns, give content personalization, and produce and organize content.
What are the Best Ways to Learn AEM

It's crucial to educate yourself on this platform and keep up with the most recent AEM trends if you want to make the most of it. Take an AEM course or spend money on some top-notch AEM training videos as one of the finest methods to do this.
There are several internet resources, such as AEM blogs, that may provide priceless insights into the platform.
You can maximize the potential of your AEM projects with the correct training at CloudFoundation.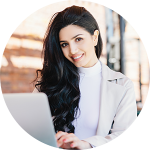 Kiranmai
Author
"Life Is An Experiment In Which You May Fail Or Succeed. Explore More, Expect Least."