Talend Training | Best Talend Certification Course Online
Talend is one of the leading data integration platforms available today, providing efficient extraction, transformation and import from and into various data sources – databases, static files, applications or websites. Talend can help with data collection and analysis in many forms, and it has quickly become the go-to choice due to its adaptability and resilience. In this Talend Training blog, wewill get deeper into its workings!
What is Talend?
Talend is an advanced open-source software integration platform designed for programmers, data architects and statisticians to quickly design and apply advanced data processing techniques ranging from ETL (extract transform and load) processing to multi-database operations.

Data from multiple sources may quickly and seamlessly be integrated into one data warehouse or business intelligence system.
Talend offers an expansive portfolio of products, spanning a graphical design environment that is user-friendly and productive,a robust Java code generator,optimised runtime engine with data throughput monitoring capability.
Integrated content repository that hosts processing artifacts like transformations, application logic and mappings – simplifying ETL development and corporate application integration development projects.
Talend's platform makes scaling data processing projects of any scale quick and effortless, from small business initiatives to large data processing operations.
Comprehensive ETL solutions or embedded integration solutions may be employed effortlessly with Talend.
Likewise, programmers may quickly integrate preexisting components and frameworks thanks to Talend's compatibility with numerous core technologies, including Java Spring Hibernate C++.NET.

Talend enables developers to efficiently and affordably create state-of-the-art data warehouses or corporate data systems quickly and economically.
Talend's simple integration features make the task faster, smoother and more manageable, so developers can now develop sophisticated data processing systems which are easy to deploy quickly but remain highly dependable over time.
Talend is an effective data integration platform that gives users access to various sources and destinations and provides an automated, safe data transport method.
It offers users easy and fast data fusion capabilities that accelerate market time while decreasing costs; its wide array of capabilities also streamlines integration processes by rapidly linking sources with targets, transforming data quickly and safely transporting it over large distances.
How is Talend Technology Utilized?
Businesses rely on Talend technology for data integration from multiple sources.

Utilising its sophisticated APIs (application programming interfaces) and metadata capabilities, this technology makes the development of scalable, resilient, customised data integration solutions much faster.
Users can quickly map multiple sources into one application, making it perfect for cross-app validations, application-to-database validations, or application transfers.
Talend makes business data integration simpler through its drag-and-drop capability for ETL process development and data integration and quick connections to many sources quickly without scripting requirements.
Its Data Quality features promptlycheck data quality, execute analyses rapidly, and allow clients to implement any modifications speedily and effectively.
It provides a broad selection of business analytics solutions.
Customers may use its Business Intelligence (BI) platform to build interactive dashboards visually displaying and analysing their data quickly.
Its Machine Learning techniques assist users in gaining insight from their data quickly and rapidly.
In contrast, data preparation and governance solutions assist clients by cleaning, standardising, and protecting it before loading while adhering to security standards.
Talend provides data integration services and corporate solutions on Amazon Web Services (AWS).

Their AWS Data Integration (AWSI) technology facilitates data transmission, transformation, and organisation in the cloud.
In addition, its functionality may assist organisations in big data solutions, DevOps pipelines, streaming apps integration requirements or any other form of integration needs.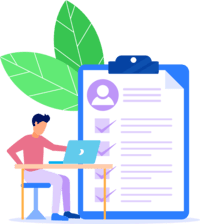 What are the usage benefits of Talend in organisations?
The following are the benefits of Talend:

Faster Time to Market: Talend's automated procedures and integration tools speed development time by providing fast integration and deployment processes.
Greater Productivity: Businesses may focus more of their energy and focus on core skills since automated processes and parts make development simpler with reduced coding required for the creation of these components.
Cost Savings: Talend is designed to enable organisations to save costs by automating integration processes and eliminating costly third-party software maintenance expenses.
Talend offers secure techniques for handling data encryption and authentication to guarantee secure transmissions of sensitive information.
Advanced Analytics: Talend makes combining various data sources and utilising analytics capabilities simple and effortless for faster insights.
Scalability: Talend's flexible and scalable architecture allows it to adjust data integration operations according to changing data sources and goals, giving Talend an advantage in meeting changing business demands and goals.
Seamless Integration: Talend makes data integration processes effortless by automating its procedures to reduce time and effort requirements for development while seamlessly incorporating real-time information into applications.
What are the Prerequisites of Talend Technology?
Talend technology provides organisations of all sizes with a reliable solution for cloud-based data integration, making it essential.

Knowledge of Java Programming: Because Talend runs on Java, having prior programming experience is key for its successful use. An introductory Java programming class could provide a fast way of mastering fundamentals faster while being familiar with frameworks like Apache Maven would prove very advantageous.
Database Knowledge: Since Talend provides database connectors, having knowledge of databases like Oracle, MySQL and Microsoft SQL Server is critical when using it effectively.
Furthermore, comprehending DML and creating objects is required to use Talend efficiently.
ETL/ELT Processes: As the basis of Talend, you need to know how to do Extract, Transform, and Load (ETL) processes.
When working with Talend,knowing how to gather data from various sources is imperative before converting and loading into desired locations.
Scope of Organizations using Talend technology
Organisations can utilize Talend to design and deploy various solutions, including warehouses, marts, refresh-only tasks, workflow jobs and customised solutions.
Talend can also link applications and databases, convert massive datasets and cooperate with cloud services.

Companies using Talend technology may create data integration marts. Marts serve as an intermediate layer between source data and end-user reports, providing users quick access to reports.
Furthermore, marts act as repository services reducing access and updating needs on an ongoing basis for source datasets.
Talend can help businesses develop tailored solutions, and developers may construct custom apps enabling users to better interact with their data using simple drag-and-drop design tools.
At the same time, solutions could range from low-level development to legacy applications and corporate systems.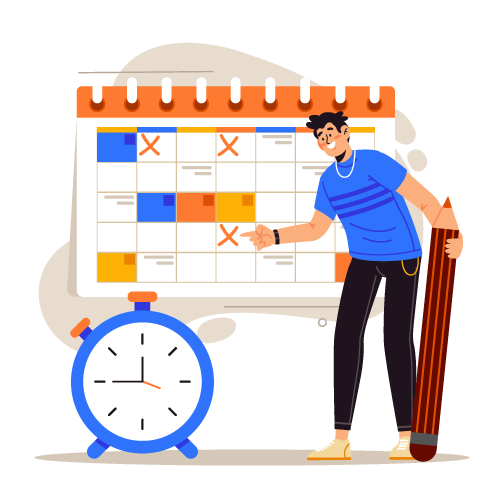 How to Learn Talend?
There are various resources available for learning Talend. Learning involves translating conventional programming principles to components accessible within Talend's Graphical User Interface (GUI), making Talend accessible even to people unfamiliar with traditional coding such as Java, C++ or Python programming languages.

Many tutorials, formal courses and educational resources exist that provide assistance to learn Talend.
But joining any Online training platform could assist the learnerin gaining more knowledge into the subject.
Modes of Training available
There are two types of training available to learn Talend technology, i.e.,

Self-paced training and Instructor-Led Live Training
When selecting between these options, Instructor-Led Live Training would be best as learners will benefit directly from professional guidance and support from a friendly support team available 24/7.
In what way does training help you?
Training helps students develop abilities they'll find beneficial later in their lives and skills necessary for undertaking increasingly complex assignments.
Some courses even equip learners with credentials necessary for advancement within their chosen professional sector.

Therefore, online training is the ideal way to learn any technology. I suggest CloudFoundation as the premier training platform for learning Talend technology.
They stood best with the industry's best trainers with 5 plus years of technology experience and also provided students with informative Talend course content, Talend training videos, Talend materials and PDFs.
They alsooffer several beginner-friendly Talend courses with step-by-step instructions designed for those new to programming coding to make understanding ETL and how it works with Talend components and visual tools immediately easier.
Meanwhile, experienced users who already possess some understanding may benefit from more intensive and targeted courses focused on specific tool components to strengthen essential abilities further.
It's time to take the certification exam after you've finished the course.The official website of Talend Technology conducts and provides the Talend Certification.
CloudFoundation also offers detailed knowledge about technology through its website's blogs.
To learn more about the different types of Talend technology certificates, visit the website's blog Talend Certification.
Furthermore, allow me to conclude with a few lines:
Talend is one of the most effective data integration platforms available today, facilitating efficient extraction, transformation, and import from various sources such as databases, static files, applications and websites.
It is a vital software for data collection and analysis, and due to its adaptability and robustness, it has quickly become the go-to solution for modern data integration needs.

Therefore, one could have better job opportunities with expertise in Talend technology. This could aid in attaining good career growth.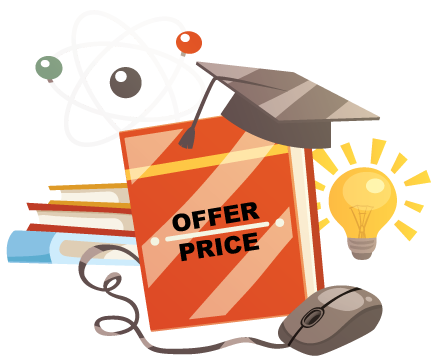 Akhila
Author
Hola! I believe words cause magic and here Iam helping you become aware of advancing technologies, because the future of communication starts here.