Workday Interview Questions
The following are the workday interview questions and answers:
What do you mean by pre-production & post-production Workday Tenants?
Post-production: Production tenant & Sandbox tenant.
Pre-production / Implementation: Implementation tenant & Gold tenant.
In what way is Workday reporting unique with other SQL ERP frameworks?
Workday follows an object-oriented partnership design. When producing a document, you pick the prominent business entity and a source of data.
What are a few different ways to get to a workday standard delivered report?
Perusing by Category in the Sitemap, running Workday Standard Reports, or writing the name of a specific report in the search bar.
What isa RaaS Report?
The web services enabled to a workday report is called as Report-as-a-Services.
Define Business Process?
A set of tasks that lead to the completion of an overall business event. For example: Hiring an employee.
Name some Workday security group types.
User-based, Role-based, Job-based, Level-based, Integration System
How can Business Process Definition be edited? What will occur to the Business Process events that are already running if you modify the business procedure?
Search for the Business Procedure name and do Business Process> Edit Definition of the related activities. The new definition won't influence business processes, and just late circumstances will get the changes.
Name the search prefix used to limit a search to business processes?
"bp:"
How can you test assigned steps in the Business Process regardless of whether that step is set for yourself or another person in the organization? How do you configure that task? What are the environmental restrictions?
The task is known as "Start Proxy." Proxy policies are organized from the "Create Proxy Access Policy" task. The proxy cannot be implemented in manufacturing atmospheres.
How can Organizations be connected to Business Processes? Give an instance of why this is important.
Workday allows the configuration of business processes per organization. When implementing a business process with a number, an example can be thenumber of Hire Business Process Definitions depending on teams, e.g., Hire for IT Department, Hire for Finance Department, Hire for HR Department, etc.
How to customize that who can do specific actions in a Business Process?
We can modify who can do specific business processes by editing the Business Process Security Policies.
What report can provide you with all specifics of the activities accessible for a particular type of business process?
Business Process Configurations Options report
What kind of conditions can be described as Business Process measures?
Access conditions, departure conditions, while operating conditions, validation conditions. The task is known as "Start Proxy." Proxy policies are organized from the "Create Proxy Access Policy" task. The proxy cannot be implemented in manufacturing atmospheres.
What sort of permissions may be configured in an evaluation phase in the business process?
Individual Approval

Approval Chain

Consolidated Approval

Consolidated Approval Chain

And Mass Approval
What is the business process culmination step? For what reason is it significant? What occurs in case there are no means set apart as finishes step in a business process?
The business process is said to be "complete" once the executing is finished.
It is vital as all the other actions depend on completing the business process but not executing the steps. For instance, if a candidate has completed his interview and wants to hire and fix his position, the organization must perform an extensive background check business process. Suppose the organization does not want to wait for information from the background check business process. They can set for the complete step before the last step. That will permit the Pre-Hire or Hire Business Processes to implement andstart the Background Check BP before the Pre-Hire performs all the phases.
The last step will be marked as the completion step by default, If there are no steps marked as a completion step.
What actions can you make 

with a Business Process event if you

want to modify its behavior once it is presently operating? What search 

prefix can you use to

 

seek those activities?
You can withdraw, reallocate, agent accurately. To search for the events, you can use the prefix "event:
What sets do you require to adapt security in Workday?
Security Administrator OR Security Configurator.
Which report would you be able to use to see all the security groups allocated to a client? Which information can reappear all things that could be obtained to each security group?
To perceive all security groups appointed per customer: View Security Groups for User. To look at all, you may access per safety and security group: view security group.
What record can present you a safety and security report of anything (task, description, web company, organization methods protection plan? In Workday?
View security for securable items.
List out the security policies in Workday?
There are two security policies in Workday, they are:
Domain policies and Business Process policies.
What could be managed by Domain security policies?
You can easily tweak which team can View or even Modify things in a report/task, or even GET or PUT transactions from an integration.
Any variations to security policies instantly beneficial? If not, then how will you do it?
You have to operate the Activate Pending Security Policy Changes to use the security policy changes. Mention that you, the Security Administrator, unintentionally altered a safety plan that withdraws access to numerous vital integration in your system.
What will you do to adjust the problem &rejuvenate the security instantly?
Operate the "Activate Previous Security Timestamp" to return to the previous opportunity the Activate Pending Security Policy Changes was  performed
What 1-step action could you need to verify that John Doe has accessibility to a document or job in Workday?
 The firm technique to confirm his gain access is to track the record "Security Analysis for Workday Account" for John Doe.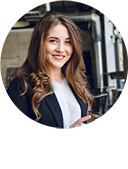 Akhila
Author
Hola! I believe words cause magic and here Iam helping you become aware of advancing technologies, because the future of communication starts here.