What is SAP SUCCESSFACTORS LMS? [2023]
Have you read my earlier what is SAP SuccessFactors Employee Central blog?
If you've read my prior blogs, you'll be able to learn and read this quickly.
Join me in opening a new chapter of SAP SuccessFactors called What is SAP SuccessFactors LMS.
Overview of SAP SuccessFactors LMS: What is SAP SuccessFactors LMS?
The SAP SuccessFactors Learning Management System (LMS) is a high-end software solution for managing, delivering, and tracking staff training.
It assists firms in increasing employee productivity by providing them with the knowledge and skills required to perform their responsibilities effectively.
Companies can use SAP SuccessFactors LMS to build and manage various training activities, such as online courses, in-person training, and virtual classrooms.
It enables administrators to quickly and efficiently organize, track, and report on all aspects of training, including completion rates, expenses, and performance measures.
It also gives managers insight into their employee's development and how to help them effectively.

SAP SuccessFactors LMS is a learning management system meant to facilitate creating and administrating of online training programs for employees; it allows businesses to:
To Develop and distribute online employee training content.
To Monitor employee progress and training program completion.
To Assign and manage employee training needs.
To Evaluate training effectiveness and base decisions on data.
To Handle compliance certification and training needs.
To Connect with other HR and enterprise systems.
This platform offers various features and capabilities, including course design and management, user management, reporting and analytics, and interfaces with other HR and business systems.
Enterprises of all sizes utilize SAP SuccessFactors LMS and in all industries to facilitate the learning and development of their employees.

Introduction of SAP SuccessFactors LMS
SAP SuccessFactors Learning Management System (LMS) is a cloud-based learning and training solution that enables businesses to create, manage, and deliver learning experiences throughout the employee lifecycle.
Companies can handle compliance, track and measure performance, and provide personalized learning experiences to employees, partners, and customers with SAP SuccessFactors LMS.
Its modern user interface and strong capabilities, SAP SuccessFactors,
Assists enterprises in creating a new, engaging learning experience that supports the organization's goals.
Define SAP SuccessFactors LMS
SAP SuccessFactors Learning Management System (LMS) is a comprehensive software system.
It assists organizations in developing and deploying learning content, tracking user progress, and measuring the impact of training on business outcomes.
It is a cloud-based integrated solution that enables organizations to manage their employees' training, growth, and certifications in a single location.

Organizations can use SAP SuccessFactors LMS to provide individual learning experiences to each business member while measuring and reporting on the results of their learning initiatives.
SAP SuccessFactors LMS planner
The SAP SuccessFactors LMS Planner lets administrators organize, schedule, and manage training events across various locations, instructors, and courses. It automates complex training schedules and gives learners and supervisors transparency. They can set enrolment limits, prerequisites, and waitlists.
A streamlines training, planning, and scheduling saves time and improves training program performance.
What does SAP SuccessFactors LMS do and what is SAP SuccessFactors LMS used for?
The SAP SuccessFactors Learning Management System (LMS) is a cloud-based platform that allows for administering, tracking, and implementing various employee learning and training activities.
Tools for creating and delivering courses, as well as tools for managing course catalogs, learning plans, certifications, and reports, are included in this package.
It can also connect additional SAP SuccessFactors modules, offering a comprehensive selection of HCM solutions.
SAP SuccessFactors LMS manages and delivers corporate training programs in the cloud. It improves employee performance and streamlines training for companies of all sizes.
Following are some examples of frequent SAP SuccessFactors LMS uses:
Employee Training: SAP SuccessFactors LMS builds and manages employee training programs, ensuring all employees can access the training materials they need to do their jobs well. Many firms are compelled to give their personnel compliance training.
It assists in managing compliance training programs and completing mandatory employee training.
Certification Programmes: SAP SuccessFactors LMS allows enterprises to create and administer employee certification programs, ensuring staff has the skills and knowledge required to do their jobs.
Onboarding: The onboarding programs ensure that new workers are swiftly integrated into the organization and receive the training they need to be productive.
Performance Management: SAP SuccessFactors LMS can track employee performance and provide feedback and coaching to assist employees in improving their skills and performance.
SAP SuccessFactors LMS gives enterprises a consolidated platform to manage their training programs, resulting in more efficient training procedures and better employee performance.
How does SAP SuccessFactors LMS work?
The SAP SuccessFactors Learning Management System (LMS) is a web-based application for administering and reporting on corporate education initiatives. Now, here's how it works:
The platform is built to meet the training requirements of companies of all sizes, from small businesses to major multinationals.
SAP SuccessFactors LMS provides employees with individualized learning experiences based on their roles, job profile, and learning preferences. This guarantees that staff obtains the necessary training to succeed in their positions.
Employees may access their training materials from anywhere and at any time.
Basics deliver sophisticated reporting and analytics that allow enterprises to manage and measure the efficacy of their training initiatives.
The platform integrates various HR systems and tools, such as performance management and talent management software, to provide employees and managers with a unified experience.
SAP SuccessFactors LMS API
SAP SuccessFactors Learning Management System (LMS) includes a set of APIs (Application Programming Interfaces), allowing developers to interface with the system programmatically.
These APIs allow programmatic access to various LMS functions and data, such as user management, course management, and reporting.

These are RESTful, which means they retrieve or manipulate data using HTTP queries.
The replies are returned in JSON format, a lightweight data exchange standard that machines can easily understand and generate.
Why SAP SuccessFactors LMS and what are the benefits of SAP SuccessFactors LMS?
SAP SuccessFactors LMS (Learning Management System) is a cloud-based platform for managing staff training and development programs. Because of its powerful features and benefits, it is a popular choice for many businesses.
The following are some of the benefits of SAP SuccessFactors LMS:

Content Creation: This supports various content types, including text, images, videos, and interactive quizzes, and platform administrators can develop that.
Course Catalog: The courses offered for employees are listed in the course catalog. The administrators must guarantee that the appropriate personnel has access to the relevant systems by establishing prerequisites, enrolments, and limits.
User Management: The platform's administrator panel provides many user management tools, including establishing profiles, issuing rights, and regulating course access.
Learning Assignments: Courses can be assigned to employees on an individual, group, or departmental basis, depending on parameters such as job function, current skill level, and more.
Tracking and Reporting: The effectiveness of the training programs may be tracked and reported on thanks to the platform's ability to monitor employee progress and completion rates.
Mobile App: The platform gives workers convenient, on-the-go access to their courses and facilitates individualized education.
Integration: The platform's integrations with various HR and ERP systems it is simple to synchronize employee data and monitor training outcomes for the entire company.
In conclusion, SAP SuccessFactors LMS simplifies the delivery and management of employee training programs, helping businesses boost productivity and reach their objectives.
Advantages of SAP SuccessFactors LMS
The significant advantages of SAP SuccessFactors LMS

Increased Employee Engagement: SAP SuccessFactors LMS provides employees with an accessible interface to swiftly and efficiently access courses, tools, and other content. Employees will be more engaged in learning and development due to the better user experience.
Versatile Learning Options: It provides various learning options that may be adapted to individual learning styles and preferences. This enables businesses to design individualized learning experiences for their staff, boosting engagement and retention.
Comprehensive Reports and Analytics: An SAP SuccessFactors LMS has many reporting and analytics tools that enable businesses to track and assess the efficacy of their learning initiatives. This helps companies to discover areas for development and make necessary changes to their training programs.
Cost Savings: It is a low-cost solution that can help businesses cut training expenditures by providing efficient and automated learning solutions. Companies can save time and money by removing the need for manual operations and tracking.
What is SAP SuccessFactors LMS software and how to use SAP SuccessFactors LMS?
The SAP SuccessFactors Learning Management System (LMS) is a cloud-based software system hosted in the cloud that allows businesses to manage and oversee the training and development of their staff members.
An SAP SuccessFactors LMS basics experience can be provided to employees and managers by integrating several different HR systems and SAP SuccessFactors LMS tools, such as performance and talent management software.
It offers a unified platform for the product, delivery, and tracking of learning experiences, which might include activities in the classroom, online, or hybrid format.
The SAP SuccessFactors LMS beginners have a solution that can also support E-learning content development, such as online courses, assessments, and tests.
The system contributes to the enhancement of employee performance, the increase of employee engagement, and the driving of organizational success.
Instructions for accessing and utilizing SAP SuccessFactors LMS are as follows.

Set Up the System:   An administrator's first order of business is to configure the learning management system (LMS) to conform to the organization's training rules. This involves establishing the organization's structure, adding users, and assigning permissions.
Define Courses and Curricula: Courses and curricula must be defined, and then they must be developed to meet the needs of your organization's training goals. Courses might have multiple iterations dependent on target students or faculty needs.
Set Up User Communities: Form user groups according to job functions, organizational units, or any other criterion that makes sense for your business. Put people in these categories.
Assign Courses: Courses and curricula can be sent to different user groups or individuals. Systems can have prerequisites that students must finish before moving on.
Be sure to monitor how far along each user is, how well they're doing, and how many lessons they've finished.
Evaluate Effectiveness: Examine the outcomes of assessments and surveys to determine how well the courses and curricula meet their intended goals. Use that information to inform decisions about where to make changes.
Reporting: Information Gathering: Produce reports to track trainee development and evaluate training programs.
Following these guidelines will help you start with SAP SuccessFactors Learning Management System. However, the precise procedures and available settings will differ depending on the program edition and setup. For in-depth information on how to use SAP SuccessFactors LMS, check out the official user guide.
SAP SuccessFactors LMS Products
The SAP SuccessFactors Learning Management System (LMS) is a set of features that help companies manage the training and development of their employees. The suite is made up of several features that are made to work well together.

SuccessFactors LMS Learning: This is the main product in the suite for managing learning. It lets organizations deliver, track, and manage different training content, like e-learning, instructor-led training, and virtual classrooms.
SuccessFactors Learning also has advanced reporting and analytics that help companies determine how well their training programs work.
SuccessFactors LMS Content: This product gives you access to a library of pre-built e-learning courses that cover a wide range of topics, from compliance training to leadership development.
SuccessFactors LMS Performance and Reward: This product combines learning and development with performance management and pay. Companies make development plans for each employee based on their performance and career goals.
SuccessFactors LMS Extended Enterprise: This product lets companies train and certify customers, partners, and suppliers not part of the company. It has e-commerce, self-registration, tracking and reporting, and more.
The LMS SAP SuccessFactors suite is a complete way to manage employee training and development. It helps organizations ensure that employees have the knowledge and skills they need to do their jobs well.
What are the best ways to learn SAP SuccessFactors LMS?
In SAP SuccessFactors LMS courses, they provide extensive SAP SuccessFactors LMS and related topic training. These classes are an excellent approach to becoming acquainted with the program and learning the fundamentals.
You can take the SAP SuccessFactors LMS Training and hands-on experience with SAP SuccessFactors online training. This is an excellent approach to learning the software and addressing your questions with a knowledgeable tutor from CloudFoundation.

These resources include video tutorials, guide material, and blogs that provide helpful information and advice. SAP SuccessFactors LMS training videos and instructors are one of the available training formats. In this mode, you receive instruction from qualified professionals who may have more than five years of expertise. You can contact the technical support team anytime for assistance.
Self-paced training allows you to access SAP SuccessFactors LMS blogs, pre-recorded videos, PDFs, and other educational materials you can access whenever convenient. This will enable you to reduce your training time and better manage your fields.
Prepare for the SAP SuccessFactors LMS certification exam by reading through the SAP SuccessFactors LMS implementation guide material and thoroughly understanding the topics required for the certification exam.
Best wishes to my reader, who understands the blog and is ready for the certification course.
I hope to see you again in my next blog.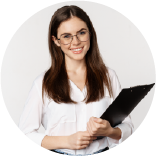 Saniya
Author
"Life Is An Experiment In Which You May Fail Or Succeed. Explore More, Expect Least."