Coupa Training | The Best Coupa Training in 2023
A warm welcome to our blog. I can't wait to share what I've learned and suggest how you might advance in your chosen field. This piece is meant to be read with the official Coupa documentation. Check out my What is Coupa blog to learn more about this technology.
Introduction
Coupa's cloud-based business solutions improve procurement visibility and save organisations money and risk while increasing efficiency with software designed exclusively to do this job.
It can handle all your company costs efficiently and cost-effectively, including bills, invoices, expenses, contracts, and purchases, quickly and cost-effectively instead of various systems.
Coupa's enterprise-grade software helps firms monitor procurement expenditure, identify savings opportunities and optimise spend management; companies can manage expenses using automated buying procedures and rules.
Businesses may use Coupa's procurement solutions and payment optimisation technologies to identify supplier categories and contracts, define vendor-specific item codes and prices, and detect duplicate invoices and fraud, abuse and inconsistency on one platform.
Their payment optimisation technologies assist companies with paying quickly to improve cash flow management.

It can also improve company purchasing; companies can monitor and enforce spending limits with automated processes and real-time data.
Coupa provides firms with tools to control user access to buying capabilities, approve or reject requests outside procurement norms and monitor spending activity to detect deviations; Coupa simplifies procurement while increasing supplier compliance and saving money.
About Technology
Coupa Software from Coupa Technology is an award-that platform that helps organisations save expenses and money, enhance purchasing processes, budgeting and invoicing processes as well as contract, supplier management, analytics, and insights are among its cloud tools and services that allow firms to save expenses, money, improve buying processes.

It provides cloud-based budgeting, invoicing tools and services,and analytics and insights capabilities to achieve this end.
Real-time spending insight allows users to effectively monitor budgets, authorise invoices and regulate procurement via the program.
Businesses can quickly onboard new team members due to its standardised procedures across departments and teams.
Coupa Technology's advanced machine-learning recommendation engine lets customers explore past purchases and identify better vendors.
Helps audit internal and external policies to ensure support for multiple languages, currencies, and tax regulations; multinational organisations may operate across several countries while adhering to consistent operating standards.
Coupa Meaning
Coupa Technology provides cloud-based software that assists enterprises of all sizes with planning, tracking and optimising expenditures for greater control and cost reduction.
Their products enable firms to acquire goods and services while complying with regulations, managing money flows more effectively, and saving money through efficient cost controls.

Tech integration and growth have inspired companies of all kinds to employ it for various reasons, especially managing procurement system complexity and administration utilising solutions like Coupa technology, which has recently gained increased awareness; therefore, this letter seeks to explain more about it.
Coupa Technology was designed to offer enterprises and organisations an efficient procurement system.
This system was designed to streamline procurement using an automated platform; this enables firms to simplify procedures, increase purchase order accuracy and enhance organisational effectiveness.
Coupa Technology also assists major organisations with spending management by providing more complete details of every invoice or expense report received; devoting more time and energy into understanding each cost's total impact could reveal areas of unnecessary expenditure for them to consider reducing.
Companies can utilise Coupa Technology's encryption and authentication features to conduct secure transactions or buy orders; their software was explicitly created with security in mind.
Coupa Payment Solutions provides various payment methods designed to lower risk and enhance customer convenience; Coupa technology assists companies in realising maximum technical benefits.
Software's features allow enterprises and organisations to optimise productivity while mitigating risks associated with standard procurement systems.
Benefits of Coupa

Robust Procure-to-Pay Platform: Coupacloud P2P platform scales seamlessly for enterprises' operations; one solution provides supplier access, electronic payments and reporting.
Visibility and Cost Savings: Monitor expenditures and identify savings opportunities; businesses may quickly connect with suppliers, purchase orders, invoices and payments seamlessly, all in the cloud-based system.
Customised Workflows: Customise workflows to reduce administrative load and allow more time for higher-value tasks.
Automation and Mobile Access: Coupa provides automatic approvals, tax computations and mobile purchases from anywhere, perfect for on-the-go purchases.
Integration and Reporting Solutions: Coupa provides organisations with effective integration and reporting solutions, offering organisations using e-procurement a safe and compliant platform to analyse purchase data efficiently.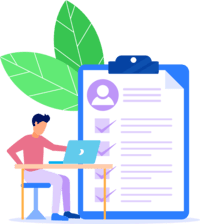 Prerequisites of Coupa
Software development, programming and web technologies basics.
API and web service experience, HTML, CSS and JavaScript proficiency, Git, SVN knowledge, MySQL or Microsoft SQL Server experience and Supply chain management fundamentals.
How can I learn Coupa?

Coupa Learning Academy provides all you need to become familiar with Coupa, from virtual classrooms and written papers, recorded materials and webinars, seminars for end-user training, and advanced technical concepts.
Join the Coupa Community; here, customers, employees and partners share best practices and technical know-how online. Check out the Coupa documentation library for tutorials and videos to help navigate Coupa modules and capabilities.
Coupa offers many certification programs to demonstrate platform expertise; certificates range from associate to expert levels.
Modes of Learning Coupa

Self-paced Learning: Students using this strategy can study at their speed, schedule and environment, such as through online courses or printed material.
Instructor-Led Learning: Instructors provide guidance and facilitate learning within specific subjects; this teacher might distribute information or lead classroom-based activities as appropriate.
Technology-Enhanced Learning: This approach integrates online and instructor-led instruction; webinars and other virtual instructor-led activities utilise this strategy.
Experiential Learning: Simulations and virtual reality apps allow students to experience subjects first-hand through practical problem-solving and practical application of knowledge gained during experiential learning sessions.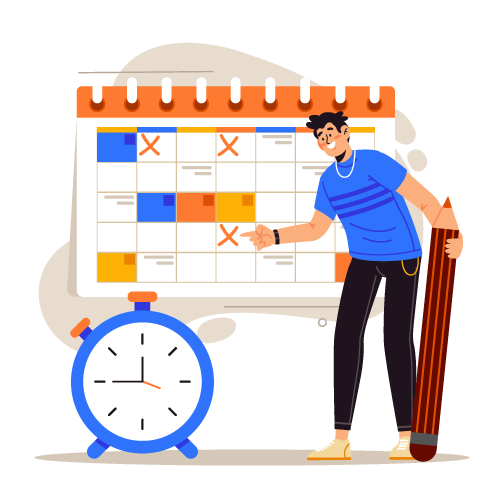 Training on Coupa
Our cloud-based business expenditure management platform, Coupa, allows firms to increase efficiency while managing expenses and improving supplier relations.
Training sessions on this feature-packed solution provide vital insight for increasing effectiveness while working better across departments and enterprises.
Companies that want to maximise production and profit through Coupa should receive appropriate training.
To educate staff about Coupa, start by reviewing its features; this may involve creating accounts, controlling expenses, setting up procedures, and customising settings.
Understanding a platform's fundamentals will allow staff to grasp its operations quickly and the significance of each feature, including hands-on experience, providing a sandbox to facilitate hands-on practice, creating tailored scenarios, simulating possible outcomes using simulation, using step-by-step explanations,etc.
Eventually, workers need platform experience first-hand, so provide a hands-on practice sandbox for hands-on experience building scenarios, simulations, step-by-step explanations, etc.

Experience is vital for workers to utilise and respond more appropriately and comfortably; Coupa analytics and reporting, payables integration and supplier management play crucial roles here.
Understanding the capabilities and advantages of their platform enables team members to take full advantage of it to save both time and money while driving organisational performance forward.
Team members need support during training; moderators should be ready to answer questions and revisit topics and situations as necessary, according to organisational requirements.
Coupa training provides employees with an essential resource to gain greater self-assurance and expand their talents over time; overall, full platform use requires comprehensive platform use training.
Businesses will realise maximum value from Coupa by providing an overview, hands-on experience and understanding of the platform's benefits and ongoing support services.
Job Opportunity for Coupa
Coupa has numerous job vacancies available; they hire software engineers, technology consultants, solutions architects, customer success managers, product managers and marketing professionals and offer internships and remote positions for them all.
To learn more about Coupa, check out this CloudFoundation Platform, which has excellent e-learning resources for beginners and seasoned Coupa professionals.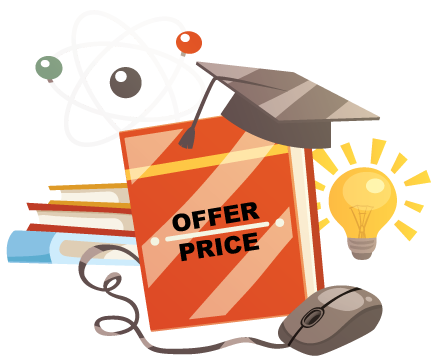 Srujana
Author
The way to get started is to quit talking and begin doing.