Hey folks, A very kind welcome to everybody, having this conversation with you is a delight, as you may have guessed from the title card, today you're all going to log in to the top-rated replication software, in brief, "What is CA SiteMinder". Come on, I'll get you to see this amazing piece of software.
CA SiteMinder Tutorial: Overview, Introduction of CA SiteMinder
CA Technologies offers CA SiteMinder as an identity and access management (IAM) solution.
Single Sign On (SSO) authentication services are offered to both users and applications; identity management services are made available, access control rules are enforced, and secure access is offered to systems.
Product overview, installation, authentication, Federation Web access management and product functionality are among the topics addressed by this section.

This tutorial guides users through the installation and configuration process so as to provide secure authentication and authorization services designed to protect essential systems and resources.
It also shows how to utilize the software development kit (SDK) for expanding and customizing products to fulfill specific customer requirements.
After participating in this lesson, users should have a better grasp of CA SiteMinder's capabilities and functions, and be able to customize and personalize it according to their information security needs.
This lesson assumes the student already possesses some understanding of access control and identity management fundamentals.
Before installing or configuring CA SiteMinder, users are highly recommended to possess an in-depth knowledge of authentication techniques like single sign-on (SSO), Kerberos authentication and Federated Identity (FI).
What is CA SiteMinder?

CA SiteMinder is a business-class online access management system that enables safe access to web-connected applications.
It may also be used to authenticate, authorize, and audit users accessing business network websites, web-based applications, and services. It functions by establishing a secure connection between an end-user's computer and the underlying server authentication mechanisms.
Before allowing authorized users access to network resources, web servers may authenticate, authorize, and audit them.
CA SiteMinder interacts with a variety of third-party apps for single sign-on (SSO) experiences, enabling users to navigate quickly between applications and websites without having to log in and out.
CA SiteMinder additionally includes policy-based capabilities for customizing and managing user access and enhancing security.
It also offers administrators with automated enforcement, reporting, and auditing features. Companies may use CA SiteMinder to ensure more secure user access to their networks while using less resources.
Define CA SiteMinder
CA SiteMinder is an access management solution offering online single sign-on (SSO), central authentication, and authorisation capabilities.
Businesses now have the means to secure web-based apps, information systems and systems while managing user access to these resources in their workplace.
Identity Federation Manager supports identity and access federation protocols like OAuth, OpenID Connect, SAML and WS-Federation and can interface with any web-based app or server.

CA SiteMinder provides businesses with an end-to-end platform that empowers them to effectively administer and enforce stringent access control rules across their websites, increasing user efficiency and security automatic sign-on made possible through CA SiteMinder.
CA SiteMinder can detect possible breaches in security and take proactive measures to thwart them, providing automatic responses that stop harmful actions before they take place. With numerous governance and reporting features that ensure compliance with both internal regulations and external requirements, SiteMinder ensures compliance at every turn.
Further, this technology permits encryption of any and all communication channels that exist between users and programs.
What does CA SiteMinder do and what is CA SiteMinder used for?
CA SiteMinder is a platform used for managing access to corporate online applications. Users who access various apps through it benefit from centralised authentication, authorisation and single sign-on (SSO).
Attracting new talent means safeguarding and controlling access to web applications, web services and APIs while assuring their security for clients while only authorized individuals gain entry to resources they require.

Identity assurance, single sign-on (SSO), authorisation, identity federation and multi-factor authentication (MFA) are among its features, while customers may use this tool to develop strong application security requirements.
Companies use CA SiteMinder to govern access to internal and external applications, websites, and resources – including authentication of authorized users to ensure maximum protection of these resources.
CA SiteMinder allows businesses to control user access in an effective and efficient way while protecting security.
Organizations of various sizes utilize CA SiteMinder as a safeguarding, monitoring and security solution for their websites or web-based apps.
CA SiteMinder can be utilized as a secure means for authentication methods, facilitating single sign-on for workers and members with multiple user access levels and offering robust authentication procedures.
CA SiteMinder serves to protect enterprises against unwanted access and cyber-attacks with reliable protection for websites, internal resources and electronic infrastructures.

CA SiteMinder is an access management platform, offering centralised authentication, authorisation and single sign-on (SSO) features to protect corporate online services.
Utilization of SSO allows businesses of all sizes to secure user data and ensure access to internal and external apps, websites, and resources only by authenticated users.
Security protection of user data while helping businesses implement rigorous access control is also provided by this platform.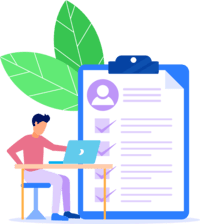 How does CA SiteMinder work?
CA SiteMinder provides an authentication solution to protect websites and web-based programs. Protected areas within an organization's network remain accessible at all times with this solution in place.
SiteMinder provides all users with a centralized login page, while agents installed at web level by SiteMinder verify their identities before authorising requests from those making contact with restricted data. They additionally feature authorisation checks before giving out restricted data access permission.
SiteMinder can accomplish this goal by connecting to an organization's LDAP, Active Directory or similar directory service and offering single sign-on for multiple apps allowing users to log-in once and use their credentials across them all.

SiteMinder offers businesses robust monitoring and reporting features to keep an eye on user behavior and access patterns, while fraud protection and policy administration is provided for complete assurance of only authorized access.
SiteMinder also features user account management features for simplified user account administration and temporary blocking of individual or group access as needed. Overall, CA SiteMinder offers businesses an effective access control solution designed to protect sensitive information and software systems.
Why CA SiteMinder and what are the benefits of CA SiteMinder?
CA SiteMinder is an advanced SSO platform built for websites and web-based software applications, helping companies securely authenticate users across different platforms in an effective and safe way.
User authentication ensures only approved users gain access to sensitive data, making user login simpler by eliminating multiple attempts for each log-in session.
Additionally, it provides protection from both internal and external threats while offering a consistent layer of security to streamline how firms manage user access to applications and data.

SiteMinder offers user access control capabilities including CA Single Sign-on, Microsoft Active Directory integration, authorization management, audit and compliance reporting as well as more – these features comprise just some of its many user access control services.
Accessible via mobile device and web browser, this solution helps companies improve the safety and effectiveness of user authentication and access controls – making it one of the most sought-after corporate security solutions.
CA SiteMinder provides a consolidated solution that integrates User Authentication, Web Access Management and Mobile Security Management features into one convenient package.
CA SiteMinder provides enterprises with an efficient method for overseeing user identities and access across both on-premises and cloud IT platforms, offering several key benefits:

Identity and Access Management: CA SiteMinder allows enterprises to centrally manage and protect user identities as well as access rights across applications, networks, and devices.
Strong Authentication: In order to protect user identities and accounts, CA SiteMinder offers strong authentication solutions such as two-factor authentication, biometrics, single sign-on (SSO), and federation.
Access is Key: With user roles and rules, CA SiteMinder allows businesses to easily control access for apps, networks, devices and platforms using CA SiteMinder.
Compliance Management: CA SiteMinder offers features such as audit trails and reporting tools to ensure that businesses comply with various internal and external security standards.
Risk Management: CA SiteMinder provides risk management tools that allow you to regulate user access and enforce stringent security procedures. Multi-Factor Authentication: For added peace of mind during authentication procedures, CA SiteMinder supports multi-factor authentication.
Granular Authorization: CA SiteMinder provides more granular authorization that helps businesses more effectively manage access control settings. Affordability: CA SiteMinder offers affordable user authentication management at an economical cost.
Advantages of CA SiteMinder

Simple to Use: CA SiteMinder has long been revered for its intuitive UI that's easily understandable even by those without extensive coding or technical expertise.
Scalable:CA SiteMinder provides organizations with an agile solution capable of fulfilling user needs across an extensive variety of scenarios while managing access permissions effectively. It enables organizations to meet this need with one, cost-efficient tool.
Access Restrict: CA SiteMinder allows users to restrict user access in numerous ways, from application-level access through single sign-on and global directory to application level permission.
Centralized Admin Console:CA's SiteMinder Centralized Administration Console offers a consolidated admin panel to manage multiple users across platforms and levels of authentication, in one convenient place.
Automation and Integration: CA SiteMinder simplifies processes like authorisation and authentication while providing APIs and integration features to integrate seamlessly with current systems.
What is CA SiteMinder web access management
CA SiteMinder online access management provides businesses with an effective means to control user access to web-based applications via CA SSO's end-to-end identity and access management solution, helping businesses secure user access for apps hosted online or cloud apps.
SiteMinder provides an SSO process, helping authenticate users and apps as well as restrict resource access.

SiteMinder integrates with various identity and access management technologies, offering businesses a comprehensive authentication and authorization solution.
SiteMinder provides businesses with an effective means of controlling access to web-based apps, mobile applications, cloud services and legacy or linked applications. With monitoring and reporting capabilities on user authentication and authorization operations.
SiteMinder helps enterprises meet various industry standards with its statistics and reports.
CA SiteMinder SSO
CA SiteMinder online access management is a platform that allows you to govern access to web-based applications.
CA SSO powers SiteMinder as an end-to-end identity and access management solution, helping businesses securely regulate user access to cloud apps such as SaaS applications online or otherwise.
Through an SSO process, SiteMinder helps authenticate users while restricting resource use.
SiteMinder provides users with secure single sign-on to different apps via single session lifecycles, providing the flexibility for compliance with various regulatory requirements and approval of individual app access requests.

Likewise, customization capabilities enable granting of various privileges to certain individuals or resources resulting in compliance and meeting regulatory standards.
SiteMinder interfaces seamlessly with various identity and access management technologies to offer enterprises an end-to-end authentication and authorization solution.
SiteMinder provides businesses with an efficient means for controlling access to web-based applications, mobile apps, cloud services and legacy and linked applications. With its tracking and reporting features it enables organizations to monitor all authentication and authorization operations with users.
SiteMinder assists enterprises in meeting industry standards by supplying compliance-oriented statistics and reports to keep compliance updated and managed effectively.
How does CA SiteMinder work?
CA SiteMinder provides users with secure authentication and authorization that ensure they gain access to resources and applications as necessary.
This can run Functioning correctly, and application verifies users at login, stores user mappings and credentials in a directory and only grants access to programs or resources which have been approved for them to access.

CA SiteMinder provides an audit trail that monitors user actions in order to detect any unintended access or inappropriate usage of apps and resources after successful authentication.
SiteMinder also analyzes authentication activities and implements corporate access control requirements, disabling credentials of anyone logging off or expiring the session to guarantee no further access for that person.
Overall, CA SiteMinder helps enterprises protect access to key applications and resources while offering auditing and tracking features – helping maintain security while giving users access to essential resources.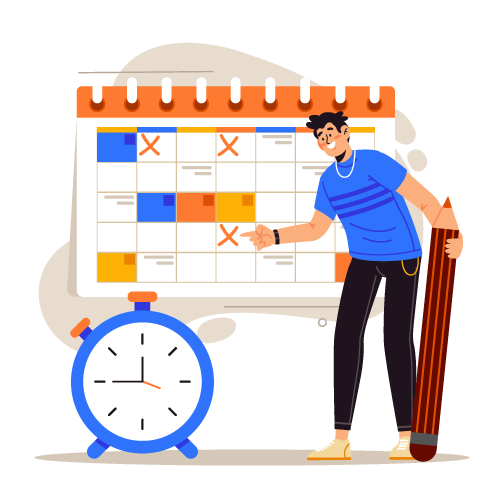 CA SiteMinder Online Training


CA SiteMinder Architecture
CA Technologies offers SiteMinder, an enterprise-class single sign-on (SSO) solution, which helps enterprises safeguard data while expanding user access across a multitude of apps, platforms, and services.
CA SiteMinder provides businesses with an effective authentication and authorization solution, helping safeguard sensitive data while optimizing user access across multiple services.

CA SiteMinder architecture relies heavily on three key components – Policy Server, Web Agents and Directory Server – as its central building blocks.
CA SiteMinder architecture revolves around its Policy Server. This component oversees authentication and authorisation policies and regulations while managing user authentication and permission settings.
Web Agents is installed on web servers and act as secure gateways between user requests and the Policy Server. Their job involves intercepting incoming user queries and authenticating them against its database.
The Directory Server is an LDAP-compliant database which stores user credentials as well as authentication-related data.
CA SiteMinder uses this system to communicate with directories for user authentication, providing a more secure access environment to applications, services and platforms.
CA SiteMinder Federation gives users access to apps and services according to their roles and privileges, helping enterprises protect sensitive data against unauthoritied access.
CA SiteMinderFederation
CA Technologies developed SiteMinder Federation as an SSO technology.
CA SiteMinder Federation provides organizations with various security solutions, including authentication, authorisation and single sign-on that can be implemented across their various cloud environments, mobile apps and websites.

Enterprises now have an easier way of administering user identities across many apps and sites, providing users access to a centralized repository which facilitates secure information transfer between different apps or places.
SiteMinder Federation also helps enterprises streamline user access while increasing security across a wide array of systems and devices.
Compatibility with multiple security protocols such as SAML, OAuth, OpenID Connect and WS-Federation is ensured.
What is CA SiteMinder Manager
CA SiteMinder Manager is a business software tool used for user authentication, authorization, and identity across applications.
This secure identity management solution supports several authentication methods – SAML 2.0/OAuth 2.0/3 Connect etc – providing security across these different apps and the internet in general.
Businesses using it are able to easily manage an extensive number of users and apps from a single dashboard, supporting Single Sign-On (SSO), so users need only log-in once to gain access all their organization's apps

Administrators may use CA SiteMinder to ensure secure user access to an organization's systems and apps.
WhileCA SiteMinder Manager allows enterprises to effectively manage a wide array of users and apps.
While decreasing IT staff workload while improving access security and user satisfaction.CA Identity Manager provides more efficient access management and provisioning by overseeing, monitoring and auditing user access privileges.
Furthermore, the solution integrates seamlessly with other CA security products for an all-encompassing identity and access management solution.
CA SiteMinder Policy Server
CA Technologies has designed the CA SiteMinder Policy Server as an efficient way of controlling access to online applications and other networked resources for users.
Policy Server serves as the central authority for authentication, authorization, single sign-on and federation in their company's IT environment. Working closely with client browsers, web application servers, reverse proxy services and identity providers it meets its goals effectively.

Policy Server can facilitate additional features, including access reviews, role-based access control and customizable remote authentication dialog boxes – in addition to offering authentication and authorization services.
Policy Server is one of the core elements in CA's wider security management suite, which also comprises Web Agent, IdentityMinder, and Advanced Authentication products. These were all created to offer comprehensive security management.
What is CA SiteMinder software and how to use CA SiteMinder?
CA SiteMinder is an enterprise access management (EAM) software solution which combines authentication, authorisation, single sign-on (SSO), and governance into one comprehensive framework.
CA SiteMinder tool is Secure access control software enables businesses to protect all online and mobile apps while offering end user control over access permissions. Utilisation of this program enables users to connect into applications across networks using one single name and password while giving administrators control over who can gain entry.

Centralized application control also facilitates reduced costs associated with managing different logins and logoffs.
CA SiteMinder is a software security solution that assists organizations in protecting against unwanted access to online applications and services, acting as the cornerstone of an identity management system designed to safeguard sensitive data without loss.
The CloudFoundation Online training platform can start the learning journey of CA SiteMinder from the CA SiteMinder dummies, with the CA SiteMinder basics.
Here's a brief guide on how to use CA SiteMinder:

Install and configure CA SiteMinder software: This involves setting up the policy server on an application server, configuring its policy store, adding it to directory servers as an administrator account, and configuring an agent on web servers for use with SiteMinder.
Establish user authentication and authorization: This involves configuring basic authentication mechanisms like username/password authentication, SAML or OpenID Connect authentication as well as authorizing components like roles and permissions.
Setting Policies and Access Rules: Specifying policies that determine who has access to which sections of an app, and creating access control rules regulating when users may access apps and services is also key here.
Install single sign-on and authorisation flows: This process includes configuring single sign-on features to streamline user experiences as well as authorisation processes that ensure only authorized individuals gain access to apps or services.
Monitoring System Performance: Monitoring system performance involves setting up monitoring and alerting methods in order to assess how authentication and authorisation systems are being utilized, thus helping detect any problems sooner and rectifying them as soon as they arise. CA SiteMinder modules offer this ability.
CA SiteMinder Modules

CA SiteMinder Access Manager: It enables businesses to securely administer users, groups, apps, accounts and any other access assets such as licenses.
CA SiteMinder Federation Manager:Allows businesses to implement single sign-on across systems, applications and services with CA SiteMinder Policy Server providing Identity and Access Management (IAM) solutions that safeguard essential resources.
CA SiteMinder Web Agent: provides users and programs secure access to web applications.
CA SiteMinder IdentityMinder: Allows for user administration, self-service, workflow, reporting, and auditing of Identity administration operations.
What are the best ways to learn CA SiteMinder?

Consider Attending: Consider enrolling in CloudFoundation CA SiteMinder courses, such as those provided online classes with lot of useful stuff.
Read The Documents: CloudFoundation has extensive documentation for their products that provides both an overview as well as instructions for using SiteMinder to its full potential, and here you will get the CA SiteMinder training videos, along with related CA SiteMinder blogs.
Practice on a Test System: Create and configure a SiteMinder environment before diving in – whether that means taking advantage of CA SiteMinder free trials or creating your own test environment.
Stay Up to Date on What's New: Check blogs frequently to stay aware of newest SiteMinder news, features and changes.
Now that you have a general idea of CA SiteMinder, maybe you'll be ready to begin your career by enrolling in CA SiteMinder certification training and preparing for an interview by reading the CA SiteMinder interview questions and answers.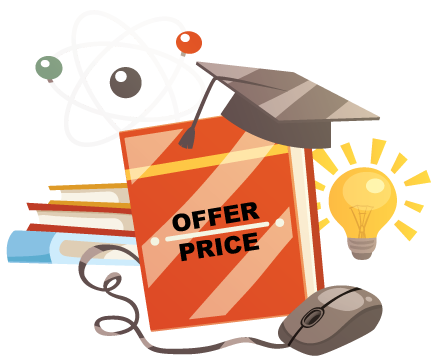 CA SiteMinder Course Price




Saniya
Author
"Life Is An Experiment In Which You May Fail Or Succeed. Explore More, Expect Least."