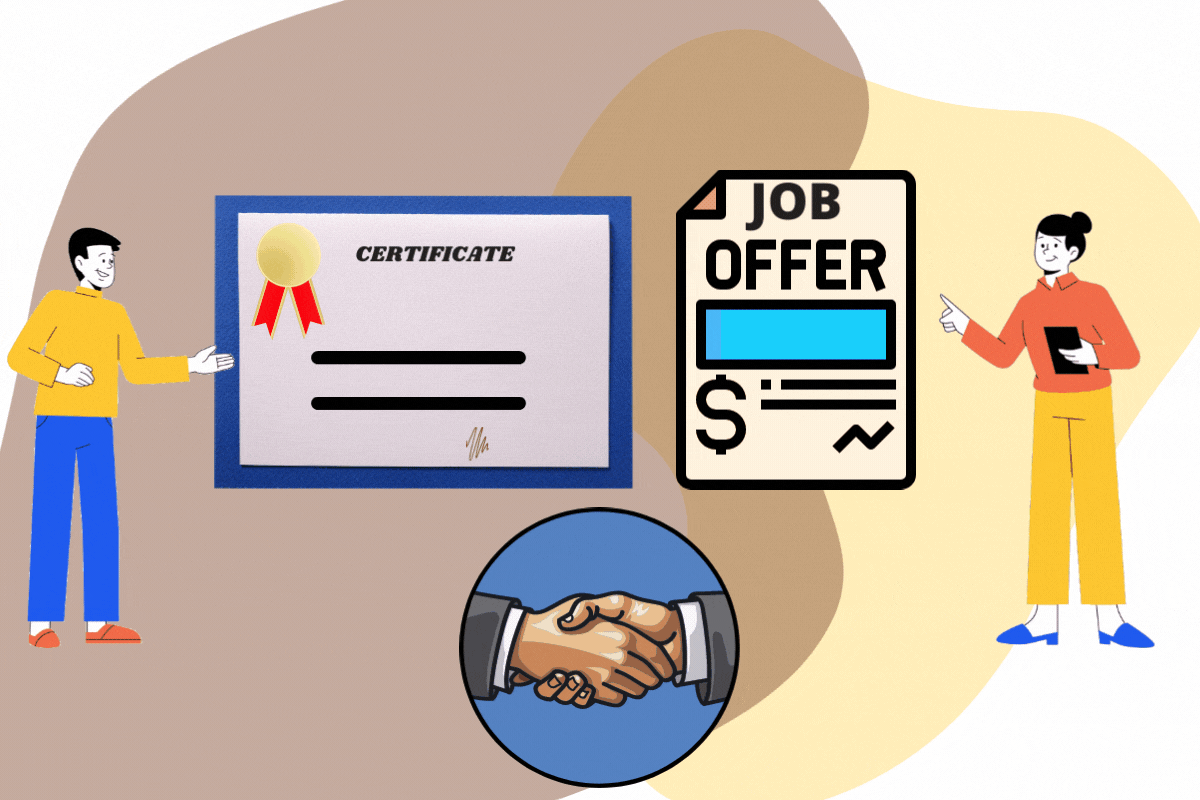 Hey there!!!
Today, let's discuss the trending cloud-based automation technology for business operations in the current market. Here in this blog, I would like to explain the ServiceNow certification details, which could be of any help to you.
Why late?
Let's start with Defining ServiceNow.
ServiceNow is a cloud-based software platform that connects IT service operations and automates standard business processes. It involves several customizable frameworks that differ depending on the case and user. ServiceNow is a cloud-based application that combines five critical services into a single database. ServiceNow has applications for IT Service Management Processes and IT Businesses and HR Management, Security, and other features.
Are you worried if you can learn ServiceNow? Yes, of course.
This course is suitable for anybody interested in a career in software development and software professionals active in the administration and development of ServiceNow.
Although no prior knowledge of JavaScript is required for ServiceNow administration, it is necessary for ServiceNow development. It will be advantageous, but not essential, to have a basic understanding of ITSM.
Types Of Certifications available in ServiceNow
In ServiceNow, there are three essential certification tracks. The developer, the implementer, and the administrator.
Implementer:
The implementer certification path instructs candidates on how to handle the system within a set of parameters. Assume the candidate is a fresh consultant starting in their field or a skilled veteran looking to expand their knowledge and talents and stand out from the crowd. In such a case, the ServiceNow implementer route course might help you understand and implement ServiceNow solutions in client situations more quickly.
Developer:
Aspirants who choose the developer certification path acquire expertise over specializations in setup, programming, and interfaces. Aspirants to become certified application developers (CAD) will learn to build application tables, construct and implement forms, manage access, and integrate processes into applications. Aspirants will get product specialization and learn to use the Now- Platform to its maximum potential.
Administrator:
Aspirants on the administrator's path can administer and manage the Platform. Aspirants will learn about the most important aspects of administering and managing the Now – Platform.
Format of Certification Exam:
CSA – Certified Systems Administrator.
The ServiceNow Platform may be managed, configured, and implemented by candidates who pass the ServiceNow Systems Administrator Certification Exam. People who wish to learn more about ServiceNow prior to going on to other programs or certifications can start with this certification. This is a basic certificate with few requirements. Candidates should, however, have prior ServiceNow product experience.
• There are 60 questions on the CSA test, which are organized into five learning areas. User interface and navigation, database administration, collaboration, introduction to scripting and application tools, and service automation are all covered in the exam.
• Participants include ServiceNow customers, sales engineers, partners, and anyone interested to become a ServiceNow Certified System Administrator.
• CSM, ITSM, HR, ITOM, ITBM, and Platform are all product certifications.
• Knowledge of database concepts and system administration, IT customer support operations, crisis, issues, change processes, and a minimum of 6 months of ServiceNow experience are necessary. ServiceNow Fundamentals is required training.
• The exam duration is 90 minutes.
CIS – Certified Implementation Specialist :
The Certified Implementation Specialty certification, part of the implementer track, comprises six specialist certificates linked to a particular ServiceNow product. Some of the specialist certifications offered on this route are Service Mapping, Vulnerability Response, Service Management, Security, Financial Management, Customer Service Management, and HR. Each path requires its courses and training to obtain product-specific credentials.
• There are questions on the CIS test that are multiple-choice and multiple-selection that cover five learning areas. Engagement technique, project planning, core system setup, security, tuning, and performance and configuration are all covered in the exam.
• Employees of ServiceNow and ServiceNow partners are the intended audience.
• Product certifications include CSM, Software Asset Management, HR, Security Operations, ITBM, ITSM, and ITOM.
• To take this test, you must have completed ITIL v3 Foundations, ServiceNow Certified Systems Administrator, and hands-on experience on two ServiceNow installation projects.
• The exam duration is 90 minutes.
CAD – Certified Application Developer :
The Certified Application Developer (CAD) certification covers subjects that test an aspirant's ability to build applications, including the user interface while incorporating business and database logic. Aspirants will learn to create, test, and fix client-side and server-side scripts, deploy applications, implement application security, and automate programs using various tools. In addition, successful CAD candidates can design and build a user interface while considering specifications, usability, form, design, platforms, and scripts.
• The CAD exam consists of 60 questions divided into six learning categories. Design and creation of an application, application UI, security and access restriction, application automation, dealing with external data, and application management are among them.
• ServiceNow Customers, partners, sales engineers, and anybody interested in achieving this level of accreditation should attend.
• All product certifications are available.
• There are no prerequisites, although having a ServiceNow System Administrator certification is recommended. It's also a plus if you've worked with app development and systems management before.
• Courses are not necessary, although it is suggested that you take ServiceNow Fundamentals, ServiceNow Scripting, and ServiceNow Application Creation.
• The exam duration is 90 minutes.
CAS – Certified Application Specialist :
The ServiceNow Certified Application Specialist credential recognizes a qualified candidate with the abilities and expertise to configure, install, and maintain a ServiceNow Performance Analytics system. This computer-based certification includes multiple-choice questions given by ServiceNow testing partner Kryterion and administered in a proctored setting. Online proctoring is also available for the exam. Appointments can be booked before or on the exam date, depending on availability.
• The CAS test comprises 60 multiple-choice and multiple-selection questions that focus on six distinct learning domains, each accounting for a percentage of the exam. Architecture and Deployment, configure indicators and indicator sources, Configure breakdowns and breakdown sources, data collection & visualization, administration, and solutions.
• ServiceNow Customers, partners, workers, and other professionals keen to become ServiceNow Performance Analytics Certified Specialists can attend the exam.
• ServiceNow Fundamentals, Performance Analytics Advanced, Performance Analytics Essentials, Formula Indicators Overview, KPI Composer Overview, Performance Analytics Widgets, Performance Analytics Fundamentals, Responsive Dashboards Overview are required prerequisites.
• Courses required to take up CAS-performance analytical tests are highly suggested.
• The exam duration is 90 minutes.
Guidelines while taking Certification Exam?
Prepare yourself and understand the topic before going, and you'll find that it's a lot easier than you thought. Never get too agitated about it; consider taking your time and start learning until you're confident you'll be able to win.
Types of Training :
The approach to customer success is heavily influenced by training and certification. The certification program has developed into an ever-evolving aspect that suits the demands of candidates in advancing their careers. There are several online training choices for aspirants to investigate methods to include micro-certifications, begin a mastery-level program, and create more comprehensive tools and templates that they may utilize themselves. The two most common training methods are
Self-paced learning allows you to study the technology when it is most convenient.
However, instructor-led training is always a good option if you want to get a real-time understanding of the subject.
What is the best Training Platform?
To advance my profession, I was keen on studying ServiceNow. After thoroughly investigating training choices, I received several recommendations from my friends, most of whom recommended CloudFoundation.
After speaking with their technical team for further information, I concluded that this firm would be my advisor to help me flourish in my area. It takes a unique approach to teach and provides students with a pleasant learning environment. I attended instructor-led Live training to learn more from industry experts. And I've never regretted my decision.
The Advanced portions of the course helped me better understand my field's already-understood principles. The interview Q&A sessions and tools provided were quite helpful in my job search. Not to mention the excellent service provided by the technical team, who were available round the clock to assist me and offer solutions to my inquiries.
To brief the topic.
As the organization moves toward automation to speed up the process, ServiceNow has a variety of solutions that provide numerous courses to grasp the demands and standards of every certification. ServiceNow Certification advances your career in the IT Business And management platform. Still, they also provide you with the necessary expertise to set you apart from the competition and develop the competencies required to determine the future scope of any organization's infrastructure. Obtaining ServiceNow certification benefits applicants in acquiring industry recognition, the opportunity to distinguish competitiveness, assuring improved productivity and results, enhancing user community happiness, and other tangible outcomes of their educational investment.
If you're looking for a ServiceNow certification course, then I wouldn't go back to recommend CloudFoundation.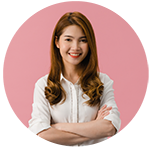 Pavani
A Journey of Self Innovation through Upskilling. Come let's travel along.