SAP Concur Tutorial for Beginners
This blog will teach you about
SAP Concur
and its advantages, benefits and features.
About SAP Concur
SAP Concur is an advanced travel and expense management package developed by SAP that assists people and businesses with streamlining travel costs and expediting reimbursement processes associated with corporate travel expenses.
Through a combination of software solutions and services the provider provides, this comprehensive program helps automate travel cost management at an individual level and for large enterprises travelling internationally.
SAP Concur is designed to streamline expense submission processes, digitise receipts and automate invoice payments while offering unique analytics on corporate travel policies. SAP AG developed this system.
Integrating SAP Concur with existing HR and accounting software helps further reduce operational expenses for organisations.

With SAP Concur's capabilities, trip lifecycle management – booking, costs, invoicing payments and reporting – can be managed in one integrated solution.

Self-booking tools, automated processes, mobile applications, policy enforcement, real-time analytics, flexible spend management and thorough reporting may all be found through this platform.
SAP Concur is helping companies streamline processes and achieve increased operational efficiencies by integrating prominent third-party travel expense management providers like Cisco, Oracle, and Microsoft.
SAP Concur provides access to an intelligent platform in the cloud, where you can build customised solutions, gain real-time insight, enable predictive analytics and automate back-office procedures.
Advantages of SAP Concur

Increased Productivity: Time-consuming procedures like scheduling trips, filing expenses and tracking corporate spending may all be automated with SAP Concur, leading to improved productivity – saving both time and money simultaneously workers remain productive while remaining cost-efficient!
Automated Payment Scheduling: SAP Concur's automated Payment Scheduling is capable of automating payments scheduling to ensure accurate payments while saving time from manual activities.
Automated Reports and Analytics: SAP Concur's ability to generate automated reports and analytics streamlines the tracking and managing of an organization's expenditures, providing better financial decisions as well as insight into their financial status.
Solutions for Small Firms: SAP Concur offers solutions tailored to assist small firms with cost and payroll management as well as other financial responsibilities.
Enhancement Security: SAP Concur is equipped with cutting-edge security measures such as strong authentication and encryption that help safeguard a company's sensitive information, helping reduce risks of data breaches as well as any unauthorized access. This helps limit potential dangers such as data leakage.
Benefits of SAP Concur

Increased Visibility: SAP Concur's main selling point lies in its ability to help organizations increase visibility into their travel and expense management operations, making this tool standout among competitors.
Automated Activities: SAP Concur's automated activities help employees perform various travel and expense management-related activities without having to complete them manually.
Increased Productivity: With SAP Concur, travel and expenses management has never been simpler or more streamlined!
Optimized Reconciliation: SAP Concur has enhanced their reconciliation process in order to guarantee greater levels of accuracy and detect any discrepancies or inconsistencies that might exist, ultimately leading to improved financial management as well as auditability.
Reduced Reliance on Manual Data Entry SAP Concur eliminates the need for organizations to manually enter travel and expenditure data manually, greatly decreasing time spent performing this task and thus leading to higher accuracy and efficiency levels in data management.
Features of SAP Concur

Expense Management: SAP Concur makes expense management effortless by quickly recording employee costs, reporting those charges to management and being reimbursed accordingly.
Furthermore, Concur can assist companies in controlling travel regulations, setting up electronic signature approval systems for signature approvals and streamlining receipt collection processes – among many other features.
Invoice Management: Automating accounts payable operations will allow for seamless vendor billing management in real-time; this will help keep spending under control while improving cash flow. Implement a predetermined approval system and compare invoices before paying on time to guarantee prompt payment of bills.
Travel Management: SAP Concur's Travel Module makes planning trips simpler by providing access to multiple flights and hotels at once; corporate rates also save time when searching for hotel deals; while tracking spending all in a user-friendly website interface.
Reporting: Gain an in-depth knowledge of company expenditure through custom reports and dashboards designed specifically to your organization's spending patterns. Streamline financial management processes while keeping an eye out for any questionable transactions as well as monitoring how money is spent.
Mobile: With SAP Concur's full featured mobile app, you have access to its capabilities whenever and wherever needed – whether that means browsing invoices or booking flights and accommodations on-the-go; creating and reviewing expense reports while away; or viewing invoices while reviewing invoicing details in detail.
SAP Concur Tool

Simplifying Travel Management: With SAP Concur, travel management becomes much simpler. Customers are able to record data regarding all their expenses such as lunches, transportation and motels used during trips which saves both time and errors made when tracking expenses manually.
Automating the Process of Filing Out Expense Reports: With this feature, users are able to swiftly record costs and upload receipts – saving both time and effort when filing out expense reports. Incorporate information already collected via digital reminders, emails or receipts into these expense reports for creating accurate accounts of spending.
Analyse Data Obtained from Expenses Concur is equipped with sophisticated reporting options that allow organizations to make strategic choices regarding travel management, budgeting and other areas. Using technology enables a more precise analysis of where money is being spent as well as increased productivity.
Track Your Time and Mileage Concur simplifies and enhances tracking time and mileage more easily and provides reliable information that can be used for invoicing and payment purposes, invoicing requests or reporting purposes. It even has reports to create which airlines or rental car agencies provide better deals overall – helping save both money and effort!
Simplifying Invoice, Vendor Payment and Supplier Management Concur provides an online platform that makes managing invoices, vendor payments and supplier relations simple and effective.
Automating Accounts Payable: Utilizing technology can simplify accounts payable processes and help ensure accuracy while decreasing time-consuming manual data input and saving precious resources for other uses.
Concur is easily integrated with SAP, making it much more straightforward when consolidating all aspects of accounts payable into one single linked system.
Integrate with Third-Party Partners: Another great feature offered by this tool is the capability of linking with various third-party partners from industries as diverse as aviation, accountancy, finance and data analysis.
SAP Concur Sso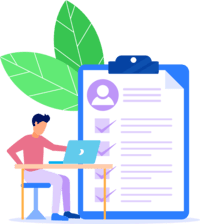 SAP Concur Single Sign-on (SSO) is part of SAP Concur's identity and access management platform. It allows organizations to easily provide secure online access for corporate cloud applications while streamlining user authentication processes across applications.
It provides secure remote login to corporate cloud apps while making identity management simpler by unifying authentication across a range of different programs.
Logging in becomes simpler for end-users while IT managers can centrally manage authentication settings across an organization's apps.
Users no longer need to remember multiple passwords in order to gain access to their accounts.
Users need only provide credentials once to log into Concur, and then will automatically be connected with their apps without being required to identify themselves again.
 SAP Concur Integration
SAP Concur Integration refers to the practice of connecting SAP Concur's cost management and trip booking platform with several enterprise software applications for use at work.
Integration of SAP Concur with various financial systems – banks, ERPs, HCM systems etc – may be required, including connecting internal or external systems into it for data integration purposes.
This interface may help automate operations, reduce data input requirements, enhance reporting capabilities and visibility as well as provide simplified insight into employee spending habits.
SAP Concur's integration enables companies to enhance compliance while cutting expenditure that falls outside their policies.
Integrating multiple business systems and applications, along with configuring settings that enable data to move both ways, are integral parts of SAP Concur's integration process.
Integration initiatives may involve both technological and business changes depending on the difficulty and scope of integration initiatives being pursued.
Technical modifications could include tweaks to server-side scripting or authentication systems; while examples of business modifications include creating user and field mappings across systems, configuring data flow, and validating results.
Integration projects, data models and user interfaces often necessitate in-depth programming knowledge and integration experience for optimal success. Therefore, businesses should collaborate with an experienced integration specialist when setting up an SAP Concur connection.
SAP Concur Api
SAP Concur is an enterprise travel management solution available via cloud that is designed to assist companies in handling travel and expense procedures efficiently and cost effectively.
Customers can easily personalize their travel and expense systems to their needs using SAP Concur's APIs, helping automate procedures while decreasing costs.
APIs enable businesses to quickly and seamlessly incorporate data from various programs ERP, payroll and accounting software included quickly.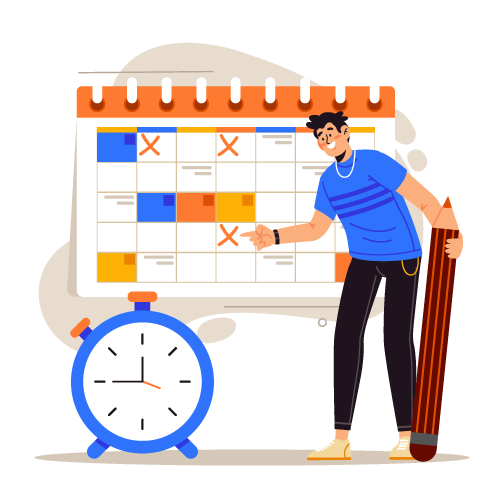 SAP Concur Online Training


SAP Concur APIs offer businesses a complete selection of solutions designed to help streamline cost management.

These services feature many useful functions, including creating expense reports, taking photos of receipts for approval submission, and integration with enterprise resource planning (ERP) and payroll systems.
APIs allow businesses to quickly and effortlessly incorporate highly effective cost-management functions into their current software systems quickly and seamlessly.
Businesses using SAP Concur's cloud-based platform are able to save both money and time while improving accuracy while making fewer errors.
SAP Concur Tutorial

SAP Concur is an advanced travel management service designed to record and oversee every element of business travel expenses associated with an outing or journey, all within an easily navigable cloud-based service platform that makes recording travel expenses simple for organizations of any size.
To use it effectively and manage its cost efficiently you need not make travel arrangements yourself, which makes SAP Concur an essential service provider. For a demo click on SAP Concur Tutorial below
By participating in this lesson, you will become more acquainted with SAP Concur and gain an overview of its capabilities and advantages.
Register an Account with Concur
To utiliseSAPConcur, users will first need to open an account. Afterwards, once registered for one, users can log into the system immediately and begin taking advantage of its functions and services.
Configure the User Profile
Once signed in successfully, it's important to create your user profile in order to set your account preferences and access. Once this step has been accomplished, creating your user profile becomes the next step.
Connect Each of Your Individual Accounts
One way of easily and swiftly controlling spending is linking all your individual bank, credit, and PayPal accounts directly into SAP Concur. This allows all company bills to be paid simultaneously from one centralised location.
Establish Staff Members
If you are responsible for booking travel arrangements for multiple employees, creating staff profiles quickly may help facilitate log-ins for individual travellers so they may manage their own trips and charges independently – an invaluable benefit if handling large volumes of trips for employees.
Enter Your Expenditures
SAP Concur makes it simple and accessible for you to enter all your expenses for business travel – flights, hotels, vehicle rentals and gas expenses included! You may use SAP Concur to manage these expenditures efficiently.
Make Reports More Automatic
SAP Concur can automate the generation of reimbursement and expenditure reports if this service is necessary for accounting reasons; not only will this save time but it'll ensure they remain up-to-date.
Monitor Your Spending.
For added peace of mind when tracking and controlling expenditures, SAP Concur is an efficient solution that allows users to monitor where money flows and set budget restrictions while simultaneously reviewing actual expenditure against planned ones.
SAP Concur Travel
SAP Concur Travel was designed as an expenditure and travel management service designed to aid companies in automating and streamlining the processes involved with managing expenses and travel arrangements.

SAP Concur is equipped to track expenses, create budgets and reports, manage policies, make trip reservations and manage policies – among many other features – making the tool essential to running any organization smoothly.
This system aims to give organizations greater insight and control into managing travel and expenses more efficiently – thus saving both time and money in doing so.
SAP Concur is designed to assist businesses by automating processes for submitting and verifying expense reports, monitoring trip requests and reservations, managing budgets effectively and providing real-time insight into employee spending patterns.
It can help streamline this process so companies don't lose productivity while tracking employee spend in real-time.
Additionally, this software features integrated payment cards, spending policies enforcement and data integration into accounting systems.
Business travel expenses management solutions allow organizations to save time and money when processing information, enhance its quality, comply with internal and external requirements, and gain greater control of employee travel costs.
SAP Concur Career Opportunities
SAP Concur provides its workers with numerous career pathways they can choose from when considering its employment options.
Organization offers its workers opportunities to advance in various jobs ranging from customer success and information technology, finance, sales marketing product management, and more general managerial areas such as customer success.
Employees at this global firm with an organizational culture that embraces cooperation and creativity are empowered to become creative problem solvers by being encouraged by its culture to think outside the box when solving problems.
SAP Concur is committed to social responsibility, offering their employees generous perks and opportunities for professional advancement and personal fulfilment.
SAP Concur is the perfect organisation for you if you want a career that allows you to leave an indelible mark on society.
SAP Concur provides you with the perfect environment to unleash your creative side and undertake challenging projects while accessing all the tools necessary for professional advancement.
Your international collaborations will include professionals renowned in your field. Additionally, there will be access to an international network of specialists ready and waiting to assist.
As well as this, you will gain access to competitive salaries, flexible work arrangements and benefits unrivalled within your field of endeavour.
SAP Concur Invoice
SAP Concur Invoice, a cloud-based invoicing system designed to streamline and simplify billing procedures, provides a central platform to generate, manage, and pay bills, automate manual processes, monitor expenditures, and conduct spending analysis.
Automation technology enables businesses to automate a range of procedures, from invoice processing and purchase order management through accounts payable and receivable payables.
Additionally, SAGE Intacct can aid with managing financial resources by easily integrating into pre-existing systems like SAGE Intacct.
This system aims to give consumers more insight and control over spending while making it simpler and more efficient for those using it, by streamlining operations and eliminating manual labour requirements, saving both time and money.
SAP Concur Travel and Expense
SAP Concur Travel and Expense allows travel and expense tracking within SAP Concur.
SAP Concur Travel and Expense solution is an online application created to monitor, control and measure costs associated with business travel expenses.
Organizations using our platform gain access to tools they need for effective travel and cost operations management, including creating automatic expense reports and keeping tabs on employee spending habits.

Integrating seamlessly with many solutions allows it to assist organizations in becoming more cost-efficient in their operations and increase success rates.
SAP Concur Travel and Expense offers services including corporate card reconciliation, cash advance management, automatic currency conversion and image capture of receipts; mobile connectivity also plays a part.
SAP Concur Outage
Should SAP Concur become unavailable, clients requiring assistance can reach out to their respective Concur support teams.
Suppose a client has purchased a support package. In that case, its extent and type will determine if they qualify for accessing a dedicated Member Support hotline to assist in solving problems related to it.
Contacting SAP Concur customer care directly via its official website can also be accomplished easily; simply send them an email or dial their listed phone number and they will assist.
Customers should regularly refer to the Concur outage page to stay up-to-date on any scheduled or unscheduled disruptions that might impact their service usage.
SAP Concur Expense Report Tutorial
Businesses around the globe utilize SAP Concur Expense Report for monitoring employee travel expenses and expenditures, saving both time and improving accuracy while improving financial management for enterprises. This course will show you how you can learn to utilize this system effectively within your enterprise.
Step 1: Register To start out, register on SAP Concur. Your firm's name, address and contact info must all be provided upon registration; once that's completed you can log into and begin creating an expenditure report system immediately after joining up.
Step 2: Hiring People Once logged in, add each staff member as expenditure report system users by inputting their names, emails addresses and any contact details into an expenditure report system user field. Finally, give each employee their own system user ID along with any required tags that categorise spending activity.
Thirdly: Create Expense Report Templates Now is the time to develop expenditure report templates; your staff can submit expenditures using these forms.
Use one of several paper or online expense report templates and modify their forms accordingly. Custom fields may also be added for gathering more details or providing specific values about corporate spending.
Step 4: Submit Expense Reports Once your templates are in place, workers can submit expenditure reports using paper forms or online tools such as InstaReporter.
Workers needing access an online form must login using their system user ID; after they submit it for submission, it will be evaluated and sent back out for your review and approval.
Step 5: Accept or Reject Expense ReportsUpon receiving expenditure report submissions, carefully evaluate them to accept or decline. If accepted, money is dispersed directly into an employee's bank account
SAP Concur Single Sign On

Single Sign-On (SSO), provided by SAP Concur, allows users to log onto its application using existing corporate credentials securely. You may access your SAP Concur account seamlessly across devices using this unique SSO feature.
Your company must use an identity provider supported by Okta or Active Directory Federation Services (AD FS), in order to implement Single Sign-on.
SSO allows employees to be automatically enrolled into their SAP Concur accounts when logging onto a corporate identity provider.
SAP Concur's single sign-on (SSO) authentication aims to alleviate users' memory strain in accessing their corporate accounts securely and safely. Users don't need to remember numerous usernames and passwords in order to gain entry.
Users utilizing SSO are able to quickly validate their identities and gain access to multiple apps by using one set of credentials; this reduces the chance that credentials might get misplaced or stolen while providing IT managers more control over who may access data and apps.
SAP Concur is compatible with an extensive number of identity providers, such as Okta and Microsoft Active Directory Federation Services (AD FS), cloud SSO service providers and many cloud SSO service providers, offering support for numerous industry standard SSO protocols like SAML 2.0.
SAP Concur Expenses
SAP Concur Expense is an all-in-one expense management platform hosted in the cloud that facilitates automated expense tracking of employee expenditures and can automate, monitor, and audit employee spending habits.
By recording, reporting, and approving costs online, users are able to efficiently keep an eye on and report their company's spending habits. Furthermore, users may approve submitted charges.
SAP Concur is an intuitive platform designed to streamline business travel by centrally administering expenditure, booking travel plans and billing customers from one convenient place.
Simplifying employee expenses reporting and reimbursement helps businesses save both costs and time – ultimately contributing to decreased expenses and costs.
SAP Concur Expense offers automated expense reporting and document matching as well as safeguards against unintended or purposeful policy violations; furthermore, it allows monitoring and analysis of spending trends – just some of its many features.
Additionally, this solution interoperates seamlessly with other SAP products as well as third-party apps, giving businesses more scope to tailor its capabilities according to their particular business circumstances.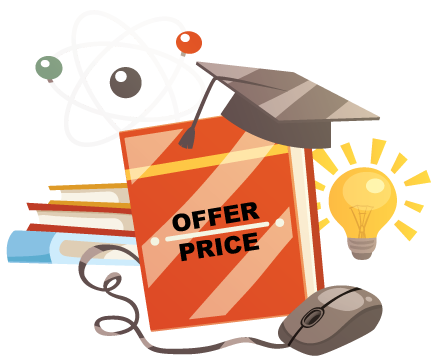 Shreshtha
Life is a long lesson in humility – Life is either a daring adventure or nothing at all.