What is SAP Concur and What is SAP Concur used for?
Through this blog post, you will gain more knowledge on SAP Concur and Its Benefits.
SAP Concur definition or Define SAP Concur 

SAP Concur is an expense reporting and expense tracking solution intended to make expense reports, invoicing, and related financial chores simpler and quicker for its users.
Technology makes all processes, from booking tickets to filing costs, easier by unifying them into an effective, unified, connected workflow process.
Additionally, this software assists businesses with managing cash flow, budgets and expenditures as well as analysing financial data.

SAP Concur is an innovative travel and expense administration system, providing organizations with an efficient means of tracking employee travel expenses as well as monitoring invoices from vendors and payments made.
Companies can utilise SAP Concur to streamline and enhance their financial operations with just one integrated system.
Making recording expenses and invoices easier, giving users more control of spending habits, simplifying payment tracking processes and opening up various reporting possibilities make for better business operations and lower overhead expenses.
Our technology facilitates proactive financial performance management and audit compliance by offering cost control, visibility and real-time business analytics.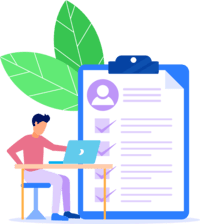 Additionally, automation reduces manual operations, lowers financial mismanagement risks, and helps businesses ensure employees comply with firm-specific rules.
What does SAP Concur do, and what is it Used for? 
SAP Concur is a platform for cost management designed to streamline and simplify the expense reporting process for its users.
Integrates seamlessly into business accounting systems for seamless operations related to expense reporting and payment.
Users have the capability of quickly entering costs into the system, monitoring expenses as they arise, and automatically creating detailed reports.
SAP Concur can provide numerous companies and organizations with invaluable benefits, particularly those which must keep tight control on their expenses to stay within their budget.
SAP Concur is designed to allow businesses the capability of effectively monitoring and controlling spending within budget, improving reporting methods for expenses.

Facilitating cost management efficiency requires seamless integration with established financial and accounting systems such as SAP ERP or S/4HANA.
Employees can more efficiently control expenditures, create reports, and handle reimbursements with SAP Concur's capabilities, such as real-time expense tracking, automatic transaction matching and mobile app access.
SAP Concur's user-friendly reporting and data management features also allow both employees and managers to easily keep an eye on expenditures while ensuring proper accounting procedures are carried out.
How does SAP Concur work 
SAP Concur is an expense and travel management service hosted in the cloud that streamlines travel- and expense-related operations, from booking through processing and reporting.
This system offers capabilities to track and control expenditures as well as automating associated processes.
Employees benefit by having quick and effective management of expenditures through having access to one central place that tracks all travel-related charges.
Additionally, it provides seamless interaction with several ERP software packages.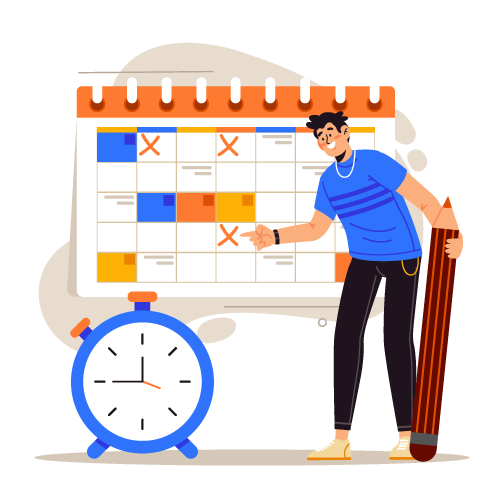 SAP Concur Online Training


SAP Concur customers are able to plan and organize corporate travel, submit costs for tracking purposes, manage invoices efficiently, generate insights for insight generation purposes, as well as interact effectively between teams on one single platform.
Customers have access to mobile applications which enable them to access travel information quickly, record expenses and submit invoices – all while on the move!
Furthermore, this application includes automation features that organizations may utilize to streamline expenses tracking processes.
Role-based security, customizable reporting and budgeting capabilities as well as interactions with third-party software are among the features included with our solution.
Why SAP Concur, and what are the benefits of SAP Concur? 

SAP Concur is designed to assist businesses in streamlining the full cost management cycle – from report production, approvals, reimbursements and savings – saving both time and money along the way.
SAP Concur offers various advantages, including these.
Simplifying business operations: SAP Concur is designed to streamline and automate numerous aspects of business activities such as invoice processing, cost tracking and trip booking.
Unlock Employee Spending Data: SAP Concur provides insight into employee spending for travel, entertainment and other costs; making financial management simpler for any company.
Compliance:SAP Concur makes compliance much simpler by helping companies comply with both company travel and spending guidelines and government requirements.
Improved data security: Data is always secure, with real-time backups performed every night.
Increased employee satisfaction: Employees can easily plan their trips using corporate cards and access any pertinent information, thus decreasing administrative load and improving business productivity.
Advantages of SAP Concur 

Greater Visibility and Control: With SAP Concur, companies gain complete visibility over their global spending habits, offering insights that may assist with decision-making and better monitoring, management and forecasting of expenditures. It provides real time data feeds and real-time monitoring management and forecasting features.
Cost Reductions: SAP Concur enables organizations to realize cost reductions through enhanced visibility into expenses incurred and completeness in expenses data collection. In addition, operations become simpler to carry out while its simplified management system offers easier cost budgeting processes.
Automation: SAP Concur automates expenditure management procedures, eliminating human data input while significantly cutting paper waste and administrative cost.
Simplified Approval Process: SAP Concur simplifies the approval process using electronic invoicing and automatic alerts, to help speed and ensure accurate cost authorizations while decreasing mistakes that might otherwise arise. This makes for faster costs authorizations while decreasing potential mistakes from occurring.
Secure Platform: For authorizing payments and tracking costs, SAP Concur is an extremely safe platform that keeps all data private while offering strong encryption technologies and authentication procedures to keep it protected.
What Is SAP Concur Software, and How Can It Help 

SAP Concur is a cloud-hosted corporate travel solution intended to aid companies in automating travel expenditure management while increasing program effectiveness. Firms use it for managing end-to-end travel process by using easy trip booking system integrated with expenditure control capabilities.
How can SAP Concur Software help-?
Establish a Travel Profile The organization may create its own travel profile that includes its preferred flights, hotels, restaurants, rental cars and any other information regarding travel arrangements that is useful when planning trips and vacations.
Establish Travel Rules Administrators have the ability to set travel rules and manage related information such as budget allocation for each department's travel budget – this makes keeping track of employee spending easy!
Simplify Bookings: SAP Concur's travel booking platform makes booking flights, hotels and other arrangements more efficient for employees by centralising them all into one central hub – streamlining booking and simplifying booking processes for travel arrangements such as flights.
Expense Management: Employees can utilize the SAP Concur mobile and online app to track and report expenditures while administrators have real time control to review and approve expenditures as they occur.
Conduct an Analysis: SAP Concur's analytics platform can assist businesses in recognising areas for potential improvement and creating reports to assist.
SAP Concur tool
SAP Concur is an innovative cloud-based program that simplifies travel and expense administration for companies of any size, connecting seamlessly with all systems at work so users can record, track, and account for spending on all accounts through one user-friendly interface.
This process fully automates all steps from creating an expenditure report to payments, streamlining organisation cost approval processes while saving them both time and money in reduced approval times and speeds.
SAP Concur provides businesses with deeper insights into the way they manage expenses through comprehensive reporting features.
Users are provided with insights to analyze expenditure patterns, pinpoint areas for improvement and uncover cost-saving opportunities.
It also aids policy compliance by helping users input expenses accurately and swiftly, reducing any chance of misclassification or improper spending.
SAP Concur is integrated with existing financial systems, providing instantaneous synchronisation of expenditure data with financial records resulting in easier reporting access and greater accuracy.
It also connects customers to third-party travel partners such as hotels, airlines and vehicle rental agencies so they can plan, monitor, and control all costs related to their trip costs.
With its mobile app, consumers are easily able to manage their accounts, monitor transactions and file claims – all from the convenience of their own mobile device!
SAP Concur products

Expense Management: With SAP Concur's Expenditure Management product, businesses can streamline and automate all phases of expenditure management from cost reporting through reimbursement requests and back.
Travel Management: This solution equips companies to effectively organise corporate travel by offering all necessary resources for managing it effectively and reservations efficiently, such as mapping, online travel booking, production of straight-line trips, tracking expenses and automatic approvers for trips.
Invoice Management: This tool assists businesses in efficiently and accurately handling bills while processing and tracking them. Features available within it include automatic audits, tools for conflict resolution and vendor catalogues, among many others.
Reporting: With Reporting, businesses can take advantage of an assortment of reporting and analytical capabilities tailored specifically for them based on real-time data access to make more informed choices and identify possible areas for growth and enhancement.
Integrations: This tool assists businesses in connecting SAP Concur with other systems such as ERP, accounting and payroll software for seamless integration and real-time visibility into expenses as well as automatic data interchange – among many other benefits.
What are the best ways to learn SAP Concur?

SAP Concur provides many learning sessions and webinars which will assist users in becoming familiar with its features helping ensure an easier learning experience when starting off with Concur platform usage itself!
Fortunately, many learning sessions and webinars are offered as they help familiarizing people quickly navigating its capabilities quickly compared with its capabilities when using its features!
Utilize SAP Training Materials To help you become adept with Concur, SAP offers quick reference manuals as well as in-depth e-learning sessions that provide invaluable resources to assist with Concur.
Make Use of SAP Concur's Help Center: The Help Centreoffers online support from SAP Concur.
Prioritise reading through SAP Concur's documentation. SAP offers its official documentation that details best practices when using this solution and helps users learn to utilize it efficiently.
Utilize Support Resources – SAP offers clients who use SAP Concur access to its technical support services, who may help address any concerns or answer inquiries that arise.
Engage With Online Communities – Consider joining LinkedIn, Reddit or any other relevant forums as ways of exchanging knowledge among system users and finding advice from them on any matters arising in relation to using your system.
Cloudfoundation provides training blogs, videos and training courses so that people can learn from it and gain knowledge.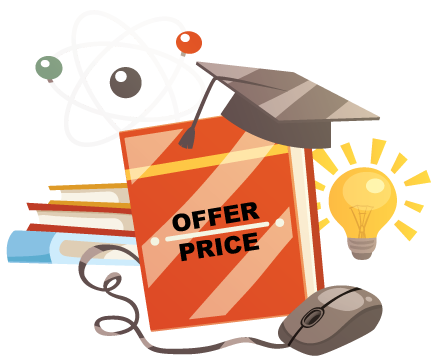 Shreshtha
Life is a long lesson in humility – Life is either a daring adventure or nothing at all.