In this blog, you will learn about different types of
SAP Concur Certification
, costs associated with certification exams, and more.
Types of SAP Concur Certification or SAP Concur Certification list

Certification as an SAP Concur Administrator: This certification verifies whether an Administrator can operate and understand the user interface for SAP Concur, reconfigure configuration settings to meet customer-specific needs, as well as manage preferences and settings effectively for new customer accounts.
SAP Concur Application User Certification: This certification assesses users' abilities to design and administer expense tracking and travel systems while understanding administrative processes.
Certification for Advanced Users of SAP Concur This certification validates whether an advanced user can effectively handle complex Travel and Expense operations.
SAP Concur Data Analytics Certification: The SAP Concur Data Analytics Certification test allows users to demonstrate they possess the abilities to evaluate data collected from multiple sources to make strategic and proactive decisions regarding account and policy management.
SAP Concur Expert Certification: This exam measures candidates' skills at developing, implementing and administering applications using Concur's API library and services in order to communicate with other computer systems.
Who should get SAP Concur Certification?

Accreditation in SAP Concur is something everyone working with Concur should seriously consider.
Employees at businesses using Concur for travel and expense management fall into this category, as do consultants who specialize in installing and maintaining its systems.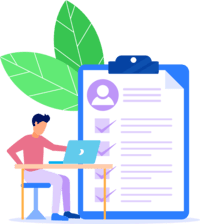 Earning Concur certification demonstrates an individual's deep knowledge and can contribute to job advancement as well as staying abreast of industry advancement.
Demand for SAP Concur Certified professionals

SAP Concur is an all-in-one travel and expense management solution used for tracking travel expenses and employee travel plans.
The software features robust travel management features with the aim of simplifying business trips while cutting expenses by using predefined business templates that streamline this process for users.
SAP Concur is designed to give organizations enhanced visibility and control over expenditure, expediting procedures for travel expenses, invoices and other company costs.
Over time this technology has led to greater demand for certified experts at managing SAP Concur systems – therefore increasing demand for SAP Concur-certified experts has grown steadily over time.
Professionals certified as SAP Concur users who possess superior knowledge and abilities when it comes to using this software are in high demand, due to its widespread adoption.
Firms entrust these experts with setting up, managing, and debugging software quickly and effortlessly in order to meet changing enterprise requirements.
Their in-depth knowledge of its features enables them to assist firms with cutting operating expenses significantly.
Over recent years, SAP Concur Certified specialists have become more in demand across businesses worldwide.
Businesses seek individuals with expertise in installing, managing, and customizing solutions created by SAP Concur.
Many businesses are searching for individuals capable of helping them improve their business operations while taking full advantage of all that SAP Concur has to offer.
Businesses require individuals with both extensive technical knowledge and hands-on expertise in providing SAP Concur solutions that work effectively at a corporate level.
Companies look for applicants that possess strong expertise with integration and automation utilizing SAP components like ERP, S/4HANA Gateway and Fiori as part of their hiring criteria.
These specialists should have knowledge in regards to security and deployment tactics that makes them reliable in protecting customer data.
Firms looking to streamline operations and become more cost efficient should anticipate an increasing need for SAP Concur Certified personnel due to its popularity.
Indeed Payscale

Is SAP Concur Certification worth it, Or Value of SAP Concur Certification

Certification validates your expertise and understanding required for success as an SAP Concur professional, showing employers you possess these attributes and demonstrate this through evidence like certification exams.
With certification comes more opportunities in your career; this certification gives you more chances to showcase your abilities before potential employers, gain greater awareness of SAP Concur platform, and demonstrate loyalty towards the firm.
Professionals holding SAP Concur certification are more likely to receive greater wages and access management roles, increasing their prospects of advancement and advancement opportunities.
Undoubtedly, SAP Concur Certification is well worth your while. As more users access this platform, companies need trained Concur employees in order to keep pace and retain a competitive edge.
Concur certification can significantly strengthen a client's trust while offering them peace of mind that their data will be handled safely and securely.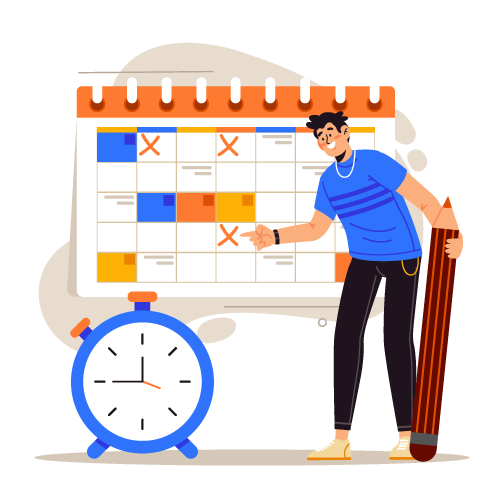 SAP Concur Online Training


Being certified can open doors to higher earnings and career advancement in today's increasingly competitive employment marketplace.
How hard is SAP Concur Certification?
SAP Concur Certification can bring significant advantages. It gives employers peace of mind by verifying your ability to effectively fulfil your responsibilities related to Concur solutions at work.
Certified Concur professionals often enjoy better incomes and can advance more rapidly within their careers due to this achievement.
Further, certification validates employees' skillsets and professional achievements, which contribute towards enhanced work satisfaction. As such, earning SAP Concur Certification can only enhance work satisfaction!
Your success at Concur certification depends upon your current level of skills and how much preparation time and effort are invested into getting ready.
When taking part in certification examinations, your understanding of Concur software usage will be assessed against performance indicators.
Examinations also encompass topics in management, accounting, distribution and business procedures.
So, in order to gain higher certification levels, you may require deeper knowledge and more experience before being successful in examinations.
Additionally, experience working with various software packages is needed in order to be ready for this exam.
In particular, Concur Suite of products should be familiar to you in terms of operation.
In order to be prepared fully for the examination process and test day itself, extra study and practice of content and abilities might be needed before taking it.
Experience with SAP Concur Certification and becoming acquainted with its features can make the transition more complex than expected, particularly for beginners just starting out in its use.
SAP Concur Certification Cost

The exact costs involved with attaining SAP Concur Certification depend on what kind of certifications are sought out by each person pursuing them.
Certification can range anywhere from $150 to $800 depending on which program is chosen; more renowned ones, such as Concur Certified Professional, will cost even more than that amount.
Before embarking upon any certification journey, it is vital that you carefully consider its costs so as to spend only what is absolutely necessary. For instance, the SAP Concur Certification exam costs can quickly add up!
SAP Concur Certification Exam

The certification exam consists of multiple-choice questions designed to assess whether candidates possess sufficient knowledge and experience of using the SAP Concur System effectively.
Candidates who demonstrate sufficient mastery of the material and pass the examination will earn the SAP Concur Certification certificate.
Preparing for the test requires carefully exploring all available SAP Concur Learning Portal training resources.
Each applicant should verify their system operates at its latest version and ensure they understand both data security policies and privacy measures.
Are you thinking about taking the Certification Test Online Registration is now open.
Candidates registered online for their examination can register now to take it; once successfully registered they will receive an email with an examination link.
The two-hour exam may be taken using any language you choose – including both official languages of Canada and others such as Dutch if that's your preference!
There is a practice exam available so individuals can familiarize themselves with the structure and format of an actual examination, including any potential questions they will encounter.
The SAP Concur Certification exam is an assessment designed to measure your knowledge and abilities when using SAP Concur software.
It includes both multiple-choice questions as well as scenario-based ones; you may take it both online or at traditional classroom venues.
To achieve a passing grade on any test, it's necessary to provide accurate answers to every question. To pass, your responses must always be appropriate and relevant.
Candidates vying for certification of SAP Concur must demonstrate an in-depth knowledge of product functions andthe technology used in creating them, scoring at least 70% on any test to qualify. To earn this qualification and achieve certification.
How to get SAP Concur Certification

Professionals looking to expand their SAP Concur knowledge may gain the necessary experience by participating in SAP Concur's Partner Certification training and certification program.
To receive their certification, candidates will need.
Select one of the training courses provided through Concur Partner Professional Services Learning Path and complete it successfully.
Take and pass the appropriate test.
Once the exam is passed successfully, participants must join the Concur Partner Program membership.
Complete and submit the Partner Recognition form relating to this case.
Upload your curriculum vitae and professional work history to SAP Concur.
Finally, to complete the Partner Recognition Program application process, you must accept its terms and conditions and participate in a webinar to receive additional instruction.
Once all procedures outlined above have been successfully completed, SAP will award you with official Concur certification.
SAP Concur Certification Process
To gain SAP Concur certification, there are three primary steps. They include:
Attend training: When seeking certification with SAP Concur, the first step should always be enrolling in and attending an appropriate training course. These may either take place online or within an approved facility and aim to teach participants all about its fundamentals and capabilities.
Successfully Pass Certification Examination: The second stage, after completing training courses, involves earning a passing score on the certification examination.
This test measures an individual's knowledge and experience with SAP Concur and how best to utilize it through multiple-choice questions and responses.
Receive a Certificate of Completion and Officially Become an SAP Concur Certified Professional: – After taking and passing the certification test, individuals will be presented with a certificate of completion as proof to employers that their understanding of SAP Concur is complete and how best it should be utilised.
This certification shows employers how prepared candidates are when using it effectively for business needs.
CloudFoundation offers various videos and courses that will aid in exam preparation.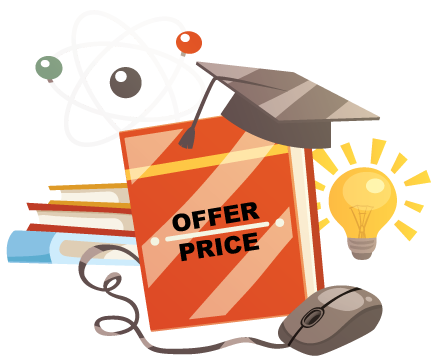 Shreshtha
Life is a long lesson in humility – Life is either a daring adventure or nothing at all.