Coupa Tutorial | What is Coupa Software Used For?
Coupa Meaning
Coupa provides businesses with various tools for monitoring expenditures, identifying cost reduction potentials and automating and improving procurement and accounts payable procedures for better business performance.

Coupa is an innovative Cloud-based business expenditure management platform created to assist organizations with cost reduction through cutting-edge technologies.
What are Coupa's key Benefits?

Improved transparency for expenditure: Coupa Spend Visibility helps gain real-time insight into who engages in financial transactions, what products or services were purchased and their associated costs.
Improved Adherence and Risk Mitigation: Coupa can assist organizations with automating monitoring and detection of possible expenditure-related issues and any transactions that might violate specific regulations, providing extra peace of mind to employees.
Increased cost savings: Coupa can assist enterprises with creating intelligent expenditure categories, improving contract negotiations with suppliers, and real-time budget optimization for enterprise budgets – leading to potential cost reduction over the long term.
Simplified purchasing and approval processes: Coupa offers automation capabilities to expedite different purchasing and approval procedures, increasing efficiency and practicality within operational activities.
Improved User Experience: Coupa's interface was explicitly created to be intuitive, giving users easy access to necessary functions while making custom dashboards, alerts, and configurations possible – providing an enhanced experience overall. This enhancement significantly improves its positive effects.
What Characteristics distinguish Coupa?

Comprehensive Procurement: Coupa facilitates procurement processes by overseeing requisitions, approvals, contracts and suppliers.
Spend Visibility: Coupa offers critical insights that assist firms in understanding their procurement activity more fully.
B2B Network Integration: Coupa allows enterprises to leverage various B2B networks and exchanges, giving access to additional suppliers at lower costs.
Supplier Management: Coupa evaluates on boards and manages enterprise suppliers effectively.
Automation: Coupa automates purchase requests, bills and approvals seamlessly.
Customization: Coupa can be tailored specifically to corporate operations and requirements for optimal use.
Mobile: Our user-friendly processes give Coupa users greater procurement power on the go!
Security: Our platform protects sensitive data with industry-grade encryption to safeguard against loss or compromise.
What exactly is Coupa Software?
Coupa provides businesses with cloud-based financial management to better track expenses.
The program encompasses financial and operational activities from purchase requests through payments and analytics.
Coupa provides budgeting, invoicing, procurement, cost analysis, contract and supplier management tools, and industry-specific apps to address concerns within specific fields.

Coupa Software automates approvals, reconciliation and reporting functions and streamlines paper-based procurement procedures to create more expenditure visibility while increasing overall efficiency and lowering costs for expenditure cycles.
Our platform integrates with client's payroll, accounting and HR systems to give a single financial picture that assists organizations in better understanding their finances and making more informed decisions.
Coupa is one of the leading financial management solutions, helping companies identify wasted funds and increase productivity.
Their platform also enables real-time adapting digital capabilities for enhanced efficiencies.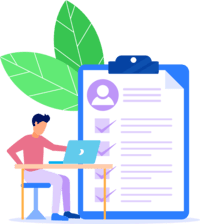 Is it worth learning?
Learning Coupa can help anyone manage money, procurement and contracts using company software, including accounts payable and receivable managers, procurement specialists, IT, HR, finance and supply chain managers.
Coupa provides businesses looking to streamline their operations, reduce expenses, increase visibility over expenditure, and tighten internal controls with valuable tools for simplification, expense reduction and strengthening internal controls.
Small and large firms alike may find Coupa helpful. It may even aid them with financial, procurement and contract management.
Are there any prerequisites to learning Coupa?

Acquiring proficiency with business processes and spreadsheet tools such as Excel is prerequisite for getting acquainted with Coupa.
Additionally, I possess expertise in overseeing financial operations – specifically accounts payable and receivable management, budgeting and corporate finance.
Previous programming or coding experience is unnecessary for this task; however, familiarity with web technologies such as HTML, CSS, and JavaScript could prove helpful.
Furthermore, proficiency with SQL would further aid the in-depth examination of Coupa data.
Coupa provides companies with visibility and control of spending.
Businesses that use it will get complete transparency into where and how their funds are going, thus helping ensure better decision-making processes and outcomes.
What Does Coupa Do?
Coupa's Cloud enterprise expenditure management platform assists companies in controlling costs, increasing contract value and saving money.

Furthermore, its financial operations management capabilities help firms simplify financial operations while increasing financial transparency by automating procurement activities, automatic invoice processing, purchase monitoring/approval process, cost controls (budget/cost tracking), real-time reporting/invoices as well as real-time invoicing are just some of the many services it offers its users.
Coupa Supply Chain?
Coupa Supply Chain solutions streamline supply chain management.

The platform delivers tools and technology designed to reduce costs, enhance visibility, speed up processes, increase controls and compliance levels and ensure adequate supply chains for end-to-end compliance requirements such as contract/supplier management, strategic procurement/sourcing/invoice tracking/measurements and analytics/insights and risk/supplier risk management are required.
What is the Coupa Supplier Portal?

Coupa Software's Cloud-based Supplier Relationship Management software, Coupa Supplier Portal, provides real-time communication and cooperation among buyer-suppliers, allowing increased collaboration.
Alerts may be sent and received, profiles created, invoices or documents uploaded for payment submission, or contract negotiations can occur here.
Payment processing, electronic data exchange, purchase order management and analytics capabilities can all be found on one convenient online platform!
Why take Coupa training?
Coupa provides Cloud-based financial management software; investing time to understand its capabilities through Coupa courses can prove extremely helpful in increasing our efficiency as managers and employees manage finances more effectively.
This training may assist in your becoming familiar and proficient with Coupa's features and capabilities, including safe invoicing procedures that comply with legal standards, improved purchasing/reimbursement/inventory controls/supplier communication measures, etc.

This training will also teach you to reduce costs effectively by improving contract management, tracking spending patterns and strengthening analytical and reporting abilities.
Your company could see significant financial benefits from participating in the Coupa training course.
Gains could increase efficiency and effectiveness in financial and purchasing management as you become better trained on its implementation.
What Is Coupa's Prospective Scope?
Coupa stands to become a market leader for cloud-based eProcurement services with remarkable growth prospects, efficiently serving companies of all sizes using its platform, which continually develops with machine learning technology and innovations.
Coupa plans to simplify procurement with AI, robots, automated procedures and analytics while working closely with partners in creating innovative global customer solutions using artificial intelligence and robots as critical enablers.

Coupa is well suited to efficiently meeting global government expectations for transparency and cost-effectiveness.
Coupa's global reach and innovative technologies help firms of all sizes make better buying choices, increase compliance and save money.
The platform promises to advance further services and solutions that simplify company procurement more readily and efficiently.
Coupa stands out as an attractive eProcurement solution because they emphasize customer success and user experience, having already transformed procurement through them and continuing this transformation today.
What Employment Options Exist at Coupa?
Coupa offers numerous employment options across many fields, such as Customer Success, Sales, Application Development and Maintenance Professional Services, Finance Accounting, and Marketing.
Coupa also employs an expansive Global Services staff that offers clients support, education and training services.
Project Managers, Support Engineers and Technical Consultants may find employment here.
Coupa offers employment opportunities across numerous critical fields, including research and development, IT infrastructure services, business strategy & analysis, HR management & product management, and product management.
Furthermore, more people work across its locations, fulfilling various roles that add variety.
These roles include business development, administration, quality assurance and other administrative activities.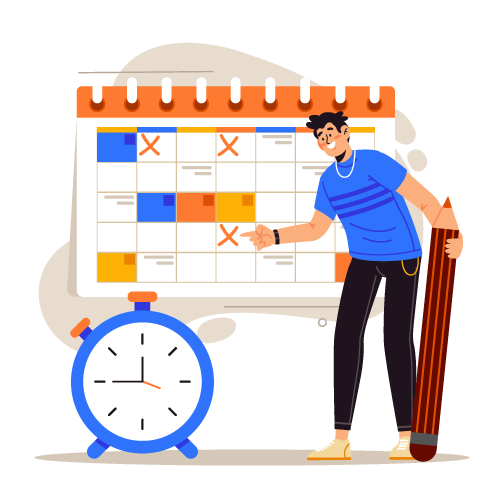 What Are the Advantages of Coupa Online Training Courses?

Improve productivity: With an organized and effective Coupa online training course, staff can learn more about this system to perform their jobs better while saving time and money for everyone.
Improved learning quality: Online training classes allow team members to explore information at their own pace; taking in whatever suits their personal and professional requirements.
Accessibility: An online platform offers greater accessibility for everyone in your company to the course materials you provide, meaning fewer expensive trips must be paid for while teams across multiple places still work together on tasks efficiently.
Cost-Effectiveness: Online training classes are cheaper than physical meetings because you won't need to hire teachers and rent meeting space.
Gaining Knowledge:  Coupa online  training enables employees to harness their fullest potential, giving better customer service while fully utilizing their capabilities.
Is Coupa Certified?
Yes, Coupa has received certification from the CFO Act of 2015.

This legislation dictates that  federal departments and agencies achieve high financial controls over procurement.
Coupa offers greater openness, insight into spending patterns, and assistance optimizing expenditures while complying with Payment Card Industry standards and has been accredited for use within government organizations by the General Services Administration of the United States for use within federal governments.
How Can Coupa Work for My Business?

Register Online. Registration will require providing business details like firm name, address, number of workers and billing info – your account will activate immediately once completed!
Customize Coupa to meet the unique requirements of your company. Select items, services, or materials you would like added to Coupa and pricing details, including bill codes, shipment conditions and payment methods based on what works for your organization.
Leverage Coupa's automatic invoice approvals and invoicing to stay organized and ahead. You may set alerts informing you if any documents have been approved or denied permission, thus keeping everything running smoothly.
Create supplier catalogues to secure optimal costs and conditions on product purchases for your firm and utilize Coupa's Request for Information service to source new suppliers.
Monitor all Coupa spending. Coupa's reporting capabilities offer insight into your organization's spending patterns and allow budget allocation to stay within boundaries.
Utilize Coupa's platform for purchasing management. From purchase requisition through payment, Coupa streamlines procurement activities to maximize savings while minimizing disruption in daily operations.
What methods of studying Coupa are there?
Self-Paced Learning: With self-paced learning, users determine which courses and when to complete them on their schedules.
Instructor-Led Training with Coupa: Instructor-led training typically features web-based classes, learning tests and other tasks designed to give users hands-on practice using Coupa software.
On-Demand Videos: Video lessons you can watch whenever they suit your schedule are another quick way to become familiar with Coupa's features.
Certification Programs: Coupa offers certification programs to ensure those using its system understand precisely what is happening with it. A test and classroom study must take place for individuals seeking these licenses.
User Groups: Coupa's users offer an ideal way for those using its program to meet others and learn more.
In these forums, people with similar issues and questions are connected and assisted as necessary, even connecting people who may have experienced a similar circumstance.
CloudFoundation's online learning platform assists users in understanding and using Coupa more efficiently.
Instructional films, practice exercises and other resources related to Coupa are included herein.
In addition, specialty courses and an exhaustive certification program offer extensive opportunities to expand knowledge and advance career progress within this organization.
Individuals and organizations can easily access Coupa materials via the CloudFoundation platform through video lessons, hands-on activities, webinars, case studies or professional guidance, making learning and deploying Coupa easier than ever!
CloudFoundation provides all the materials and training necessary for Coupa users to maximize its functionality, making Coupa easier!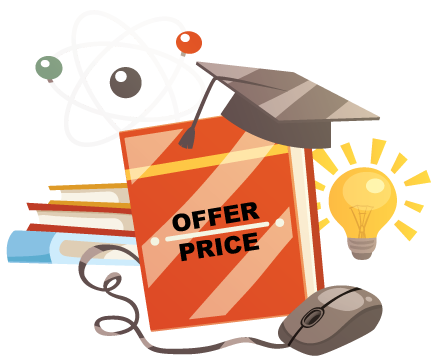 Prasanna
Author
Never give up; determination is key to success. "If you don't try, you'll never go anywhere.