What is Kronos? The Best Kronos User Guide for Beginners in [2023]
Kronos is a workforce management software used to help employers manage their employees, time and attendance, scheduling, and payroll.
It is a software-as-a-service system that allows employers to access their data through the internet and mobile devices.

Kronos definition OR Define Kronos?
Kronos is a software solution that provides organisations with an integrated range of labour management features.
It facilitates workforce management by simplifying operations like as time and attendance monitoring, personnel scheduling, leave management, and labour forecasting.
By automating these operations, Kronos enables businesses to increase productivity, decrease expenses, and comply with labour regulations.
What does Kronos do and what is Kronos used for?
Kronos is a human capital management (HCM) platform that is hosted in the cloud and meant to assist businesses in managing their most precious asset, which is their workforce.
It offers a full suite of tools to assist in the administration of the whole employee life cycle, from recruiting and onboarding new employees through performance management, learning and development, succession planning, workforce analytics, and other features.
With Kronos, businesses are able to improve the efficiency of their HR procedures and make more informed choices concerning their employees.
Kronos is a cloud-based workforce management solution that is used to track employee time and attendance, manage schedules, and automate payroll processes.
It is meant to help streamline HR and payroll processes, get employees more involved, and make sure that labour laws are followed.
How does Kronos work?
Kronos is an automated time and attendance system used to monitor employee hours and handle payroll.
It collects and records employee time information using a range of technologies, including biometric, RFID, and face recognition technology.
This information is subsequently utilised to produce reports, predictions, and payroll calculations.
In addition, Kronos may be connected with other software platforms, including HR and accounting systems, in order to simplify procedures.
This connection enables the system to assist organisations in reducing costs, increasing efficiency, and enhancing compliance.
Why Kronos and what are the benefits of Kronos?

Kronos is an enterprise labour management system that assists businesses with scheduling and payroll processing.
It assists businesses in increasing productivity, improving employee engagement, and lowering labour expenses.
It also assists firms in remaining in compliance with labour laws and regulations.
Moreover, Kronos assists firms in gaining deeper insight into their staff in order to better manage labour expenditures and optimise their personnel.
Better Workforce Productivity
By streamlining and automating labour management processes, Kronos helps businesses make their workers more productive. This can help cut down on labour costs and make things run more smoothly overall.
Accurate Time Tracking
Kronos makes it easy to keep track of employee hours and attendance. This reduces the chance of mistakes and makes payroll records more accurate.
More visibility
Kronos gives businesses real-time information about their employees. This lets managers track employee performance, find places where they can improve, and come up with better ways to control labour costs.
Easy Scheduling
Kronos makes it easy for businesses to create and manage employee schedules, making sure that their workers are always at work when they are needed.
Better Compliance
Kronos helps businesses follow local and federal labour laws. This makes it less likely that they will have to pay expensive fines or penalties.
Easier communication
With Kronos, businesses can easily talk to their employees, which makes it easier to keep up with changes and new information.
Advantages of the Kronos

Enhanced Efficiency
By automating scheduling procedures, the Kronos time and attendance system enables staff to input time efficiently. By doing so, manual procedures are reduced and accuracy is increased, leading to more accurate payroll and greater organisational efficiency.
Increased Compliance
The Kronos system also aids businesses in maintaining their compliance with rules and legislation. The system may be set up to make sure that workers are clocking in and leaving at the appropriate times and taking the necessary breaks.
Simplified Data Collection
Kronos allows for the collection and storage of all employee data in a single place. As a result, enterprises may easily access and analyse data to find patterns and insights.
More Visibility
Managers and supervisors may examine employee time and attendance information with ease using Kronos. Making smarter judgements is made possible by more insight into labour expenses and trends.
More Employee Engagement
Kronos enables workers to check their own schedules and data with ease. This shortens the time it takes for workers to perform their time and attendance obligations while also increasing employee engagement and satisfaction.
What is Kronos software and how to use Kronos?
Kronos is a cloud-based workforce management software system that helps businesses automate and manage their time-tracking and payroll procedures.
It provides a suite of integrated modules, including time and attendance, absence management, scheduling, and payroll, to simplify and improve worker operations.
Kronos also offers sophisticated analytics tools, like as forecasting and trend analysis, to assist organizations in making better strategic employment choices.
Easy to use Kronos:

Log In
Use your username and password to access the Kronos system.
Create a profile
Create a profile for yourself using your name, phone number, and any other pertinent information.
Check Your Calendar
Take a look at your present work schedule. If you are a manager, you may also see your staff members' schedules.
Time in and Time Out
Use the Kronos system to clock in and out when you arrive at work.
Request a vacation
You may utilize the Kronos system to request time off if you need it. You may also see other workers' time off requests.
Monitor Your Time
You can monitor your work hours with the aid of Kronos. This might be beneficial if you are paid hourly and need to make sure you are being paid for all the hours you work.
View and Approve Time Cards
You can examine and approve time cards using the Kronos system if you're a manager. By doing this, you can make sure that your workers are paid promptly and appropriately.
Create Reports
Reports may be generated by Kronos on a range of subjects, including as hours worked, vacation time, and more. This might be handy for managers who need to keep track of their workers' hours.
Kronos tutorial: Overview, Introduction to Kronos
Kronos helps employers manage their workforce more efficiently by providing tools for tracking employee attendance and performance, creating schedules, and managing payroll.
It also helps to improve employee engagement and motivation by allowing them to view their hours worked and access other employee-centric features.
Kronos Architecture
Kronos is a fault-tolerant, scalable, and distributed time-series database. It is meant to store and retrieve massive quantities of time-series data, including system metrics, sensor data, financial data, and application events.
It is based upon Apache Cassandra and is compatible with Apache Kafka, Apache Storm, and Apache Hadoop.
It is meant to be horizontally scalable, allowing for the addition of nodes to the cluster as the data collection develops.
Moreover, it offers a high level of fault tolerance, enabling a single node to die without causing system disruption.
The data is kept in segments known as shards, which are distributed throughout the cluster's nodes.
This enables efficient data retrieval with minimal delay. In addition, it offers an API for data access and supports many query languages.
Kronos Partners
Kronos is a multinational labour management and human capital management solutions company.
It has a range of partners, including consulting companies, integrators, resellers, and technology partners.
Consultancy businesses give best practises assistance and help on establishing, configuring, and administering Kronos systems.
Integrators are in charge of connecting Kronos products to existing systems and databases. Kronos solutions are sold and supported through resellers.
Technology partners contribute complementary technologies and products to Kronos solutions in order to improve and expand their capabilities.
Kronos timekeeper tutorial
For businesses interested in keeping tabs on their workers' clock-in and clock-out times, there's Kronos Timekeeper. Timesheets, rosters, and stats may all be compiled with its help.
Introduction:
If you want to start using Kronos Timekeeper, you'll need to register for an account and choose a strong password. After signing up, you'll have the option of starting your own group or joining an existing one.
Creating Accounts:
After the establishment of a company, the process of adding users may begin. This entails adding workers, customizing their profiles, and assigning them shifts. Moreover, you may restrict a user's access to certain features by assigning them a specific role.
Inputting Time and Attendance Information:
A user's time and attendance records may be entered once they have been established. Timekeeping tasks like punching in and out, noting breaks, and handling overtime fall under this category. Notifications may be put up to warn workers when they are getting near to their overtime limit.
Report Creation:
You can get in-depth information on attendance, productivity, and performance with the help of the reports you may produce with Kronos Timekeeper. Daily, weekly, monthly, and annual reports may all be prepared. The reports may be altered to focus on a certain time frame.
Added Functions:
In addition to the standard timekeeping functions, Kronos Timekeeper additionally provides mobile app access, time tracking for projects, and the ability to request and monitor time off. Employees may check their schedules, clock in and out, and submit vacation requests using the app.
Kronos Products and Services

Workforce management goods and services are offered by the American software and service provider Kronos Corporation. Products offered by the firm include:
Workforce Central Suite: It's full-featured collection of workforce management tools that includes time and attendance, scheduling, absence management, payroll, labor analytics, workforce analytics, and workforce scheduling.
Workforce Ready Suite: It has all-inclusive package of workforce management tools includes time and attendance, scheduling, absence management, payroll, and labor analytics.
Workforce Timekeeper: It is a cloud-based time and attendance tool that reduces labor expenses and streamlines payroll while also giving users insight into employee time and attendance.
Workforce Absence Manager: Program has cloud-based that facilitates the management of employee absences, including sick leave, vacation time, and other forms of leaves.
Workforce Scheduler: This is web-based scheduling tool that makes it easier to create and manage staff schedules.
Workforce Analytics: A cloud-based analytics tool that aids businesses in understanding their workforce and using data to inform choices.
Workforce Dimensions: It's a set of workforce management comprehensive tool that includes time and attendance, scheduling, absence management, payroll, and labor analytics.
Employees may effortlessly access their workforce management data from anywhere with the help of the mobile app Workforce Ready Mobile.
Modules of the Kronos

The Kronos platform for human resources and workforce management contains the following modules:
Basic Human Resources: This module offers customers with a centralised system for managing personnel data, monitoring and managing time off, and handling payroll and benefits.
Workforce Scheduling: This module assists managers in creating, managing, and adjusting employee schedules to ensure that the appropriate staff members are present at the appropriate times.
Talent Management: This module assists managers in tracking and managing employee performance, assessing and rewarding employee achievements, and developing workers' abilities.
Analytics and Reports: The Analytics and Reporting module offers customers with real-time insights on workforce performance, enabling them to make data-driven choices.
Workforce Mobile: This module gives workers mobile access to their HR and workforce data.
Absence Management: This module assists managers in tracking and managing staff absences, such as vacation time, sick days, and personal days.
Advanced HR: This module offers sophisticated features for firms to manage personnel data, monitor and manage staff training, and manage employee pay.
What are the best ways to learn Kronos?
Enrol in a Kronos training course: To understand the system fast and efficiently, several businesses provide Kronos training classes. These programmes are intended to provide you the information and abilities required to operate the system effectively.
Read the Kronos Documentation: The extensive documentation for the Kronos system is accessible online and may be a fantastic learning tool.
Make Use of Internet Resources: You may study Kronos online using a variety of resources, including blogs, forums, and tutorials. These materials may assist you in learning the system more rapidly.
Practice: Using Kronos is the greatest method to learn it. Allocate some time to play around with the system and become familiar with its features.
Ask Questions: If you're stuck, don't be hesitant to ask inquiries. The Kronos community is full with skilled professionals that are eager to assist.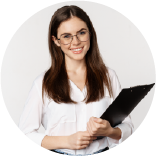 Richa
Author
"Life Is An Experiment In Which You May Fail Or Succeed. Explore More, Expect Least."