Tivoli Identity Manager Certification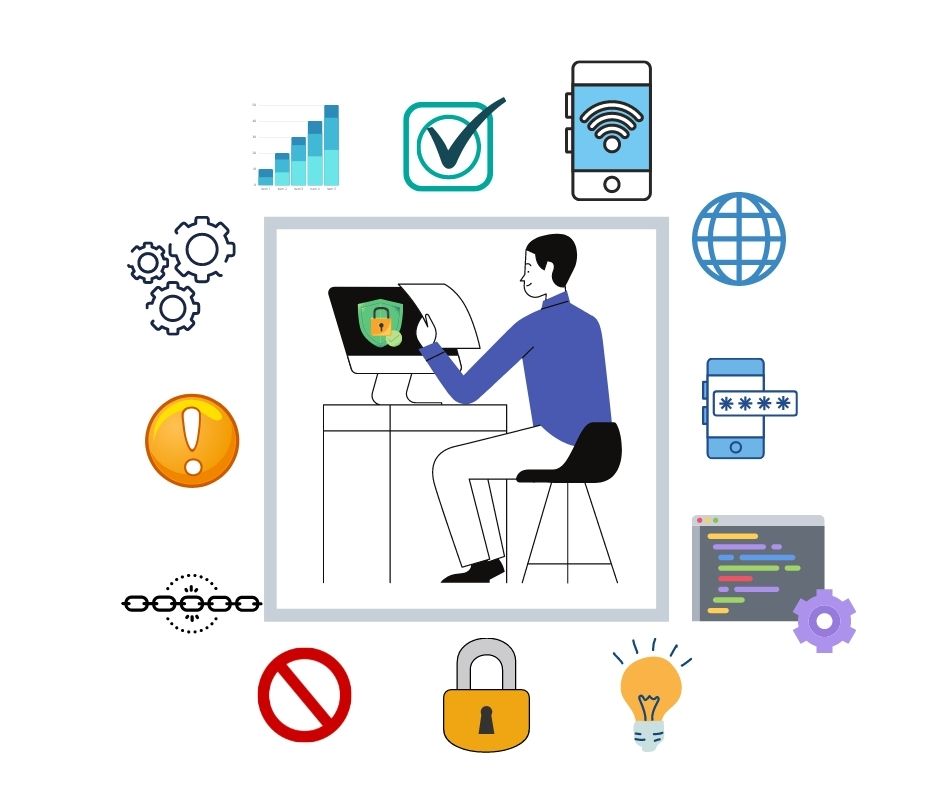 Hola chicos,
I hope you're doing well and staying safe at home!!!
So, I came here with a new Certification Blog that will help you in your career and help you select your best….
Are you thinking of startingyour career with Tivoli Identity Manager? Then here I am going to tell you all about it. 
This course covers the fundamentals of Tivoli Identity Manager. You'll better understand Tivoli Identity Manager principles, including value add images, provisioning, personal information management, and processes.
So, let's get started,
What is Tivoli Identity Manager Technology?
Tivoli Identity Manager Technology is part of IBM's identity and access management system. It provides policy-based automation to maintain user identities and access diverse information resources throughout the user's life, ensuring policy compliance and audit-ready.
Who can learn this technology?
First of all, make sure you understand the foundations of any subject before moving on, and Tivoli Identity Manager Technology is no exception. TIM Skills is simple and easy to pick up. You'll be able to enroll in on-demand classes, get badges, and learn about this technology's capabilities and best practices. Regular practice will help you become a pro at this technology and change your knowledge into a skill as your skills grow.
What is the format of the certification exam?
After the Tivoli Identity Manager Certification test, you will get a Course Completion Certificate, confirming that you have completed the Tivoli Identity Manager Technology certification training. You will be approved in Tivoli Identity Managerif you meet the internet-based test with a minimum score of 70%. You'll be given a reproduction test and a preparation option to help you prepare for the confirmation exam.
Guidelines while givingthe certification exam?
Here are some guidelines while you give the Certification exam:
Create a noise-free atmosphere in your immediate proximity to avoid any disruption.
Exam administrators could ask you to reveal your surroundings to prevent unethical activity.
If the exam administrator observes any suspicious behavior, the exam may be halted and canceled.
What are the different types of training available for this technology?
For Tivoli identity managers, there are two types of training offered right now:
Live instructor-led instruction: In this mode, you'll interact with knowledgeable educators who will respond to all of your questions within a specific time limit. You may also contact a helpful support service available 24 hours a day, seven days a week.
Self-paced training: You may access offline videos, PDFs, and other materials in this mode. Working people may benefit from this since they can attend lessons and manage their fields in their spare time.
Most opt for online training, and few organizations genuinely help you achieve your course and certification guidance goal. And one such organization is CloudFoundation, and this organization offers online training.
However, there are other choices available, including self-paced and live-led sessions.
CloudFoundation is the best platform to which anyone may go without hesitation.
Isn't it Fantastic?
So, guys, I hope your doubts have been cleared up?
Are you guys still having any doubts about the Tivoli Identity Manager technology certification?
Then you may put anxieties to rest because we have a site dedicated to interview questions.
I hope my blog has given you enough information regarding this technology.
Tivoli identity managers are rising these days. So, it's high time that you make no delay in getting certified for your Tivoli identity manager technologies course.
Tivoli identity manager helps you build, change and improve your infrastructure as code. And also permits you to trace resource changes throughout your deployments.
It's is one of the cloud technology in the market, so thatyou can get numerous job opportunities for this technology.
I recommend you to enroll with CloudFoundation for the most proper Tivoli identity manager training.
After completing your training, you are then eligible for the certification exam.
After you've passed your certification exam, you'll need to receive your credentials.
All the best for your Certification exam.

Shailja
Author
Develop the mind, spark the future; change the world with Technology.