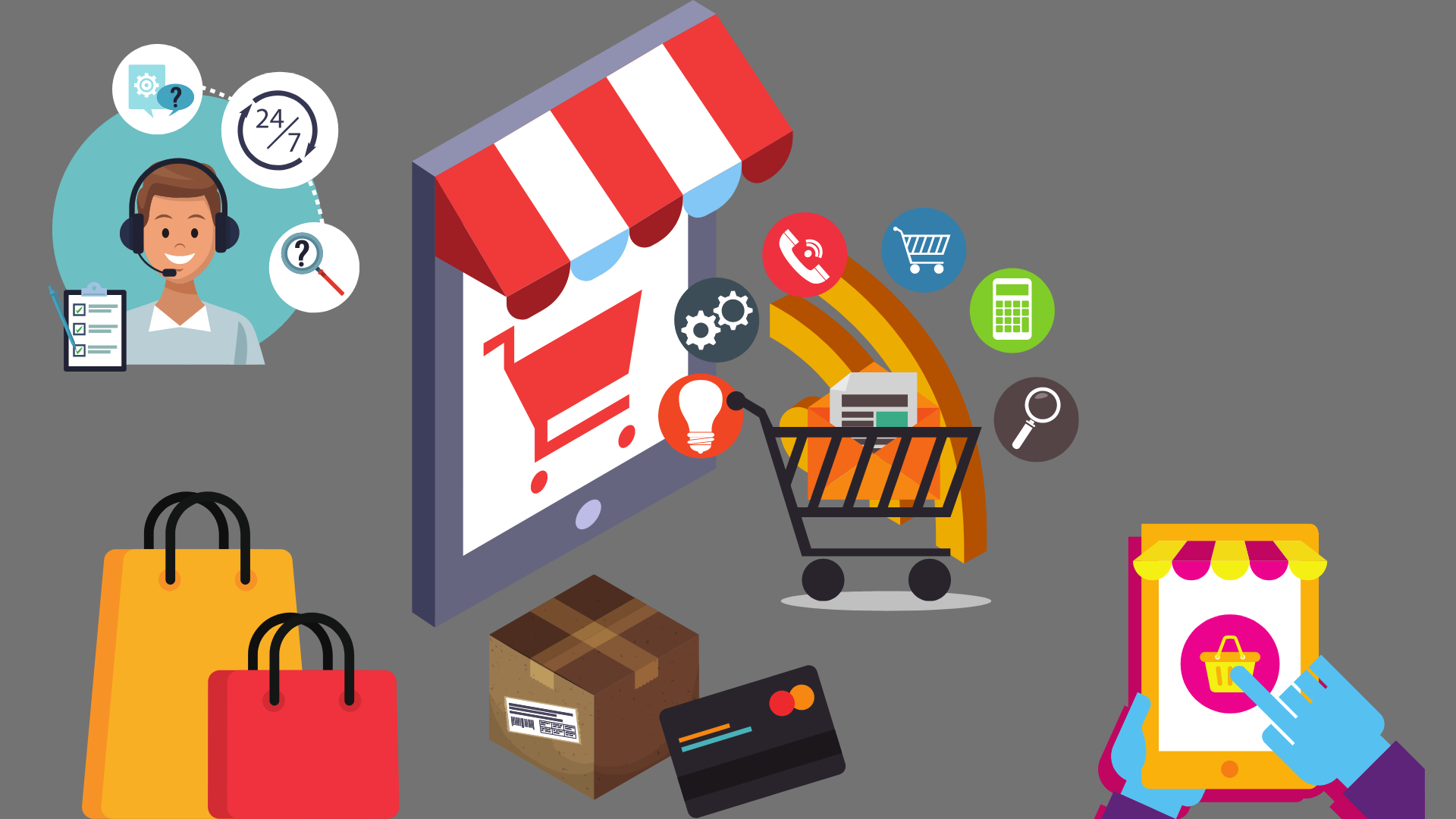 Refreshed Start to you people! Hello all.
Basically, In this busy schedule, people spend a half percent of their time on the Electronic world, Right!
Well, why did I raise this discussion? Have you got anything?
Yes, today in my blog, I am going to weigh you up with the most engaging E-Commerce Platform.
"SAP Hybris"
Have you ever gone through the term E-Commerce?
Of course, I guess you have because it became the mandatory term in current scenarios.
E-Commerce(Electronic-Commerce) is the Purchase and Sale of Goods and Services over the Internet by Businesses and Customers.
E-Commerce has four different types:
B2B(Business to Business)
B2C(Business to Consumer)
C2B(Consumer to Business)
C2C(Consumer to Business)
Transaction costs will significantly diminish and reducing a lot of the fixed costs of running a physical store. As a result, the businesses will experience a much higher profit margin.
Well, we will now discuss the master card of our blog.
What is SAP Hybris?
SAP Hybris is a Multi-channel E-Commerce platform with Product Content Management(PCM) capabilities.
Okay, we have already had a look at E-Commerce. Now let us learn
What is PCM(Product Content Management)?
PCM is a program that manages Product and Content.
To manage product and content, you need software that is SAP Hybris.
What more can you learn about SAP Hybris, SAP Hybris Training, and the different features SAP Hybris has?
Let us make a little effort to go brief into the topic.
SAP Hybris introduced or launched to provide Superior technology in E-commerce solutions.
Hybris is software that was established in 1997 and acquired by SAP in 2013.
It's like having 'Swiss-German' ancestry.
SAP Hybris manage all 'Customer Engagement Solutions.'
SAP Hybris is a collection of goods that help large businesses or organizations minimize prices, save time, and simplify processes, all of which contribute to an enhanced customer experience.
It is considered an e-commerce platform that enables its consumers to market both B2B and B2C effectively.
SAP Hybris has various products; here are they:
Product for Commerce
Product for Billing
Product for Marketing
We have another Category in this,
C4C(Cloud for Customer):
Product for Sales
Product for Service
SAP Hybris, known as 'SAP Commerce Cloud'
SAP Commerce Cloud is an advantageous and validated platform for engaging consumers online. Its outstanding   E-commerce experience helps businesses with customer interaction and personalization.
SAP Hybris has a lot of built-in device functionality, such as:
Master Data
Marketing
Analytics
Cloud Integrations
These features set SAP Hybris apart from the crowd.
What are the prerequisites you need to have before learning SAP Hybris?
There are some of the prerequisites you should know to step into SAP Hybris.
It will help if you had a basic perceptive of web technology, and E-business concepts are needed.
Hybris primarily based on Java and Spring, and other open source technologies, so a basic understanding of Java, Spring Core, and MVC should suffice to get started with Hybris.
How SAP Hybris considered as a Good Career? What factors make it so?
SAP acquires some of the software which makes their Organization grow uniquely. As a result, Hybris exists in SAP.
Now, Sap Hybris has risen to the top of the market.
Hybrid systems are elementary to scale up.
B2B accelerators, B2C accelerators, and other accelerators are available from Hybris. Accelerators are pre-built frameworks that you can use right away.
For popular e-commerce functions, the SAP Hybris platform provides a comprehensive set of templates and features.
The payroll for the people working on SAP Hybris is also high in demand in recent times.
I can advise you that this course help you gain better knowledge and advancement in your career.
How about the Certification details of SAP Hybris?
SAP Hybris has three forms of Certifications:
The SAP Certified App Associate – SAP Hybris Billing
As I already mentioned, SAP Hybris has another name SAP Commerce Cloud; there are two types of certifications based on that:
SAP Certified Application Associate-SAP Commerce Cloud Business User
SAP Certified Development Professional- SAP Commerce Cloud Developer
As you know, Certification plays a prominent role. It would be useful if you prepared well and thorough for the course before giving the test.
What are the Companies benefiting by utilizing the services of SAP Hybris?
There is an innumerable list of Companies that are SAP Hybris. Here are some of them:
Reliance
Tata
Adobe
3MAO Smith
Bridgestone
Taco bell
Nike
AdobeAAhjsdfk
Qantas
Chamberlain Group
AVG
Amway
Mitas
Henkel
Grohe
Nestle
Hoffmann Group
Haier
Levis
Decathlon, too, relies on Hybris technology to meet their customers' requirements.
And, here are some of the Customer References of SAP Hybris:
Customer references are:
ASICS
Mulberry
Nikon
com
What distinguishes SAP Hybris from other software? What factors contribute to its uniqueness?
I wanted to mention some of the Notable points:
They are adding new features to the app with minimal development effort.
SAP Hybris solutions are adaptable and versatile, allowing them to be easily customized to meet specific business processes' needs.
Integrating SAP Hybris with other SAP products and third-party systems is easy. Data from other sources can be combined and loaded into SAP Hybris Commerce, which provides a significant advantage over other software.
For scalability and high order volumes, SAP Hybris designed to accommodate B2B and B2C workloads.
All you need to know in the End:
Finally,
I believe the information provided in this blog is a bit
uncomplicated and explicable to you.
Enterprises use their unified vision of the customer in organized and strategic ways because customers perceive a company.
SAP Hybris enables e-commerce businesses to sell physical and digital products on the same site.
'In this competitive Cloud Computing era, SAP Hybris is running forward by creating its mark.'
Suppose you are willing to complete this course full-time;
in that case, I suggest you enroll with the most trending online training platform for SAP Hybris Training at CloudFoundation, which provides you with excellent opportunities.
If you are interested in learning other SAP courses, check out my blogs on the CloudFoundation website.
So, I am leaving for now with a great wish that,
You get a chance to succeed in the certification exam and your career.
GOOD LUCK, PEOPLE!

Mahesh J
Author
Hello all! I'm a nature's child, who loves the wild, bringing technical knowledge to you restyled.