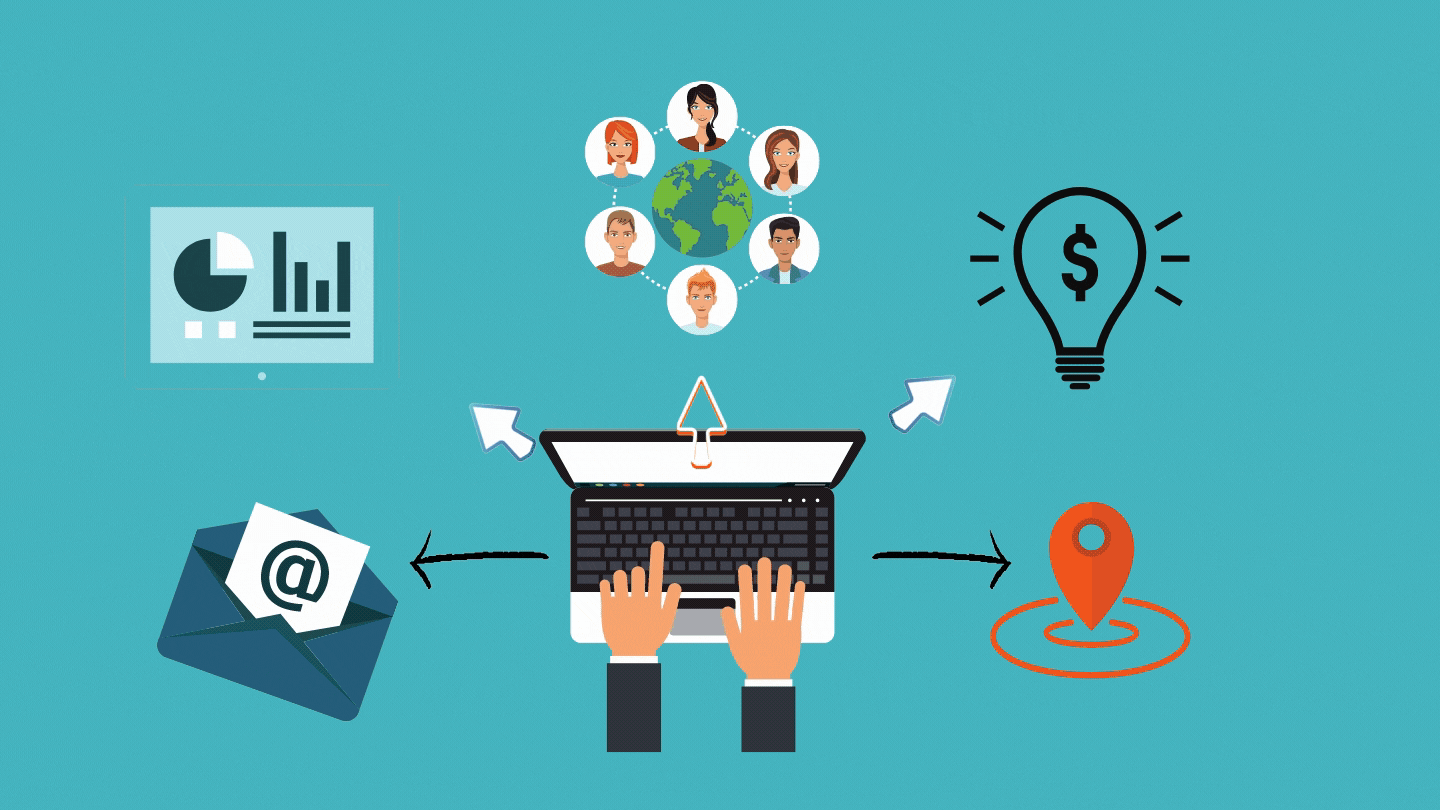 Hey Buddies!
I hope you guys are doing good.
Are you irritated with expensive errors caused by complicated products?
Are you investing your time closing quotes?
Will you wish that a different alternative existed?
Do you wish that a better option was available to get mastered?
There comes-CPQ I explored a lot for you guys for Salesforce CPQ Training
CPQ à Configure Price Quote
CPQ is an extension of CRM. It allows you to create & scalable sales process. It will automatically detect the Price & Quotes with permitted discounts.
It works in real-time & sales reps can close the deals in a single click.
Instantly you can able to access from your devices like Laptop, Mobile.
"All your clients get all your attention."
All the information can be updated & communicated across. With the help of CPQ, you can create a customer-friendly environment.
And scale up your professional & chances of winning more productions.
Give confidence to your salespersons using the right technology.
CRM can help you on driving sales tactics & considerate leanings in the market. Along with CPQ, you can empower your salespersons to produce quotes & all documentation to support in minutes.
Want to look unique?
For you, CPQ tool that brings strength to your products with 2d models.
Okay, Why Salesforce CPQ?
The term Salesforce itself is for the sales service network, which you can learn. You know Sales representatives who fail to keep up with demands. The face of marketing is growing.
It Helps sales reps to close the transactions fast.
It gives businesses to leverage and visibility of what is being offered and sold.
CPQ helps businesses to introduce new revenue models.
Machine Learning and AI help salespeople to know when to offer specific cross-selling campaigns, upsells, or price incentives based on consumer patterns. Sales and marketing teams combine large data sets and use CPQ and Machine Learning to build better insights.
These insights, in turn, help surge in business deals, accelerate sales processes and obliterate deal sizes.
Do you want to do your on-boarding process quickly? How it works internally?
Usually, the onboarding process will take up to 6 months period.
Utilizing this tool internally able to take their board
Configure                                                    Price                                                             Quote
Product selection
Setting the Price
Create Opportunity & Quote
Designing the Product
Estimate the Demand
Configuring the Product
Components
Determine the costs & Strategy
Create Contract
Customization
Examine & Develop
Review & Accept the Quote
Yes, Salesforce has an excellent configuration capability. Yes, it's generating insightful reports. Yes, it's a show stopper and one of the most powerful platforms.
Salesforce delivers sales quoting. The Customer wanted a partner that distributes an end-to-end solution. Common Quoting challenges are accurate quotes for many companies even today.
A subscription-based recurring business model
Services operating for a fixed time, such as a year-long support program, are subscription items. And also, it is a Renewable/Evergreen subscription.
Example:   Netflix, Wi-Fi/Internet, 
CPQ Elements
Guided Selling
Product Configurator
Orders & Renewals
Price & Quote
A CPQ template that simplifies several SKU variants in a directed question and answer process removes complexities and provides quotes that are easy for buyers to understand.
Cross and Upsell guidance is integrated into the workflow, meaning that sales are customizable to each purchaser's needs.
Want to close your deals soon? How to build a quote? How do you price CPQ? How to Approve Quotes? How does CPQ impact sales operations?
Later we will go through Bidding, Quote.
What are all the problems Salesforce CPQ does solve?
Let's start with our Salesforce CPQ.  It is one of the trending cloud software present with all companies' data performances with fewer efforts.
It recreates the new font of data evaluation in today's IT world.
This CPQ helps to make a standard quoting process from the traditional way to the current technical approach. It manages the quoting with the fastest-selling & quoting tool ever in the managing automation field. Accurate and optimize the product's exact pricing with a great mix of the price to the particular products with final figuring amount to every Customer reach out.
Suppose you are running a product company margin plays a vital role. Right?
Margin matters a lot in production. If you're like most of the suppliers, your margins are so tight that even a minor improvement in your list can have a massive impact on revenues.
What happens if a salesperson makes a mistake that he uses an old listing, and the price of steel has risen by half since its development. So, what happens next?
Yes Right! A million-dollar,
Oh, my goodness! Imagine that. No way! Can you picture it?
Then this should not be the case.
A million-dollar project will rapidly deteriorate from a profitable company to a significant setback. It's true! It is not something that should occur.
Unfortunately, this case happens recurrently in manufacturing — but it's avoidable.
We can act via placing subsequent quality action tips on a smartphone.
Human errors are a common thing.
Evolution & Challenges
As per Forbes report
"CPQ is one of the hottest technologies on which sales are relying in 2015 and continues to accelerate as business value increases."
Considering CPQ is benefitted & Why?
You can use your mobiles to close your deals as per your flexibility.
Do you know What is Quote-to-Cash (Q2C) & also the Process of Q2C?
The set of business progression involves receiving the customers' needs for goods & services.
Coming to process,
Customer Investigation
Submit the Quotation to Customer
Get the order from the Customer.
Issue Sales Order
Packaging the Good
Shipment Process
How is Informatica transforming the market using Salesforce CPQ & Salesforce Billing?
Let's start with an example, David Starts his day in salesforce inbox.
ALERT Email was sent to David by CPQ of customers upcoming renewal. CPQ dynamically predicts renewal.
David notes that the Einstein Insights suggest a high likelihood of increasing the size of the deal.
Einstein recommends that you look at the history of Presidio text use. Informatica x platform usage data is pushed daily into Salesforce and made available for the opportunity. David can see from the usage chart that in the past 2 months, presidio tech has exceeded its connector usage cap. To prevent them from being charged for overages in the future, David learns to add more connectors to the renovation. Salesforce CPQ has automatically created a renewal quote that includes presidio text for current packages and options so that David doesn't have to waste time working on that information.
In my other posts, you will see profoundly what Einstein Perspectives & Billing is. Which will apply allows you to use machine learning to that data.
"Don't find Customers for Products; find Product for Customers."
How to create & Configure Bundle products?
All finished right products are stand-alone products. No modification or configuration changes are needed before selling.
Example:
Suppose I am going to order my lunch from McDonald's. I want to order a cheeseburger consisting of French fries, coke, ketchup, mayonnaise, ice-cream. They offer me some of the combo meal packages.
I want to order the only burger; I need to add a product to the cart, and then the related top, I will associate it with standard price book. So, I will add a price of 100 Rupees to save time. I have ordered my add-ups to the cart in the same way. When I open my add cart list, it will show all my products will be a product bundle.
A product bundle is a combination of various products that you want to sell. Now I'm going to create a bundle as Burger Combo Meal & make it active. Your product will be created.
Requires sales reps to update quotations in real-time. When coupons and offers are introduced, the consumer may change their order.
Conclusion:
Salesforce monitors your consumer needs and connects you with the best assortment of merchandise.
There are still significant differences between the sales team and their targets, even in our ultra-connected digital economy.
Manual operation speeds up the sales cycle and loses paying customers. The absurd complexity of configuring goods for individual needs will stump your most accomplished experts. And no sales agent can read the mind of the consumer.
For Any Query regarding the Course or Salesforce CPQ Training please contact the CloudFoundation team. 
Thank You

Mahesh J
Author
Hello all! I'm a nature's child, who loves the wild, bringing technical knowledge to you restyled.