Oracle Goldengate Training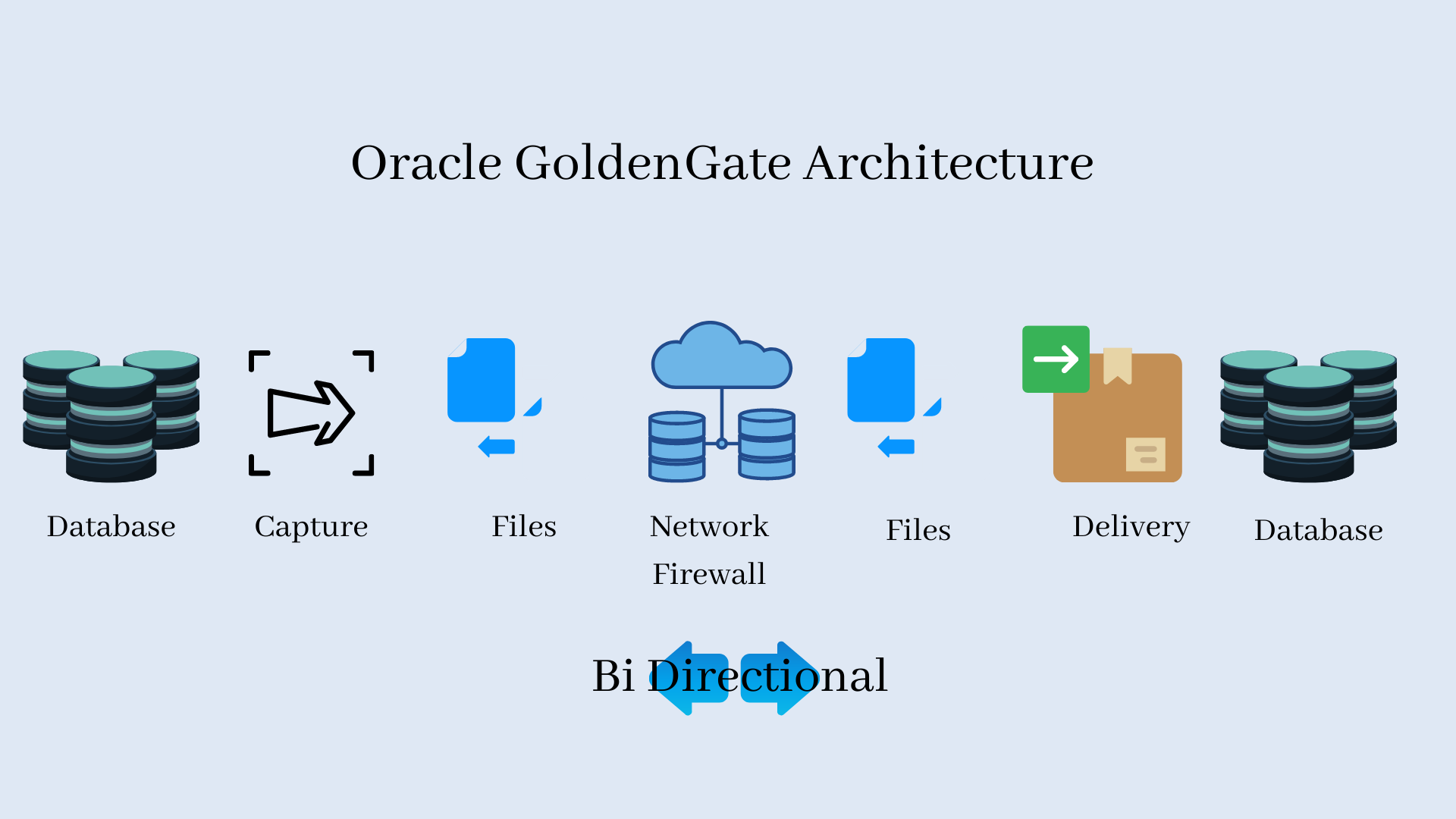 What's New going on People, Hello all. It's a pleasure having an interaction with you.
Today you all going to check in to the best Replication tool, as you already came across in the title card.
"Oracle GoldenGate"
Well, Come, let me make you witness the inimitable software.
How is Oracle GoldenGate defined?
GoldenGate is a compelling Robust Replication method from the Oracle family.
Oracle GoldenGate is a database replication, filtering, and transformation tool.
Oracle GoldenGate allows you to replicate data from Oracle databases to other Heterogeneous databases sponsored by Oracle.
Let me explain to you what Replication means:
Copying and preserving database objects such as tables across various databases that comprise a distributed database system is known as Replication.
What more you need to know about Oracle GoldenGate?
GoldenGate is a different company that Oracle licensed in 2009.
GoldenGate is a software application that allows you to replicate data from one database to another.
Oracle GoldenGate allows data to be exchanged and manipulated at the transactional level through several heterogeneous platforms.
Heterogeneous is that which signifies that it can replicate data regardless of the organization.
Heterogeneous technology and also disaster recovery technology applied in GoldenGate.
GoldenGate is compatible with a wide variety of databases and platforms, including Oracle, MySQL, DB2, and others, as well as operating systems.
Oracle Database is compatible with a small range of Databases and Operating systems. Here are they:
Oracle GoldenGate collects information from the following Databases:
MySQL
Oracle
DB2
Microsoft SQL Server
Teradata
SQL/Mx
SQL/MP
It is integrated with the following Operating systems and works well with them:
Linux
Windows
SunSolars
HP OpenVMS
Data is sent in near real-time with GoldenGate, reducing the probability of latency.
One of the most appealing features of the GoldenGate technology is its versatility, which allows it to help meet multiple needs.
Here are some of the system configurations that GoldenGate supports:
Unidirectional (One-to-One)
Broadcast (One-to-Many)
Consolidation (Many-to-One)
Bi-Directional (Active-Active)
Multimaster (Peer-to-Peer)
Cascading Data Marts
Data encryption, load capacity, JMS and ETL integration, database management, topology assistance, resolution tracking, compression, and routing are prominent Features of Oracle GoldenGate.
Enterprise data usually stored in heterogeneous databases throughout the organization. Oracle GoldenGate can load, distribute, and filter transactions within your enterprise in real-time.
Some of the Key Capabilities that Oracle Goldengate possess:
Graphical user experience
End-to-end monitoring
Automatic scaling
Extensive operational APIs
Inline transformation
Automatic scaling
Real-time data mesh
Here are some of the notable Business needs where GoldenGate resolves:
Business Continuity and High Availability
Initial Load and Database Migration
Data Integration
It enables migrations between different databases with near-zero downtime, allowing you to get data between various data sources.
What Prerequisites are required to be a part of Oracle GoldenGate?
Before diving into Oracle GoldenGate, there are a few Prerequisites you should be conscious of:
You should be aware of the Oracle database.
You must possess basic knowledge on how to use gedit or vi to edit Linux text files.
Oracle GoldenGate is beneficial to the following people:
DBAs(Oracle and Non-Oracle Database Administrators)
PL/SQL developers
Data Replication Technologists
How can Oracle GoldenGate be regarded as the best option for one's Career?
It is mandatory to know about the course before joining it because it is worth your time and money, mainly your Career. So here are some points I include to help you out:
Goldengate is a data consolidation and replication platform that virtually any major client uses with a large budget, which means improved job prospects and higher pay.
Goldengate works with every operating system.
Golden Gate is a unique mechanism for ensuring that updates and migrations will perform with no downtime.
Oracle GoldenGate is where you can step in to develop your skills and succeed in your career while receiving a high payroll.
What about the Certifications providing by Oracle GoldenGate?
Well, there is only one significant Certification for Oracle GoldenGate.
Oracle GoldenGate 12c Implementation Specialist Certification.
You must be familiar with all of the topics covered in the course because Certification plays an important role and impacts your career.
Which are the Companies that are availing of the Services provided by Oracle GoldenGate?
Many companies utilize the services of Oracle GoldenGate because it holds its ray of uniqueness in the field.
Here I mention some of those Companies:
The American Red Cross
Whole Foods Market Inc
Stanley Black & Decker, Inc.
DISH
Citigroup
JPMorgan Chase
Wells Fargo
Fiserv
 What sets our title apart from other software? What distinguishes Oracle GoldenGate from the competitors?
If something grows in the market by outperforming the competition, we can say it has distinctive(idiosyncratic) characteristics.
So, here are a few of those characteristics:
Oracle GoldenGate is a Heterogeneous Database Replication Software that can replicate content across any database and runs on any operating system.
Data replication in Oracle GoldenGate results in a fraction of a second, referred to as Sub SecondLatency.
GoldenGate incorporates Disaster Relief, Backup, and Business Intelligence technology.
GoldenGate retains reliable information from the source database in its proprietary format archives, allowing it to operate independently of the database in use.
Using GoldenGate's replication strategy, reporting can be performed on a different device (while Replication is in progress), eliminating the source database's pressure.
Even I wanted to let you know that I'm not through with the features. The list is too long to explain; however, I'll leave some suggestions in the conclusion section that could help you if you want to learn more.
 The Concluding Statement:
Yeah, Almost we are about to conclude the Blog; Here, I feel it is necessary to feed you with some required content.
GoldenGate supports several Oracle database versions and many non-Oracle databases and can install various operating systems and hardware platforms.
'Oracle GoldenGate is the only Replication mechanism you need to go through.'
Well, As I already said, I would suggest something that could help you detail into the course is join an online training platform.
Enroll with CloudFoundation, a leading online training program that will provide you with a wealth of knowledge.
It will help me write more content if you keep reading more blogs and suggesting your valuable feedback.
I am Signing off today by wishing you great success in your career and hope you will do great.
GO FORTH AND CONQUER!

Nitesh
Author
Bonjour. A curious dreamer enchanted by various languages, I write towards making technology seem fun here at CloudFoundation.