IPaaS:
IPaaS is a cloud-based platform that allows enterprises to rapidly execute any integration pattern, logically manage any data, and easily serve any user in need of integration.
What do we want in an iPaaS Platform?
Vision:
Create coherent "entanglement" with digital third parties
Lightweight, flexible architecture that leverages On-Premise and Cloud solutions as pluggable components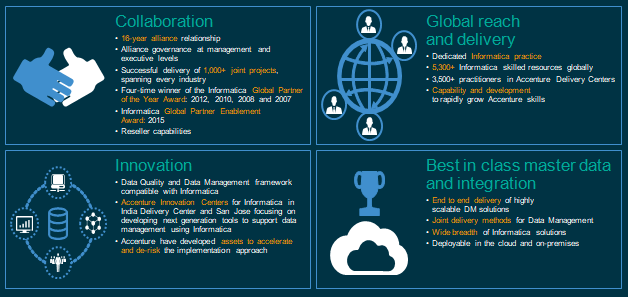 Avoid costly and complex EAI and ETL integrations
Enable rapid time-to-market for technology changes
Compress the application lifecycle to weeks rather than months
Materially reduce as much operations and maintenance as possible
Architecture:
Flexible integration platform that can be deployed to the Cloud or as an On-Premise and change over time
Integrate a many-to-many network of Cloud and On-Premise services
Productized integrations and template processes (not requiring professional services where possible) / Full Data Quality Functionality
Self-service integration tools used by non-specialist project resources
Automated deployment of integrations as part of the app's lifecycle
Public Web APIs for use by digital third parties
Informatica Cloud Platform:
Along with this #1 ranking, Informatica has other market leading stats for our iPaaS business.
Including:
4,500+iPaaS customers
300+Billion iPaaS transaction per month, growing 150% year-over-year
25K+resident integrators
1+Million incorporation jobs daily
100's of iPaaS coordination layouts and connectors for each driving PaaS, SaaS, IaaS, and on-premises information source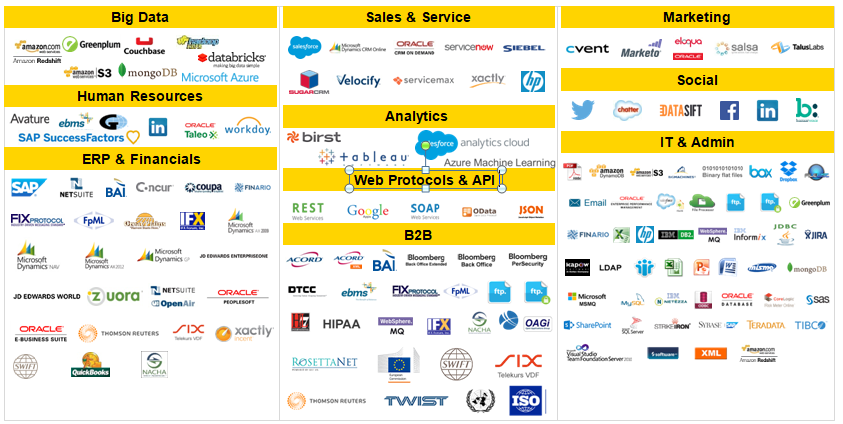 Informatica Cloud iPaaS Platform:
Informatica Cloud – Core Integration Patterns: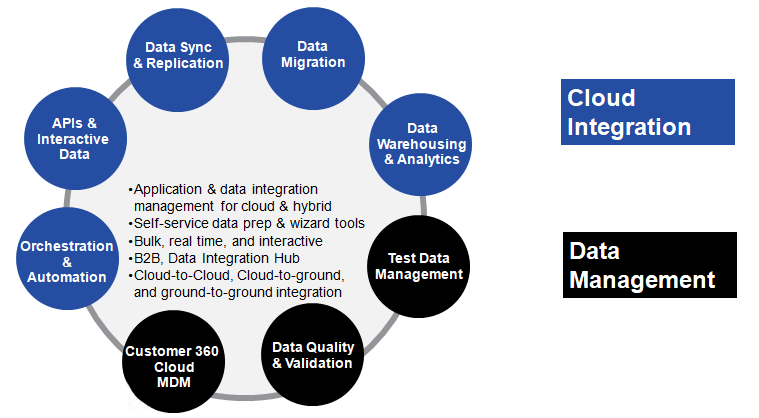 Informatica Cloud – Data Integration & Management: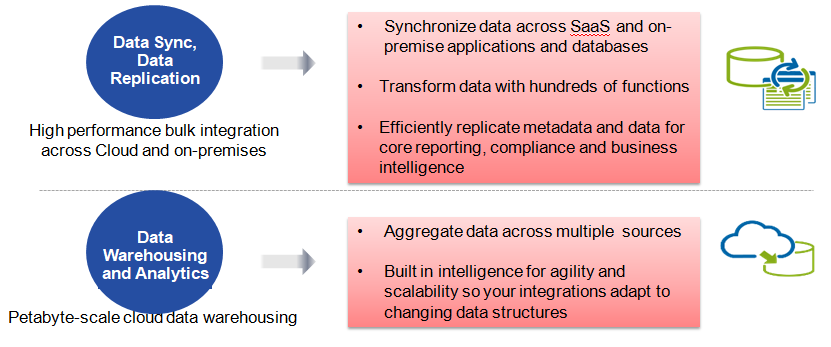 Informatica Cloud – Application Integration: