IBM DataPower Interview Questions
On this IBM DB DataPower interview questions blog, you will find a collection of recent and essential questions likely to be asked in an IBM DB DataPower interview.
With topics ranging from simple concepts to more intricate ones – explore and discover something new so that you feel prepared and strong on interview day! Have fun!
This page includes an expansive collection of frequently asked questions (FAQs) and answers that can help prepare you for an interview at DB DataPower.
Understanding more of its technology and the problems you'll be confronting at work are both critical components in being ready for an interview, and knowing ahead of time which questions could come your way is also vital for a successful experience.
I hope our blog has provided the information and assurance needed for a successful interview experience!

1. What is Data Power?
Data Power is a gateway that allows users to use mobile applications and cloud systems. It converts JSON messages into soap messages, which requires less coding effort than other technologies. The data power appliance also handles HTTPS methods, such as post and get techniques, and takes special characters like Chinese characters.
2. How does Data Power work?
Data Power has an easy conversion mechanism, allowing for easier handling of conversion numbers and ensuring security. The triple A concept is the heart of the data power, allowing for simple security checks. When sending a certificate from the consumer, the user's identity and values are extracted, and the user's access is verified. Authorisation is then performed based on the user's access to the premises, whether security or cafeteria. This process is similar to the data power concept with the help of the triple-A idea.
3. What does Data Power provide the three services?
Data Power provides three services: WSP, web service proxy, multi-protocol gateway, and XML firewall. Most of these services are reused in the workplace, with WSP services being the most common.
4. How is Data Power used in the workplace?
Data Power can be used for web-based and mobile applications but has yet to be implemented on the cloud. The actual work or service implementation will not be done on the mobile-based application side. Data Power is a gateway that allows users to use mobile applications and cloud systems, convert JSON messages into soap messages, handle HTTPS methods, and take special characters.
5. What are the differences between Data Power XI 51 and Data Power XI 52?
Data Power XI 52 has slight differences from Data Power XI 51. They mention that 70% of the configuration is done within the policy, while the rest is done in formats. The coding part is done within the policy, creating an access cell to a file and uploading it. The rest of the design is done outside, with the consumer needing the IP address and power number to connect to the service. Schema validations are also performed, checking for correct requests and closing elements.
6. What is the default configuration in Data Power?
A default configuration in Data Power checks for all before entering the policy. The policy includes the service name, XML manager, and various functionalities. The XML manager has different functions.
7. What is the difference between API Connect and Data Power?
API Connect and Data Power are tools for creating web-based applications. API Connect is more straightforward and can be used to design APIs similar to those in the mobile app store. Data Power, on the other hand, is a gateway that can only be used for APG service creation. Both tools are used for app creation but have different features.
8. What is the data power path?
The data power path is a technology used in data processing suitable for those who understand the project flow and how it works. It costs around 80%-70% on the construction base, with the remaining 20%-30% going towards coding.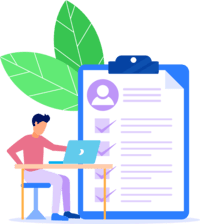 9. What is middleware technology?
Middleware technology, such as IBM Data Power, provides data for a specific period alongside other technologies like WTX and APG (ApplicationProgramming Interface) (API). These technologies are used to create mobile applications and apps.
10. What is the role of data power in project flows?
Data power is crucial in project flows, providing security, simplicity, and flexibility. Understanding the basics of data power is essential for practical use and achieving desired outcomes.
11. What is the difference between data power and IAB technology?
Data power technology may be the best choice if the project requires high-security demand and no leakage. However, IAB technology may be more cost-effective if the project does not require high security.
12. What is the XA35 in data power?
The XA35 is the first version of data power introduced in the Java market. It has evolved with various types of families available, with the latest version being XA52.
13. What is the XML accelerator in data power?
The XM L accelerator is an XML-to-XML processing feature introduced in the data power XA35. It had security features and evolved with other versions of data power.
14. What is the XS40 in data power?
The XS40 is a data processing system introduced in data power that combines the features of the XA35 with security features.
15. What is the XS45 in data power?
The XS45 is another version of data power that added more parts to the XS40.
16. What is the XA52 in data power?
The XA52 is the latest version of data power currently used in most workplaces.
17. What is the role of the middleware team in data processing?
The middleware team handles most transformation security processing, ensuring the provider systems are relaxed. This is why most issues are repowered to the backend system.
18. What security features does data power offer?
Data Power offers nearly ten security features, including tokenisation for credit card numbers, SSL (Security, Simplify, Least, and Secure) concepts, OAuth (Authorization, Access, and Authorization) mechanisms, LDAP (Local, Distributed, and Public) authentication, and message level security.
19. What is the role of data power in transforming applications?
Data Power enables consumers to communicate with any application on Java, mainframe systems, MQ, FTP, or FTP, and handle various application formats, including P D F, a common issue today.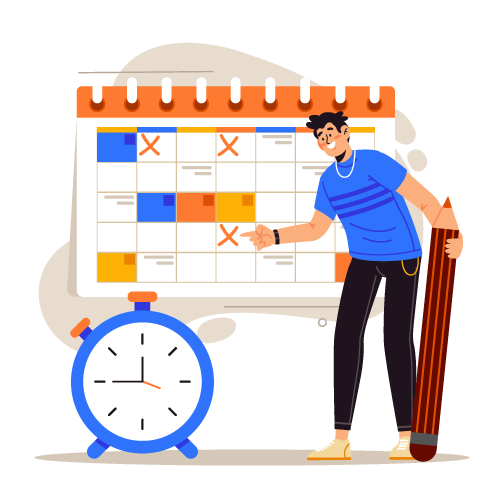 IBM DataPower Online Training


20. How does data power be used to send requests to a server?
Data Power allows users to send requests to a server and apply security measures before sending them to the provider. It can handle protocols like HTTP, which can be used for secure applications. Data Power can accept HTTP requests and apply SSL certificates before sending the STDPS message to the provider.
21. What is the concept of load balancing in data power?
Load balancing is a concept that reduces failures by splitting requests into two servers. This concept only applies when a consumer sends a request, depending on the company and project.
22. What are the features of API Connect?
API Connect runs on the Bluemix cloud and has processing and response rules, but it does not have a triple-A certificate check or a cloud service like Data Power.
23. What is the role of Data Power in app creation?
Data Power is a gateway that can only be used for APG service creation, has a triple-A certificate check, and a cloud service. It is used more in onsite environments, such as banking and healthcare systems, where security is crucial.
24. What is the success rate of Data Power in offshore locations?
Data Power has a 60% success rate in offshore locations, but the demand is primarily on on-site environments.
25. What are the benefits of using a software development company for app creation?
A software development company provides materials such as PPT and recorded sessions for creating content, along with step-by-step guides for creating and navigating through the software. They also offer certifications, which were discussed in detail.

This blog post's IBM DataPower interview questions are an ideal starting point if you want to prepare for an interview with an IBM DataPower expert.
With this comprehensive list of questions that might arise during an IBM DataPower meeting, this guide should give you the knowledge and confidence to handle any encounter.
Becoming prepared helps increase the chances of accessing any interview! With study and practice behind you, an interview may prove fruitful!
This blog is an excellent way for those wishing to expand their knowledge about IBM DB DataPower technology, prepare for interviews and improve overall.
Readers who utilise it will have all the tools necessary for an excellent IBM DB DataPower interview experience! Have fun!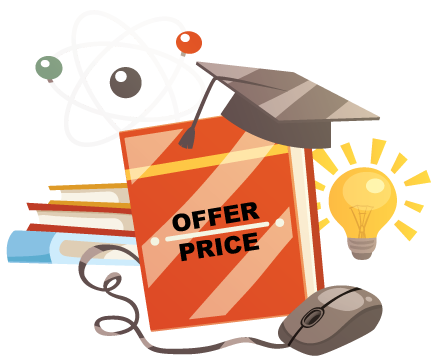 IBM DataPower Course Price



Prasanna
Author
Never give up; determination is key to success. "If you don't try, you'll never go anywhere.