Documentum Interview Questions
As ECM grows increasingly important, Documentum has swiftly become one of the primary solutions used by enterprises to organize and safeguard sensitive data.
Documentum is a favorite among businesses of all sizes because it provides a comprehensive set of features and functionality for organizing, securing, and securely accessing crucial information.
As the demand for skilled Documentum workers rises, skilled employees with in-depth knowledge of Documentum become increasingly difficult to find; to help prepare you for potential interviews.
Thisblog provides some of the most popular Documentum interview questions, as well as in-depth explanations of answers for every possible job interview that may arise regarding Documentum job searches.

What is Documentum?
Documentum is an ECM capable of connecting with products like IBM FileNet, SharePoint and Oracle WebCenter. Within an average home loan application flow process.
What are the Prerequisites of Learning Documentum?
Before diving in and learning Documentum, newcomers should possess an in-depth knowledge of client server architecture, Java programming and web technologies such as HTMLC, CSM and JavaScript as well as basic knowledge of Windows and Linux commands for installation, service startup and log checking.
Basic database knowledge including how to connect databases, execute SQL Queries and create or delete tables is also a prerequisite for effective use of Documentum.
What are the differences between structured data and unstructured data in Documentum?
Structured data refers to information that can be formatted or organized according to predetermined structures before being stored into an information system, like employee records or database tables.
Unstructured data, however, often takes on native formats like resumes or base lists where actual content files contain their actual information while only structure emerges through reading of said files.
What is the document platform in Documentum?
Documentum provides an enterprise content management tool called its Document Platform that manages unstructured files for storage purposes. This platform also functions as an unstructured data archive system.
What is Documentum and what does it do?
Documentum is a management software which implies it can double as a safe storage box for sensitive company files. And it provides a secure location in which to keep important company records and papers.
What are the two major types of enterprise content management systems?
Enterprise content management systems fall into two broad categories, web content management and work content management.
Web CMSmanage content added to websites for improved user experiences such as videos, audios and documents while work CMSs comprise all forms of document containing business processes such as banks.
What is Enterprise Content Management (ECM) System?
An Enterprise Content Management system (ECM) system is an integral component for managing and executing business processes, from creating, approving, dispersing and archiving content across R&D, Compliance, Process Portal Customer Letter New.Production SOPs Brand Management systems etc.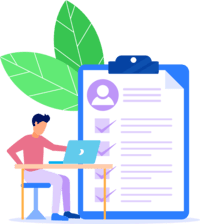 How many Key Components of an ECM System?
ECM systems include six key components that encompass their key functionality – source, capture, manage, process, collaborate, archive, and integrate.
What does the source stage of an ECM system involve?
In essence, content creation takes place during this stage by collecting various forms of media like logos, videos, images and documents as they emerge in different places within an ECM system.
What happens after content has been captured during the source stage?
Once captured in its source form, content must be uploaded onto an ECM platform for storage and managed via documentum platform.
What are the steps associated with managing ECM system content?
Content management within an Enterprise Content Management (ECM) system includes the capture, organization, collaboration, archiving and integration of documents.
What purpose does ECM's collaboration feature server?
Collaboration features in an ECM platform facilitate the processing of documents while protecting content to only certain users.
Howcan an ECM platform integrate with third-party systems?
ECM platforms can integrate seamlessly with third-party systems like SAP systems or Oracle financial products, offering various services and features for integration purposes.
What are the functions available on an ECM platform to manage content?
ECM platforms feature manages functions with write and read access rules as a key part of their managing processes, to facilitate content archival in an archive system.
Content may be archived or stored in an archival system once processed, depending on business rules and retention policies.
What are the implications of understanding ECM platform components?
Understanding the components of ECM platforms are vitally important for effective use and efficient utilization.
What are the Use Cases of Enterprise Content Management (ECM)?
Enterprise Content Management's main function is allowing organizations to manage various forms of content creation.
What are the three key categories of people involved?
Home loan application processes involve three main categories of people: an applicant, loan processing team and bank accounting department.
What is a Repository in E-CMM Document Architecture?
A repository is defined as any system which stores content produced by applicants, not by managers themselves but instead through content managers themselves.
Any time something new or generated on an electronic document system is added for storage on this repository system.

What components constitute the document repository in E-CMM's document architecture?
A document repository typically comprises two parts – file store and database – both designed to store content files while providing metadata tables to manage.
What is the file system in the document architecture of an E-CMM?
contains and arranges information; acts as a kind of index to the files on a storage device.
File system consistsof three key components such as content server, DocBroker and repository.
What role does the content server do in documentum architecture?
The documentum content server oversees content storage, manages workflows and offers process engines for running business processes.
What role does DocBroker serve in Documentum architecture?
DocBroker serves as a naming server for Documentum content servers, holding all information regarding them if multiple exist for one repository.
What role does the repository serverin Documentum architecture?
A repository combines file storage for content files with RDBMS database system hosting metadata properties or metadata properties.
The functionality makes up one layer in this architecture system, essential when designing or developing client applications.
What is Versioning in Documentum?
Versioning is a way of managing documents without altering their original state, while still complying with legal compliance obligations.
Both versions can be stored within Documentum simultaneously for ease of reference and easy revision.
What is Metadata Control in Documentum?
Metadata control allows users to edit, delete or modify documents with their metadata stored in an audit trail for auditing purposes and can also be accessed by compliance and legal teams for review and modification as required.
What Search Services Can Documentum?
Documentum offers search services through its dedicated server and internal search algorithm, with additional services being able to add for even greater benefits in terms of searching capabilities.
Documentum can support numerous file formats while being integrated with various other services for improved searching abilities.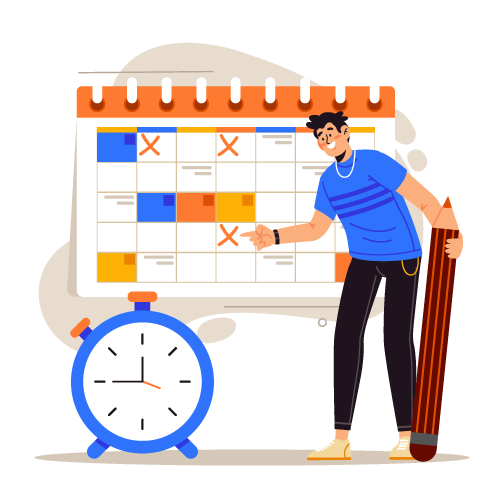 How can Documentum enhance my user experience?
D2 and XCP provide tools that allow me to customize user interactions within Documentum, while process management functionality exists as part of Documentum as well.
Documentum's Process Management functionality enables users to design workflows with manual or automated activities.
What is Content Governance in Documentum?
Documentum's Content Governance provides encrypted storage using both A P I encryption standards. Itensures all stored content remains encrypted throughout.
What is Retention and Disposition Functionality in Documentum?
Documentum's Retention and Disposition Functionality allows users to set retention/disposal rules for documents stored within its ECM platform or Documentum platform.
What are the options for integrating third-party applications in Documentum?
Integration options for third-party with Documentum include SOAP service, REST service, DFC A P I, connectors like SAP connectors and SharePoint connectors.
What is Documentum cloud ready? 
Documentum offers various cloud options when integrated with third party applications and services such as SOAP service and REST service for integration of third-party applications into Documentum.
Documentum is cloud-ready, enabling users to set up the platform in any public cloud such as Azure, Google Cloud Platform or AWS cloud.
What Career Options Exist Within Documentum?
Documentum professionals can become Developers or Administrators. Developers need specialized Java web programming skills, knowledge of client-server architecture principles, web technologies like HTML, CSSM, and Java Script, and database administration.
knowledge for Documentum, while administrators need Unix/Linux fundamental commands and good log monitoring because documents support both Windows and Linux environments.
This blog post should ease Documentum interview fears. Remember that Documentum success requires preparation and dedication.
I advise you to keep studying and growing. Use CloudFoundation, take a Documentum course, or get certifiedthe more you learn and keep current, the more confident and marketable you become.
Prepared and optimistic, you can achieve your career goals.
All The Best!!!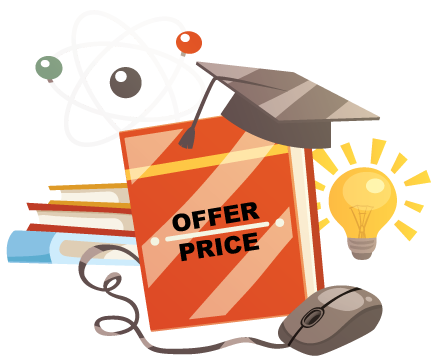 Saniya
Author
"Life Is An Experiment In Which You May Fail Or Succeed. Explore More, Expect Least."