Coupa Certification | Types of Coupa Certification
What Is Coupa?
Coupa Software is an expense management application built for businesses to help gain insight and control of their financial situations.
Costpoint provides an expansive suite of products designed to manage costs, contracts, invoicing, travel expense reports and other business activities.
Coupa provides businesses with tools for analytics, reporting and collaboration to track, monitor and control how much money is being spent. Their intuitive platform was created specifically to assist businesses in reaching their financial objectives.

Coupa provides businesses with a cloud-based financial management solution designed to improve cost control, keep track of spending patterns, and assess overall financial performance.
Additionally, Coupa provides procurement solutions, planning tools, spending analytics and various payment methods. Users have customised dashboards available to them to keep tabs on department expenditures across departments, manage supplier relationships, and carry out data analyses.
Coupa offers security that meets the security standards for corporations and interfaces with various other business tools.
What Is Coupa Certification?

A person may obtain certification to use the Coupa platform if they can demonstrate they have reached its stringent performance criteria set forth by Coupa.
Whoever completes and earns certification can demonstrate their expertise in using and expanding Coupa by taking advantage of specific training and testing in this program.
Individuals who complete this certification program in only hours are recognised as leaders and specialists within their chosen fields.
Individuals who complete the certification process receive formal recognition through Coupa website features and permission to participate in Coupa training and certification events.
Coupa Certification involves taking several examinations that assess an individual's knowledge and understanding of the Coupa software platform, explicitly buying, accounts payable and reporting functions. These evaluations evaluate individuals who claim they possess these credentials for Coupa Certification.
Businesses and individuals may demonstrate their proficiency using Coupa by earning one of our many Businesses Spend Management (BSM) certifications, both available directly through Coupa or third-party vendors.
Types of Coupa Certification or List of Coupa Certifications?

These certifications may help demonstrate your technical skill and functional experience and include:
Role-Based Certifications: Demonstrate your expertise with Coupa's business spend management platform by earning one of several role-based certifications that recognise configuration, administration or technical integration responsibilities for Coupa Business Spend Management Platform (BSM Platform). Specialised certificates may also be earned in this regard.
Specialist Certifications: Specialist certifications allow you to prove that you possess the specialised knowledge and abilities for a particular role at work.
BSM Application Certifications: Put your understanding of Coupa products through rigorous tests by becoming BSM application-certified, either solo or as part of a more extensive curriculum for role-based certification. These can be standalone certifications or part of a more in-depth curriculum for role-based certification; certification offerings range from administrators, technical architects and implementers (RBAC), specialists, and functional specialists (FS).
Certification offerings:
Administrator
Technical Architect
Implementer
Specialist Certifications:
Functional Specialist
BSM Application Certification:
Business Spend Management
Procure
.Expense
Strategic Sourcing
Contract Management
Service & Contingent Labor
Invoice
Pay
Supply Chain
Treasury Management
Supplier Management
Spend Analysis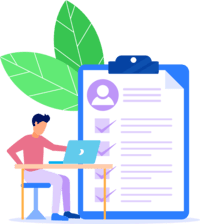 Coupa Certification Training


Who Should Get Coupa Certified? 
Becoming Coupa certified offers many advantages for any company currently using Coupa or plans on adopting its platform. Training options from Coupa exist for administrators, end users and developers – giving your staff access to top training in no time!
This certification verifies your capacity to operate efficiently within the Coupa platform, andhow to get Coupa certificationdemonstratesthat you possess all required competencies.

Professionals holding Coupa Certification are in high demandin the labour market, and companies may pay extra to employ those holding this credential.
Therefore, this certification provides an ideal solution for anyone interested in expanding their knowledge and achieving professional recognition within their chosen profession.
Coupa Certificationtraining should be carefully considered by anyone planning to use Coupa software in their company operations management system.
By earning this certification, professionals may demonstrate mastery of the core capabilities, principles, and best practices associated with the Coupa platform.
Coupa Certificationtraining provides technical professionals looking to broaden their skill set as well as businesses considering using Coupa with access to resources who have been certified. The need for Certified professionals is growing.
Demand for Coupa Certified professionals?
Demand for Coupa Certified personnel continues to surge due to digital transformation efforts across industries. Digital disruption across different businesses is driving this exponential increase in the need for Coupa-certified staffing solutions.
Coupa continues to gain prominence as an effective platform for conducting digital commerce and meeting customers' requirements, necessitating increased training needs among its system administrators. To successfully do so, certified individuals with proper credentials must be found who can administer and maintain it effectively.
Businesses increasingly look to hiring specialist Coupa Certified experts as an investment in smooth operations. Accordingly, demand will likely remain strong in this arena.
Organisations seeking assistance taking advantage of Coupa's advanced capabilities often seek specialists with Coupa Certification credentials, as these professionals help maximise those capabilities. As organisations search for experts with this credential, demand remains strong.
Individuals holding the Coupa Certified certification have extensive expertise and can assist businesses using its latest tools, features and capabilities.
Employers tend to seek Coupa Certified experts as these individuals have been verified as possessing up-to-date knowledge of and expertise concerning features of the Coupa platformCertificationand adjacent fields.
Furthermore, certified Coupa professionals must pass exams that demonstrate they have this expertise and knowledge.

Is Coupa certification worth it OR the Value of Coupa certification?
For those interested in expanding their understanding of Coupa and increasing professional qualifications, earning Coupa certification could be worth their while and investment.
Individuals with Coupa certification may find it gives them an edge in the job market and makes them more desirable to prospective employers.
Organisations may benefit from Coupa platform training and certification since it can help ensure their technology is utilised appropriately.
At the same time, individuals holding this accreditation stand a better chance of receiving more significant compensation packages.
The worthiness of acquiring Coupa certification is contingent upon one's ambitions and circumstances.

Value of Coupa Certification Reliance on Objective, Talents, Time & Resources Available.
Your awareness of CPO best practices will be certified, your exposure will grow among employers and recruiters, and when you get approved on the Coupa platform, you will demonstrate competency through Coupa certifications.
Coupa certification may provide access to resources and contacts that could benefit you later in your professional career, so the final call on whether earning it is worthwhile rests solely with you.
How hard is Coupa certification? 
Coupa certification examinations often prove challenging as they demand in-depth knowledge of its systems and capabilities.

Long and complex tests may prove challenging. However, skill is usually the determining factor when answering Coupa certification questions correctly and accurately.
Focus on fully understanding the Coupa system and its capabilities by studying online course materials provided by Coupa and participating in prerecorded webinars to prepare effectively for certification examinations.
Mock tests may also be found available online as a means of testing personal readiness.
The Coupa Certificationcourse has long been seen as one of the procurement certifications that require significant effort for successful implementation.
Exams are difficult and time-consuming due to their thorough nature; testing requires in-depth knowledge about many areas, such as Coupa platform usage, business processes and analytics. Also, exams tend to be quite tricky and time-consuming.
Certification exams test professionals on various knowledge areas related to particular fields. As these examinations can be difficult, you will require near-perfect scores.
Coupa Certification Cost 
Certification fees vary based on their intended level or type.
Coupa certificationtrainingcosts can differ significantly across certifications and even countries – Coupa professionals incur different expenses depending on their level and accreditations.
Before selecting a certification organisation, find out their exact pricing structure and model if renewal fees may apply for accreditation services.
Coupa Certification fee depends on factors like length and structure; certification can lead to financial and personal gains as it enhances legitimacy among your company's stakeholders.
Before estimating the Coupa certification price associated with Coupa platform certification cost and requirements, one must gain an in-depth knowledge of each organisation's certification criteria and requirements.
Certified professionals must demonstrate they possess multiple levels of experience, education and testing to maintain their certification status as they fulfil the demands and responsibilities associated with their employment.

Costs associated with Coupa Certification will depend on several variables, including your environment and nation/location choice.
Businesses that benefit from Coupa certification exams could incur certification costs; it should be considered.
Before initiating certification procedures, all prerequisites and experience requirements should be thoroughly assessed.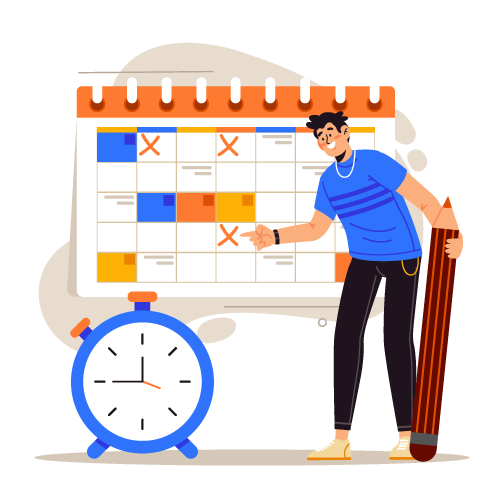 Coupa Certification Online Training


Coupa Certification Exam

The Coupaplatform Certification Exam is an online computerised test offered through Coupa Software Inc.'s website that may be taken through either web access or mobile apps.
Coupa Platform Training Exam This examination is intended to gauge a user's familiarity with the Coupa platform certification exam questions features and elements.
Its goal is to support the Coupa platform certification exam answersto professionals' success when using it through testing knowledge about this forum.
This test contains multiple-choice and free-response questions with limited space for answering them.
It is designed to assess user knowledge of Coupa platform products in one hour – at their own pace! The objective evaluation provides objective measurements to gauge understanding accurately.
Users who successfully pass the Coupa network optimisation certification will be awarded official recognition; many employers recognise and may offer more attractive career prospects and increased compensation packages due to this certification.
Coupa Certification Exam answers can only be taken once yearly. Its validity lasts only 12 months upon passing successfully.
LookatCoupa certification free videos,tutorials, and videos once.
Individuals needing certification services must contact one or Coupa directly to ascertain their costby their circumstances.
As soon as you understand Coupa, the next step should be honing exam preparation skills by familiarising yourself with its format and practising Coupa certification exam questions.
Coupa Certification Process

There are various steps involved with getting Certified by Coupa. Each stage includes multiple phases.
As soon as your registration has been approved, an email with information on when, where, and when to take your Coupaplatform certification test will arrive in your inbox with the exam date, time, and venue details.
When attending, plan to arrive 15 minutes early to provide sufficient time for identity verification and check-in procedures.
As part of your Coupa test, you must answer questions regarding its functions and features. Once successful in passing it, a notification of your certification status as well as a link will be given so you may view your certificate will appear.
Before adopting Coupa as part of their operations, the Procurement and Expense departments must become certified users. Accessing the Coupa Certification Program on behalf of an organisation and all affiliated teams is the initial step in this process.
Coupa Certification Badge. Once all modules for one user have been completed, points may be converted into course completion certificates that can then be awarded as Coupa badges for that person.
The Coupa platform helps businesses easily track each user's journey toward certification, and we wish you every success in this endeavour!
Begin with exploring CloudFoundation tutorial blog videos and reading PDFs; later, learn about its practical implementation within real-world businesses.
I want your journey tosucceed, and hope for your continued growth!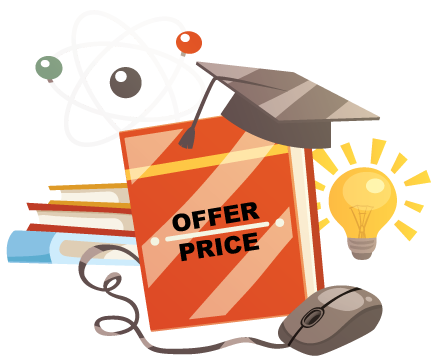 Coupa Certification Course

Price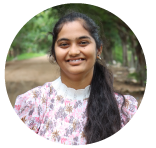 Sindhuja
Author
The only person who is educated is the one who has learned how to learn… and change