AWS Glacier Tutorial – The only Amazon web services Glacier course course you need
Amazon Glacier:
Amazon Glacier is a low-cost storage service. It provides secure data archiving and backup facilities. Glacier Design is for durability and reliability of amazon storage service.
Amazon S3 uses Amazon Glacier to archive your data.
Extremely low cost to archive storage service.
Provides high durability storage.
Storage for as little as $7.20 per gigabyte per month/less.
Allows you retrieve data within 2-4 hours
How to create Amazon Glacier???
Step:1 First you need to sign up for AWS Management Console.
Step:2
Go to AWS Services Search bar on the top and type in Glacier.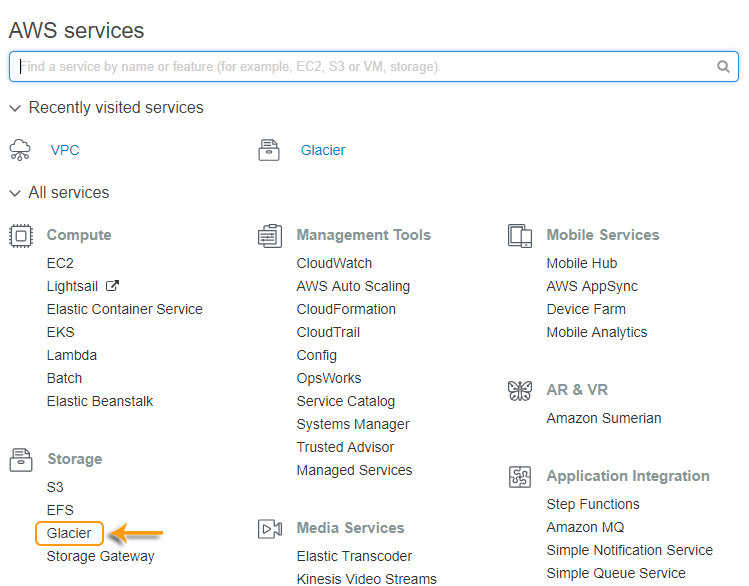 On the top right corner choose the AWS Region in which you want to provision Glacier.

Here we have 4 steps to create Amazon Glacier.
Step:1 Create Vault
A vault is a container for collecting archives. When we perform a vault, we have to specify the name and have to select an AWS Region where we have to perform the vault.
Enter the Vault Name and click on Next Step.

Step:2 Event Notification.
Amazon Glacier supports a notification mechanism to report when object is completed.
Choose 'Do not enable notification'.

Step: 4
If the region and vault name are correct, then click Submit.

Your new vault is listed on the Amazon Glacier Vaults page.

Select 'Not update yet'. It will open the details of Created Vault.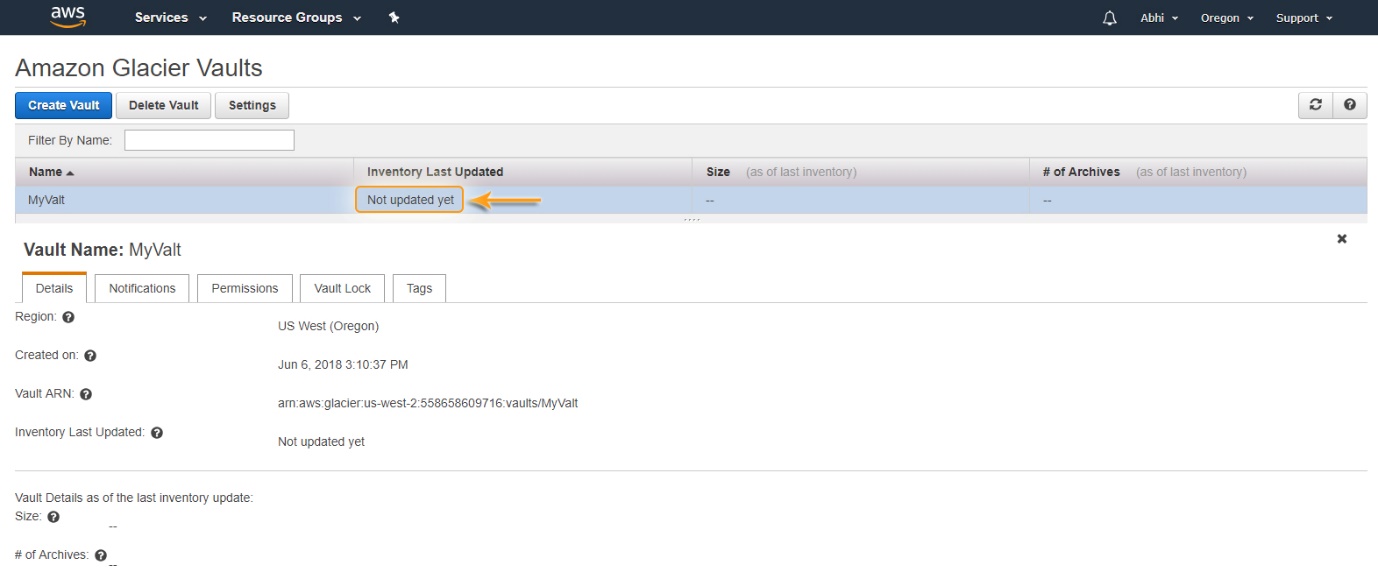 By selecting this option, you can Delete the vault which you've created.


It will open the Data Retrieval Setting. Click on 'Save' right after.
Here you can select Free Tier only or Max Retrieval Rate or No Retrieval Limit based on your requirement.