Oracle Fusion Financials Training – The only Course you need
⏰24 hours | ▶️ 24 Videos | 📣 49 Participants | 🔥11 Reviews
Choose a Plan that Works for You
Absolutely Free

Videos

Quizzes

Free study Materials
Self Paced
Unlimited Access
Advanced sessions

Interview Q&A

Free study Materials

Premium Technical support
Instructor Led Live Training
Unlimited Access
Live Instructor

Advanced sessions

Interview Q&A

Premium Technical Support
 Weekday 
Oct 26 (1 HR A DAY)
07:00 PM EST
Enroll Now  →
 Weekday 
Nov 02 (1 HR A DAY)
10:00 AM EST
Enroll Now  →
 Weekend
Nov 06 (1 HR A DAY)
09:30 PM EST
Enroll Now  →
 Weekday 
Oct 27 (1 HR A DAY)
07:30 AM IST
Enroll Now  →
 Weekday 
Nov 02 (1 HR A DAY)
07:30 PM IST
Enroll Now  →
 Weekend 
Nov 07 (1 HR A DAY)
07:00 AM IST
Enroll Now  →
Course Description
Adobe Experience Manager is a complete CMS(Content Management Solution) for developing websites, Mobile Applications and Forms. It is used to handle your marketing assets. Through Adobe Experience Manager, you can increase your brand demand and Customer Loyalty. By 2025, Adobe Experience manager will become one of the top content management systems.
After analyzing its progress in the market, we have designed this course based on the latest trends.
Major companies using Adobe Experience Manager (AEM) are Dell, Barclays, Deloitte, Informatica, Mastercard, Microsoft, UBS, Thermo Fisher Scientific, DuPont, Palo Alto Networks.
The average salary of Adobe Experience Manager per annum is $168,200 – Neuvoo
Adobe Experience Manager (AEM) training will help you develop the skills and knowledge necessary for building custom AEM applications using templates and components.
It covers all the fundamentals of AEM including architecture, JCR, OSGi framework, etc., through real-life projects and this will enable you to become a certified AEM developer.
Features
| | |
| --- | --- |
| ✅Lifetime access | ✅Lifetime video access |
| ✅Real-time case studies | ✅The project integrated into the Curriculum |
| ✅24*7 Support from our team of administrators | |
1.Oracle Fusion Introduction
Fusion – Technology architecture
User and Roles security
Multi Org structure
Offerings
Project Implementation plan and tracking of tasks
2.Oracle Fusion General Ledger
Setup Enterprise structure
Create Primary ledger

Chart of accounts
Chart of accounts structure Instance
Manage currencies
Define calendar
Exploring Calendars and Ledgers
Specify ledger Options
Completion of Accounting setup and summary
Assign data roles to user
Account Hierarchy creation
Defining cross validation rules
Creating Manual and Imported Journal entries
Posting Journal entries
Creating reverse entries
Performing queries and drill down to subledger
Performing period close
Performing consolidation
3.Oracle Fusion Account Payables
Create a Business Unit
Assign Business Unit functions to Business Unit
Create Procurement agents
Invoice options configurations
Payable options configurations
Create Payment terms
Create Distribution sets
Setting up supplier Number
Create supplier and supplier sites
Assign sites to procurement business units
Create Banks, Branches and Bank accounts
Create Payment documents
Create Payment methods
4.Transactions
Understanding the Invoice process
Describe invoice types and its components
Review Employee Expense report and Invoice approval
Discussing Invoice validation, Tolerances, Approvals and Holds
Understanding the payment process
Manage Payment Approval process
Explaining the Prepayment process
Create accounting process
Closing payables periods
Run Payables reports
5.Oracle Fusion Account Receivables
Describe customer Model
Define customer Profile and Creating customers
Receivable system configurations
Auto accounting configuration
Understand the recurring billing
Create a payment term
Create statement cycles
Memo lines creation
Create accounting process
Close receivables period
6.Transactions
Understanding Receivable Invoice process and Approvals
Explaining the receipt process
7.Oracle Fusion Cash Management
Manual Bank statement creation
Manual reconciliation
Automatic reconciliation
Generate cash transactions
Understanding Cash Management integration with Receivables
8.Oracle Fusion Fixed Assets
Implementing Assets
Asset configuration definition
Define Asset KFF
Configure system controls
Create asset calendar
Manage asset book
Create asset Category
Adding Assets manually
Implementing depreciation rules
Running the depreciation process
Create and Preparing Mass addition
Managing asset adjustments
Retiring assets
Discussing standard reports
FAQ's
❓ Do you offer any discount/offer?
✅ Yes, offers keep changing from time to time. You can chat with us or call our training coordinator for more details.
❓ Is there any demo video which I can watch before enrolling to the course?
✅ Yes, we have provided a Demo video section on each course page so that you can get a glimpse into the course you want to enroll.
❓ How soon after signing up would I get access to the learning content?
✅ Yes, we will provide access to all the learning materials after the complete payment for the course.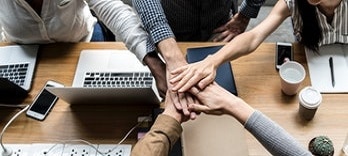 MuleSoft Training
⭐⭐⭐⭐⭐
😃 221 Learners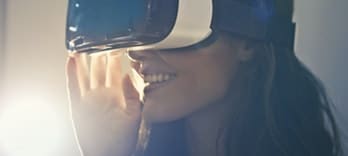 Pega Training
⭐⭐⭐⭐⭐
😃 391 Learners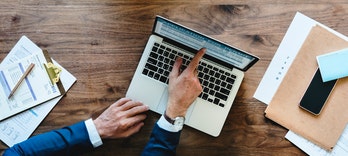 SailPoint Training
⭐⭐⭐⭐⭐
😃 106 Learners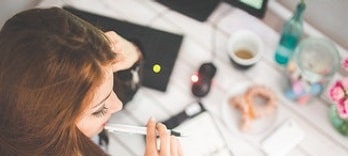 WorkDay Training
⭐⭐⭐⭐⭐
😃 158 Learners