Sailpoint Training in Mumbai, India
⏰21 hours | ▶️ 20 Videos | 📣 106 Participants | 🔥 76 Reviews
Choose a Plan that Works for You
Self Paced
Unlimited Access
Advanced sessions

Interview Q&A

Free study Materials

Premium Technical support
Instructor Led Live Training
Unlimited Access
Live Instructor

Advanced sessions

Interview Q&A

Premium Technical Support
Corporate Training
Unlimited Access
Live Instructor

Advanced sessions

Interview Q&A

Premium Technical Support
Course Description
So you want to learn Sailpoint? Great job!
Do you know Sailpoint is the most trending IDM course?
There are massive opportunities in Sailpoint as it leads the IDM market, Our Sailpoint Training course is a job oriented course ie at the end of the course you can easily clear interviews or onboard into an ongoing Sailpoint project.
Also the salaries in Sailpoint is very impressive (Indeed.com report)
Features
| | |
| --- | --- |
| ✅Lifetime access | ✅Lifetime video access |
| ✅Real-time case studies | ✅The project integrated into the Curriculum |
| ✅24*7 Support from our team of administrators |   |
1. Introduction to IIQ, IAM and IDM
 Google trend report on IIQ
 Why do we need IIQ with a real-time example
 Is IIQ a Hype or is it Real?
 Where does Sailpoint stand (Compared to other competitors)
 Google trend report on Competitors and comparison
 Naukri and Monster job openings on Sailpoint
 Salary report from Indeed & Payscale
 A walkthrough on the course content.
2. What is Sailpoint?
Short SailPoint Demo with a Real-time Project
Navigation
 What is the scope of SailPoint Training
 Important options and Shortcuts in the tool
 Types of Tools in SailPoint(Walkthrough)
 What's the Architecture, SOA, Client server or Cloud
 SailPoint Cloud?
3. Installation of Sailpoint and Virtual Machine
 Supported Systems (Is Windows, Linux, Mac supported)
What is the Alternative it it's not Supported(Virtualbox)
Supported Databases
Integration with other tools.
Limitations
4. Sailpoint Interface overview
What are IdentityIQ Global Settings
How to configure IdentityIQ
Overview on Login Configuration & Identity Mappings
What are Account Mappings & Account Attributes
What is Application Attributes and how to configure it?
Entitlement Catalog Attributes
Quicklink Populations
Forms Role Configuration
Scopes and Time Periods
Audit Configuration and Host Configuration
How to import from from File
5. Lifecycle Manager Installation
What is Lifecycle Manager
How to configure Lifecycle manager
How to configue Full-Text Searching
How to Create Direct Links to IdentityIQ
6. Applications and its Configure
What is application in Sailpoint?
Edit Application Page
Application ReConfiguration
7. How to Define Home Page Quick Links
What are Quick Links?
How to define and manage Quick Links
QuickLink Advanced Option
Dynamic Scope
8. Email Templates IdentityIQ
What are Email templates as what is its practical use
How to access the Templates
Importing Email Templates into IdentityIQ
Associating Templates with Events
Dealing with Email Template XML
9. Workflows
Terminology in Workflows
Important Workflow Objects
Different Workflows Operations
How to trigger Workflows
IdentityIQ Default Workflows
10. Using the Business Process Editor with Workflows
How to create and edit Workflows
Process Editor Tabs
11. How to edit Workflow XML
Accessing the XMLs
What is Dollar? Sign Reference Syntax
XML Contents
Workflow Library Methods
Monitoring different Workflows
12. Advanced Workflow Topics
What are Loops within the Workflows and how to configure them
Launching Workflows from a Task or a Workflow
What are Workflow Forms?
13. Forms in Sailpoint
Specifying Custom Forms
Components of a Form Definition
Form Examples & Form Models
14. What are Tasks in Sailpoint?
What is a Tasks Page
How to create Tasks
What are task Results and task Types
What are Scheduled Tasks and working with Schedules
Account Group Aggregation
Account Aggregation, Data Export
Entitlement Role Generator
15. What is Role Management
Role Modelling
Multiple Role and Account Assignment
16. Define Policies
What is a Policy Page
Editing the Policy Page
What are Policy Rules
Working with different Policies
17. Manage Work Items
 Work Item Administration
 How to Assign Work Items from the Work Items Page
 Work Item Archive
18. IdentityIQ Console
 Launching the Console
 Viewing the List of Command
 Command Syntax, Syntax for Redirecting Command Output
20. Report Use and Customization
 Reports Tab
 Edit Report Page
 My Reports Tab, Scheduled Reports Tab
XML Representation of Reports and Instances
21. Developing Custom Reports
 Reports as a Task Definition
 Report Definition
 Report Forms
22. Group and Population User Interface
 Group Examples
 Populations Tab
 Workgroups Tab
23. Introduction to Group Constructs
 Workgroups
 Using Workgroups
Workgroup Creation
24. Populations and Groups
 Creating Populations
 Creating Groups
Group and Population Definitions in XML
 Using Populations and Groups
25. Application Password Management
Enabling Password Management in IdentityIQ
 Configuring Applications for Password Management
 Configuring Password Policies for an Application
 Application Change Password Provisioning Policy
26. Debugging and troubleshooting
27.SSD
28.Logging and auditing configuration
29.IIQRest Services.
FAQ's
❓ Do you offer any discount/offer?
✅ Yes, offers keep changing from time to time. You can chat with us or call our training coordinator for more details.
❓ Is there any demo video which I can watch before enrolling to the course?
✅ Yes, we have provided a Demo video section on each course page so that you can get a glimpse into the course you want to enroll.
❓ How soon after signing up would I get access to the learning content?
✅ Yes, we will provide access to all the learning materials after the complete payment for the course.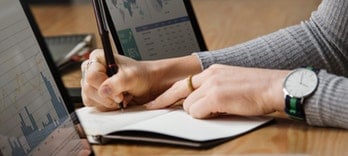 Tibco SpotFire Training
⭐⭐⭐⭐⭐
😃 79 Learners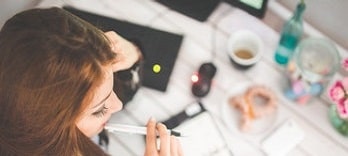 WorkDay Training
⭐⭐⭐⭐⭐
😃 158 Learners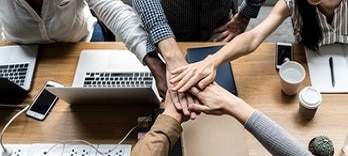 MuleSoft Training
⭐⭐⭐⭐⭐
😃 221 Learners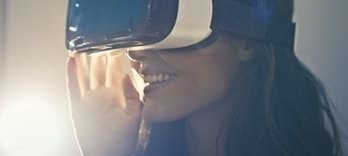 Pega Training
⭐⭐⭐⭐⭐
😃 391 Learners